One of the favourites to win it all this season, Manchester City have had a horrific start to their campaign after an opening day loss against Spurs last night. They even lost 1-0 in the FA Community Shield game against Leicester City. Even before the summer break, Manchester City failed to score even a single goal against Chelsea in the Champions League final.
FULL-TIME | A disappointing afternoon, as Spurs take all three points.

⚪️ 1-0 🔷 #ManCity | https://t.co/axa0klD5re pic.twitter.com/DftY6jnG84

— Manchester City (@ManCity) August 15, 2021
After failing to score even once in their last 3 competitive games, it is pretty clear they are missing something upfront. This begs the question, how badly does Pep Guardiola need an out-and-out striker in his side if he wishes to win some silverware this season?
THE FLAW IN MANCHESTER CITY'S SQUAD
Manchester City lined up with the most expensive squad in Premier League's history only to lose to a Spurs side who were missing their main man up front. Manchester City have great squad depth but when it comes to the centre-forward position, they have been facing problems for the last couple of seasons now.
Aguero was injured for the majority of the last 2 years and Gabriel Jesus might have just lost the trust of his manager Pep Guardiola. Manchester City have also had a catalogue of playmakers in their midfield but even though they only play 1 striker up front, they have failed to fill that hole in their squad.
Guardiola has been playing Sterling and Ferran Torres as their false 9 for a while but that was just a temporary solution. With the FFP regulations relaxed, now is the time City should make use of their financial power and buy a star player up front. Manchester City is just a striker away from having a solid and complete squad good enough to win it all this season.
IMPORTANCE OF A PROLIFIC STRIKER
The main reason why Manchester City lost against Spurs and Leicester was because of poor final third play. They were arguably the better side of the two throughout the 90 but because of 1 slip-up at the back, they lost 3 points on opening day.
PEP 💬 In general, we showed a good spirit and good intention and we arrived in the final third many times, but we could not be clinical enough.

⚪️ 1-0 🔷 #ManCity | https://t.co/axa0klD5re pic.twitter.com/IbH6LAIstQ

— Manchester City (@ManCity) August 15, 2021
The sloppy defending wouldn't have made a difference if they were just better at finishing the job on the vanguard. Manchester City had a total of 18 attempts on goal out of which only 4 shots were on target. Their possession, passing and link-up play is far more superior than their opponents but goals are the only thing that wins you games at the end.
They had 11 corners by the end of the game and not one got converted. If they had a prolific goal scorer at the box, they would have converted at least one of those set pieces into a goal. Manchester City has no problem in creating amazing scoring opportunities. Mahrez, Sterling and Grealish are going to do wonders on both flanks and Kevin De Bruyne and Foden are one of the best players in the business.
There is no point in controlling the flow of the game and working the opponent around their box if it is not going to amount to anything. We saw Mahrez and Grealish provide beautiful crosses at the sweet spot in front of the goal but there was no one to finish the ball in the net. If City had a proper striker last night, this would have been a comfortable win.
WHAT IF MANCHESTER CITY CANNOT SIGN HARRY KANE
The money Spurs are asking for Harry Kane might just be too much for Manchester City since they recently bought Grealish for £100 million. Daniel Levy's asking price ranges between £150-60 million and is not willing to lower his price. If City fails to get Kane, they will surely need to find a new target by the end of this summer.
First off, City need to shed some extra weight from their squad to make room both financially and in the dressing room for any new signings. Bernardo Silva wants to leave and even though he is a great player, City should let him go since they have so many better players in that position. They could also let Gabriel Jesus since they clearly have no use of him. He might be the only player in the world who is still a backup striker in a team that doesn't have a main striker.
Since Danny Ings has joined Aston Villa and Gerard Moreno has signed an extension with Villarreal, they have been ruled out of the market. The most ideal player City could go for is Lautaro Martinez. He is reportedly looking for a move and since Inter is going through tough times financially, they will let their star man leave. Inter have also signed Edin Dzeko on a free transfer and hence might let Lautaro go for new waters.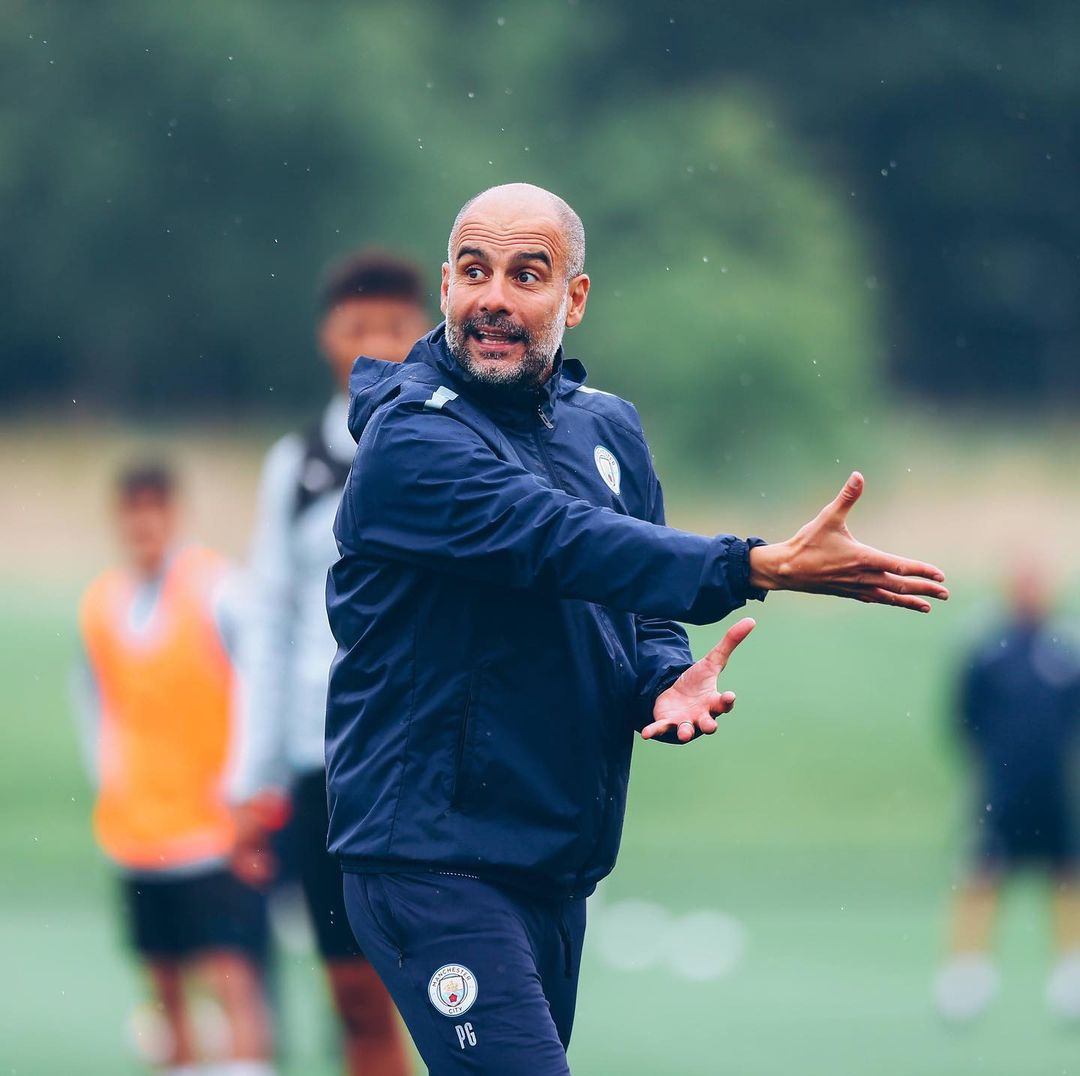 If Manchester City fail to secure a move for a striker this summer, Pep Guardiola and his men are in big trouble, more than you believe. He can continue playing either Raheem Sterling or Ferran Torres as their false 9 but that hasn't fared well for them. Gabriel Jesus is too inconsistent and no one else is fit for the position for the whole season. If City fail to sign a striker this summer, they might just be out of the League title race as well, let alone the Champions League.