PSG have had a massive transfer period so far and it seems like they have big plans for next summer too. According to a report by the Independent, PSG have approached Pogba with a contract that will pay him €600K per week if he chooses to join the French Giants after his contract with Manchester United expires.
Pogba only has 1 more year left in his contract which is why major European clubs have been swarming around the French superstar. Juventus has been one of the favourite destinations for Pogba in these past few months but the bold move by PSG might just be enough to sway the player's decision.
Pogba has been wanting a move out of Old Trafford for a while now and although he was about to leave the club last summer, the player agreed upon a 1-year extension to his contract that finishes at the end of this season. Pogba wanted to move to either Barcelona and Real Madrid but considering the financial crisis faced by Spanish clubs, they won't be able to afford the 28-year-old.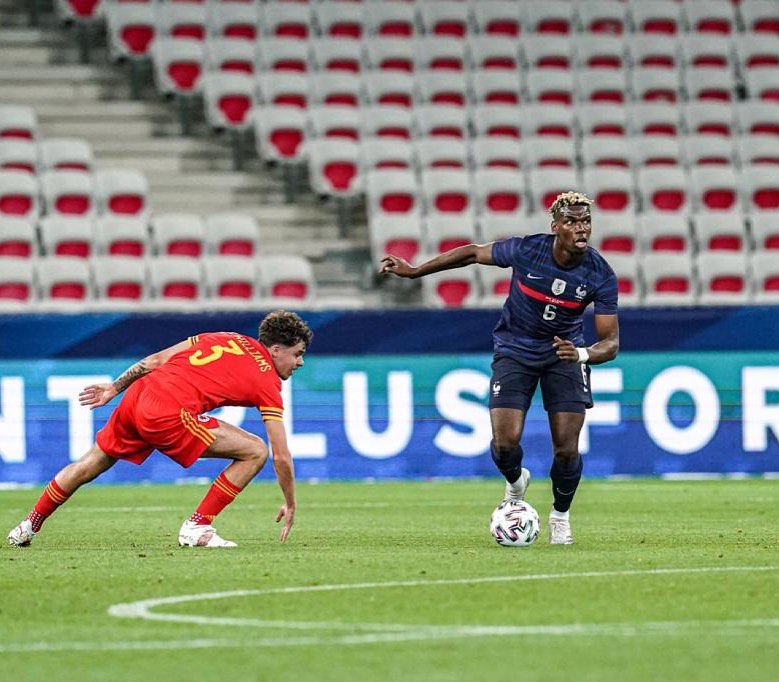 It is clear that Pogba has no intention to continue with the red devils and his performance in Euro 2020 and the opening day of this season shows how much the player has left to offer. The player has had a topsy turvy run of form over the years but it seems like Pogba has found his stride again. This has sparked PSG's interest in Pogba and they have sent an offer the player cannot refuse.
PSG has been signing the biggest names in the footballing world as free agents over the past few seasons and this has had a major impact on the sport. If Pogba agrees to the deal offered by PSG, the player will be paid more than the likes of Cristiano Ronaldo and Neymar and which is a lot more than what Pogba is actually worth.
Money talks in modern-day football and PSG are one of the main agents behind this consensus. FootTheBall brings you how a move of this magnitude is bound to shake the transfer market of Europe and change football as we know it.
PSG'S IMPACT ON THE WHOLE TRANSFER MARKET
PSG's habit of offering large wages has had a major impact on this summer's transfer market. It started when they stole Gini Wijnaldum right under Barcelona's nose after offering him a tremendous increment in his salary compared to what he would have earned in Spain.
🆕🎥

The amazing unveiling of our new signings ❤️💙#NewDiamondsInParis 💎

— Paris Saint-Germain (@PSG_English) August 14, 2021
Lionel Messi also stands to gain a pay raise at PSG which surely influenced his decision of joining the Paris-based club. They have signed big names like Ramos and Donnarumma on free transfers by offering them high salaries compared to the other suitors. If this becomes a major trend in Europe, the smaller clubs are in big trouble.
Certain clubs stand to make their profits by selling homegrown footballers to big clubs through transfer fees. If the rich clubs start picking up players on free transfers, the club won't make any money out of the dough. The players would want to move to bigger clubs and hence would sign short-term contracts rather than making long-term commitments and we would never get legendary 1 club players ever again!
INCREASE IN WAGE DEMANDS
If Pogba started making 600 thousand euros a week, there will be a relative increase in wage demands in every club. Players from all around Europe will want a raise since Pogba would be way more than usual.
Important players from mid-table clubs will want a hike in their salary and if their clubs don't meet their demands, the players know they will make much more dough elsewhere. The rich clubs will get richer and better whereas the poorer clubs will have to do with the leftovers.
The formation of the Elite super league indicates that the rich clubs have a lot of money to spend and it seems like PSG have found a leeway around the financial regulations.
RELAXED UEFA FFP REGULATIONS
The main reason why clubs like PSG, City, Chelsea and other big clubs have been making big money moves this summer is because of UEFA's decision to relax their Financial Fair Play regulations. Earlier this year, UEFA decided to relax their financial regulations seeing how badly some clubs were hit during the Pandemic.
Ready for the next chapter! So proud to have joined the Premier League champions, can't wait to get started! 💙 pic.twitter.com/snoKdNQSpT

— Jack Grealish (@JackGrealish) August 5, 2021
Most of the elite clubs are Nation-owned clubs which basically means that they almost have an unlimited amount of funding. UEFA usually overlooks the financials of the teams at the end of the season to see if they are breaching their rules. This year UEFA has decided to give the clubs 2 years to sort their money out and will hence not check their record until next year.
This was a boon for the elites since they have more than enough time to sort their debt out. PSG are ready to sell many players off and have a long time to do so. They can even cover their expenses over the next few months by selling players and they even stand to make a lot of profit commercially which will balance everything out.
The other clubs too make a lot of money commercially and through sponsors which is why they can spend as much as they want and can make up for it over the next 2 seasons before UEFA comes sniffing around. This is why PSG are willing to go all out in their pursuits and if Paul Pogba agrees to the ridiculous amount of wage, it will ignite a revolution in the transfer business and transform football forever.