Not much is known about the new AC Milan coach Vincenzo Montella. The Italian is slowly and steadily transforming the Rosonneri from fallen giants to res-surging heavy-weights.
Here are 10 unknown facts about L'Aeroplanino, Vincenzo Montella.
GIOCARE LEGGENDA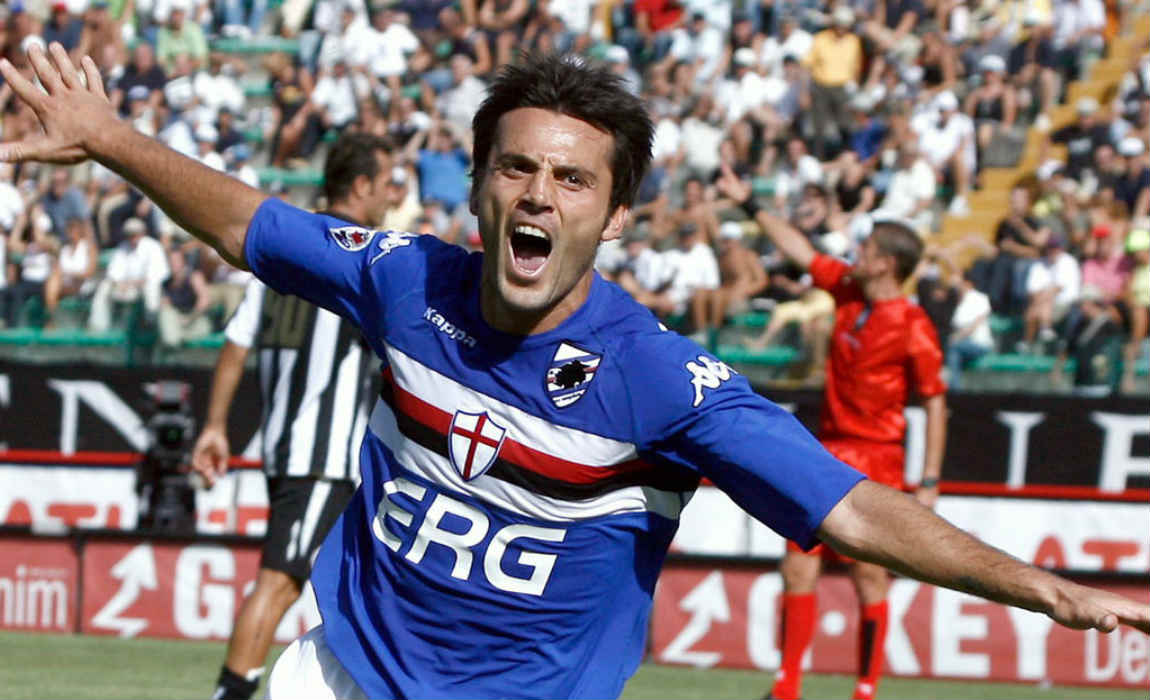 Montella began with Empoli in the Serie C in 1990 before signing for Serie B side Genoa scoring 21 goals in his only season at the club.
He then spent 3 years at Sampdoria scoring 54 goals in 83 appearances, when Roma came calling – and it is at the Stadio Olimpico that he became a prolific talisman playing a total of 215 matches in eight years and scoring 94 goals.
PLAY ITALIA
Montella spent his entire career playing in Italy, he has played in almost every division.
Montella started out with Serie C outfit Empoli, before moving to Serie B side Genoa in 1995 and joined AS Roma where he finished his career in 2009.
MILLION DOLLAR MAN
Montella is a rich man with a personal fortune of over $27 million.
Most of his wealth was accumulated during his playing days with AS Roma and Sampdoria.
L'Aeroplanino
Montella was nicknamed the "little airplane" during his playing days due to his goal celebration which saw him race away, arms outstretched.
Which is no co-incidence as the Diavolo boss is a self-confessed flying lover, "I love to fly, because it's liberating, it offers a sense of freedom," he had said during his time at Fiorentina. "Sometimes, though, you need to fly low, working quietly and making sacrifices. If you do that, you can then soar and reach heights you never imagined."
RISPETTARE CIO?
Vincenzo Montella was sacked by Fiorentina for lack of respect and trust, even after the 42-year-old guided them to three successive fourth-place finishes in the Serie A.
Montella also guided the club to a Europa League semi-final and 2014 Copa Italia final.
SAMPDORIA DISASTER
Vincenzo Montella was appointed head-coach of Serie A side Sampdoria on November 15 2015, and the Italian had a disastrous season – losing 15 out of his first 27 games, with a win percentage of a mere 23 per-cent.
SMART APPOINTMENT
Vincenzo Montella is known to be a street-smart coach, who knows exactly what he wants from his players.
Montella is an expert at picking the right players for his tactics and his impeccable record with Fiorentina is a proof of it. Add to that – he also prefers an attacking style of play, which Milan hierarchy and Milanista's have been craving for.
SCORING OFF-THE-PITCH
Vincenzo has been a good striker off-the-pitch as-well, having dated two super-hot Italian beauties.
Montella was married to Rita Montella but separated in 2005 and Vincenzo is married to former host of Italian version of Big Brother Rachele Di Fiore since 2007 now.
FOLLOWING MIHAJLOVIC
Montella has a bizarre pattern of following former Rosonnerri boss Siniša Mihajlovic, coaching Catania, Fiorentina, and Sampdoria before eventually landing at AC Milan.
What's more interesting is tat the two ave opposite records for every club that they coached, as where Mihajlovic succeeded Montella failed and vice-versa.
BEN VESTITO
Vincenzo takes extra care of his appearance, right from his looks to how he dresses.
Montella pays close attention to his outfits, with shoes, socks, shoelaces, etc all coordinated in the club's colors – which shows that whatever he does, he does with pure dedication.