Bayern Munich have confirmed that current RB Leipzig manager Julian Nagelsmann will become head coach of the Bavarians' next season after Hansi Flick confirmed his departure a few days ago. Nagelsmann was linked with Tottenham Hotspur as well but Bayern have once again managed to hobble their Bundesliga rivals by securing the signature of their most prized asset.
Julian Nagelsmann to join FC Bayern as head coach. Hansi Flick's contract will be terminated upon request. pic.twitter.com/tJBpXSiozu

— FC Bayern English (@FCBayernEN) April 27, 2021
The 33-year-old became the youngest ever head coach in Germany's top flight Bundesliga at 28 when he took charge of TSG 1899Hoffenheim in February 2016 and his stock has only risen since. He took Leipzig to the Champions League semifinals last season and made them strong title challengers this year.
Here's 10 facts that you don't know about Nagelsmann, who is taking giant steps to craft his own legacy :
BABY MOURINHO
Former Hoffenheim goalkeeper turned WWE wrestler Tim Wiese calls him Nagelsmann 'Baby Mourinho' because of his relentless nature and incredible footballing knowledge.
Nagelsmann given name 'Baby-Mourinho' by Tim Wiese: "Tim's a nice guy, but I'm a long away from being a baby." #SVWTSG

— DW Sports (@dw_sports) February 12, 2016
He holds a Bachelor's degree in Sports Science, and passed his A-licence coaching exams with the highest marks.
KNEE DEEP IN
Born in the Bavarian town of Landsberg am Lech, Nagelsmann played for TSV 1860 Munich's youth sides. However, he was been forced to give up his playing career, as a defender for Augsburg and 1860 Munich, due to a knee injury, aged just 20.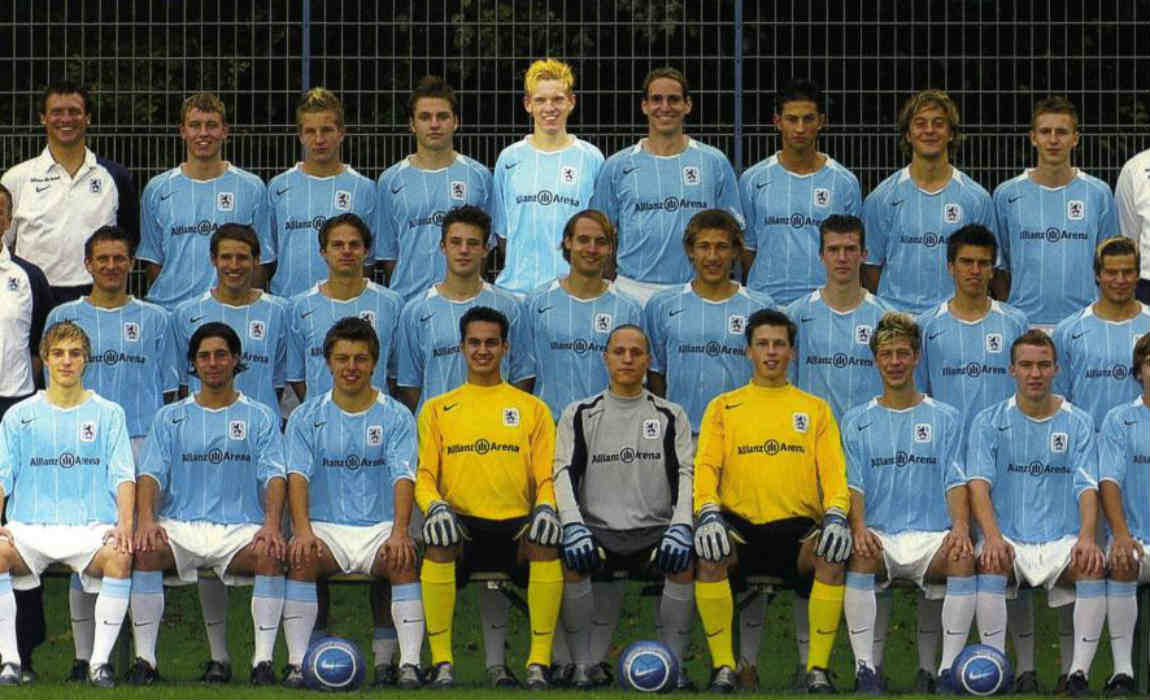 "At first, I didn't want anything more to do with football. It was very sad for me that I had to end my career so young," Nagelsmann once said. He made his return to coaching soon after though and in some style.
WHEN IT RAINS, IT POURS
Soon after his career ending injury, tragedy struck the Nagelsmann household when Julian's father passed away unexpectedly. His siblings were remotely located and could not return for a long period to help out at home.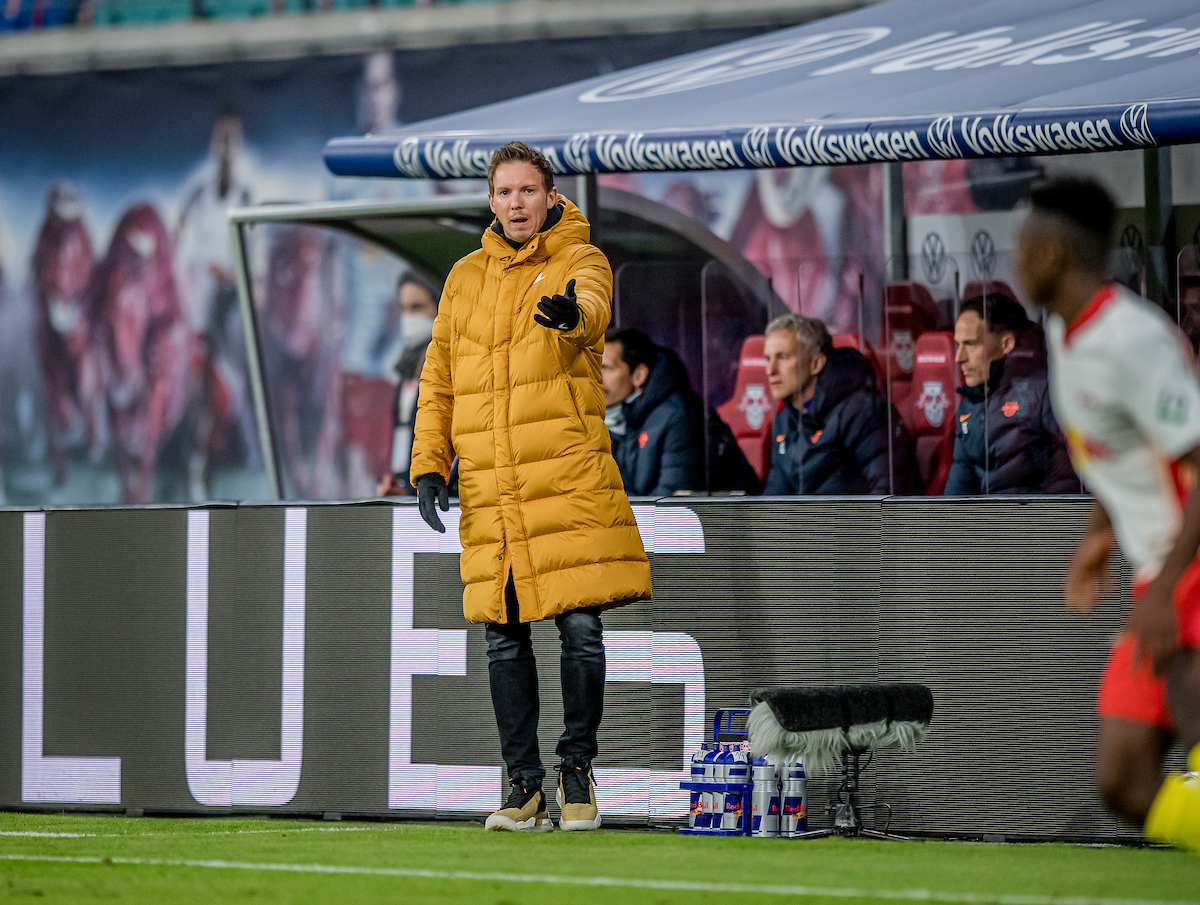 It fell upon a 20-year-old Julian to take care of all arrangements and proceedings post his father's passing. He claims that period helped him grow up quickly and helped him become the man he is today.
BMW CALLING
Post the end of his playing career, Nagelsmann decided to study business. He had an interest in economics and took up a degree in business science. After passing his mid-term exams, he had received an offer from BMW for a sales job as well.
EXCLUSIVE INTERVIEW:

At 20, Julian Nagelsmann had to quit playing and then, more cruelly, lost his father. He was offered a job in sales at BMW, but a decade later – aged just 30 – he is one of the most in-demand managers in Europe.

His story: https://t.co/PJTVZb803i#TSG pic.twitter.com/vnZDwH70ti

— Melissa Reddy (@MelissaReddy_) April 26, 2018
However, life had other plans. To fund his studies, Nagelsmann worked as a scout for Augsburg II for current Chelsea boss Thomas Tuchel. He was suggested by Tuchel to take up the coaching route, and the rest as they say, is history.
MENTORS & HEROES
Speaking of Tuchel, Nagelsmann admits that it is him who has had the biggest influence on him. Tuchel got Nagelsmann involved scouting the opposition, before helping him become coach to TSV1860's Under-17s.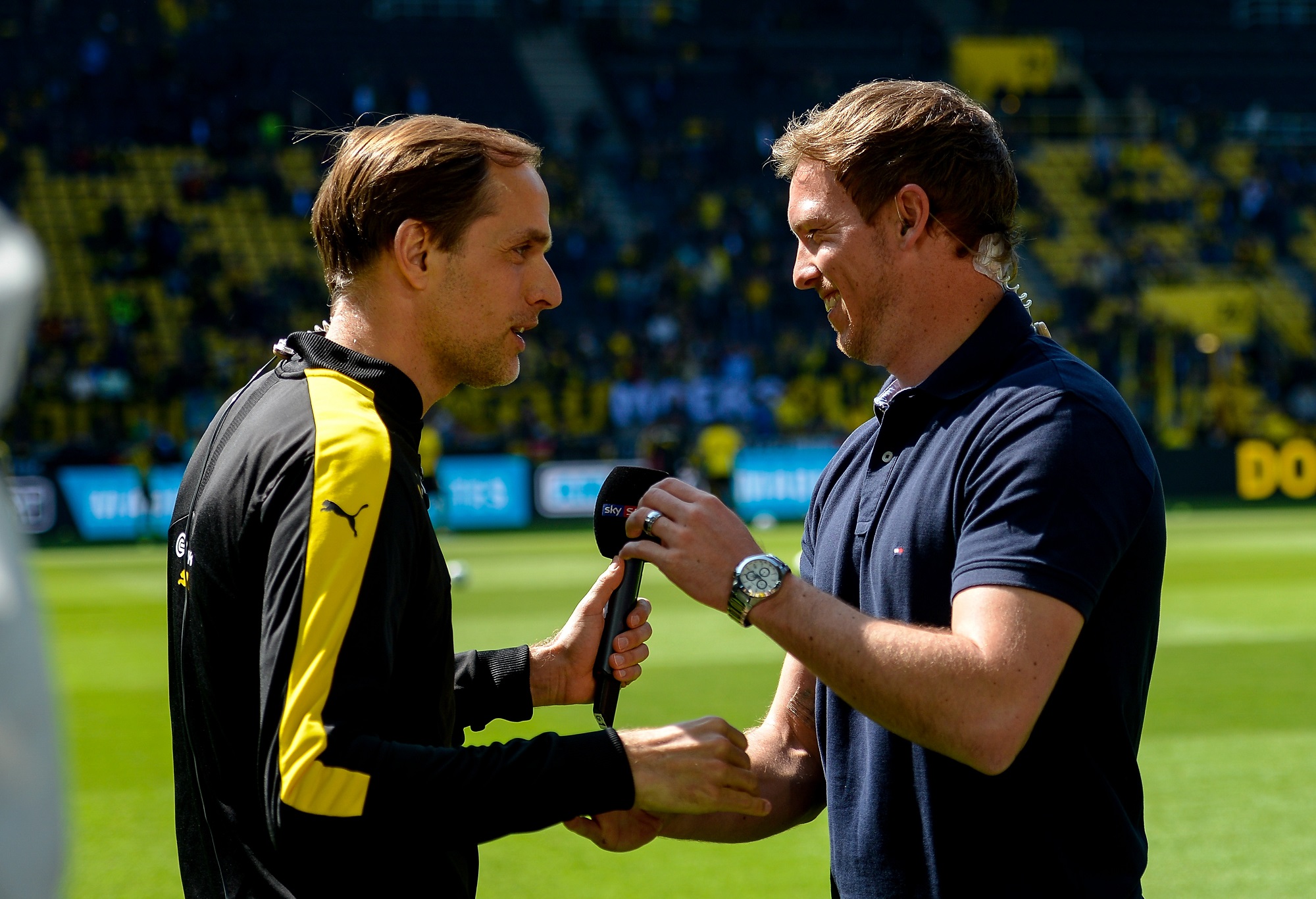 "I like to attack the opponents near their own goal because your own way to the goal is not as long if you get the ball higher up. I like the way Villarreal play and they have a great way of coaching young players. I also like FC Barcelona and Arsenal as well as the work of Arsene Wenger," Nagelsmann claimed.
Now you now that the man's a builder and has a knack for the flair. And oh, by the way, he says Pep Guardiola is a source of inspiration for him. That explains the snappy dressing style.
NO LOVE LOST

When he takes charge at Allianz Arena next season, it will be less of a new man at the helm and more of a prodigal sun returns story. Nagelsmann was actually working with Bayern's youth teams before moving to Hoffenheim to take up a leading role.
1 – For the 1st time in BL, an opposing S11 (@sv98 29y 224d) has a higher avg age than @achtzehn99_en coach J. Nagelsmann (29y 210d). Youth. pic.twitter.com/GlrX4mf3yI

— OptaFranz (@OptaFranz) February 18, 2017
Despite a charm offensive by Bayern, and a pat on the back from then manager Guardiola, Nagelsman ditched the job offer as the trainer for Bayern's Under-23 side. Säbener Strasse couldn't lure him as the Hoffenheim project – based in a town of just 3,300 people – was just more challenging!
THE ADDICTION

Chocolate, cocoa, chocolate, cocoa…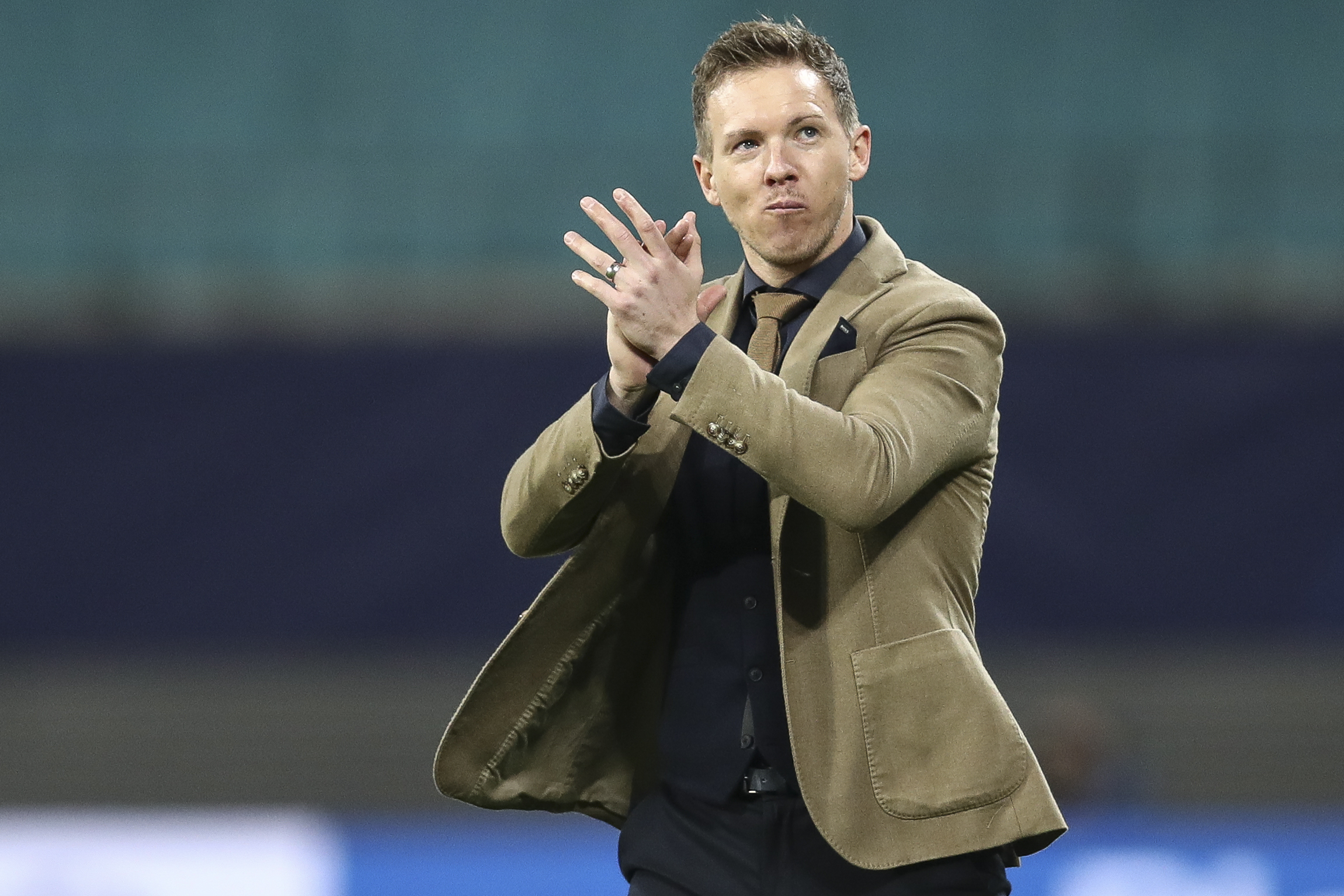 Apparently, Nagelsmann starts his day with hot chocolate and has about 15 cups every day. Along with chocolate bars. Now that's what we call a minor vice!
NAGELSMANN THE PUNK
Nagelsmann is amongst the brightest personalities on the Bundesliga circuit. He is also amongst the most fun. As a youth player, along with his friends, he frequented Kunstpark Ost on his off days.
Suit up! Champions League football is back this week and so is Julian Nagelsmann's wardrobe.

🔥 or 🤦‍♂️#PSGRBL pic.twitter.com/OQHAaP8ODj

— DW Sports (@dw_sports) November 24, 2020
Kunstpark Ost is a collection of clubs in Munich in an industrial area which caters to a wide variety of music tastes. If Klopp is heavy metal, then Nagelsmann is easily Punk Rock.
NEED FOR SPEED
The young German clearly likes things to be done fast on the pitch. However, he enjoys speed off the field and on the road as well. Nagelsmann is a huge motorcross and skiing enthusiast, although he may have his hands too full at the Allianz to enjoy his hobbies fully.
#Nagelsmann zu Träsch: Er ist ein guter Freund und ich freue mich, ihn wiederzusehen. #TSGWOB

— TSG Hoffenheim (@tsghoffenheim) March 10, 2016
Former teammate Christian Traesch claimed that Nagelsmann was a high-speed driver as well. Despite having an old run-down Opel Astra, he would push it to 150 km/hr on the Autobahn during their younger days.
TOUCHLINE MADMAN

When he burst onto the scene, Naglesmann was more animated on the touchline than Jurgen Klopp! And he hasn't made friends by doing so. Bayer Leverkusen's Roger Schmidt called him a nutcase and swore at him on the touchline. "What sort of a nutter are you? Kiss my arse. Do you think you invented football?," Sky microphones in the technical area caught Schmidt yelling at Nagelsmann, earning the Leverkusen coach a two-match ban.
https://twitter.com/AstonSGE/status/1386958263439269889
In 2015-2016 season, Köln sporting director Jorg Schmadtke threw chewing gum at him during a touchline row. But this season, Schmadtke  turned up with a pack of chewing gum to apologise when the two sides met. His approach has tempered since with five years experience under his belt