Spurs need to add some options to their squad this summer. They have a good thing going on under Mauricio Pochettino, but constantly relying on the same small group of players when you're trying to compete on various fronts is a risky business. These are five players the Lilywhites should look to sign..
[espl_dropcap]5[/espl_dropcap] Virgil van Dijk (Southampton)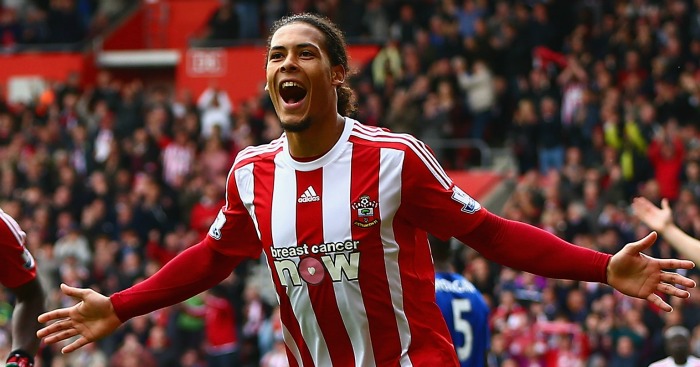 [espl_heading size="14″]In recent months, Spurs preferred a 3-4-2-1 formation, which has seen Eric Dier join Belgian duo Toby Alderweireld and Jan Vertonghen in the backline. Dier is a good player, but his ideal position is as a defensive central midfielder and he has sometimes proven vulnerable in central defence. Spurs should, therefore, think about bolstering their first choice defensive trio – and there's no better potential addition than Southampton's Van Dijk.[/espl_heading]
[espl_dropcap]4[/espl_dropcap] Renato Sanches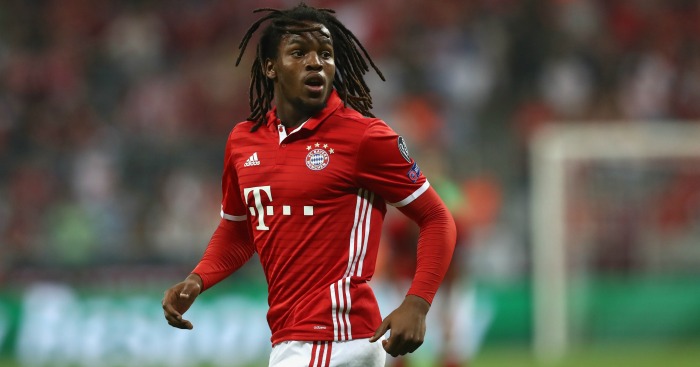 [espl_heading size="14″]There are some people in the world that suffer from cherophobia, which means aversion from happiness. These people fear that too much happiness is just a smokescreen for the sorrow that life will eventually bring them. It wouldn't be surprising if Renato Sanches becomes one of those after a tumultuous last 12 months. From winning the Euro as an 18-year-old to becoming an unwanted fringe player at Bayern Munich, his fall has been as mighty as his rise.
However, the talent is still there – it is just a matter of cooking it up. Given that the Bavarians are stacked in midfield, it will be very hard for the teenager to make a name in Germany. And this is why he should consider moving. With the departure of Luka Modric to Real Madrid five years ago, Spurs haven't yet truly replaced their master passer. To be fair, though, nobody really can replace the Croat. However, if there is anybody who comes close to replacing the creative flair from deep midfield, it is Sanches.[/espl_heading]
[espl_dropcap]3[/espl_dropcap] Achraf Hakimi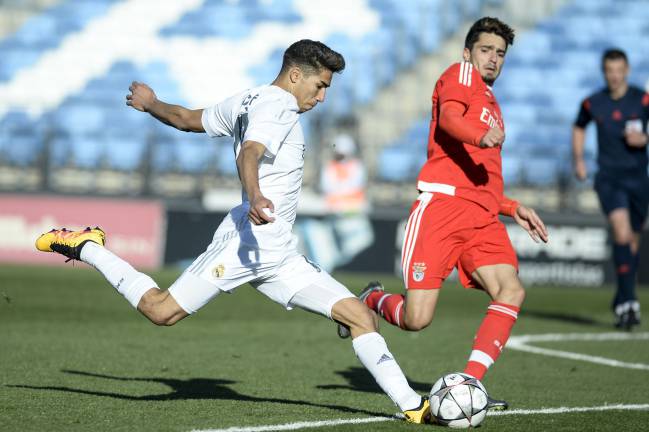 [espl_heading size="14″]Now, now… who? Yes, Achraf Hakim – an 18-year-old right-back who is destined to be the next Dani Carvajal. To be honest, though, Achraf is better than Carvajal was when he was 18. And now look where Carvajal is, constantly rated as the best right-back in the world and has three Champions League winners medal to his name in five years of competitive football. Hakimi is a Real Madrid Castilla player who is set to leave the club in order to gain first-team experience.
Alaves seems like the most likely destination as of now, but Spurs can chip in and steal him away. It is almost certain that Hakimi will play for Real's first team someday, but given that Carvajal still has at least 6-7 years left in him, Spurs could enjoy Hakimi's services for quite a few years. Now there is a question of suiting the Premier League because after all, he is only 18. With Kyle Walker set to leave Spurs, it is only logical to replace him with another blazing attacking right-back, and Hakimi is just that.[/espl_heading]
[espl_dropcap]2[/espl_dropcap] BRUMA
[espl_heading size="14″]Spurs have four top players capable of playing behind the striker: Alli, Christian Eriksen, Son Heung-min and Erik Lamela. Lamela, however, is a long-term injury concern – and in the event of a crock occurring when they're playing a 4-2-3-1 formation, Spurs are currently having to rely on inexperienced players like Josh Onomah and Nkoudou. Reinforcements would be welcome. That said, Bruma is hardly a poor replacement.
He's an incredibly skilled winger who knows where the goal is, and it's only a matter of time before the 22-year-old receives a senior international cap for Portugal. Spurs have already been linked with him and are, in fact, tipped to make a move for the Galatasaray star this summer. For the £12 million he would likely cost, Bruma would be worth the risk. He has ambitions to emulate his idol, Cristiano Ronaldo, and if he was to display even a fraction of the Real Madrid star's ability, he'd be a fantastic signing for the north London side.[/espl_heading]
[espl_dropcap]1[/espl_dropcap] Thomas Lemar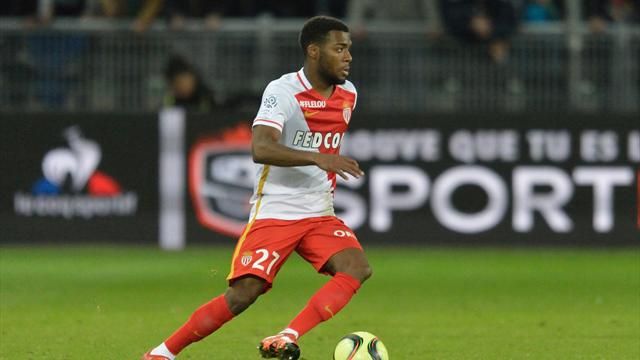 [espl_heading size="14″]When you watch him play, it feels as though you are witnessing a more talented version of Mousa Dembele. The same left-footed elegance that caresses the ball while dribbling it out of tight control, the same burst of pace while moving forward. However, there is one slight difference: Lemar is more creative and cuts defences better with his passes. In other words, his final product is better than that of the Belgian who currently is a mainstay in the Spurs midfield. And despite the shortcomings of the former Fulham man, he is a key member of Pochettino's system and Spurs actually struggle without his tenacious presence the middle.
The signing of Moussa Sissoko was carried out with the intention of replacing the Belgian in case of an injury. However, the Frenchman has been terrible in his first season and a signing is needed to fill up the void. And Thomas Lemar ticks all the boxes. Indeed, if he is replacing Dembele in the line-up, Spurs fans won't even feel the difference. And there is also a great chance that the Londoners will be a better team because of it.[/espl_heading]