Anthony Martial, who moved to Manchester from the French city of Monaco in 2015, has had his fair share of moments as a Red Devil and has proven to be pivotal on numerous occasions. Manchester United paid an initial £36 million for a teenager, which was largely regarded as a desperate move.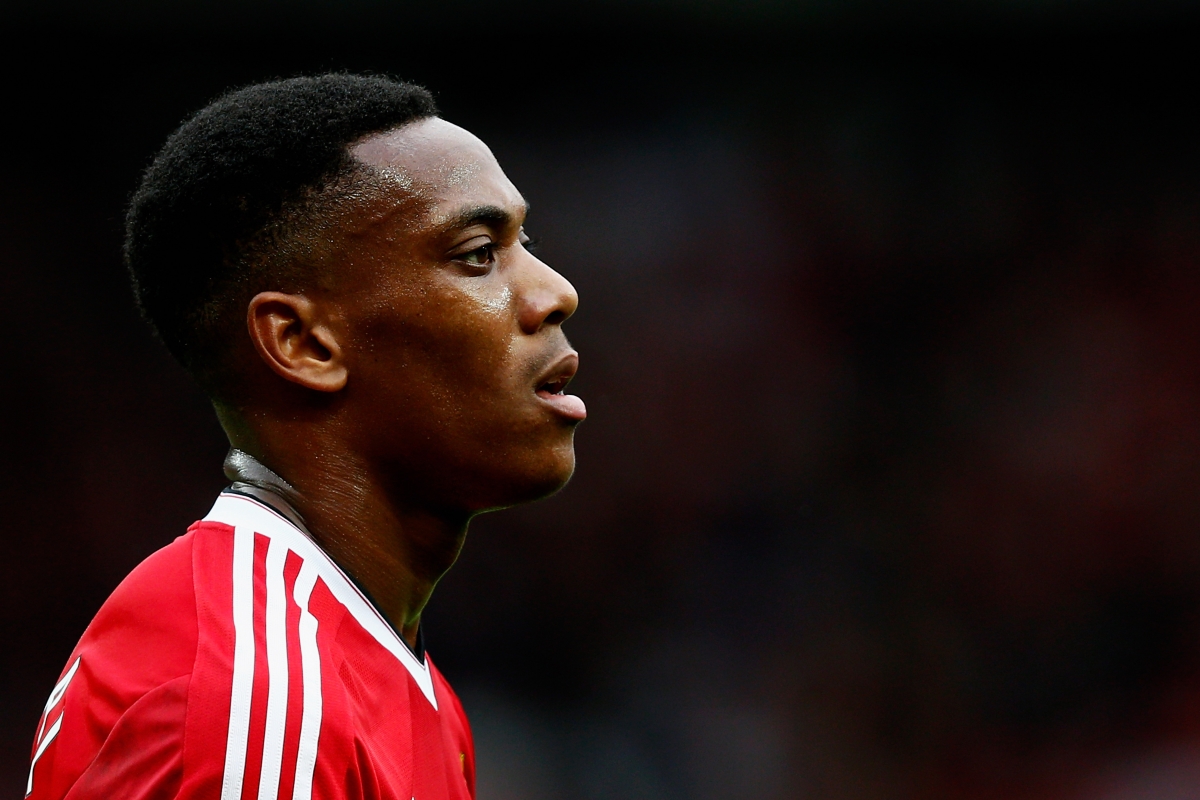 Only those who followed European football extensively were familiar with the promising Frenchman. A teen with whom they had never previously been linked. However, Martial's swift emergence on the United stage could not have been more brilliant. 
When the France international stepped in as a substitute against fierce rivals Liverpool at Old Trafford, it was apparent that the advantages of Martial's arrival would be sensed in the immediate future.
Five years ago today, Anthony Martial scored this beauty against Liverpool on his Man United debut 👏

(via @ManUtd)pic.twitter.com/eqNidmBFa5

— ESPN FC (@ESPNFC) September 12, 2020
It only took him a few minutes to announce himself to the fans as Martial danced through the Reds defense and slid home a side-footed shot into the far corner of the net. 6 years, 78 goals, and 50 assists later, Martial has struggled to rediscover his footing in recent times, following an individually underwhelming last season in which he produced only 7 goals in 36 appearances.  
Missing the last two months of last season as well owing to a knee injury, Martial is in dire need of a change of scenery. While it appears unlikely that the Frenchman would depart Old Trafford this summer considering Marcus Rashford has been ruled out until late October following shoulder surgery. 
However, Martial might struggle to find consistent playing time this season, as he will be vying for one of three attacking positions with Edinson Cavani, Jadon Sancho, Mason Greenwood, Daniel James, and possibly, Jesse Lingard. This indicates that this might be the perfect timing for Martial to take his talents elsewhere. 
– Marcus Rashford
– Anthony Martial
– Edinson Cavani
– Mason Greenwood
– Bruno Fernandes
– Jadon Sancho

Manchester United's potential attacking options next season. #MUFC pic.twitter.com/pwnnbdVQlC

— bet365 (@bet365) June 30, 2021
With that being said, here are 5 players that Manchester United can sign to replace Martial this window.
JONATHAN DAVID
Jonathan David, the Lille and Canadian striker, has only been playing professionally for a little over three years, yet he has quickly established himself as one of Europe's most exciting promising youngsters. 
Bagging 30 goals in 60 appearances for Gent, where he commenced his professional career, and now following an exceptional breakthrough campaign with Lille, where he notched 13 goals in Ligue 1 and helped his side end PSG's dominance, he has certainly caught the attention of clubs seeking for an all-around attacker. 
Despite his tender age of 21, the Canadian is an all-rounder with an exceptionally high level of maturity. He can operate as a number 9 on his own, behind a center-forward, or on either flank. Reading of the game, speed, composure, and finishing are four characteristics that perfectly define the Canadian, who possesses both technique and final product in equal amounts.
JEREMY DOKU
Jeremy Doku's young athletic legs symbolize and scream speed. Rennes' 19-year-old winger is devastating when given space, thanks to his potent mix of exceptional dribbling and acceleration.  
He is a significant source to unbalance rival defenses. His quick shift of rhythm and acceleration is as impressive as his technique. He is a highly aggressive player who is always looking to extend the pitch vertically by taking on his defender.
His effectiveness is not so related to scoring or setting up goals but stems from what comes before them: weakening the opposition structure. He may even begin in his own half, anchored to the touchline, and quickly advance upfield. He is not someone to play between the lines or in tight spaces but to eliminate rivals with meters to run into. 
BRYAN MBEUMO
Brentford's Bryan Mbeumo came into the spotlight in the 2019-20 Championship campaign, tallying 16 goals and creating eight, and continued his momentum into the 2020-21 season, contributing another 20 goals. The stats of the 21-year-old striker continually amaze, and he'll only get better with more experience.
An incredible talent with a tremendously high ceiling, the 22-year-old Frenchman knows where he needs to position himself in order to create advantages, and then he has the technical quality to beat rivals through one-v-ones. 
Mbeumo's reading of the game is what stands out the most. He knows when to drop deep and when to stay away to drag a defender, and he glides deftly between the lines. He understands when to accelerate and when to decelerate, and has complete control over time and space. 
ANTONY DOS SANTOS
Arriving from Sao Paulo to Ajax last season, 21-year-old Antony dos Santos has been on the radar of numerous major clubs. As a left-footed winger, the young Brazilian has the ceiling and talent to blossom into one of the finest and can truly reach his maximum potential while playing for one of England's top teams. Following his heroics at the Olympics, which propelled Brazil to a gold medal, Antony has truly established himself as one of Europe's most promising young players. 
The 21-year-old is a speedy dribbler with highly precise touch and technique even when sprinting and an amazing ability to change direction rapidly in one-on-one situations. Furthermore, because of his deceiving physique, defenders always have a difficult time outmuscling or catching him as he gets into his stride. 
Then, from his stinging left foot, his shooting technique is impeccable. The ball rises early and falls quickly like a rock: a knuckleball. Furthermore, he has an extraordinary associative talent, with his long distribution and eye for impossible, line-breaking passes.
OIHAN SANCET
Athletic Club's unparalleled commitment to youth development has resulted in tremendous success and enthusiasm over the decades, and Oihan Sancet is the most magnificent catch in recent years from their extensive pool of young talent.
At such a young age, earning a permanent starting place at Athletic Club says much about Oihan Sancet's potential and abilities he possesses. Considering he stands six feet, two inches tall, the 20-year-old is hard to ignore when he walks onto the field. His approach is characterized by grace and trickery, and his preferred role appears to be as a second striker. He can play interior roles as well, owing to his calmness and discipline.
Every match, every touch he makes exhibits a level of creativity and technical brilliance that only a few players of his age bracket have. He is one of Athletic Club's finest players, and he is a player that could easily be a starter in Manchester United's first team if they end up signing him.