Brentford defeated Swansea by 2-0 in the Championship play-off final to seal their place in the Premier League 21/22. They are led by a lesser-known exciting manager who transformed them from a Second division mid-table club to a force to reckon with and sealed promotion in the second year of his reign.
𝙒𝙀 𝘼𝙍𝙀 𝙋𝙍𝙀𝙈𝙄𝙀𝙍 𝙇𝙀𝘼𝙂𝙐𝙀#BrentfordFC #BeeTogether 🐝 pic.twitter.com/OlsPspeZMw

— Brentford FC (@BrentfordFC) May 29, 2021
He goes by the name of Thomas Frank, a 47-year old manager from Denmark who is in the ninth year of senior football management. He is tipped to be the next big things in English football with the strongly scouted and well-drilled Brentford squad. Yet, many Premier League fans don't know much about the man who took The Bees from 11th in 2018 to 3rd in 2021 and defeated Swansea in the play-off final to reach the top-flight of English football.
FootTheBall brings you 10 facts that you did not know about Brentford manager Thomas Frank –
1. COACHING INSPIRATION
Thomas Frank has credited Morten Olsen, the Denmark manager during his time with the national coaching set-up, as his biggest influence in management. Thomas Frank worked with Morten Olsen between 2008 and 2013.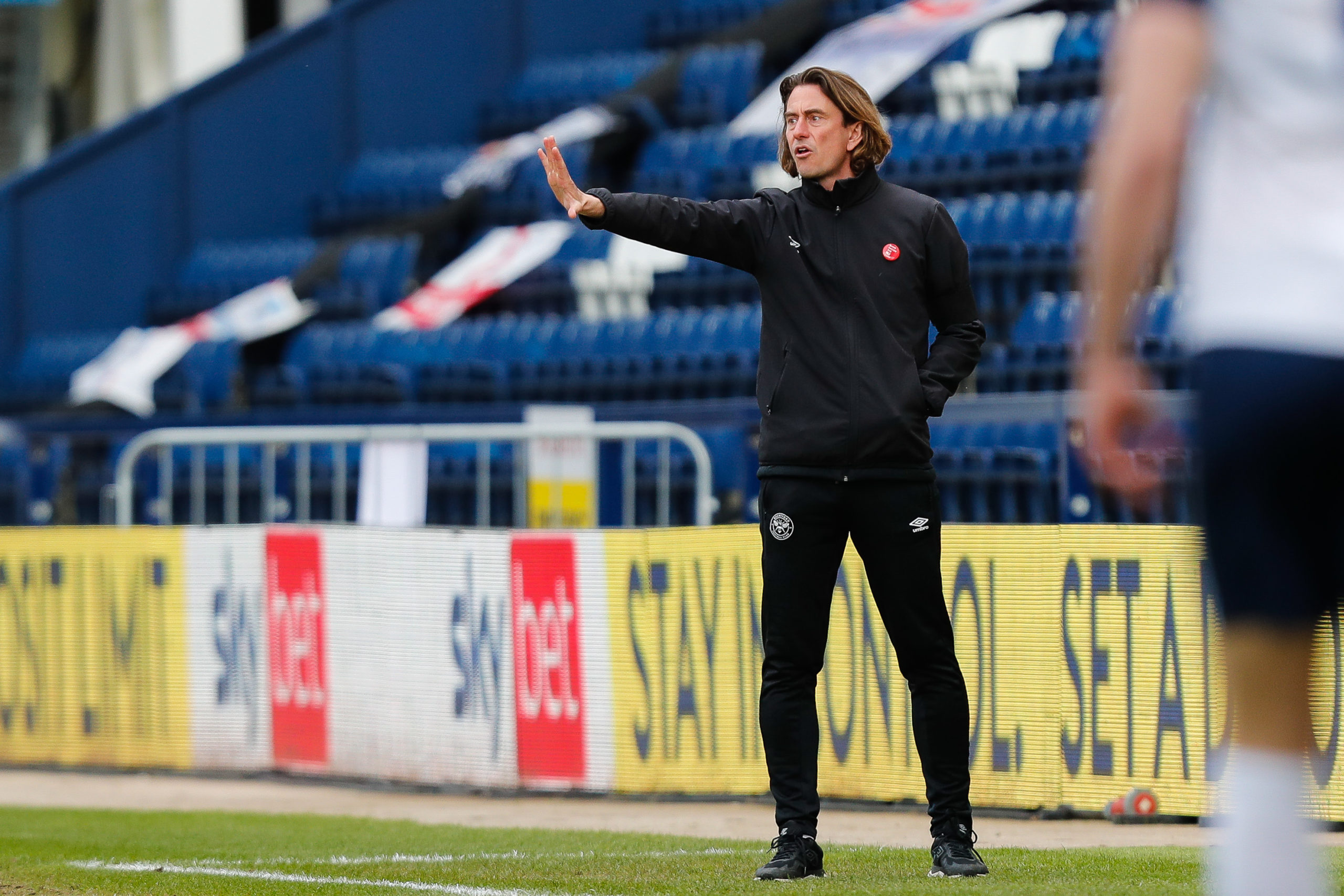 "I would say one that gave me a lot at the beginning Morten Olsen the Danish national coach who was there for 15 years. He changed football. It was inspirational," said the Brentford manager.
2. NOT A PRO-PLAYER
Unlike most modern-day coaches in the top tier of European football, Thomas Frank never played as a professional footballer in his life. He had a short playing career at the amateur level as a midfielder at his local club Frederiksvaerk BK. Soon after, he went into the coaching role, ending his playing career.
3. A DEDICATED YOUTH COACH
Thomas Frank spent 18 years of his life in the youth coaching setup. Starting off in 1994 as a U8 and U12 coach for his local club Frederiksvaerk BK, Frank later moved to Hvidore IF in 1998, B93 in 2005 and Lyngby in 2006 before catching the attention of the Danish football association. He was appointed the coach of the Denmark U16 and U17 teams in 2011 and the U19 team in 2012.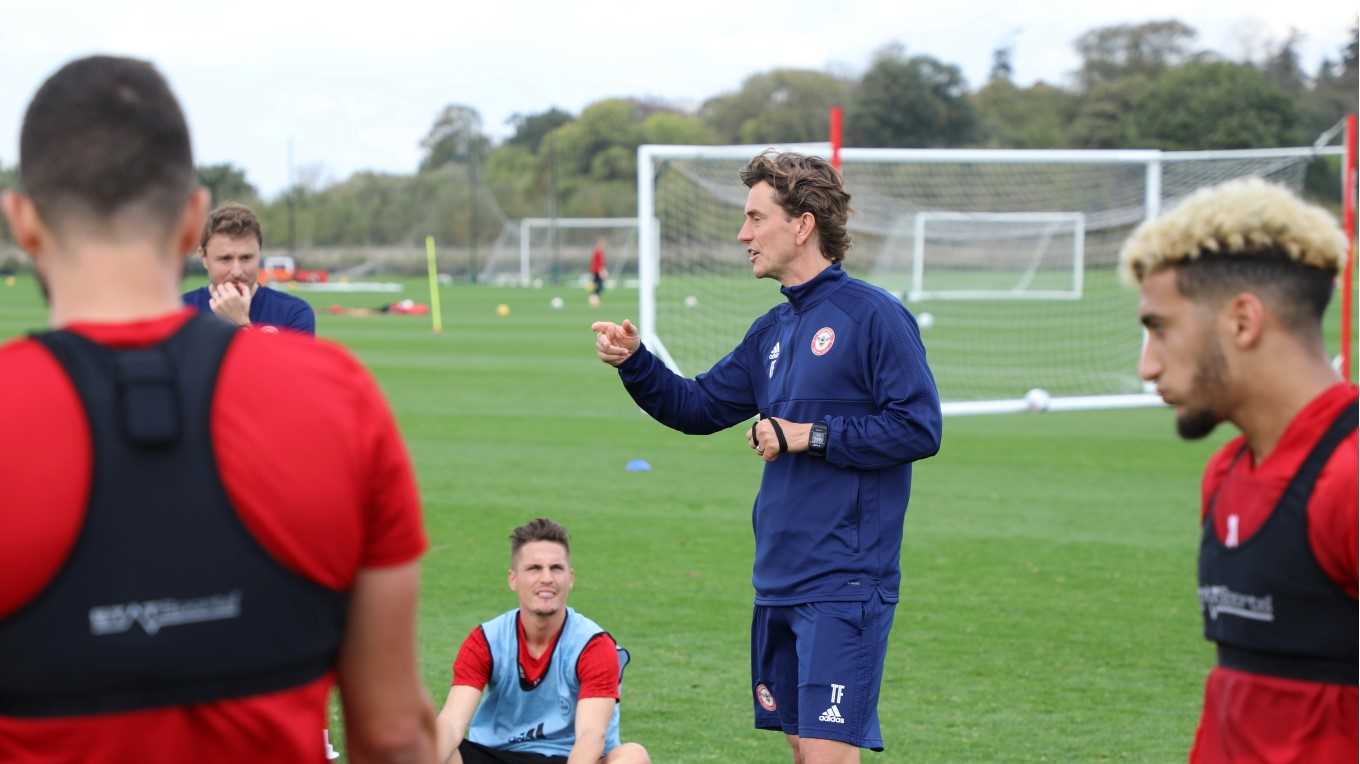 4. TOOK THE BEES TO THE TOP AFTER SEVEN DECADES
Under his leadership, Brentford qualified for the top-flight of English football for the first time in 74 years. They last played in the first division in 1946-47 where they faced relegation. Frank took over from Dean Smith as the manager in 2018 and finished 11th in his first season. He then finished 3rd in 2019/20 but missed out on promotion after losing against Fulham in the play-off final. This season again, he led the Bees to a 3rd place finish and defeated 4th placed Swansea to book a place in the Premier League.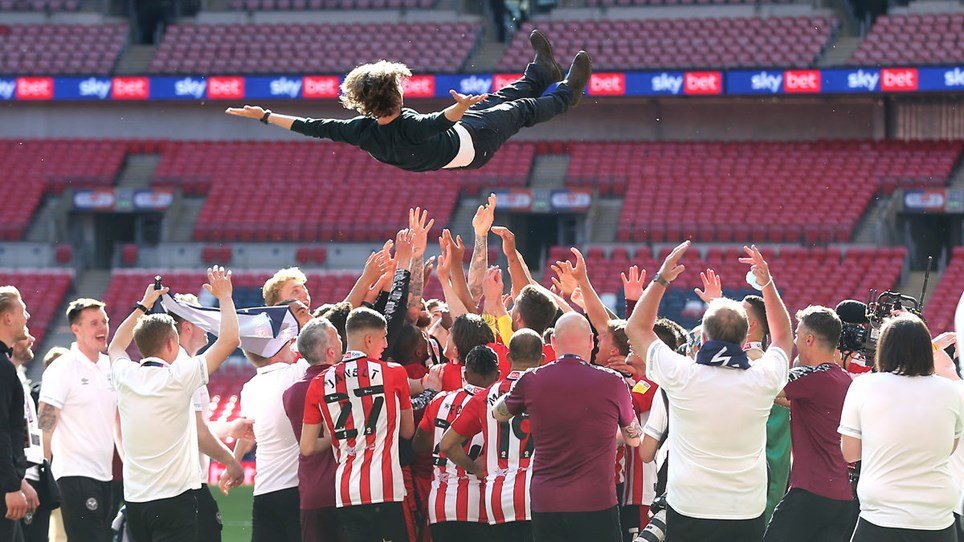 5. STUDIED THE SPORTS PSYCHE 
Thomas Frank graduated from the Copenhagen Institute of Sports Medicine in BA Physical Education in 1998, four years after starting his work with Frederiksvaerk BK. He later studied Sports Psychology at the same institute between 2002 and 2005.
🗣 "There were a lot of tears in staff members' and players' eyes, and my eyes, because it is such an unbelievable journey"

An emotional Thomas Frank's full-time reaction yesterday#BrentfordFC #BeeTogether 🐝 pic.twitter.com/YUMmF8w9qo

— Brentford FC (@BrentfordFC) May 30, 2021
6. CREATED A GOAL-MACHINE
Thomas Frank, with his aggressive attacking approach towards the game, turned Brentford into a goalscoring machine who topped the most goals scored charts in consecutive seasons in the Championship. The Bees scored 80 goals in 2019/20 and 79 goals in the 2020/21 season and became the highest scoring side in the division while finishing third in the league on both occasions.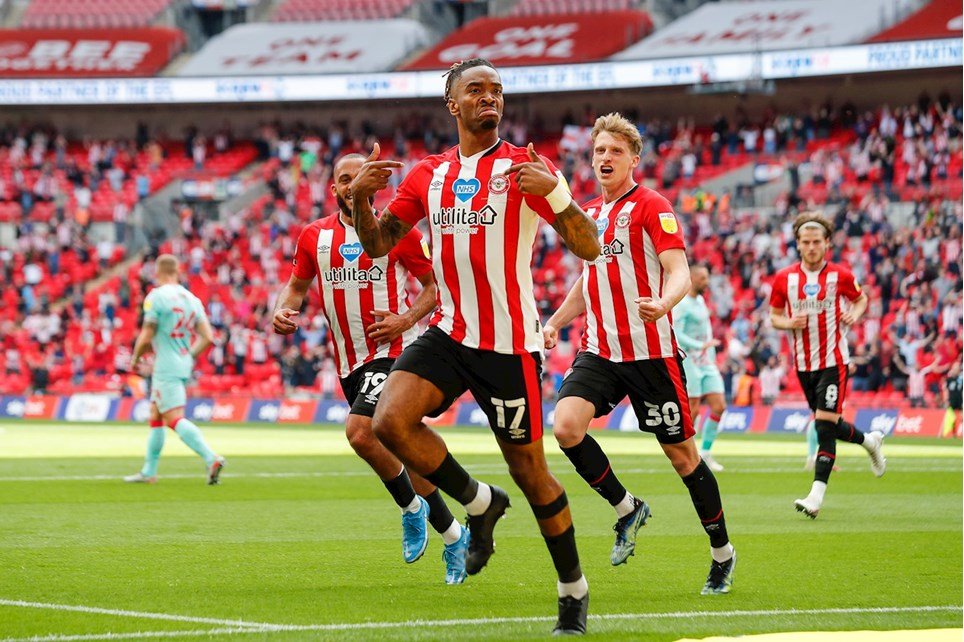 7. FOLLOWING THE FOOTSTEPS OF DANISH LEGEND MICHAEL LAUDRUP
The 47-year old Brentford manager will become only the second Danish manager in the Premier League era following the footsteps of Danish footballing legend Michael Laudrup. Laudrup managed Swansea between 2012 and 2014 and finished in the top half of the league in 2013. Both of them had managed Brondby IF at some point in their careers.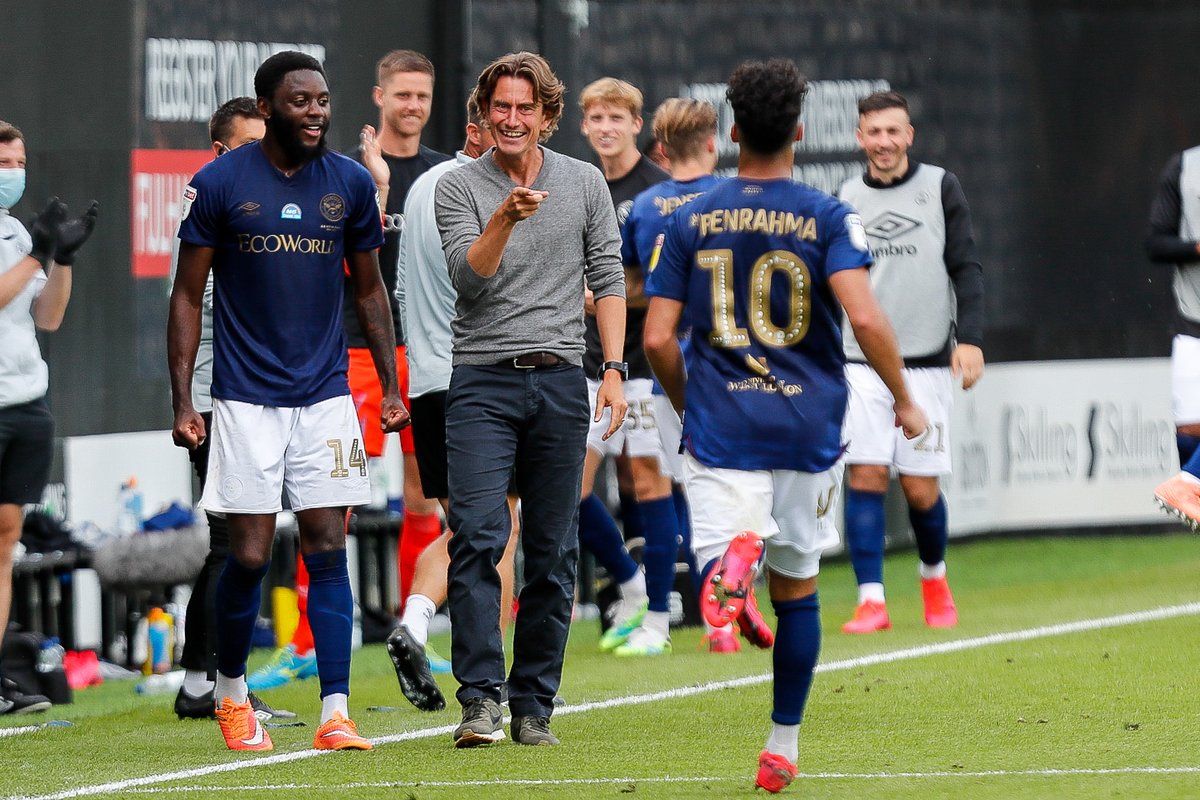 8. KEEP THE BALL AND ATTACK!
Under Thomas Frank, Brentford play a very high intensity, high tempo brand of football often called the heavy-metal football. It is a possession-based attacking style of play that incorporates high-pressing, high-line and positional play. Frank usually uses a simple 4-3-3 formation but he can also switch to a 3-4-1-2 to provide more width in attack.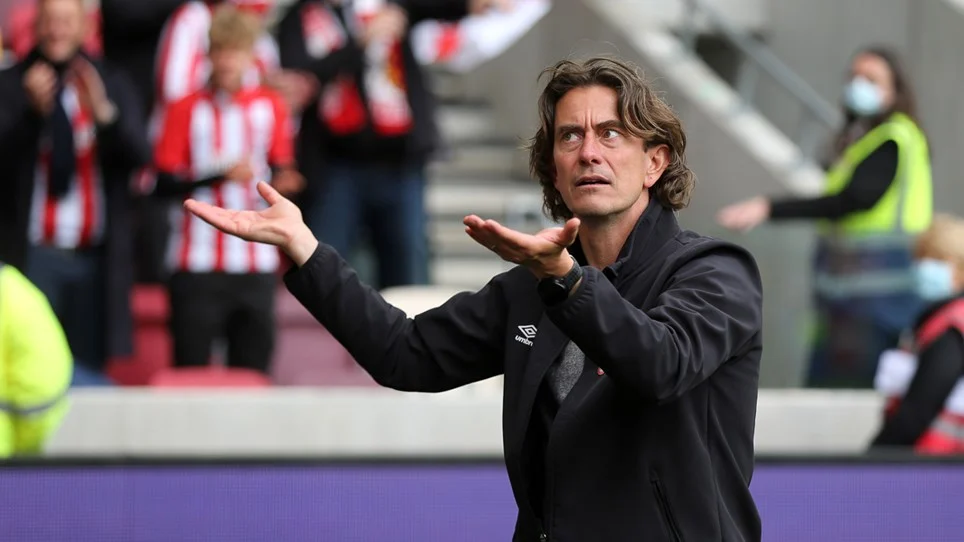 9. DANISH COACH OF THE YEAR
For his achievement in taking Brentford to the Premier League, Thomas Frank was awarded the Danish Coach of the Year award. Notably, he became the first Danish coach working overseas to be voted the Danish Football Association Coach of the Year.
Highest league finish in 7⃣0⃣ years
Starting a 2⃣1⃣ game unbeaten run
🏆 Leading us to the @Carabao_Cup Semi-Final

Thomas Frank has become the first coach working outside Denmark to be named @DBUfodbold Coach of the Year 🙌#BrentfordFC #BeeTogether 🐝https://t.co/kzeo3DUIKL

— Brentford FC (@BrentfordFC) June 1, 2021
10. DEAN SMITH'S APPRENTICE
Thomas Frank started his journey at Griffin Park in 2016 as an assistant to current Aston Villa manager Dean Smith.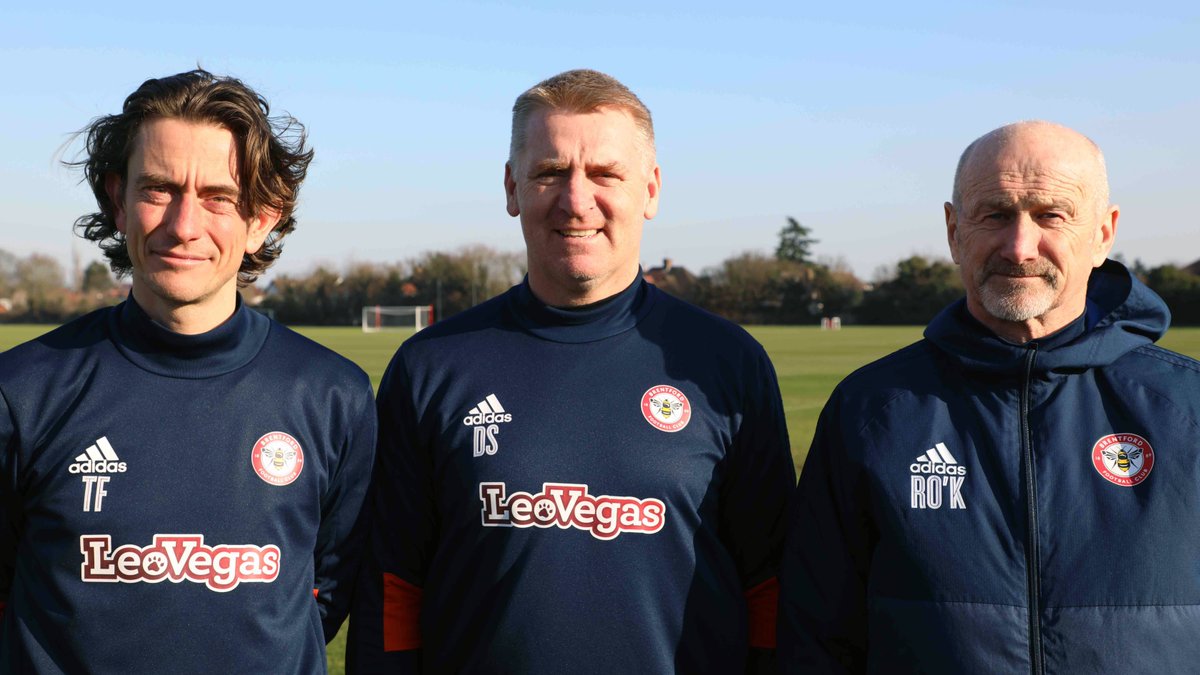 Image Source – Brentford / Twitter
Frank replaced Dean Smith when he and his other assistant Richard O'Kelly moved to Aston Villa in 2018. Thomas Frank will face Dean Smith in next season's Premier League when Brentford face Aston Villa.