Liverpool entered the new season as champions of the land for the first time in 30 years. The Merseysiders would've loved to defend their Premier League crown and build a dynasty. What unfolded this season stunned everyone. They thrillingly started the league and led the league till Christmas even though injuries hit them. Their form was disastrous after the turn of the year as injuries became a norm with each passing game. The reds recovered on time and charged a late rally to get European football. This is our review on the performance of Liverpool this season.
Finishing the season off with a big Anfield performance and a return to @ChampionsLeague football 🤩

Enjoy #LIVCRY match highlights 👇 pic.twitter.com/w0bxVm1uex

— Liverpool FC (@LFC) May 23, 2021
They were called the worst defending champions by many pundits. In reality, they were battered by injuries and were on the receiving end of many harsh decisions and untimely blows. Yes, they were out of form and players looked rusty. They broke record after record last season and this time too, but they broke the wrong ones. Jurgen Klopp could've managed better at times. To his credit, his charges recovered in time not to miss out on European football. A trophy-less season with a 3rd placed finish in the league and a quarter-final run in the Champions League means an average season eh? Let's take a look at how their season unfolded.
SEASON SUMMARY
Liverpool after winning the Premier League for the first time decided not to enforce the squad. They brought in midfield maestro Thiago Alcantara from Bayern Munich and Diogo Jota to challenge the front three from Wolves. They've let Dejan Lovren go without replacing him and started the season with only three centre-backs. This came back to haunt them massively. Their short preseason saw players like Trent Alexander Arnold and Alex Oxlade Chamberlain contract covid 19.
They began their season at home against Leeds United. Liverpool were taken to the edge by the newly-promoted side. A Mohamed Salah hat-trick sealed a 4-3 win in a seven-goal thriller. The reds won their next two games before being surprisingly smacked 7-2 by Aston Villa at Villa Park. It was seen as a fluke that wouldn't define their season.
— Liverpool FC (@LFC) May 24, 2021
An injury in the Merseyside derby in the next matchday derailed their season. Everton's goalkeeper charged into Liverpool's Virgil van Dijk to clear a loose ball. The Dutch centre-back left the field in pain and it was later confirmed that his season ended due to the tackle. Liverpool were shocked and in the next few game weeks, they lost Joe Gomez and Joel Matip to season-ending injuries. They were left with zero senior centre-backs. Though they were winning games and were top of the league, the squad was on the verge of collapse.
A shocking six-game losing streak at Anfield broke Liverpudlians' hearts. They were unbeaten in 68 games at home as they welcomed Burnley. The Clarets won the game 1-0 and started a horrific run of form Liverpool at home. The shocking run saw them fall out of the title race and even their European qualification was in doubt. They had to win their last four games to qualify for Champions League. Klopp and his men held their nerve to finish third in the league.
They were eliminated by Real Madrid in the quarters of the Champions League. A defeat to eternal rivals Manchester United saw them crash out of the FA Cup. Arsenal defeated them in the Carabao Cup and the Community Shield to deny them any crack at silverware.
Premier League- 3rd place
Champions League- Quarter-Finals
FA Cup- 4th round
Carabao Cup- Quarter-finals
Community Shield- Runners-up
BEST MOMENT OF THE SEASON
WEST BROM 1-2 LIVERPOOL (PREMIER LEAGUE)
Liverpool visited the Hawthorns knowing that only a win would help them get a Champions League spot. A season that promised saw much was reduced to ashes before their own eyes. A Champions League spot was the last thing they were fighting for in the season.
Liverpool started the game poorly and concede the opener to Hal Robson-Kanu in the 15th minute. Mohamed Salah scored a brilliant equaliser at the half an hour mark to give Liverpool hope. The half ended 1-1 and Liverpool were left to do it all in the second half. They threw everything they had to find a goal that would give them three points. An already relegated West Brom were determined to spoil Liverpool's party and refused to budge. Three minutes of injury time was added after 90 minutes and Liverpool were seeing their season crumble before their own eyes.
Football eh. 𝐁𝐞𝐚𝐮𝐭𝐢𝐟𝐮𝐥.

Experience 5 minutes 33 seconds of unbridled joy with every angle of @Alissonbecker's goal… pic.twitter.com/QlgWJQ9QcA

— Liverpool FC (@LFC) May 16, 2021
They earned a corner in the 93rd minute and goalkeeper Alisson was summoned to produce the spectacular. Trent Alexander Arnold made it to the left to take the set-piece. He swerved a perfect delivery right onto Alisson's head and the Brazilian glanced it towards the far post past Sam Johnstone. The Liverpool team exploded in joy and the bench was going crazy. No one was able to comprehend what just happened. Alisson was drowning in a pool of red shirts as they swarmed him. Liverpool won the games extraordinarily to be in the hunt for Champions League football. Just when you think you have seen it all Liverpool does something new to amaze you.
Honorable mentions: 4-2 win against Manchester United at Old-Trafford(Premier League), 2-1 win against Spurs at Anfield (Premier League)
WORST MOMENT OF THE SEASON
LIVERPOOL 0-2 EVERTON (PREMIER LEAGUE)
Even in the best of seasons losing a derby hurts. Let alone losing a derby at home in your worst run of form. Everton arrived at Anfield as Liverpool were on a three-game losing streak at home. The visitors had not won a league match at Anfield since 1999. They were hoping to heap more misery on their neighbors.
Everton win their first Merseyside Derby at Anfield since 1999 with a 2-0 victory over rivals Liverpool!🔥😱#beINPL #LIVEVE https://t.co/gBwEkCE7MO

— beIN SPORTS (@beINSPORTS_EN) February 21, 2021
Liverpool hoped for a turnaround as they thought a win in the derby would change their fortunes. Winter signing Ozan Kabak started at centre-back alongside makeshift centre-back Jordan Henderson. Richarlison scored in the third minute to take the game away from Liverpool as their forwards were struggling to finish even the meals on their plate. Jordan Henderson went off in the 30th minute injured as his season ended. They never came back into the game and Gylfi Sigurdsson scored a late penalty to win the game 2-0.
The defeat was Liverpool's fourth at home in a stretch. It was Everton's first league win at Anfield in 21 years. They were spiraling into a free-fall.
(dis)Honorable Mentions: Alisson's two errors in a 1-4 loss at Anfield to Manchester City, A disaster at Alfredo di Stefano in a 1-3 loss to Real Madrid in the quarter-final of the Champions League.
THE SEASON MVP
MOHAMED SALAH
The Egyptian winger is the only shining light in a failed Liverpool season this time. The forward who was in scintillating form since arriving in Liverpool four years ago continued it. He made his intentions clear with a hattrick on the opening day against Leeds United.
Season after season, sheer 𝐜𝐥𝐚𝐬𝐬 😍@MoSalah collects his @StanChart Player of the Season award… pic.twitter.com/8vNmsR7DeY

— Liverpool FC (@LFC) May 25, 2021
Salah was available for most of the games and was never out of form. If not for his goals Liverpool could've been in a worse position. He was in a scoring touch but even he missed few crucial chances that could've helped them win some games. his miss in the second leg of quarters against Madrid cost them a chance at the comeback.
Salah notched up 22 goals in the league and finished only one goal behind the golden boot winner Harry Kane. His tally stands at 31 in all the competitions as he proved himself as one of the best wingers in the world.
Honorable Mention: Diogo Jota, Nathaniel Phillips.
BIGGEST UNDERACHIEVER
SADIO MANE
The Senegalese international came into the season as one of the best players of the Premier League. However, performing at such a high standard since the last two seasons he broke down this season. He started the season with four goals in five games and went off the radar ever since.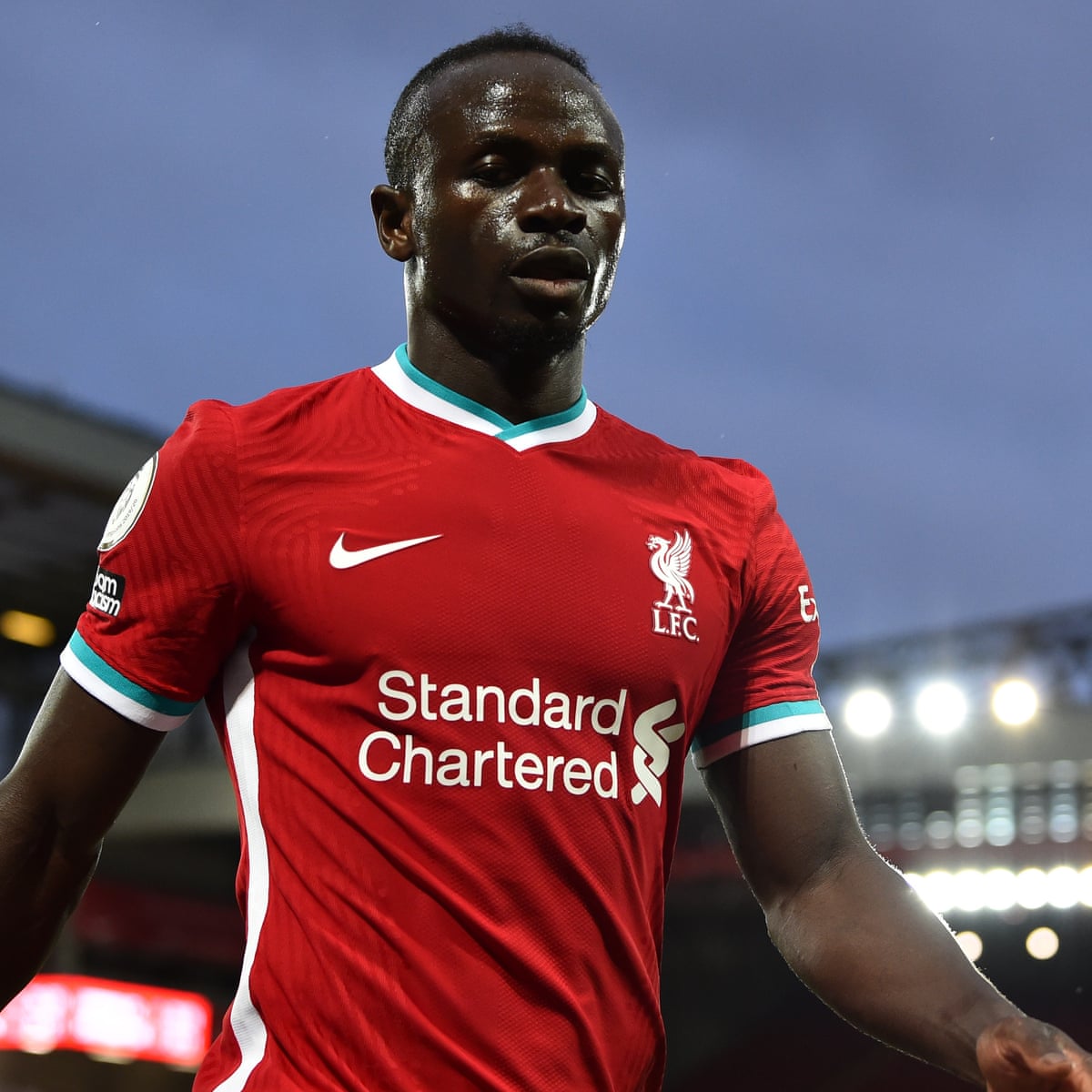 He suffered with Covid and was out of action for a short period. Ever since he came back he simply wasn't able to operate at the highest level. His blistering pace took a hit and he lost his dribbling ability. The lesser we talk about his finishing the better. He needed open goals at times to finish the chances. Mane finally turned up when they needed him the most. He scored a brace on the final matchday against Crystal Palace to seal a Champions League spot and a 3rd placed finish.
Honorable Mentions: Roberto Fimrino, Thiago Alcantara, Trent Alexander Arnold
FINAL GRADE: A