This season's Premier League has been a rollercoaster of emotions for Brendan Rodgers' Leicester City. The Foxes produced their finest football since the miraculous season, when they stormed to the Premier League title. Although they have had their fair share of setbacks as well this season. How did The Foxes fare? In our Leicester City Season Review, we'll find out!
SEASON SUMMARY
Despite suffering from a plethora of injuries, Leicester City were able to create amazing memories. Foxes kicked off their Premier League campaign with a bang and enjoyed a spectacular September, playing some of their greatest football since the 2015/16 season.
With a total of 12 goals in their first 3 league matches, which included an away 5-2 demolition job of Man City, there was more than enough justification for optimism at King Power Stadium, and it would continue until October as Rodgers' side won two memorable European games and a historic league victory against Arsenal on the road. 
In the Europa League though, Leicester didn't live up to the hype as a round of 32 tie against Slavia Prague proved a bridge too far.
Despite a horrific injury crisis, Leicester City were cruising through the Premier League, spending more time in the top four than any other team. Despite having a substantial lead at one point in the season, The Foxes were unable to secure a spot in the Champions League once again. A crushing defeat to Tottenham on the final day of the season robbed them of Champions League football for next season. 
Leicester City spent 242 days in the Top 4, the most over any club in league, and finish off in 5th place 🤯 pic.twitter.com/H7fZEbiwIo

— International Champions Cup (@IntChampionsCup) May 23, 2021
But It would be unfair to call Leicester's season a failure. And a Tielemans screamer proved exactly that as Leicester City won their first FA Cup, beating European Champions Chelsea 1-0. An underdog narrative that began a few years ago does not appear to have a conclusion.
Premier League- 5th place
Europa League- Round of 32
FA Cup- Winners
Carabao Cup- 3rd round
BEST MOMENT OF THE SEASON
LEICESTER CITY 1-0 CHELSEA ( FA CUP FINAL)
For a number of years, Leicester's struggle to capture the FA Cup had become a load on the club's shoulders. Prior to this season, no club had played as many finals without winning the cup as they did. But Brendan Rodgers is a genius, and he eventually broke Leicesters' jinx.
The journey began with easy victories past Stoke City and Brentford, followed by a last-minute triumph against Brighton in the fifth round.
In the quarter-finals, Leicester had their finest performance this season, overcoming a formidable Manchester United side 3-1. Southampton were later beaten 1-0 in the semifinals, setting up a showdown with Chelsea in the final.
It had to be an emotional experience to play in front of a screaming crowd at Wembley. Tielemans delivered a breath-taking goal in the 63rd minute after a weak clearance from the Chelsea defence went to the foot of Luke Thomas. He put the ball into the path of the Belgian, who raced forward before unleashing a 25-yard screamer into the top bin. And that was enough to crown Leicester City as FA Cup Champions.
WORST MOMENT OF THE SEASON 
LEICESTER CITY 2-4 TOTTENHAM HOTSPUR (EPL LAST MATCHDAY)
With an FA Cup right in their grasp and a Champions League berth only one win away, Leicester City fans couldn't have wished for a stronger showing from their players. But fate had other plans for The Foxes.  
Leicester City were defeated 4-2 at home by Tottenham Hotspur on the last day, and thus were eliminated from the Champions League contention once again. The Foxes led twice thanks to Jamie Vardy penalties, but a rare error by Kasper Schmeichel and a late brace from Gareth Bale saw them finish fifth, behind Chelsea and Liverpool. 
Leicester appeared to be in complete control, grabbing the lead after Vardy was taken down in the penalty box by Toby Alderweireld. Spurs equalised with Harry Kane, who may have scored his last goal for the club. The scenario was repeated in the second half when Davinson Sanchez grabbed Vardy, resulting in another penalty.
Spurs, on the other hand, produced a valiant comeback. Schmeichel inadvertently punched an equaliser into his own net, and as Leicester pushed for the victory, holes in the defense opened up, and Bale scored two late goals to close off the scoring. Because of Chelsea's loss to Aston Villa, Leicester would have qualified for the Champions League with a victory, but it was not meant to be for Brendan Rodgers' team.
THE SEASON MVP
YOURI TIELEMANS
Youri Tielemans did more than just win the FA Cup for Leicester this season; he was The Foxes' heart and brain, and he was remarkably adept at avoiding injuries, missing only two games in all competitions and seldom being substituted.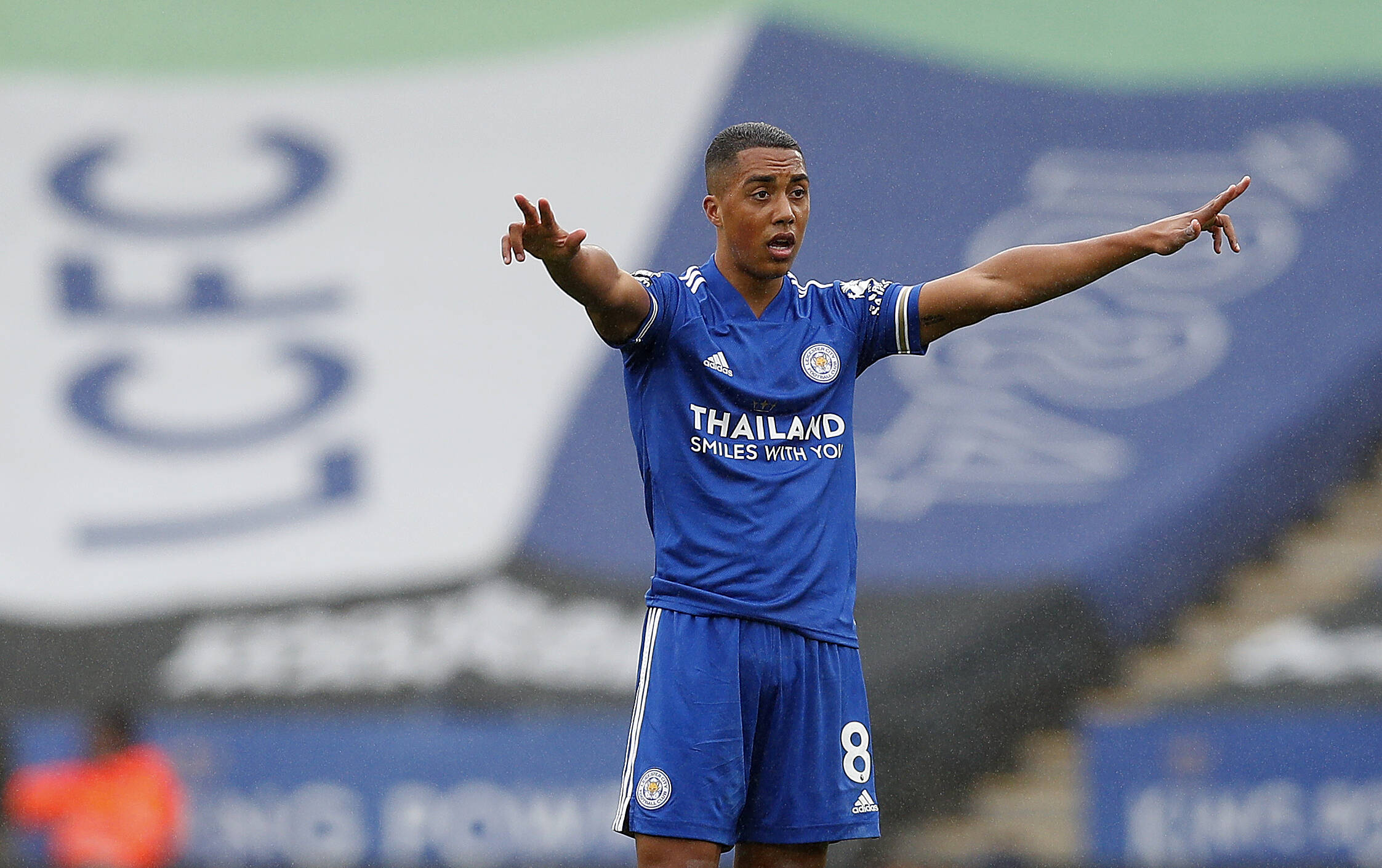 He saw everything, and all of the activity stemmed from his boots and brain for Leicester. He is not a playmaker, but rather a play-designer who studies the game, understands the tempo of the matches, and controls their rhythm. He understands when to be forceful and fierce, when to break lines to increase ball circulation, and when to be patient and engage opponents.
He did it everything, from critical goals to gorgeous line-breaking passes to never-ending defensive work rate to perfect set pieces, blooming into one of Europe's top midfielders. 
Honourable Mentions- James Maddison, Wilfred Ndidi, Jamie Vardy, Wesley Fofana, Harvey Barnes
BIGGEST UNDERACHIEVER
AYOZE PEREZ
Most veteran Foxes have contributed this term, but Ayoze Perez has been the poorest of a decent group.
Given that he cost £30 million last summer, the Spaniard failed to impress in the final third. In 36 games, he only managed two goals and one assist, with the most of them coming off the bench.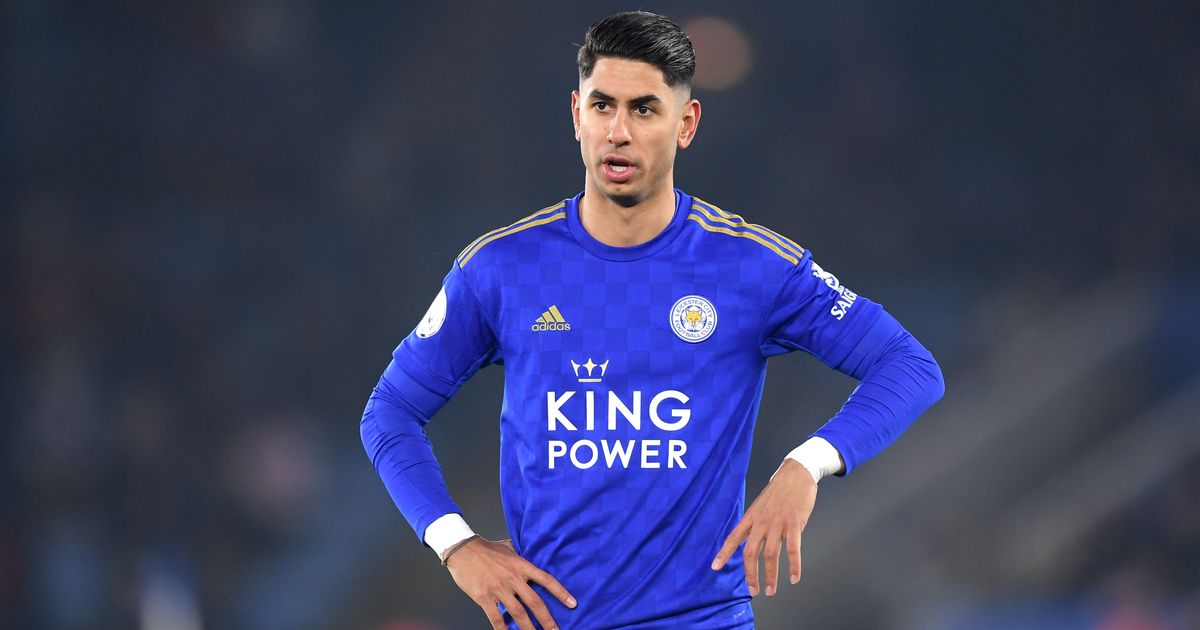 Next campaign will be crucial for Perez, who is now under immense pressure to showcase that he deserves a spot in one of England's greatest teams.
(dis)Honourable Mentions- Cengiz Under, Hamza Choudhury
It would be unfair to characterise Leicester's efforts as "bottle job." It's easy to forget how few people expected the Foxes to perform well at the beginning of this season, and how, despite suffering an inconceivable amount of injuries, the team worked diligently to give themselves and their supporters unforgettable memories to cherish for years to come.
Despite failing to qualify for Champions League football yet again, which they will intend to achieve next season, the 5-2 victory at the Etihad in September, as well as their FA Cup triumph against Chelsea will grow old in the memories of the fans.
FINAL GRADE: A-