The Bundesliga has welcomed many promising unknown talents in the last few seasons. From Kai Havertz to Jadon Sancho, youngsters are taking centre-stage in Germany. And now another rising baller Florian Wirtz has entered the scene.
Florian Richard Wirtz was born on the 3rd day of May 2003 to his mother, Karin Witz and father, Joachim Witz, in Pulheim, a city in Germany.
View this post on Instagram
Just when nobody expected a new youngster to emerge, it happened on May 18 2020. Peter Bosz boldly started the unknown Wirtz in a must-win game for Bayer Leverkusen away to Werder Bremen. It was the club's first match since the league's restart, ending in a 4-1 victory.
At just 17 years and 15 days old, Wirtz surpassed Kai Havertz as Leverkusen's youngest debutant. He also became the Bundesliga's third-youngest in history behind Nuri Sahin and Yann Aurel Bisseck.
Although now, a much-known commodity, not many fans and experts know about his off-the-pitch life. FootTheBall has got you covered in that regard, as the wonderkid continues his positive trajectory on the pitch.
1. Football runs in the Wirtz family
Wirtz was born in the Brauweiler district of Pulheim, North Rhine-Westphalia, and started playing football at the local side Grün-Weiß Brauweiler, where his father is serving as chairman. Wirtz's parents are his agents, and his sister Juliane is a German international and plays for Bayer Leverkusen as well.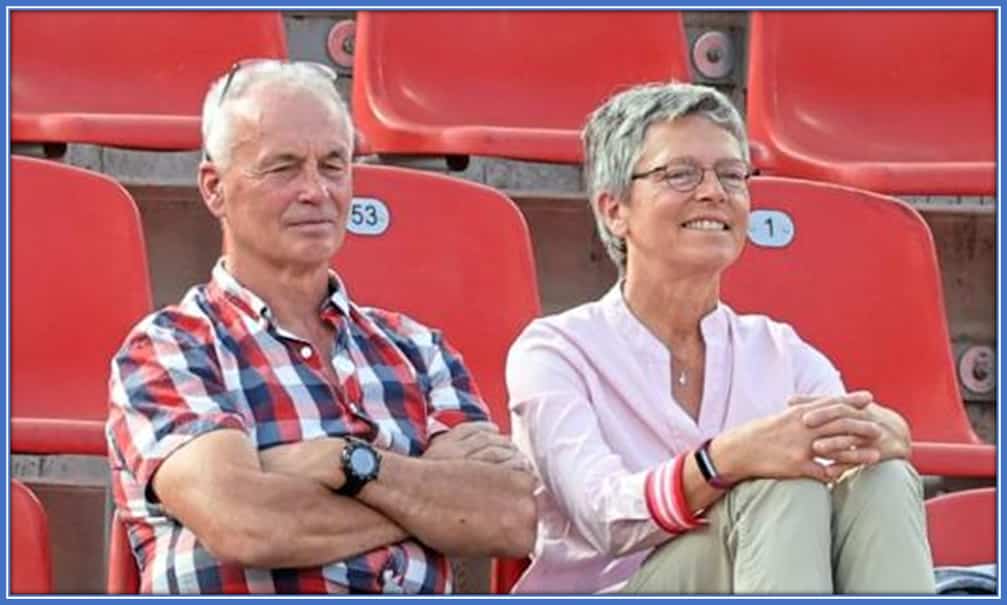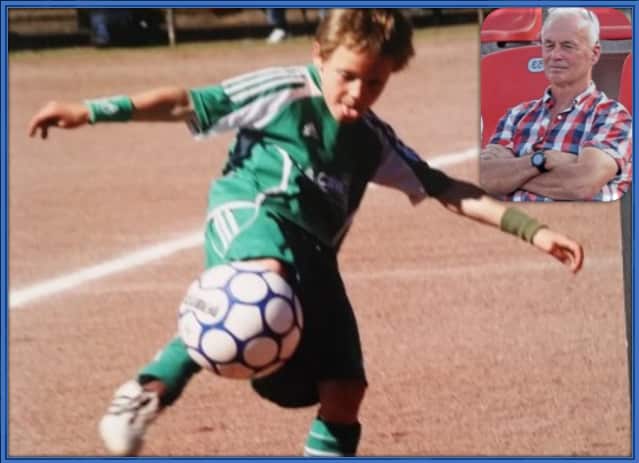 2. Leverkusen and Wirtz were meant to be
By late 2019, Florian Wirtz was among Germany's most coveted players. A loophole in his contract practically made him a free agent by the end of the summer and there were a lot of clubs sniffing around for the super-talent.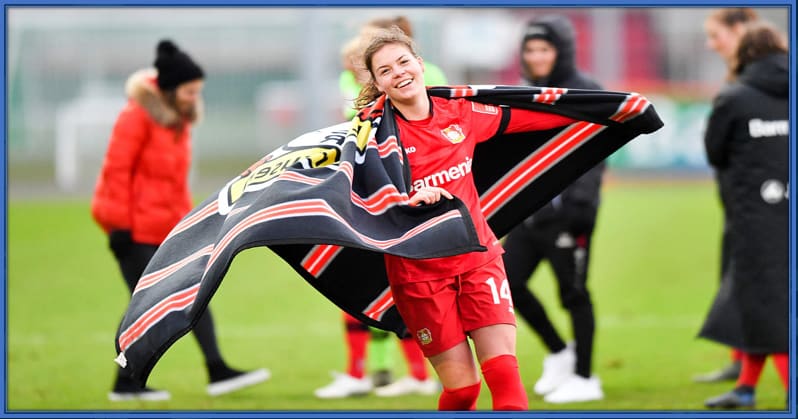 In the end, Florian heeded the advice of those around him and made the switch to Leverkusen which has paid dividends so far.
Having made tentative steps into the first team, upon the departure of Kai Havertz, the 17-year-old took on the number ten role from his predecessor and has made it his own.
3. Fritz Walter medal winner
Widely regarded as one of the most exciting young players in Germany, Wirtz was hailed as the brightest German prospect in the under-17 category last year when he was handed the gold Fritz Walter medal.
"It was definitely a nice feeling. I have really been looking forward to having it in my hands. Winning this medal was a long-term goal of mine. Getting this recognition means a lot to me," said Wirtz after being handed the medal.
4. Like brother like sister
Juliane Wirtz is Florian's elder sister. She is also a footballer who plays as a defender for Bayer 04 Leverkusen's women. Juliane also features for the Germany national team.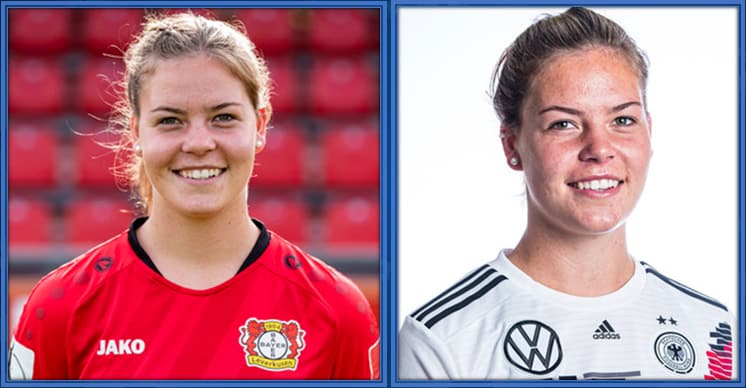 Florian was raised alongside his eldest sister Juliane – two years his senior. The siblings
spent their early years in Brauweiler, which is part of the German city of Pulheim. Generally, younger brothers always have a special place in their sibling's hearts.
This is the case of Florian and Juliane. As children, even until adulthood, being a younger brother sometimes gives him the right to annoy her, and for Juliane, the responsibility to tolerate him.
5. A school kid until recently
Until recently, Wirtz was still in school, studying for his Abitur (high school diploma/A-Levels). In fact, an exam made him miss a Europa League game against Slavia Prague last year, and the youngster had a teacher with him when he was with the senior national team in March.
View this post on Instagram
"I have to admit that it is exhausting managing both at the same time. I know that I have to approach my studies and football with the same amount of energy, even though football comes a bit more naturally to me.
But I realise that I don't have much time left in my studies and I cannot give up so close to the end," Wirtz said in an interview with the German Football Association.
6. Soft corner for Catalan giants
Wirtz has surely caught the eye of Europe's top sides with his performances, and should the highly-rated midfielder want to take the step to a bigger club in the future, he would apparently prefer a move to Barcelona.
"As a little boy, I always wanted to play for Barcelona. Nothing has changed in this regard, but until then I still have some time," Wirtz revealed in an interview with Sport Bild.
7. Net worth and Salary
One of the most viewed topics for football fans is the amount of money their favourite or prominent players earn. Although the star of today's article is a young player and has entered the football world not a long time ago.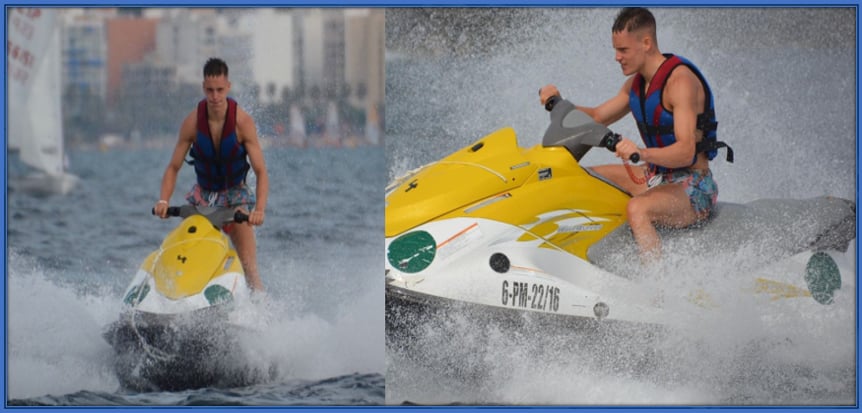 Florian Wirtz's net worth and salary are hot topics.
Based on the latest data in 2019 -2020, his net worth is between $1 million to $5 million, though it has been growing significantly. Unfortunately, no more fact is available around his salary in 2022.
8. Origins of the Wirtz family
In the German's household, everyone lives and breathes football. Put simply, the game
runs in their veins and it is a family affair for the Wirtz's. Both of Florian Wirtz's parents
are football agents who do more than just managing his career.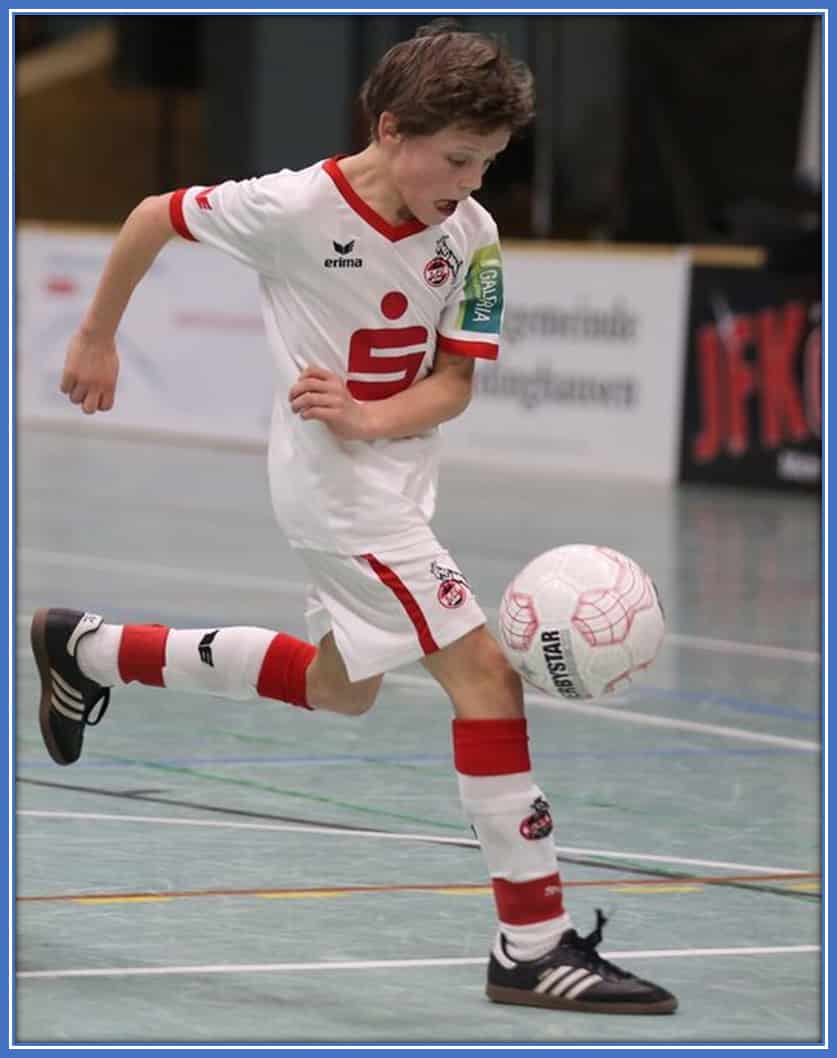 In fact, Florian Wirtz's Dad, Joachim, holds an additional role as the chairman of SV Grün-
Weiß Brauweiller. This is a local club in their hometown – where both of his children began their illustrious careers.
9. The Educational side
For Karin and Joachim Witz, having their kids go to school was a priority – as important
as picking up football careers. Florian Wirtz began his primary education in his hometown, Brauweiler.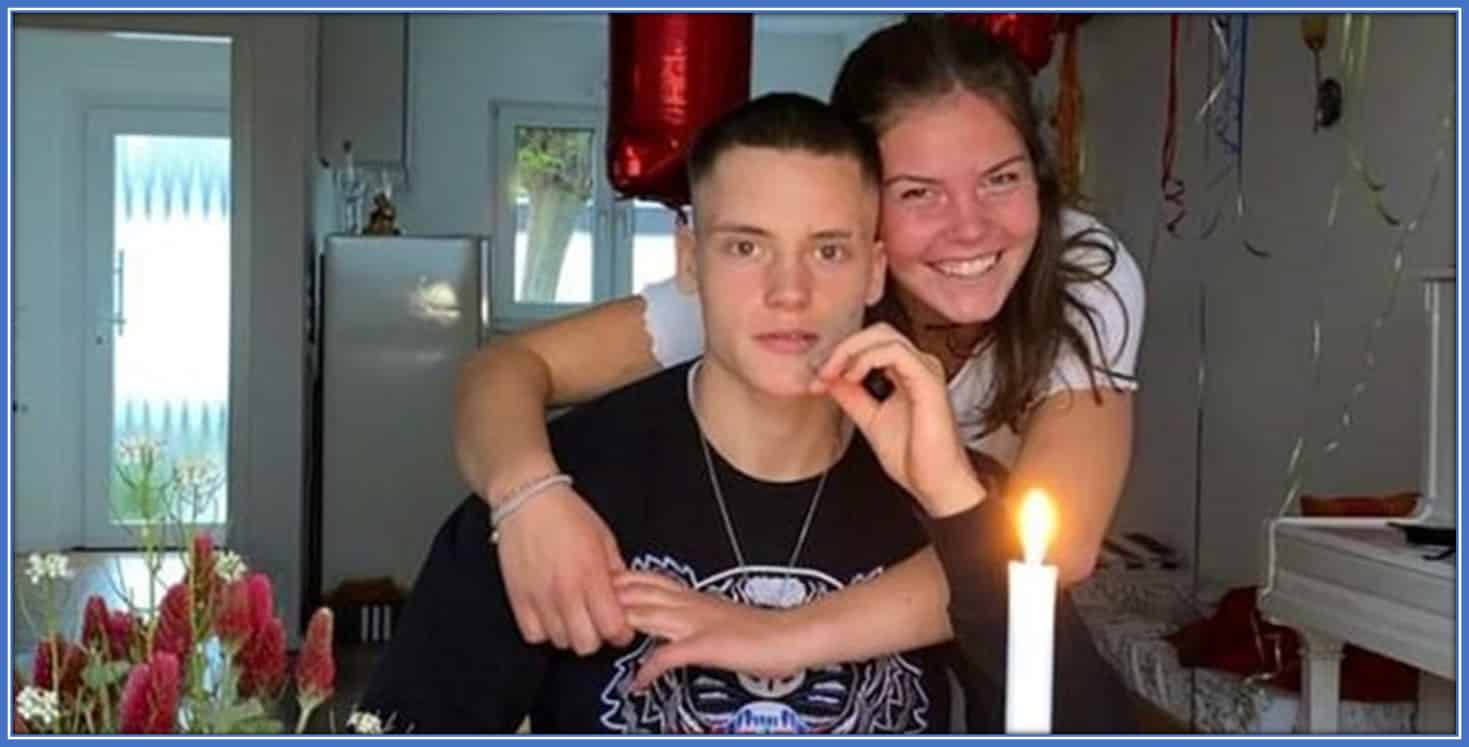 Even as he progressed in his career, the youngster held on to his studies.
Later on, his family moved from Brauweiler to Opladen, in the district of Leverkusen.
This was where he continued his higher education.
10. Serial record-breaker
After impressing for the under-17 team, Wirtz successfully graduated to senior football.
He began breaking records since his professional debut for Leverkusen on 18 May 2020.
First, Florian Wirtz overtook Kai Havertz as Leverkusen's youngest player to debut in the
league, at the age of 17 years and 15 days. A month later (6th of June 2020), Wirtz scored his first goal for Leverkusen in the 89th minute against Bayern Munich.
View this post on Instagram
That goal made Wirtz the youngest goalscorer in Bundesliga history. He achieved that at
the age of 17 years and 34 days. This record would later be surpassed by Youssoufa
Moukoko (aged 16 years and 28 days).
After another record, where he became the youngest player to reach a fifth league career goal before his 18th birthday, Joachim Low (former German coach), could not hold it anymore.
Wirtz received his first call up to Germany's senior team for the 2022 FIFA World Cup
qualifiers in March 2021.