The AFCON 2021 finalist, Egypt and Senegal met each other in Cairo for the first leg of World Cup play-offs. Liverpool teammates Mane and Salah went head to head again for the first time since the AFCON finals, when Mane's Senegal overcame Salah's Egypt. The victor over the two legs will go to the World Cup finals in Qatar.
Feb 6: Senegal vs Egypt Afcon final

March 23: Egypt vs Senegal #WCQ22

March 29: Senegal vs Egypt #WCQ22

Salah-Mane Trilogy pic.twitter.com/3GLoIKtj9U

— Saddick Adams (@SaddickAdams) February 3, 2022
Aliou Cisse made no changes to his final winning side as he put out the exact same line-up, whereas Carlos Quieroz made two changes to his line-up putting in Omer Gabba at right-back and M.El Shenawy in goal.
The match ended 1-0 with Egypt taking a slender lead into the 2nd leg against Senegal.
First leg: Egypt 1-0 Senegal
Second leg: Tuesday

Advantage Egypt 😤 pic.twitter.com/8eE4bL8XZw

— B/R Football (@brfootball) March 25, 2022
The match started at a frantic pace with the ball pinging off players as Egyptians looked eager to defeat Senegal. Let's take a look at the main talk points from the match.
An Early Own Goal!
Egypt went ahead early in the first half due to an own goal off of Saliou Ciss. Ciss was really unlucky as he could not get out of the way of a thunderous Salah strike that rebounded off the crossbar. 
Egypt have won the first leg of their World Cup Qualifying game against Senegal 1-0. Mohamed Salah's effort early on came off the crossbar and rebounded in off Saliou Ciss (OG). Salah's celebration was brimming with passion. pic.twitter.com/xQbVROdM6r

— DaveOCKOP (@DaveOCKOP) March 25, 2022
A beautiful aerial through ball from midfield found Salah making a diagonal run into space behind the Senegal defense.  
Egyptians went ahead in the 4th minute of the first half and held onto the slender lead despite not dominating the ball in the first half. But they looked deadly on the counter as Senegal constantly left space behind their backline..
A Queiroz Defensive Masterclass
Carlos Queiroz who made a name for himself under Alex Ferguson's tenure at Manchester United as a defensive genius proved the quality of his skill today. Despite surrendering the ball to Senegal,Egypt looked deadly on the counter. The coach who was hailed by Ferguson as the greatest defensive tactician he had ever worked with validated that though in this match.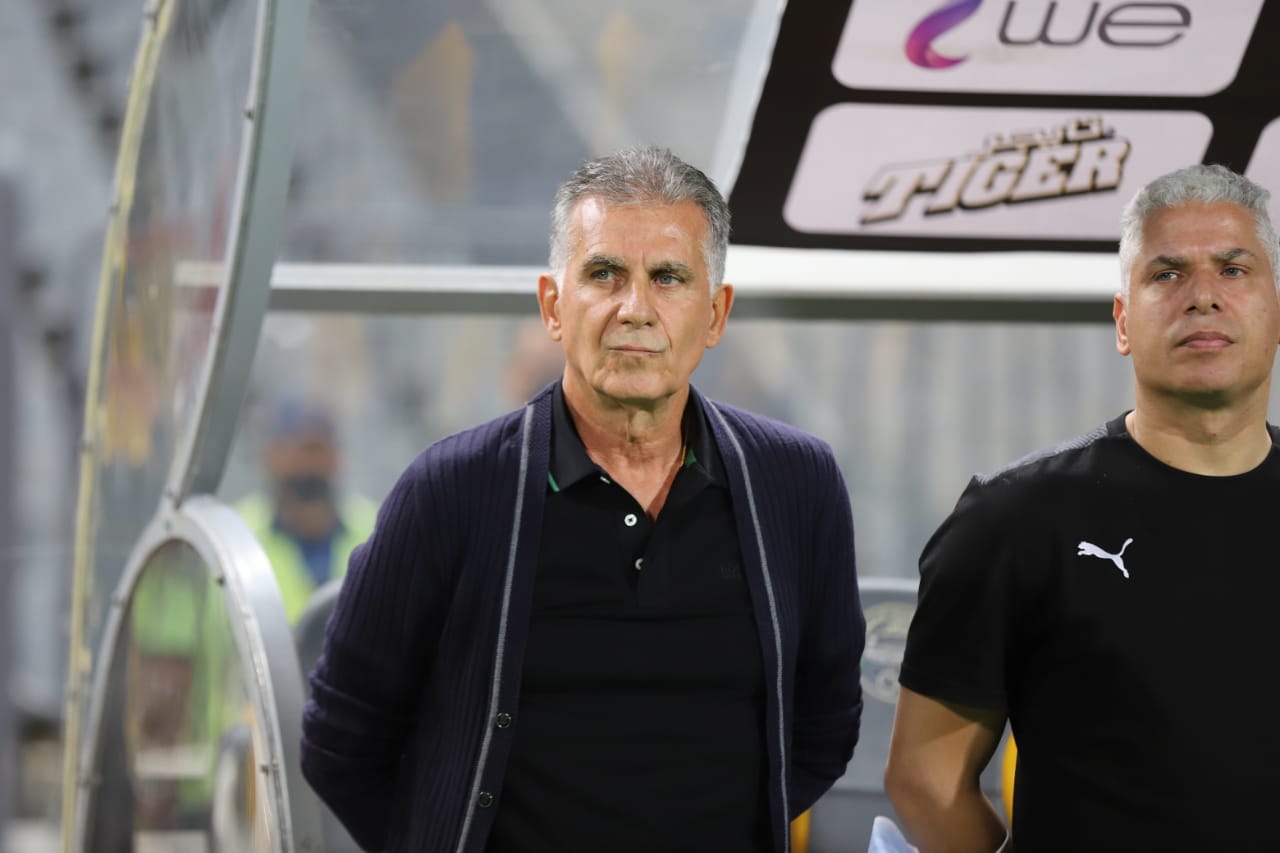 He set up his team in a way that was extremely compact and seems like his tactics paid off as they scored against Senegal after not being able to do so in the AFCON final. Him and his team looked vengeful on the pitch helping each other whenever needed. 
His tactics made sure Egypt scored and held on for the win.
African Champions not going to WC?
After it was confirmed the other day that Italy was not going to the World Cup, the European champions knocked out minnows North Macedonia. it will truly be a revelation if the AFCON champions miss out on the tournament as well!
Egypt and Senegal face off in the final round CAF World Cup Qualifiers.

Salah and Mane face off in a rematch of the AFCON final, who will go to Qatar? pic.twitter.com/6E0rvmo4ks

— NBC Sports Soccer (@NBCSportsSoccer) March 25, 2022
All of Senegal's fire power will be needed for the 2nd leg as a win in it has become the priority for Aliou Cisse's side. The 2nd leg is bound to be full of drama and emotions now! Look out for a fiest 2nd leg.