In the current times, having a manager cross five years at one club is an achievement. Teams are often impatient if the desired results are not achieved, and often look to start afresh.
That is why one manager sticking around for a considerable amount of time is a rarity. However, there have been in examples in the past where managers have lasted entire decades with one club! Yes, that is correct.
The managers with the most silverware have some of greatest tacticians ever. Learn all about them here!
Though the likes of these news are dwindling by the day, these pantheons stand tall at their respective clubs. FootTheBall presents the 10 managers to have had the longest spells at one club.
Sir Matt Busby, Manchester United – 24 years (1945-1969)
The legendary manager who built two amazing squads during his time. The 'Busby Babes' were unstoppable in the 1950s, winning three league titles in six years. However, disaster struck in the form of the Munich tragedy, when their flight crashed as they were returning home.
A total of 23 people died in the crash, including eight players. Busby survived by the skin of his teeth, but had severe doubts as to continuing his managerial role. Eventually, Busby stayed on and constructed yet another winning team from scratch.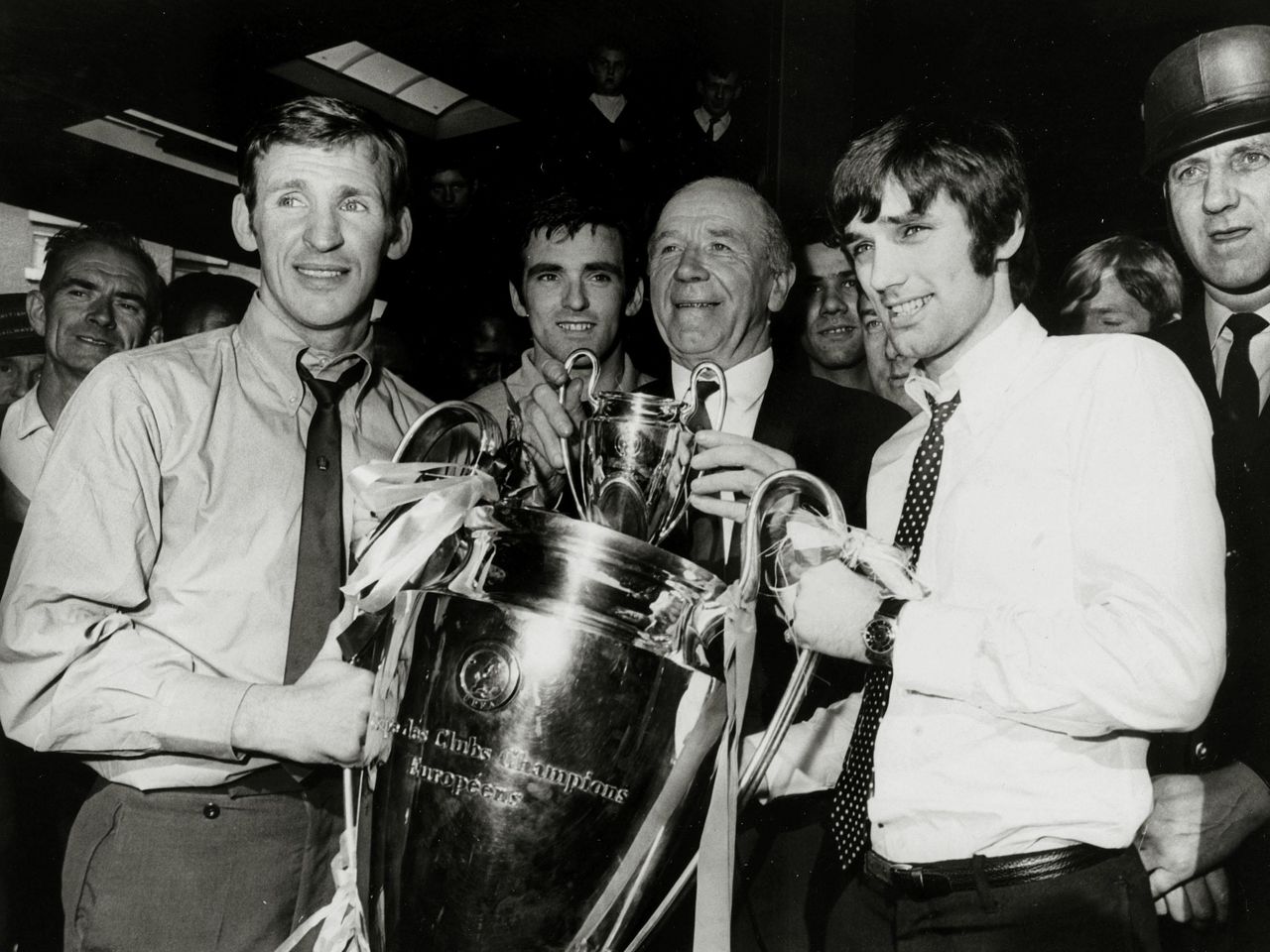 The second coming of Manchester United saw them win the FA Cup in 1963, before two league titles in 1965 and 1967. However, the crowning moment was the European Cup triumph in 1968, as United became the first English side to win the competition.
Dario Gradi, Crewe Alexandra – 26 years (1983-2007, 2009-2011)
One of the most eminent names in the lower rungs of English football. Gradi took over as manager when Crewe were regularly finish towards the bottom of the fourth-division. He solidified their status as a Football League team, by getting promoted in 1989, after 25 years.
This was just the start as Gradi and Crewe powered together to the Second Division in 1997. Though they continued to go and up in between Divisions, there was no doubt that Crewe were in a much better shape under him.
Many of these managers started very young. Here are the best young coaches in the world right now
Moreover, Gradi also helped launch the early careers of several future stars like David Platt, Neil Lennon, Robbie Savage, Danny Murphy, and others.
However, his legacy with the club has tarnished in the light of the sex-abuse scandal run by Barry Bennell. Gradi defended himself by saying he had no knowledge of the crimes, though his account is disputed.
Sir Alex Ferguson, Manchester United – 27 years (1986-2013)
The legendary Scottish manager is the oldest serving manager in Premier League history. Alex Ferguson was already a league and continental winner with Aberdeen when he joined United in 1986.
After a few lean years, the tide eventually turned as the Red Devils won the FA Cup in 1989. However, it was the start of the Premier League era that really underlined the duo's dominance. Ferguson promoted the 'Class of '92,' with every member going on to become a household name.
🎂 Happy 80th Birthday Sir Alex Ferguson!

🔴 26 years as @ManUtd boss:

🏟 1,500 Games
✅ 895 Wins
🏆 38 Trophies

🏴󠁧󠁢󠁥󠁮󠁧󠁿🏆13x Premier League
🏴󠁧󠁢󠁥󠁮󠁧󠁿🏆5x FA Cup
🏴󠁧󠁢󠁥󠁮󠁧󠁿🏆4x League Cup
🏴󠁧󠁢󠁥󠁮󠁧󠁿🏆10x Community Shield
🇪🇺🏆2x Champions League
🇪🇺🏆1x Super Cup
🌍🏆1x Club World Cup

🐐 The Best Ever. pic.twitter.com/OJLmiyQIkN

— SPORF (@Sporf) December 31, 2021
Ryan Giggs, David Beckham, Phil Neville, Gary Neville, and Nicky Butt all were integral members of the squad that kept on winning league titles. The treble arrived in 1999, and Ferguson would keep on winning trophies till the last.
Alex Ferguson has managed some of the best players. Here are the best 10 signings in club history
13 Premier League titles, five FA Cups, and two UEFA Champions Leagues cemented his legacy as one of the greatest of all-time.
Ignacio Quereda, Spain women – 27 years (1988-2015)
A name that only a few people would have heard of outside Spain. Quereda was appointed at a time when the women's game was as popular as it is today. Therefore, the longevity of his tenure was not questioned too much.
Quereda led Spain to two European Championships in 1997 and 2013. Additionally, he was also in charge of the women's U19 team from 2002. The U19s won the 2004 Euros, but Quereda's relationship with the senior players was deteriorating.
Several of them called for his sacking, though the noise was drowned by Spain qualifying for the FIFA Women's World Cup for the first time in 2015. However, poor performances saw an early exit, with the whole squad calling out Quereda. He was fired soon after.
Roly Howard, Marine FC – 33 years (1972-2005)
A Guinness World Records holder for his tenure with the Merseyside club. Howard managed 1,975 matches in these 33 years. Moreover, he also served as groundsman in his early days.
Howard led Marine to five Cheshire County league titles, 15 county and league cup wins, and the FA Trophy semis. He was also in charge as Marine FC made a third round FA Cup appearance.
Marine FC manager Roly Howard with 2 members of the summer soccer school 1988 pic.twitter.com/JHC3BXnsP5

— Angies Liverpool (@angiesliverpool) December 31, 2021
He remains a legend around the locality, and Marine FC have continued the progress without him. They recently had a mammoth fixture against Spurs in the FA third round once again.
Bill Struth, Rangers – 34 years (1920-1954)
The second-ever manager in the history of Rangers. Struth is a club and Scottish legend, who served as assistant manager under former boss William Wilton.
He has won a record 30 trophies, including 18 Scottish league titles and 10 Scottish Cups. A former runner, Struth went on to serve as a director and then vice-chairman with the club.
Jack Addenbrooke, Wolves – 37 years (1885-1922)
A former reserve player, who was also one of the founding members of the club. Addenbrooke was Wolves' first-ever paid secretary/manager.
He led the Midlands club to FA Cup victories in 1893 and 1908, with Wolves being runners-up in 1889. Addenbrooke died just months after leaving the club in June 1922.
George Ramsay, Aston Villa – 40 years (1886-1926)
The world's first-ever paid manager, Ramsay was a legend in those parts even before he was appointed. He joined Villa as a player in 1876, helping to revolutionize their passing game and establishing Villa as one of the finest sides.
Injuries forced him to retire in 1882, before Villa appointed him as their manager. Under Ramsay, the club would become the most successful side in England. They won six league titles and six FA Cups during his 40 years reign.
Ramsay's side played a great dribbling game, punctuated by short passes, and shooting prowess. Moreover, he also served as vice-president after leaving his managerial role.
Willie Maley, Celtic – 43 years (1897-1940)
The Bhoys' first-ever manager, Maley was also a former player who plied his trade for nine years. His managerial reign was even more successful as the Glasgow-side won 16 league championships and 14 Scottish Cups.
🗓️ On this day in 1868, Willie Maley was born.

30 major trophies in 43 years. 🏆#OTD 🍀 #CelticFC pic.twitter.com/jTlMsJTEQz

— Celtic Football Club (@CelticFC) April 25, 2021
That puts him on par with Bill Struth with 30 major trophies. However, Maley's final years were less than pleasant as the club was bottom of the table when he left.
Nevertheless, he remains a club legend and is said to have coined the famous motto, "It is not his creed nor his nationality which counts, it's the man himself."
Guy Roux, AJ Auxerre – 44 years (1961-2005)
The legendary French technician took Auxerre from the throes of amateur football to top-flight and European football. Roux was a pioneer in France, overseeing the development of several young players, including the likes of Eric Cantona, Laurent Blanc, and David Ginola.
Moreover, he was also successful when it came to winning trophies. A five-time winner of the Coupe de France, he also led Auxerre to Ligue 1 glory in 1995. Roux and the club won the UEFA Intertoto Cup in 1997, and he remains a titan in French football.