Italy has captured everyone's attention at Euro 2020 with their magnificent build slowly, kill swiftly positional play. And the man who has been manning the Italian control tower and orchestrating their aesthetically pleasing football is Manuel Locatelli.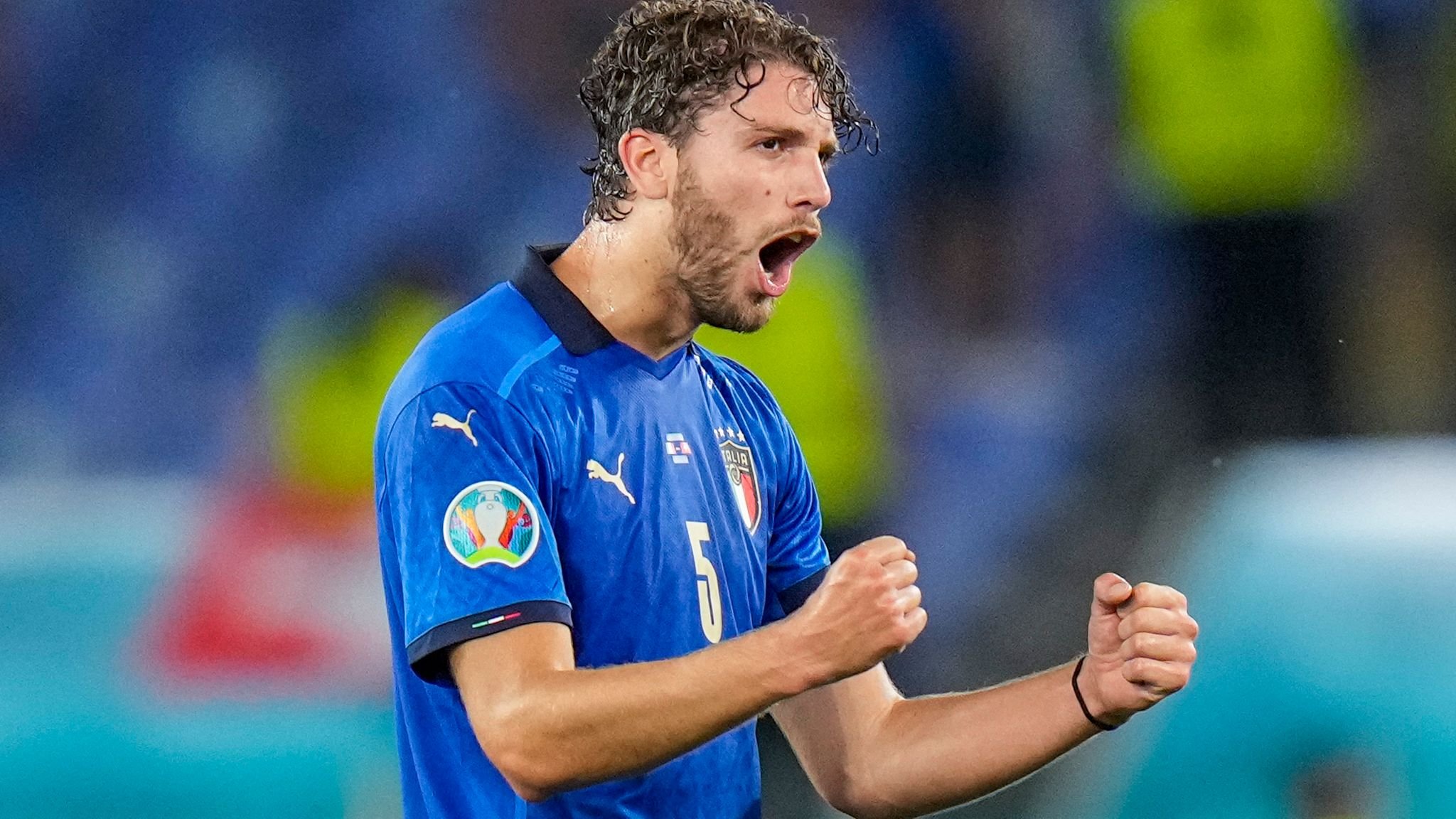 The Sassuolo player has been the buzz of the city, with many big clubs having set their sites on getting his signature this summer window. The 23-year-old had a breakthrough season with the Serie A club and under the mastery of Roberto De Zebri at Sassuolo, the player has blossomed into a midfield maestro, as indicated by his play out from the back under pressure, quick passes, and controlling the tempo. He boasts an exceptional passing range and spatial awareness as well, the traits which does wonders for teams with a brand of possession football. 
However, you already know all of this because the midfielder has wowed every football fan with his incredible displays for Italy in the Euro 2020 group stages. But how much do you really know about Locatelli? FootTheBall takes you through 10 facts about the Italian midfielder that you may not know about.  
1. NICKNAMED "THE NEW PIRLO"
Manuel Locatelli was likened to his idol, the Italian legend Andrea Pirlo, during his youth career in Milan, and hence is dubbed "the new Pirlo." As a midfielder, hearing your name in the same sentence with The Architect is a huge honour, and the 23-year-old has certainly lived up to the hype. 
The resemblance in play styles between Locatelli and Pirlo is remarkable. Locatelli wanders around the pitch mending and solving problems that might otherwise condemn the team, but he offers solutions in any zone as if it were simple. He gives meaning to each possession, combining short passes to organise his side, first touches, body feints, and the ball carries to break lines, imitating the Italian legend. 
With his recent performances for Italy, he truly evokes wonderful memories of Pirlo suiting up for the Azzurri. 
2. THE 'T' CELEBRATION
During Italy's 3-0 win over Switzerland in the Euro 2020 group stages, Locatelli put himself on the map, scoring a brace. He raced to the corner to celebrate after finding the back of the net and made a 'T' sign with his hands. Another one-of-a-kind celebration by a player drew the attention of those watching. But what is the celebration really about?
Interestingly this was not the first time he was seen doing this celebration as he has repeated these hand gestures after scoring for Sassuolo as well. Explaining his celebration, Locatelli said that the 'T' sign is for his wife Thessa as well as for his dog Teddy who is unfortunately no more. 
3. LOVE FOR ANIMALS
Locatelli lost his dog last December and was completely broken by it. On the unfortunate passing away of his dog, the Italian wrote a very touching message on Instagram, remembering Teddy and expressing his love for animals. 
Locatelli wrote: "Teddy, I can only say thank you. I thank you for teaching me what it means to love animals. You have been a fantastic dog and I and Thessa are lucky to have met you in our life. You will always be in my heart. Have a safe trip my puppy." 
Yeah, we all became teary-eyed when we read the heartfelt letter. Interestingly, his wife, Thessa, has a special love for animals as well, since she owns a horse yard and looks after all the horses on her own. 
4. MISTAKEN AS TOMAS LOCATELLI'S SON
Manuel Locatelli was a student of AC Milan's youth system and during his youth days, many people assumed that he was the son of the club's attacking midfielder, Tomas Locatelli.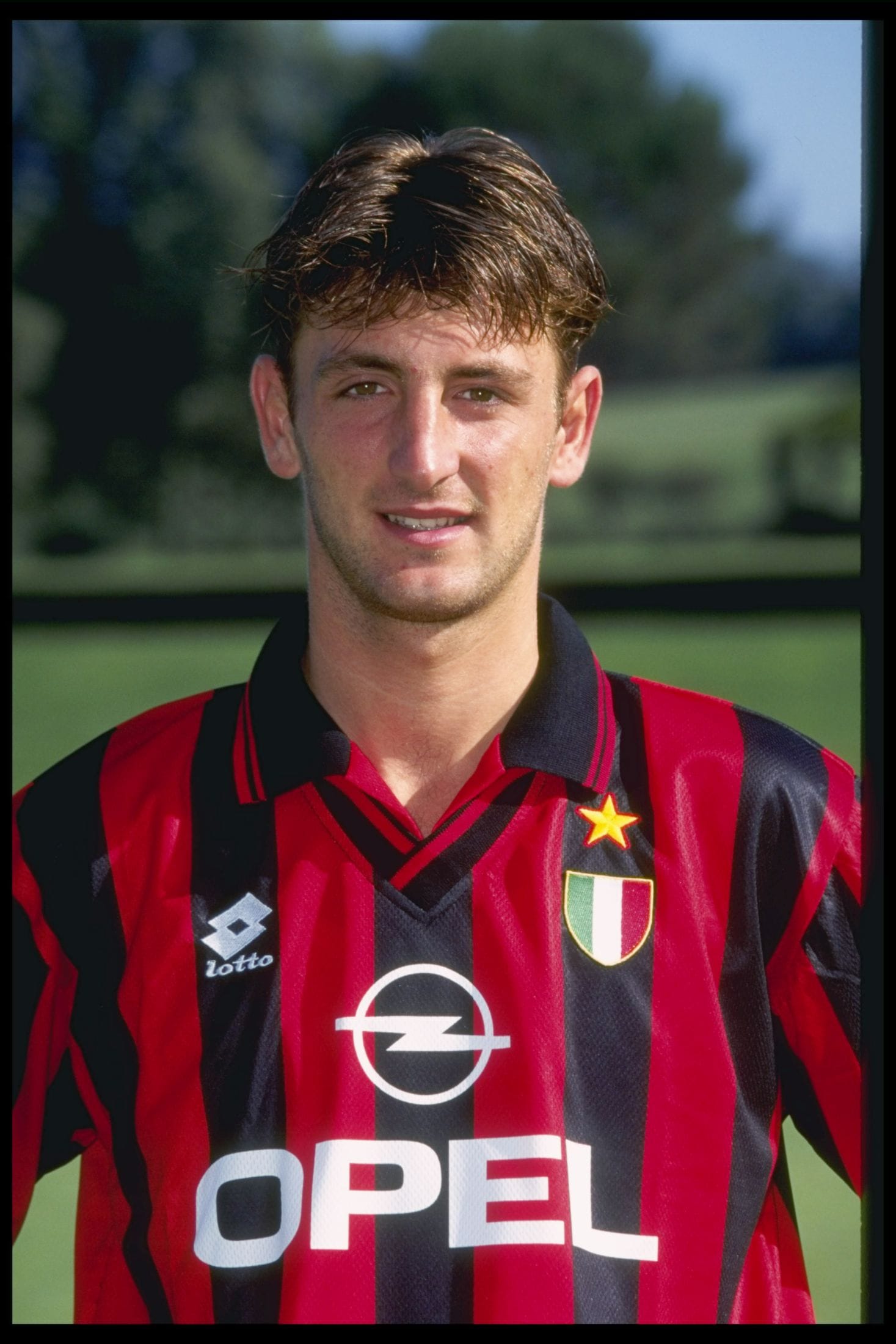 Not to blame those people; anyone might have been duped by their remarkable resemblance and of course, by the fact that they share the same family name. 
In an interview, Tomas Locatelli said that everyone asked him whether Manuel was his son and he jokingly responded saying that he wishes he was. 
5. BETRAYAL FROM AC MILAN
After spending almost half his life at AC Milan, Locatelli had to go through a chapter which he describes as a betrayal from the Rossoneri club.
He suffered back to back injuries in 2016 which kept him sidelined for months and was unfortunately largely left behind by the club. With the club in the midst of a technical crisis coupled with the pressure of performing, Manuel Locatelli was listed on the transfer market.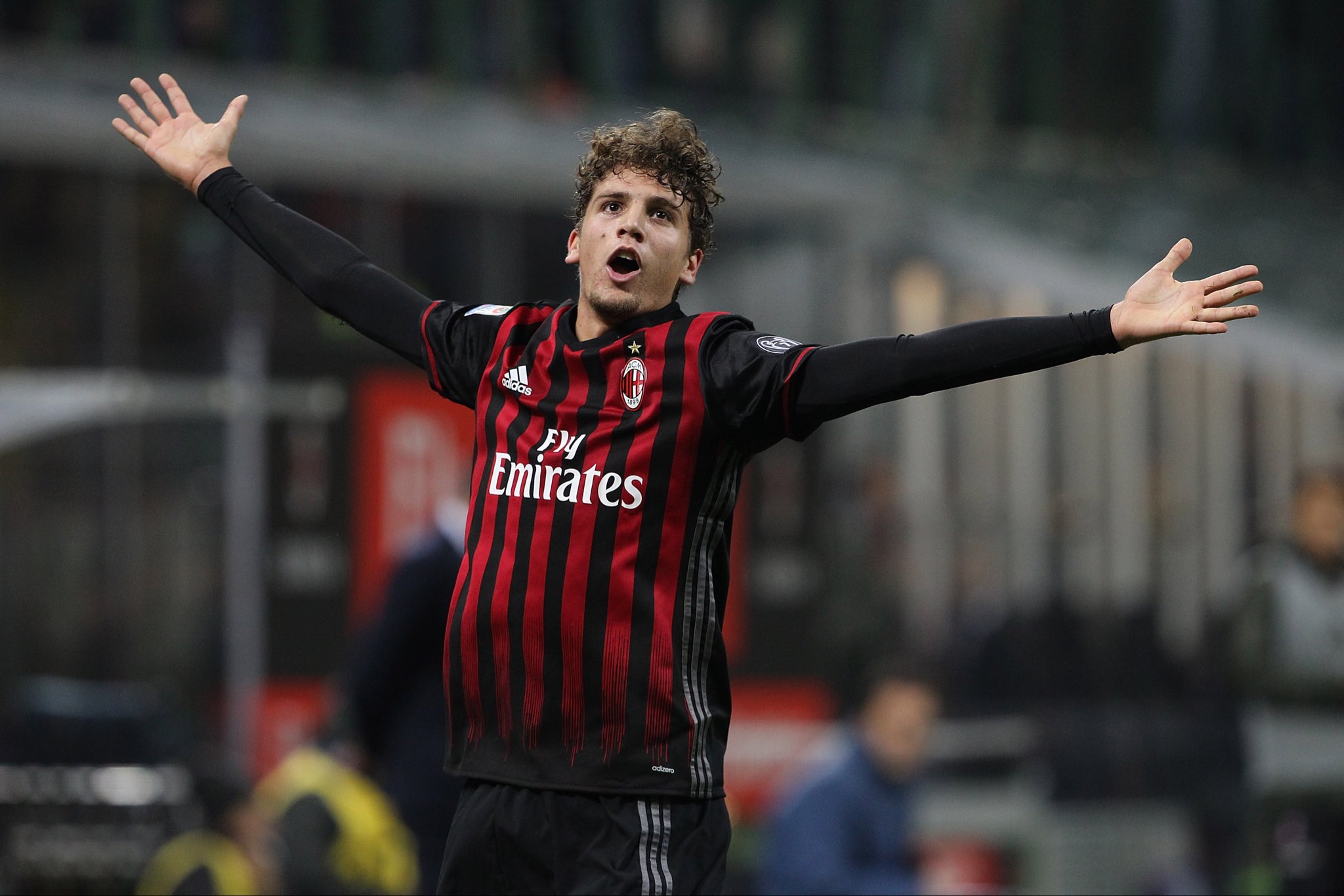 They chose to loan him to Sassuolo, which made the midfielder feel betrayed, and hence, he pushed for a permanent transfer the following season. Locatelli recently described his feelings following the betrayal in an interview, saying: "I don't know if it's right to say that they abandoned me"
"But I no longer felt they had confidence in me. I suffered and I cried. Milan had been my life for 10 years.".
However, it definitely was a  blessing in disguise for him as he has improved as a footballer in Sassuolo, as well as as a person.
6. HIS FATHER WAS HIS FIRST COACH
Manuel Locatelli's father, Emanuele Locatelli took it upon himself to introduce Manuel and his brother, Mattia to the beautiful game and be their first football coach.
He was a football coach at that time in a school in Pescate and took his boys under his supervision to lay the basic foundations of football for them.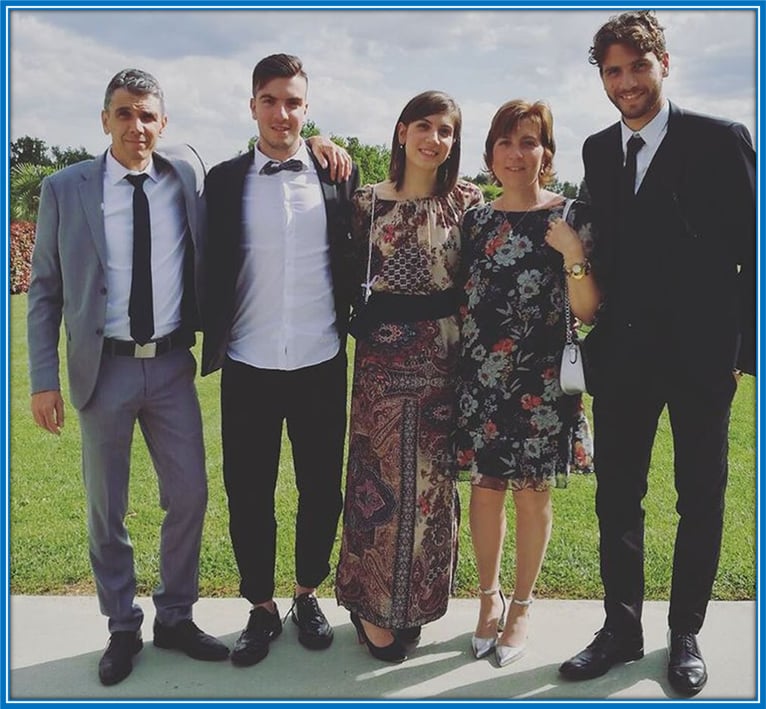 However, once Manuel was picked by the Olginatese, an Italian association football team based in Olginate, his father left coaching and became a banker. 
7. AFFECTION FOR AFRICA
Locatelli has always expressed his love and affection for Africa, and he had the opportunity to visit South Africa during an AC Milan tour. He took advantage of the chance to travel around the country and visited a school where he had a wonderful time with the children. 
He still treasures those memories and describes the time spent with the children as an unforgettable experience.
8. DETECTIVE LOCATELLI
Interestingly, Locatelli was a CSI fan as a youngster and aspired to be a private detective. But we, along with the rest of the football fans, are pleased he picked football instead.
Growing up, he was a huge fan of Peter S. Fischer's Murder, She Wrote TV series, which inspired him to be known as "Detective Locatelli" one day.  Although, we call him "Maestro Locatelli".
9. LOVE FOR SEASIDES AND BEACHES
Manuel Locatelli, like the rest of us, has favourite vacation destinations. The midfielder is drawn to places known for their beaches, gorgeous seasides, and aquatic beauty. The Instagram posts of his vacations say the same thing. 
For this reason, Locatelli ensures that these vacations are a sure thing for him and his wife whenever he gets time off from his football duties. 
10. NET WORTH AND LIFESTYLE
Manuel Locatelli's net worth is projected to be about $1 million as of June 2021. On June 6, 2019, he was valued at €12 million, but his market value has since allegedly tripled to €35 million. He earns a weekly salary of €20,000, or €1,040,000 per year, as of 2021. In terms of earnings, he is ranked sixth among Sassuolo's players.
Because of his massive earnings, the professional athlete has been able to maintain a moderate lifestyle. In Sassuolo, he lives in a luxurious apartment. He owns family property near Lecco, his hometown, where his family lives in harmony. The player drives cars such as the Fiat Panda, but his favourite preference is his Mercedes.