Ben Brereton is a name that has been trending ever since he played his first game for Chile against Argentina in Copa America 21. If you are scratching your head wondering what is so special about that, we are pretty sure you don't have the complete picture.
Here is why Ben Brereton has become an overnight sensation in the footballing world and 10 things you didn't know about him.
1) BORN ON A COLD NIGHT AT STOKE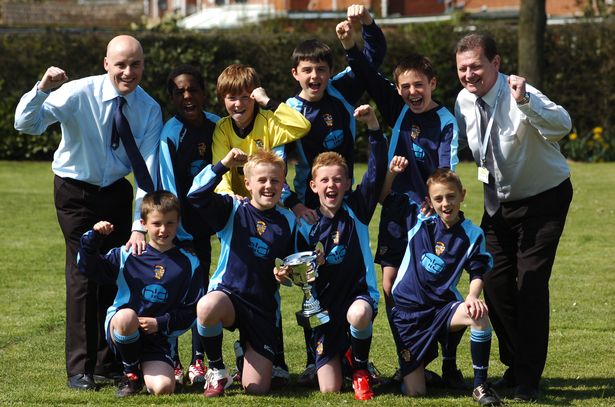 Ben Brereton is a born and bred English footballer who has been playing in the EFL Championship since 2017. The 22-year-old was born in Stoke-on-Trent at the heart of England.
He has played football from the youth leagues of England till its Sunday leagues in his early years. You are probably wondering what this young British lad is doing playing halfway across the world for Chile in Copa America.
2) CHILEAN ORIGINS
Turns out Ben Brereton's mother is from Chile who moved to the United Kingdom and settled with an English Policeman with whom she had Ben.
This is the reason Ben is technically half Chilean and is eligible to play for Chile. Who would have thought a player who has been playing in the lower divisions of England all his life would go and score a goal for Chile against Bolivia and become a national treasure for them in a couple of days.
3) ALL THANKS TO FOOTBALL MANAGER 21
Mark Hitchen is a researcher for the game Football Manager, and his job is to scout and updates players in the game. He heard in an interview Ben did for Blackburn Rovers that he was half Chilean because of his mother and Hitchen went on and updated the youngster in the game as he added his second Nationality as Chile.
¡INCREÍBLE!

– Mark Hitchen, scout para Football Manager, descubrió que Brereton podía jugar para Chile y lo añadió a la actualización del juego.
– 'Koke' lo encontró en el juego y creó el hasthag #BreretonALaRoja
– Hoy, Brereton es la estrella de Chile en la Copa América 🇨🇱⚽️ pic.twitter.com/re41noaTZI

— Fanbolero (@fanbolero) June 25, 2021
A Football Manager streamer based in Chile named 'Chileantoon' found Ben in the game and was surprised himself. A few streamers from Chile decided to start a Twitch campaign so as to spread their new finding and it worked.
4) OVERNIGHT SOCIAL MEDIA STAR
The streamers started their campaign on Twitch and on Twitter to make people aware of his quality and the impact he can have on their national team.
#BreretonALaRoja started spreading through Chile like wildfire, all newspapers and journalists started covering this story as well and then in 2021 it actually happened as Chile announced their squad for Copa America 2021.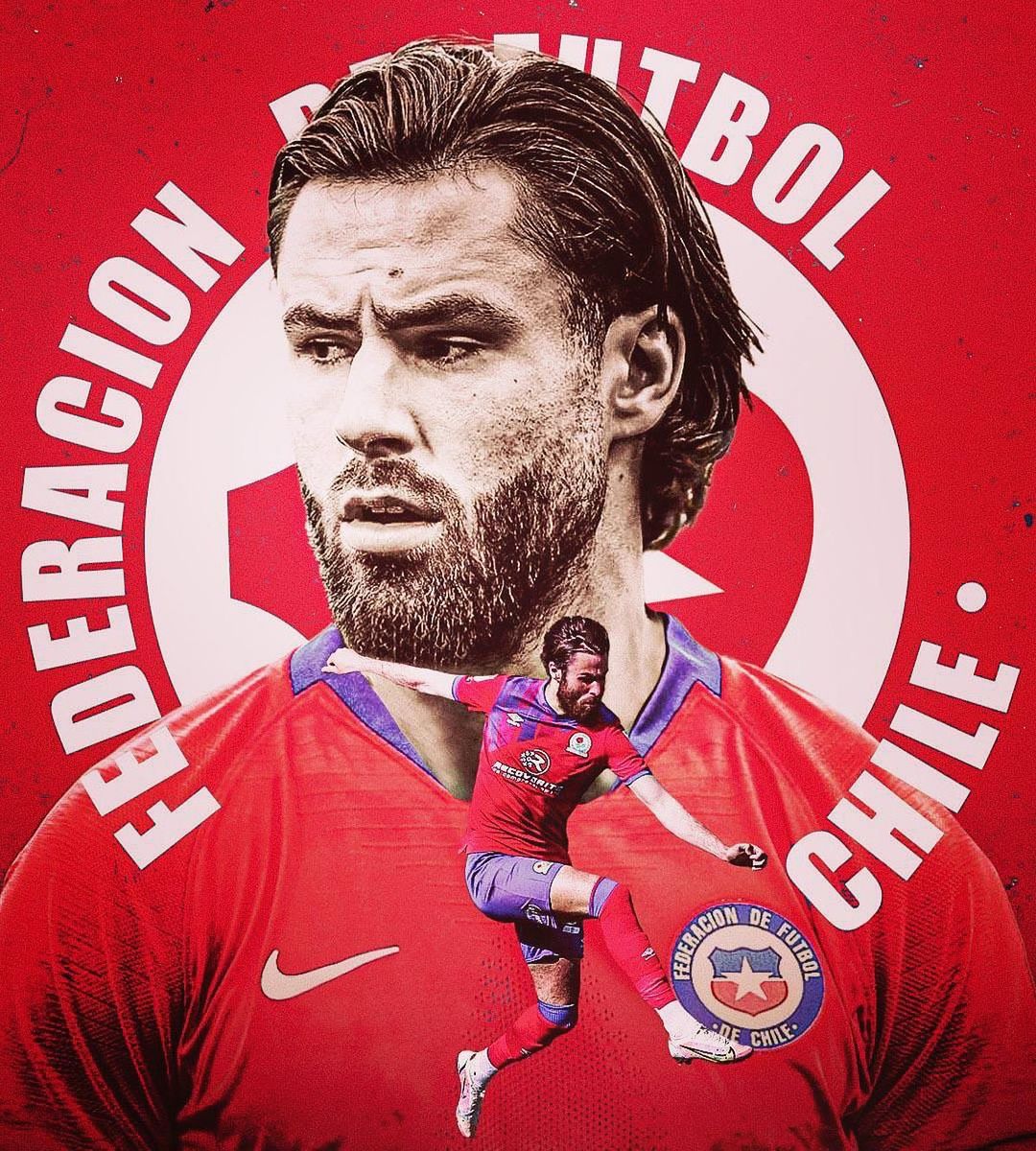 He started getting comments from Chile on his Instagram post asking hi, to come and play for Chile. He now has 765K followers on Instagram and has 31.9k followers on Twitter.
5) DOESN'T SPEAK SPANISH
Ben Bererton might be the only player who plays for a National team and doesn't even speak their language. Although he has relatives in Chile and has visited his mother's homeland when he was a kid, he cannot understand even a little bit of Spanish.
Brereton hablando español y escuchando Amar Azul. No pido más🤩 pic.twitter.com/lKUDF0iskn

— Cata Valverde (@catavalverdej) June 22, 2021
Chile's head coach, Martin Lasarte has said that it is really difficult for the youngster to be in the starting 11 and not be able to properly communicate with the team. Claudio Bravo, the Chilean goalkeeper who has been playing in England for a while, has taken the responsibility to help Ben settle in with his compadres.
Ben has also said that he is learning a few words of Spanish as he wants to quickly get along with his teammates and do well for Chile in the future.
6) HE HAS A CULT IN CHILE
An enthusiastic Chile fan, Sebastian Andres even jokingly started a religious cult called Breretonismo after Ben scored his first goal for Chile against Bolivia in Copa America 21.
⏱ 10.

🎶 Y DICE BEN BEN BEN
Y HACE BAM BAM BAM
Y LUEGO BUM BUM BUM
ES GOL DE BRERETON 🎶#VamosChile #VamosLaRoja
🇨🇱1-0🇧🇴 pic.twitter.com/ncpQcWL9j5

— Selección Chilena (@LaRoja) June 18, 2021
Chile's official Twitter account also tweeted a small chant in Spanish which translates to, "Ben says Ben Ben and it does bam bam bam and then boom boom boom it's Brereton goal". We are pretty sure it sounds better in Spanish.
7) FRIENDS WITH MASON MOUNT
What makes Ben's situation a whole lot amusing is that Brereton has actually played for England as well. In the summer of 2017, Ben joined England's under 19 squad and has even played for them in the Under 19 European Championship, which they won.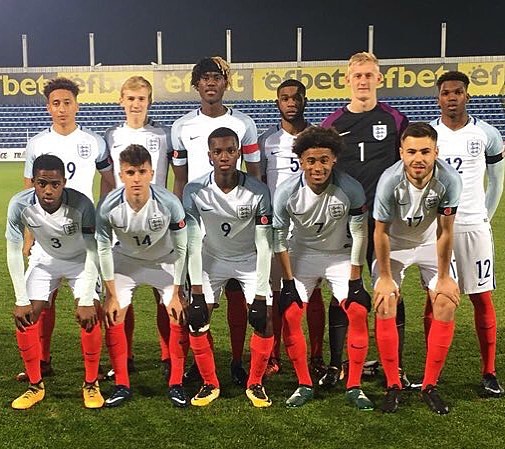 During his time in the squad, he played with the likes of Mason Mount, Reece James and Aaron Ramsdale with whom he is still in touch.
8) HIS HEART XOXO
Ben Brereton has been dating Kimberly Abbott since May 2018 and is in a serious relationship. Kimberly is an Instagram model who operates for a social media fashion network called 21 buttons.
Kimberly shows her full support for Ben Brereton when he is on the pitch through her Instagram. Even Ben constantly posts pictures and stories with her on his Instagram profile.
9) NO LUCK WITH ROVERS
Although Ben Brereton was a hot young talent when he started playing for Nottingham Forest in 2017, his form witnessed a significant dip when he joined the Blackburn Rovers in the 2018/19 season.
He couldn't make an impact for the first 2 seasons and was benched most of the time. Although in the 2020/21 season, there has been a real improvement in his performance as he has made 30 starts and has scored 7 goals in the Championship.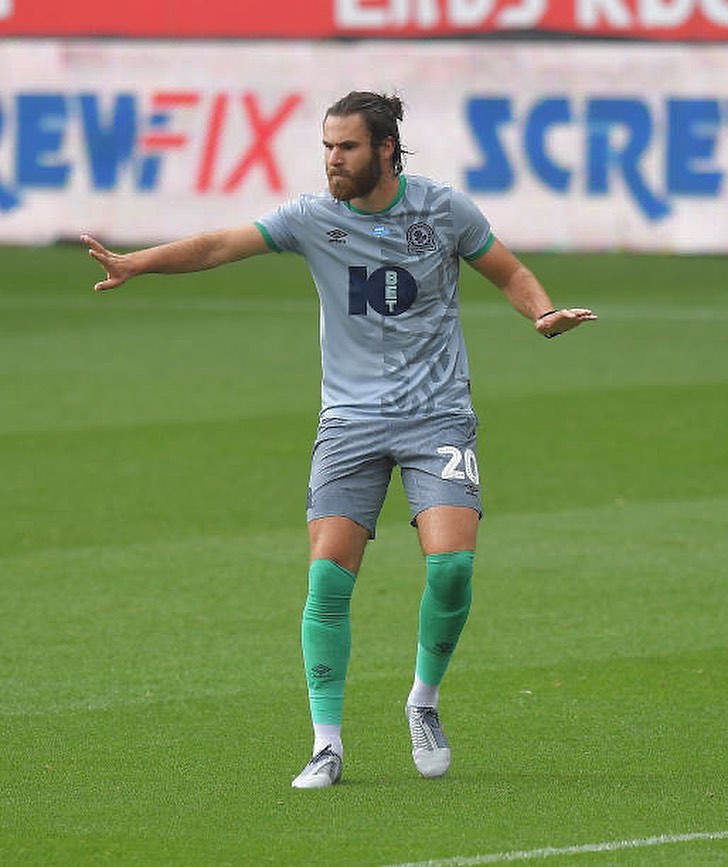 He has brought this momentum onto the Chile side and is doing really well for them in Copa America 21 as well.
10) HIS FAVOURITE PLAYERS GROWING UP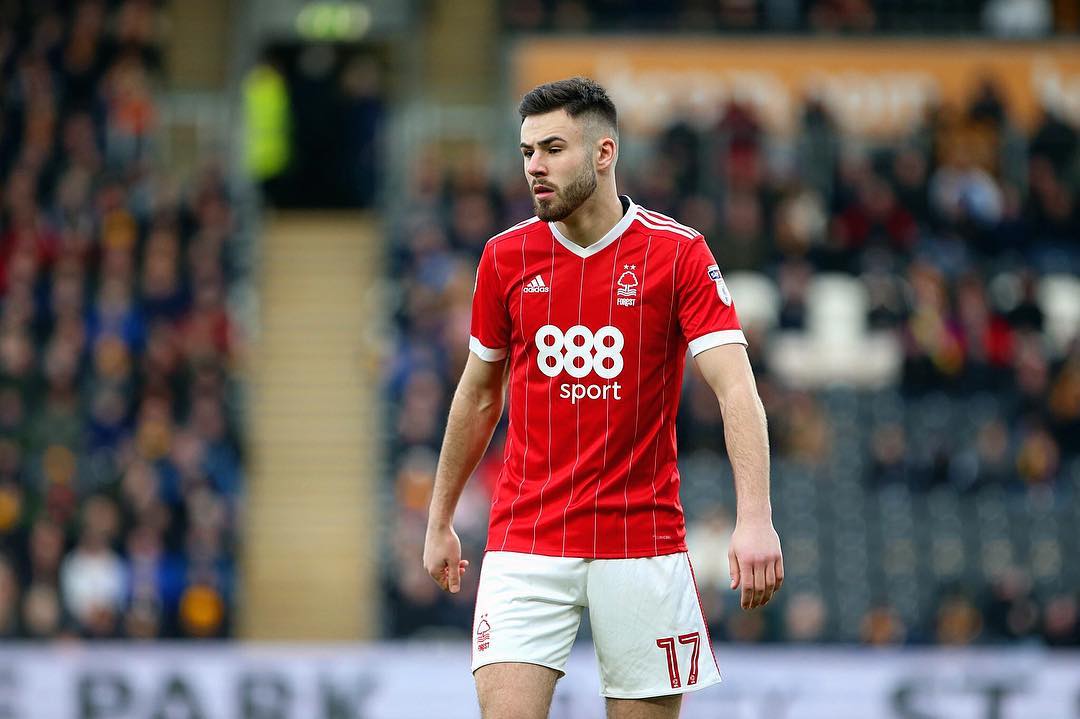 Born in Stoke, it is natural that he was a big Stoke City fan growing up and saw a lot of their games in their home stadium. He looks up to Ricardo Fuller and Mamady Sidibe who were the stars of Stoke City when he was a kid. He also loved to watch Wayne Rooney growing up, being a striker himself, he adored Ronney's goal-scoring abilities.