England are on the brink of history at the Euros. The Three Lions take on Italy in a mouthwatering finale to the Euro 2020. They have successfully carried the weight of a nation. Another successful showing at Wembley on Sunday would etch their names into history. One particular Raheem Sterling was their heartbeat at the tournament that drove them forward, facts and figures speak for him.
The support and energy from all the fans have been incredible both at Wembley and everyone watching at home. Bring on Sunday under the arches ❤️🏴󠁧󠁢󠁥󠁮󠁧󠁿 pic.twitter.com/KqhXHflaNa

— Raheem Sterling (@sterling7) July 8, 2021
The lively winger wasn't in form just before the Euros and was a doubtful starter. Gareth Southgate put his faith in the Manchester City winger. Sterling repaid his faith with crucial goals and assists throughout the tournament. He forced the own goal from Kjaer and won a penalty in the semis against Denmark to inspire a comeback victory.
Raheem Sterling is the man of the moment now and we present you with the top 10 facts you must know about him.
1) A JAMAICAN TALE
Though he is an English hero today, Sterling was born in the Jamaican capital of Kingston. His birth certificate states no father but it is learned that Robert Rashford was his original father. Sterling earned his last name from his mother's(Nadine Sterling) ex-partner Errol Sterling.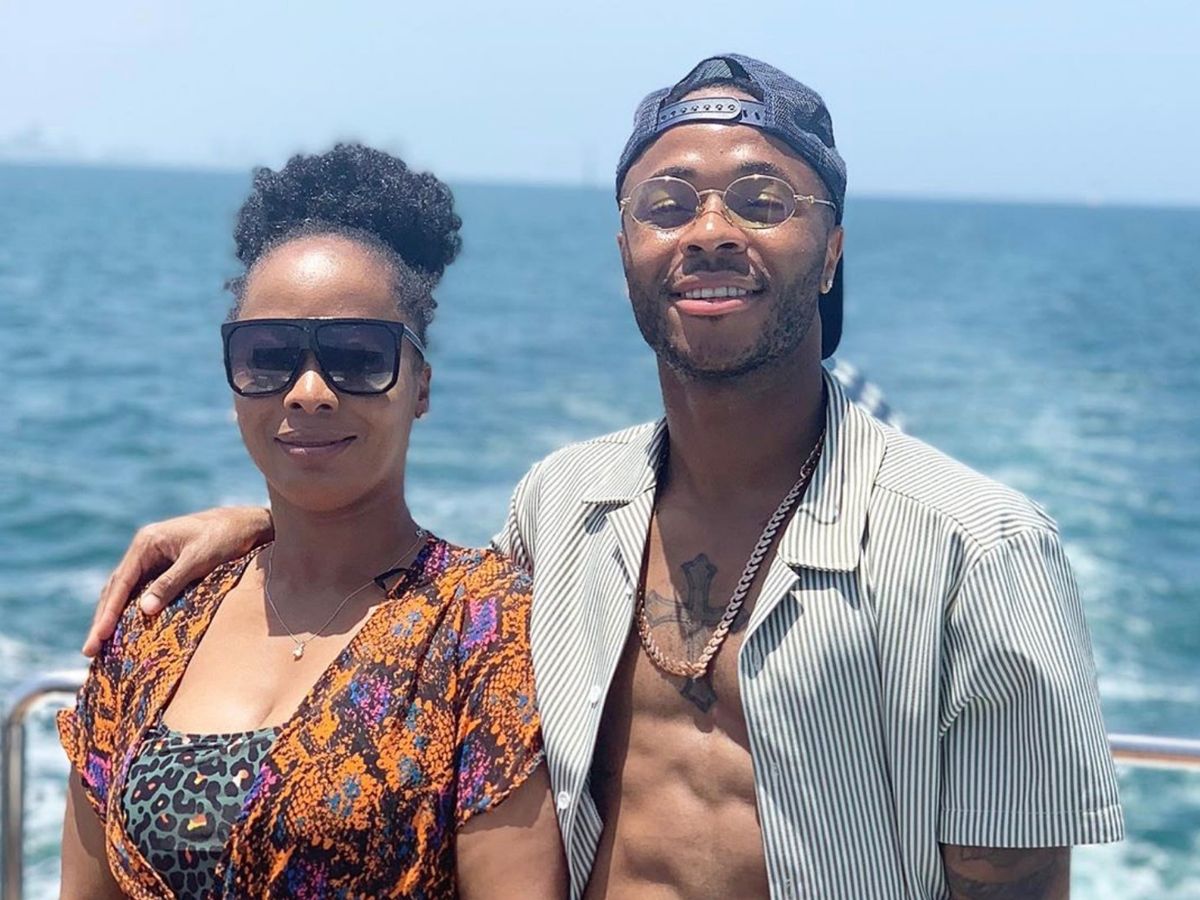 Sterling has three siblings, a brother, and two sisters. He has a strong bond with sisters Lakima and Kimberley Sterling. Sterling is also very close with his brother Kingston Sterling.
2) DIFFICULT CHILDHOOD
Born in a poor family in Jamaica, Sterling's family struggled to make both ends meet. Sterling grew up in a tough Maverley community overrun by Guns, Drugs, and Gang violence.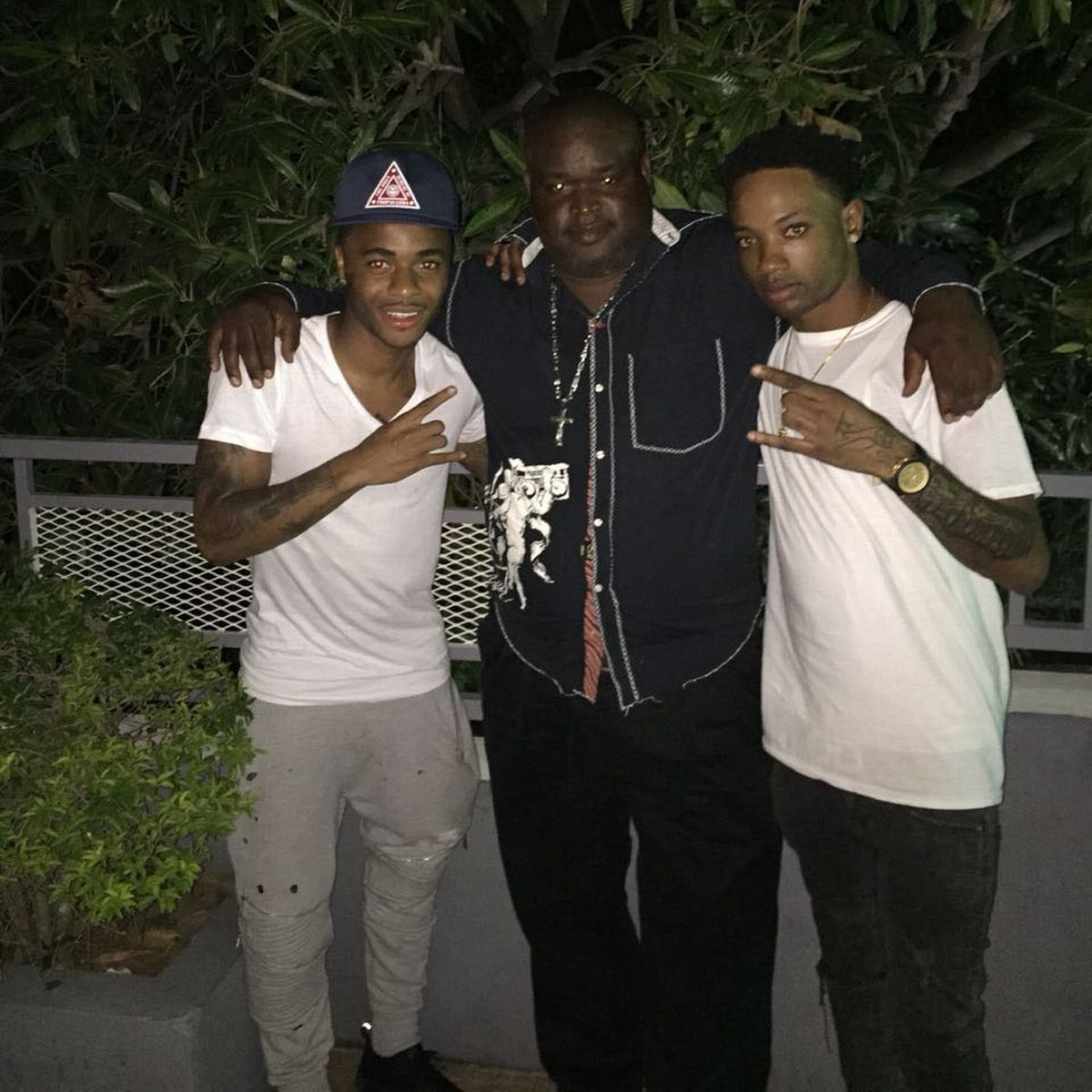 The harshest incident in his childhood was the murder of his own father. Sterling's father was gunned down in an ambush in his late 20s. Sterling was only two at that time and had little memory of the incident. But it had a deeper effect on him in his life
3) THE MOVE TO ENGLAND
Football was Sterling's only hope on the gang mafia torn Caribbean island. Every now and then clashes used to break out and disrupt peace. Sterling used to play football for hours till he heard gunfire which marked the beginning of a riot.
Never forget where it started #BoyfromBrent pic.twitter.com/3eftHHCWW5

— Raheem Sterling (@sterling7) June 13, 2021
These conditions didn't let the family thrive and Nadine decided to immigrate to England. In search of a better life, they settled in one of the toughest districts in London. They used to struggle for basic amenities. Once Sterling realized his potential in football, the rest as they say was history.
4) PRISON OR ENGLAND TEAM?
A tough childhood had its impact on Sterling. The youngster tried to fuel his rage onto the field and master the game. Despite possessing great talent on the pitch, he was not so great off it. Sterling regularly changed schools and it was advised that he should join a special school due to his behavioral problems.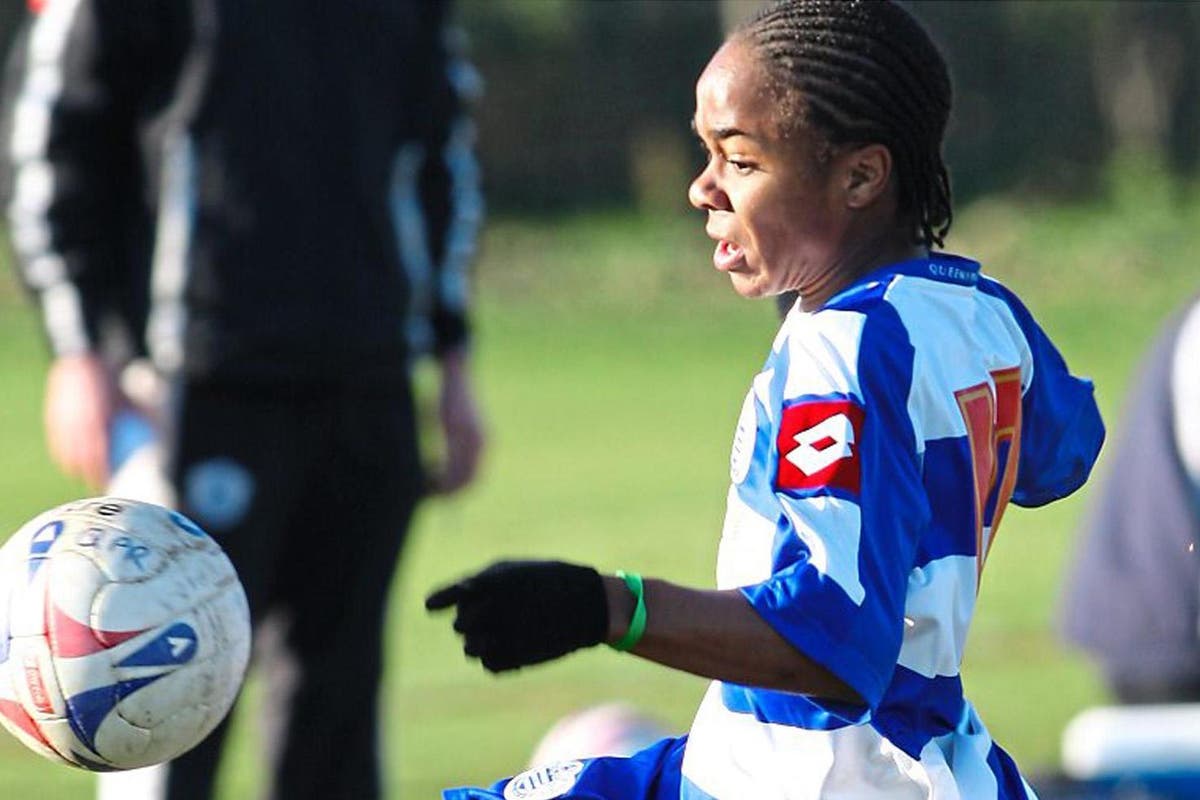 He joined Vernon House Special School at the age of 10. This decision changed his life as he met a mentor in Chris Beschi. Beschi once said to Sterling that he could play for England by the time he was 17 or end up in jail if he lived the same way. It was Beschi's tough love that changed Sterling as he took the sport seriously and finished his education on time.
5) THE LUCKY GOLDEN BOY
Sterling's natural pace, trickery on the ball made him an instant hit in club football. Queens Park Rangers sought his service but lost him soon to a top club in Liverpool. The winger exploded at Liverpool as he took the Premier League by storm after arriving as a sixteen-year-old.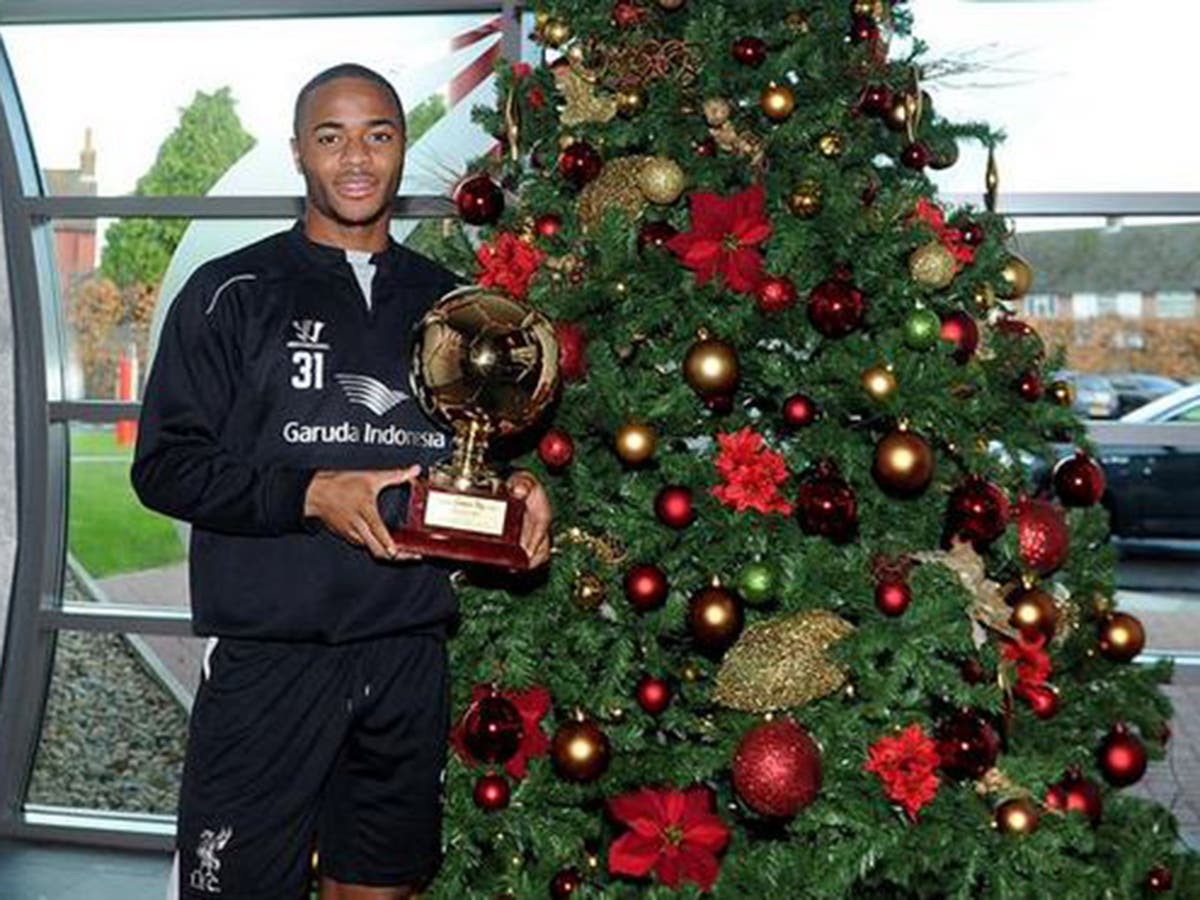 He was part of the youth setup at Liverpool initially. Sterling's immense talent means he could break into the first team much earlier than expected. Having made his senior debut for them in 2012, he was unstoppable. Sterling's impeccable form in the 2014 calendar year earned him a Golden Boy award. Sterling joins a shortlist of players to enjoy incredible success after winning the Golden Boy award. Hence he broke the Golden Boy curse.
6) THE UGLY MOVE
Though he succeeded at Anfield on a personal level, Sterling felt the need to leave Anfield to win top honors. Thus he decided against signing a contract extension on Merseyside. He let his contract run down and went to war with his club. Things turned ugly as he attended an unsanctioned interview.
This Is Our City pic.twitter.com/VtEBZzeuip

— Raheem Sterling (@sterling7) July 16, 2020
Sterling also snubbed their pre-season tour in 2015 and made his intentions pretty clear. Manchester City took advantage of this situation and swooped in for him. A large majority of Liverpool fans turned on Sterling for his move to City. They believed that the move was for financial reasons only and unfairly put the youngster under immense pressure.
7) LOVE FOR CARS
Raheem Sterling signed a bumper contract at Manchester City upon his arrival. He got only better under the master tactician Pep Guardiola at the Etihad stadium. As a result, Sterling signed an improved contract that made him one of the league's highest-earning members in 2018. Sterling who had a difficult childhood had gained financial freedom finally.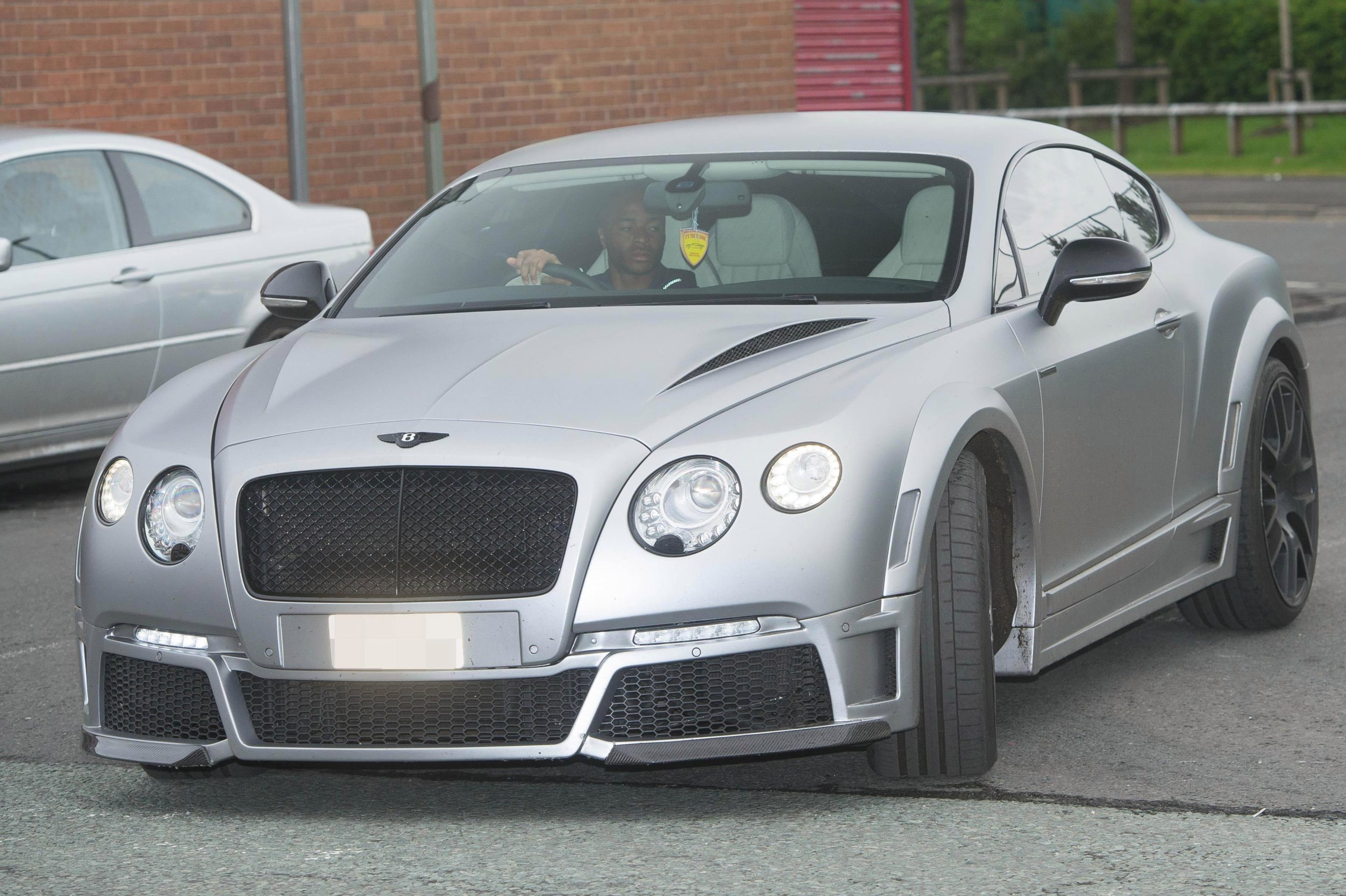 He has showcased his love for cars since then. He boasts a supreme collection of luxury cars. Sterling can be seen driving around the city of Manchester in a variety of hot wheels. His collection ranges from the most expensive £500k Bentley to a £12k smart car. Sterling's collection includes various cars of Mercedes Benz, Audi, Range Rover.
8) FAMILY LIFE
Raheem Sterling is living together with his fiancée Paige Millon. The couple has two children in Thiago and Thai Sterling to show their love. The lovers have not been united with the wedlock yet. They had plans to get married, but they were quashed by the pandemic.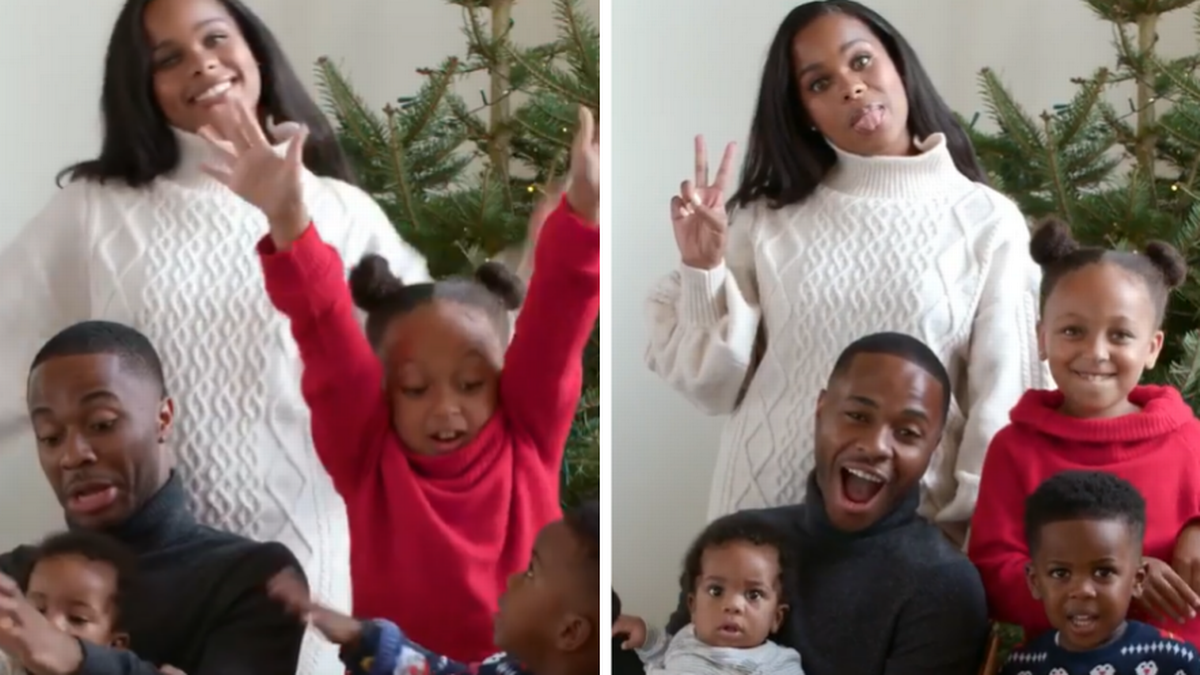 Raheem Sterling also has a daughter Melody Rose with his ex-partner Melisa Clark. It was Sterling's first serious partnership and he became a father just at the age of 18 years. They split shortly after Melody was born.
9) THE BODYGUARD
Sterling has a unique bodyguard for his family. There was a series of unfortunate attacks on professional footballers a couple of years ago. Even sterling himself was attacked by an assailant and was racially abused. This motivated Sterling to bring a new bodyguard who could protect his family.
Raheem Sterling hanging out with his dog #ENG pic.twitter.com/axCAyXnH64

— Footballers with animals (@ftbllrswanimals) June 29, 2021
Sterling hence bought a Rottweiler named Okan for a whopping £15,000. Rottweilers are tough army-trained dogs that protect a person ably. Sterling fell in love with Okan immediately and it became his favorite pet.
10) ADDICTED TO TATTOOS
Sterling is known for his love for tattoos. It goes a bit too far sometimes and he admitted that it turned into an addiction for him. Sterling has ink all over his body and regrets he could change a few of them as he said that his mother despises some of his bodywork. Many tattoos on his body remind him of his difficult upbringing in Jamaica.
Of course, this addiction brought trouble for Sterling. When he sported an assault rifle on his right leg before a match it became controversial. Anti Gun groups were fuming against Sterling for encouraging gun culture. The English forward said it has a deeper meaning as it reminds him of his father being shot dead. The tattoo served as a reminder of the event and also the way for him shooting with his right foot.