Ederson is expected to be offered a new three-year contract extension following a string of exceptional performances last season, which saw him retain the Premier League Golden Glove after recording 19 clean sheets in the league. His current contract isn't due to expire until the summer of 2025 but City wants to extend it for another three years, which will keep the Brazilian shot-stopper tied to the club till 2028.
Ederson in line for a new three-year deal. He last signed a new contract at the end of his first season, that made it a seven-year deal until 2025. Could now sign until 2028, which would be 11 years at City. Club on a bit of a renewal spree this summer. https://t.co/J9u9Y2WYAp

— Sam Lee (@SamLee) July 28, 2021
Regardless of the fact that his existing deal with the Citizens expires in four years, the club is willing to extend the Brazilians' contract in acknowledgement of his solid displays that have built the groundwork for the team's prosperity under Pep Guardiola.
Ederson is without a doubt one of the finest shot-stoppers in the world, and when it is time for the Brazilian to hang his boots, he'll be one of the best to ever don the Sky Blue outfit. But that day appears to be a long way off, and since we've begun talking about Manchester City's best, we can't leave you hanging.
In that case, here are the top 10 players to ever grace the football pitch for Manchester City.
1. SERGIO AGUERO
If there is one player every fan will expect to make this list, it's Sergio Aguero. We can't talk about the decade-long domination of The Citizens without mentioning the Argentine striker and it's understandable. 
Agueroooooo's goal against QPR to give Man City a last-minute 2012 Premier League title is the most representative one of the Argentinians. A stone-cold killer, he will retire scoring goals. Instinctive headers, volleys, long-range rockets, slaloms, tap-ins, with his left foot, right foot, he has it all. 
He can find the net from apparently impossible angles, think faster than everyone else, and create goals seemingly out of nowhere. No wonder why Pep Guardiola was in tears as City paid tribute to their number 10 after he had scored the final two of his 184 Premier League goals.
A Manchester City legend, he will carry on scoring wherever he goes — the next place being Barcelona.
2. DAVID SILVA
David Silva, the magician, the orchestrator, is another player who played a key part in City's dominating decade. There have been few, or no, more intelligent players than him. He was the essence of the City's system. 
David Silva went on to exemplify the 'take the ball, pass the ball' mentality, of which he was both the architect and the heartbeat at City. Despite his lack of strong or fast legs, he was always able to outwit his opponents by thinking ahead of them. 
The master of triangulation and of time and space, he effortlessly passed the ball with intimidating execution speed and accuracy. If he spotted a gap, he'd exploit it. If there was none, he'd create it. He saw the game differently but made it look as if it was easy. 
📅 On This Day Last Year

David Silva played his 309th and final Premier League game for Man City

🏟 309 PL Appearances
⚽️ 60 Goals
🅰️ 93 Assists

🏆 4 Premier League Titles
🏆 5 League Cups
🏆 2 FA Cups

What a player! 🎩

| #MCFC | @ManCity | #FPL | pic.twitter.com/7a5MchBRX8

— EPL Statman (@EPLStatman) July 26, 2021
The City legend's career is packed with priceless moments that will live on in the memories of Sky Blues fans for a long time.
3. COLIN BELL
You are not referred to as "The King" simply because you are decent. Colin Bell was undoubtedly City's finest player throughout their golden stretch in the 1960s and 1970s. The legendary midfielder made 500 appearances for the Sky Blues and tallied 155 goals.
Remembering Club legend, Colin Bell, who would've turned 75 today 💙 pic.twitter.com/yWtihvEvDQ

— Manchester City (@ManCity) February 26, 2021
In his years active as a professional football player, he became a cultural icon. His sensational displays won him admirers of both the England national team as well as the Sky Blues.
In 2005, he was inducted into the English Football Hall of Fame. Many players and managers across the globe admired Bell, and many individuals who competed with and against him believed he could stroll into any squad on the planet.
4. ERIC BROOK
Before Sergio Aguero's ascent, Manchester City's finest ever goal scorer was Eric Brook, who featured for The Citizens between the conclusion of World War I and the commencement of World War II.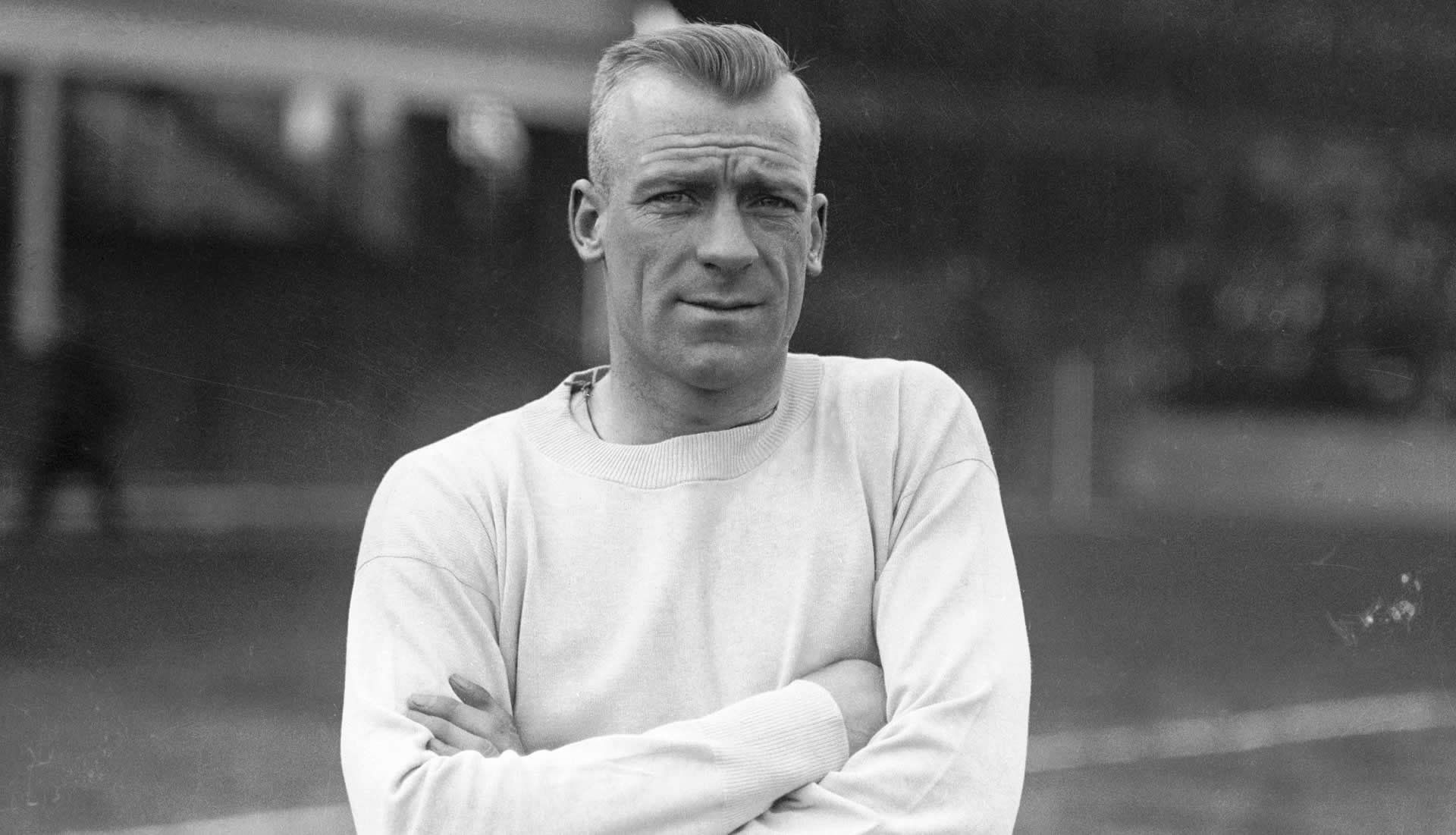 The Englishman scored 177 goals in 494 appearances for the club, propelling them to a league crown and an FA Cup as he cemented his place in Sky Blues' history books.
Brook, who was renowned for his fierce shooting power and strong frame, was much too powerful and formidable for the opposition. 
5. BERT TRAUTMANN
Bert Trautmann, a former prisoner of war who was recently released from a camp in Lancashire, overcame Citizens supporters' bigotry and hostility with his remarkable shot-stopping abilities.
Trautmann had become an embraced figure of the Sky Blue clan by the time he made his 545th appearance for the club. After seeing one of the toughest, most hazardous feats in football history, fans no longer held his ethnicity against the German. 
Known as "The Trautmann Final" as Bert Trautmann famously plays the final 15 minutes with a broken neck. #mcfc pic.twitter.com/3sVbt6TqC8

— Manchester City (@ManCity) May 5, 2015
He will be fondly remembered by City fans for heroically manning the goal for 17 minutes with a fractured neck in the 1956 FA Cup Final triumph over Birmingham City. He made several incredible saves in those few minutes, as he did throughout his 15-year tenure at Manchester. Agility and reflexes, Trautman defined these terms. 
6. VINCENT COMPANY
Vincent Kompany is one of the first individuals that come to mind when we think of the greatest Manchester City players ever.  Kompany captained Manchester City to four Premier League crowns and took tremendous pride in doing so. He was the backbone, the bedrock of The Citizen's defensive line since he arrived at the Etihad. 
🎉 Happy 35th birthday, Vincent Kompany!

🏟 265 games
🏆 4x Premier League
🏆 4x League Cup
🏆 2x FA Cup

🙌 The greatest captain in the history of Manchester City #MCFC pic.twitter.com/BQToXUhv30

— Manchester City News (@ManCityMEN) April 10, 2021
Kompany was with Manchester City for 11 years, but his most memorable moment arrived in his farewell season. Manchester City's 2018/19  campaign will be remembered for one thing: his miraculous strike against Leicester in the campaign's second-to-last game.
Vincent Kompany has announced his retirement from professional football.

Throwback to this iconic strike vs. Leicester City 😳

(via @ManCity)pic.twitter.com/ZMCcU2F8nj

— ESPN FC (@ESPNFC) August 17, 2020
With City labouring to produce a goal in a must-win game against Leicester, Kompany unleashed one of the greatest strikes in Premier League's history in what would be his penultimate match at the Etihad Stadium. He hammered the ball into the top corner from 30 yards out, defeating Schmeichel and clinching a critical 1-0 victory that would see City win the league the following weekend.
Fair to say, he is one of the finest defenders of the modern era, as well as one of Manchester City's finest players.
7. MIKE SUMMERBEE
Mike Summerbee was another pivotal pillar in the great City sides of the 1960s and 1970s, winning the top-flight, FA Cup, League Cup, and European Cup during his tenure at Manchester City.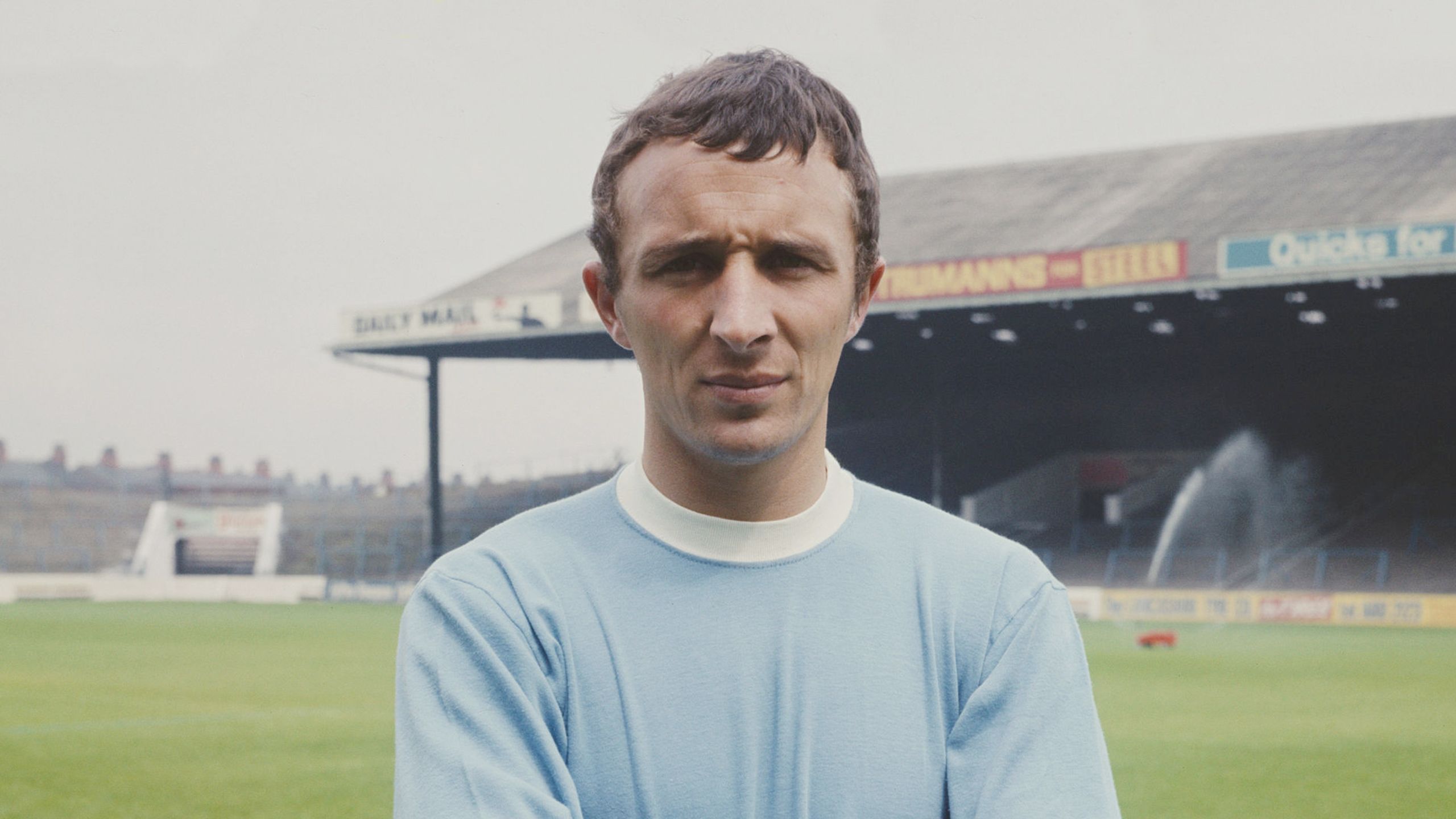 Making over 450 appearances for the club in a wonderful decade for the Englishman and the Citizens, the club and player were a match made in heaven. 
Summerbee, who was beloved by fans and teammates alike, became a legend in the late 1960s when he and the club won four major championships in three seasons. 
8. YAYA TOURE
Yaya Toure was crucial to Manchester City's dominance following the Arab owners taking charge of the Etihad Stadium. He played most of his career as a box-to-box midfielder for club and country, where he was widely considered as one of the finest players in his position.
Yaya Toure in the Premier League for @ManCity

🏟 230 PL Appearances
⚽️ 62 Goals
🅰️ 32 Assists pic.twitter.com/cf1AkopmMs

— EPL Statman (@EPLStatman) July 22, 2021
A player built for big occasions, Yaya Toure was always there standing with a rope whenever The Citizens found themselves in a hole. During his maiden season in England, he engraved his name in City's history books by netting in the semi-finals and finals of the 2011 FA Cup, helping the club break a 35-year silverware drought. 
One year later, Toure's brace against Newcastle United – a beautiful bending strike and a thunderous drive into the roof of the goal – earned a critical 2-0 win in the final matchday of Premier League.
The Citizens and Toure won their first Premier League title as a result. They doubled their tally one season later, thanks to Toure's marauding form from the centre of the park, which resulted in 20 goals and numerous wonderful performances.
9. FRANCIS LEE
Francis Lee was another leading member of the City's dominant era in the 1960s and 70s. The Englishman Lee was a then-club record £60,000 acquisition from Bolton Wanderers in 1967, and he definitely demonstrated value for money, even though he arrived at a steep value at the time.
Francis Lee, Manchester City #MCFC #ManCity #ManchesterCity pic.twitter.com/0tDWEW7xb7

— Football Memories (@footballmemorys) October 14, 2020
The winger, a superb goal-scorer, was the driving force behind Citizen's golden period. He is one of the club's most prolific goal scorers, with 148 goals in 330 appearances. After a successful spell at City, the Englishman moved on to Derby County in 1974.
10. KEVIN DE BRUYNE
Kevin De Bruyne, an artistic talent who thrived in Bundesliga with Werder Bremen and Wolfsburg after being rejected by Chelsea, made a return to the English game in 2015, joining Manchester City in a then-club-record £55 million move. And since then, the Belgium international has established himself as arguably the best midfielder in the world. 
A metronome and creator, all in one, when other struggle or crumble, he imposes his personality. He demands the ball and draws all eyes and attention to himself. De Bruyne establishes connections with his teammates while breaking the opposing ones. He not only dominates the ball; he dominates the game.
As a cornerstone of City's incredible side over the last six campaigns, the Belgian has established himself as one of the finest playmakers in Premier League history, providing assists at an unprecedented rate