The transfer saga surrounding Pierre-Emerick Aubameyang and Barcelona has been one the defining stories of January. Aubameyang had already been blacklisted by Arsenal, could not play for Gabon at the AFCON and his future club career remained very uncertain. However, the interest from Barcelona came as a surprise given how financially troubled they are but for a long time, there was confusion regarding what was going on.
I don't know how true it is that Aubameyang went to Barcelona to finish a move and then had to say he was only coming for a "family visit," but it's making me laugh so much pic.twitter.com/qho3f12rnk

— Alicia Rodriguez (@soccermusings) January 31, 2022
Aubameyang had landed at Barcelona in anticipation of a deal happening but reports claimed the Blaugrana were caught unaware of his visit. He claimed that it was a "family visit" with negotiations being done behind the scenes. Firstly, it was supposed to be a loan deal till the end of the season. Then it changed to Barcelona signing him on a free transfer, meaning Arsenal had just terminated his contract.
Here's Pierre-Emerick Aubameyang in the background during his first training session as new Barcelona player today 📸🏃🏽 #FCB @tjuanmarti

Deal not official yet but contracts have been signed and registered. ⤵️ pic.twitter.com/MJrwpNle5I

— Fabrizio Romano (@FabrizioRomano) February 1, 2022
Though he is yet to be officially announced, the whole spectacle reminded onlookers of the infamous incident that happened with Peter Odemwingie all those years back. There have been several such notable mishaps that have often ended up going one way or the other.
PETER ODEMWINGIE GETS INTERVIEWED AT THE QPR PARKING LOT
Deadline day 2013 will always be remembered for this incident. Odemwingie had publicly criticized his then-current club West Bromwich Albion, and looked to force a move away. QPR were interested in the winger but The Baggies were unwilling to sanction a move.
Someone sent me the first picture. 🙄Am I passing the award on ? 😆Aubameyang just make sure you ask Aguero for advice ❤️👍🏽 pic.twitter.com/gZ2jGEbPFM

— Peter Odemwingie (@OdemwingieP) January 31, 2022
Cue Odemwingie driving 125 miles to Loftus Road, waiting outside the stadium in the parking lot. However, the move fell through and Odemwingie was infamously interviewed from his car with the images garnering attention worldwide instantly.
NABIL FEKIR "ALMOST" JOINS LIVERPOOL 
One of the most confusing transfer stories of 2018. The then-Lyon star was at the top of his game and had just won the World Cup when Liverpool came calling. Everything was going smoothly, it was reported that he even had the jersey assigned and promotional videos ready. However, the move collapsed just before the final signing of the contract.
Fekir: "When we were about to sign, there were problems with my representative and the negotiation broke down. They said it was because I had knee problems, but the truth has been proven over time. My knee is super good."

— Anfield Watch (@AnfieldWatch) October 14, 2021
Back then, it was deemed to be a failed medical and issues with Fekir's knee. It was only in 2020 that the midfielder himself revealed the true reasons. His agent and representatives back then had caused some issues over the contract that ultimately led to Liverpool pulling out at the last moment.
AARON RAMSEY A RED DEVIL? NOT EXACTLY
Another club jumping the gun before the official deal has been signed on both sides. Manchester United announced the capture of Ramsey back in 2008 from Cardiff City on their official website. The Welsh teenager was being followed by a host of Premier League clubs and United said they had beat out competition to get Ramsey.
Manchester United's official website's report on agreeing a fee with Cardiff City for Ramsey, 10 days before the player joined Arsenal instead. 👀 #afc pic.twitter.com/LkcK5IuYl5

— afcstuff (@afcstuff) June 13, 2020
However, they were left with egg on their face when he eventually decided to join Arsenal and link up with Arsene Wenger. Ramsey went on to have a successful career with the Gunners before leaving for Juventus while United would have another transfer gaffe seven years later.
DAVID DE GEA VS THE FAX MACHINE
The infamous broken fax machine that scuppered De Gea's move to Real Madrid. Back in 2015, Los Blancos had all but agreed a deal with Manchester United to sign De Gea, and send Keylor Navas the other way. With everything seemingly in place, it was announced just moments before the deadline that the move will not go through.
David de Gea & the fax machine. pic.twitter.com/CFgH7JDNj5

— Sky Sports Retro (@SkySportsRetro) January 1, 2022
It emerged that due to a broken fax machine had prevented United from sending the required documents to La Liga authorities which meant the transfer remained incomplete. Each side moved on with their respective end of the bargain but relations have remained uneasy to say the least.
PERSONAL TOUCH SWAYED DIMITAR BERBATOV
2008 had another interesting transfer tale unfolding with the Bulgarian set to leave Spurs who had accepted an offer from Manchester City. However, then-United boss Sir Alex Ferguson met Berbatov at the airport and took him to the training ground in the hopes of signing the striker.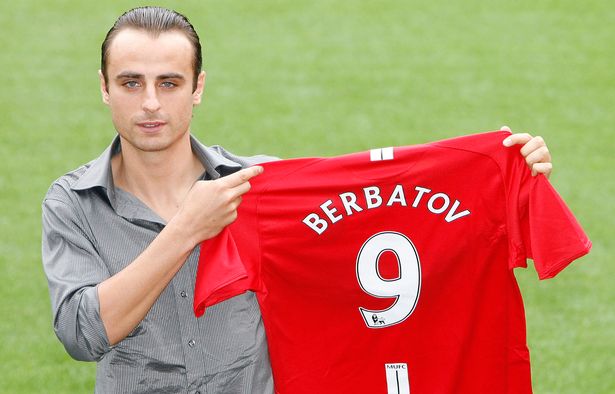 Though Spurs were incensed at first and threatened to complain to the Premier League, they eventually accepted the lower bid from the Red Devils thereby facilitating the deal. Another pair of clubs that do exactly eye-to-eye since that incident but it eventually worked out well for Berbatov.
JOHN OBI MIKEL SIGNS… BUT FOR WHOM?
Manchester United vs Chelsea, a familiar script but this time in a very protracted and confusing transfer saga. Mikel was impressive as a teenager with Norwegian club Lyn and United thought they had signed him in 2005 after the player accepted their proposal without any agent. However, Chelsea, who had helped facilitate Mikel's initial move to Europe, intervened saying they had an arrangement with the midfielder and his representatives.
#OTD in 2005; Manchester United announced the signing of John Mikel Obi from Norwegian club Lyn Oslo. #mufc pic.twitter.com/TUQYxWjwiW

— Oluwashina Okeleji (@oluwashina) April 29, 2020
By then, Mikel had already appeared in a press conference wearing a United shirt but the story got weirder as unknown phone calls started threatening him. He even went "missing" for a while that year before FIFA stated that he had to return to Lyn to see out his contract. That summer, after months of negotiations and allegations, Mikel was finally registered as a Chelsea player with the Blues paying United and Lyn transfer fees.