The Premier League is well and truly underway and the way the table topping list keeps changing, it is hotly tipped to be one of the most competitive in years. Interestingly the talk has not centred on the star players, but instead on the raft of new managers appointed to win what is probably the most prized football league in the world.
The appointment of Jose Mourinho, Pep Guardiola and Antonio Conte, as well as Jürgen Klopp in the previous season, means that the Premier League now has four of the best coaches in Europe. And of course, they all have very different management styles.
How to manage a team
Mourinho, as with all great managers, understands that different people need different ways of being motivated. He figures that by getting to know his players, he will be able to manage them better. Mourinho has said he doesn't have a "style" but adopts differing approaches based on the situation he operates in. So if he is managing a well-established team which he expects to be at the "performing stage", then he would adopt a confrontational style of management with high demands and expectations.
But if his team was relatively young, inexperienced and in transition – known as the "forming stage" he would adopt a less confrontational style where he would nurture the players and let them learn their trade without the pressure of expectations.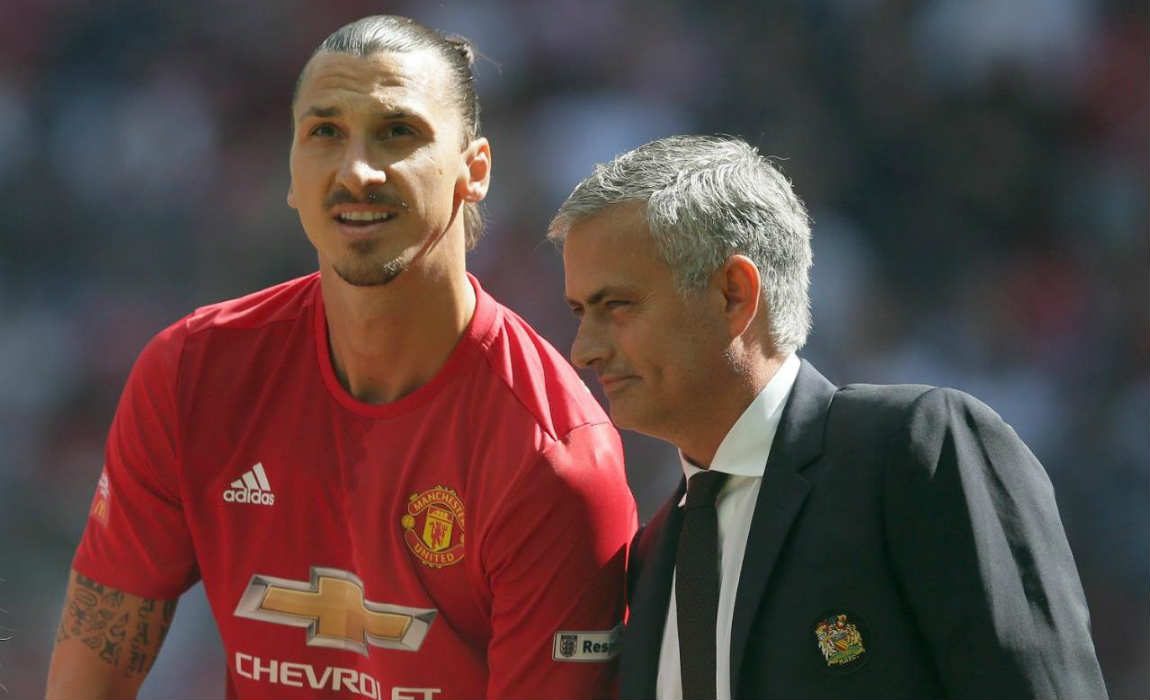 Guardiola on the other hand, has the same passion and commitment as Mourinho but adopts a different style based on total football philosophy which involves full commitment and immaculate preparation. Whereas Mourhino would go out of his way to get to understand players and therefore control them emotionally, Guardiola believes in educating players, letting them think for themselves, and allowing them certain freedoms once they have gained his trust.
He's viewed more as an interventionist rather than dictatorial coach. He's also a strategist, counting the great chess champion Garry Kasparov as a good friend. He's not afraid to ostracise players if they do not buy into philosophy as Ronaldinho and Zlatan Ibrahimović soon discovered after their famous fall outs with the now Man City manager.
Conte however, is renowned for being an old fashioned type of manager, adopting a hard line approach with expectations of hard work, loyalty and a respectable public image. Conte is similar to Guardiola in that he meticulously manages all aspects of footballers lives, in particularly dietary requirements.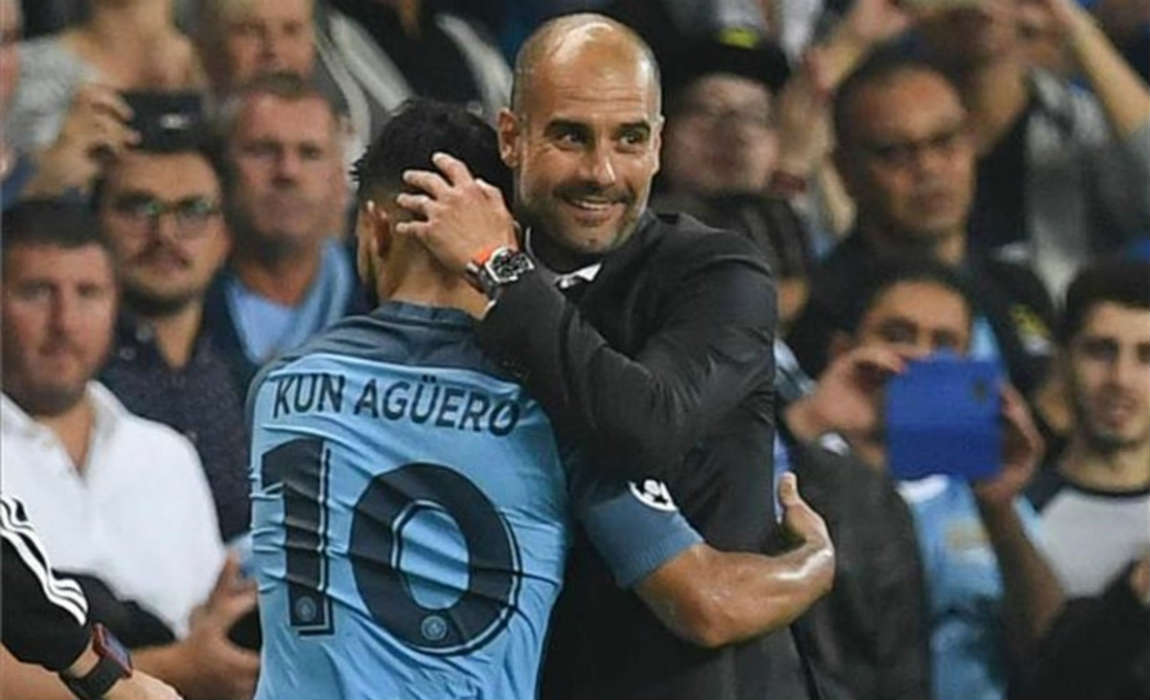 Players he has managed have also pointed to the similarities between Conte and Alex Ferguson, not just in their fiery natures, but in their belief in complacency being a "disease". He also uses an aggressive approach to team talks and there have been reports of players being singled out and objects thrown in the changing rooms.
Klopp is probably the most different of all three managers. Whereas Mourinho, Guardiola and Conte understand the importance of managing upwards (the owners) as well as down (players and staff), Klopp is an individualist who invokes great loyalty and passion against adversity. In simple terms he will challenge the board of directors just as much as those enemies outside of the club.
He is extremely frugal and prefers to buy conservatively, nurturing talent and spending wisely. He can be a fiery individual, mainly against other clubs and officials. But he is also known to be extremely charismatic which he deploys in his management of players – who seem to fight until the final minute of every match.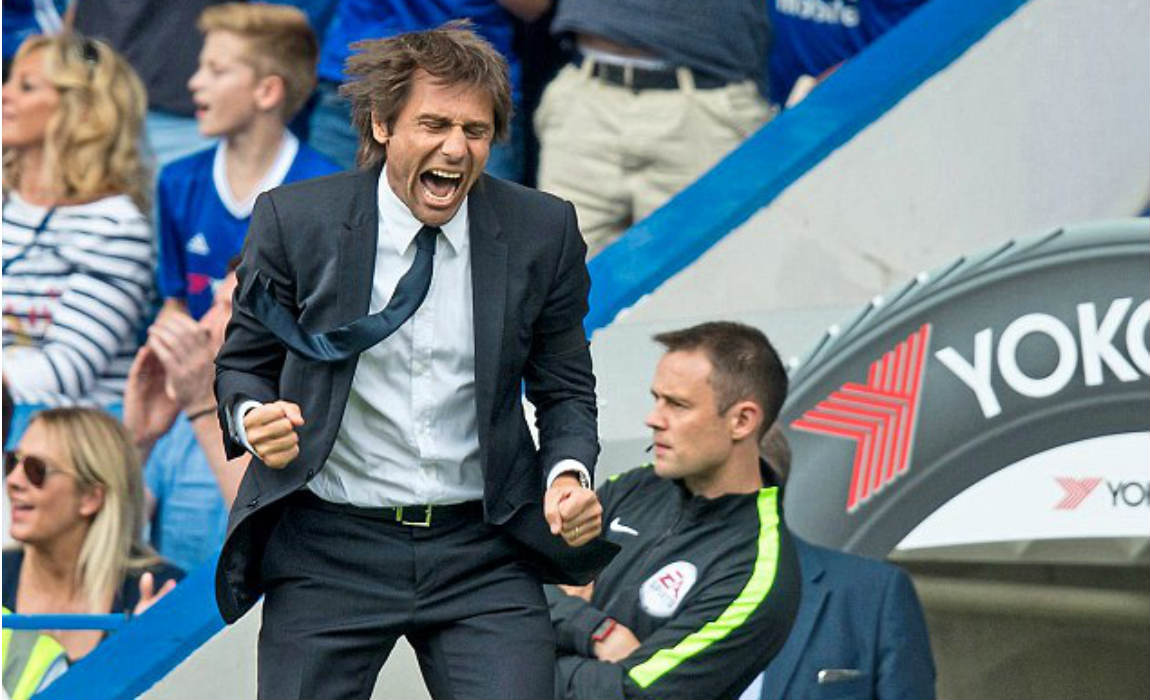 Winning formula?
Although, Mourinho, Guardiola, Conte and Klopp all have different styles of speaking to their players, from distributing well thought out post-it notes to players (Mourhino), putting an arm around players (Guardiola), throwing water bottles (Conte) or bear hugging a player (Klopp), they are all well aware of how important it is to communicate.
In the past Conte has compared his management style to that of a good tailor, in that depending on the players you have available, and depending on their qualities, you have to put together a nice suit. And all four managers have this same understanding, that you must fully appreciate your resources and position before deciding on your strategy.
It is clear above all, that all four managers are fiercely competitive and try to instil this into their teams. With the start of the new season, Guardiola will plan obsessively to ensure his teams are ready to win. While Mourinho will agitate and cajole his players, and Conte will drive his men through grit and determination. Klopp on the other hand will create a band of brothers who will run every last minute for him.
So while there are many other great managers in the Premier League, it is clear that it will be the charismatic box office managers who will dominate headings this season. And mark my words, it will be one of these four who will most probably lift the Premier League trophy in May 2017. Watch this space.
(JONATHAN LORD IS A LECTURER IN HUMAN RESOURCE MANAGEMENT AND EMPLOYMENT LAW, UNIVERSITY OF SALFORD. THIS ARTICLE WAS PUBLISHED IN THE CONVERSATION)