The Special one was sacked for the fifth time in his managerial career as Tottenham relieved the Portuguese coach from his post yesterday.  Jose Mourinho has been on a downward trajectory for a while now seemingly since his return to the Premier League.
Jose Mourinho is a brand, make no doubt about it. But it seems like his 'brand value' is going the same way as Sheffield United did yesterday. Away from the top flight.
MOURINHO'S RETURN TO CHELSEA
Jose Mourinho returned to the premier league with his beloved Chelsea in the 2013 offseason after his acrimonious tenure with Real Madrid ended, with the renewed zeal that had led him to be so successful during his first outing with the club at the beginning of the century. His first season was largely uneventful except for the traditional outbursts he had gotten famous for when he termed West Ham United of playing "football from the 19th Century" and selling off their reigning Player of The Year, Juan Mata to Manchester United.
Jose Mourinho earlier on at the Hawthorns. Not long to go now! #CFC pic.twitter.com/xRRa4VAJ78

— Chelsea FC (@ChelseaFC) May 18, 2015
His very next season, however, he struck gold as the additions of Diego Costa, Fabregas and Thibaut Courtois along with the explosion of Eden Hazard and Willian helped Chelsea romp to the Premier League title by eight points as well as the League Cup. He was also crowned the Manager of The Year for the same.
That was as good as it got though. Before the midway point of next season, he was gone, sacked in December. But with Mourinho, it is never a normal departure.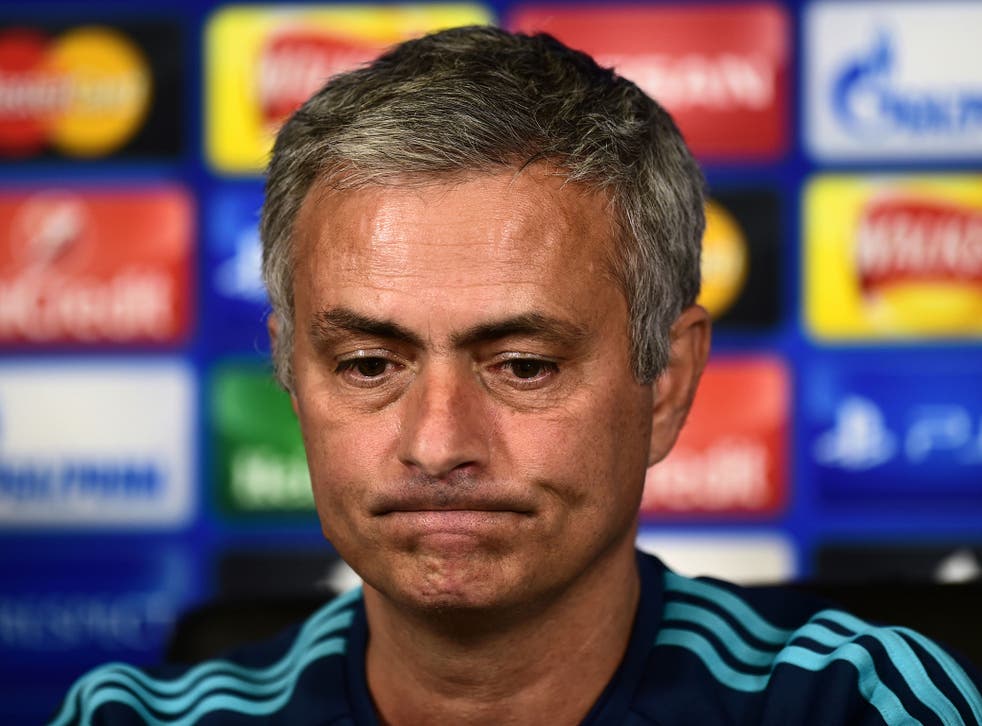 His Chelsea team had lost nine of their 16 games of the season, a ghastly record which left them one point above the RELEGATION zone. His fallout with Eva Carneiro, the former team doctor created off a media storm and ended up in the courts while he was fined multiple times by the FA for altercation with the referees.
THE MANCHESTER UNITED STRUGGLE
Many thought that would spell the end of the Mourinho in England, but well…wouldn't you know it, Manchester United hired him at the beginning of next season!
His troubles with Premier League referees continued, even getting himself sent off by Mark Clattengburg during his side's home draw against Burnley in October. But he did manage to create history when he won the League Cup again, thereby becoming the first United manager to win a major trophy in his debut season.
"Winning is always special."

Jose Mourinho reacts to securing another piece of silverware for #MUFC: https://t.co/22aVnsxksJ pic.twitter.com/UfGhllNw7o

— Manchester United (@ManUtd) February 26, 2017
The trophy run only continued as United went onto lift the Europa League, defeating Ajax 2-0 and extending his record of winning every major European cup final.
Before the 2017-18 season, United secured the services of Romelu Lukaku, Victor Lindelof and Nemanja Matic which lulled many into believing that United could put up a strong fight for the title. They were sorely mistaken as Mourinho brought the spotlight on him again.
Twelve months, three trophies 🏆🏆🏆

Jose Mourinho was appointed #MUFC manager one year ago today. pic.twitter.com/zzAR6kdc5t

— Manchester United (@ManUtd) May 27, 2017
After being knocked out of the Champions League by Sevilla in the Round of 16, he launched an extraordinary and impassionate rant regarding his United record, how Manchester City have fared and how he is "not afraid of his responsibilities." The highlight, though as many pointed out, was when he said that it was "nothing new for the club" in exiting the competition.
He spoke for more than 12 minutes. Yes, twelve!
United finished the season a whopping 19 points behind the Citizens and lost the FA Cup final to his former club. That stung.
The 2018-19 season would provide the media highlight of Mourinho's second coming in England.  After a 0-3 loss to Tottenham Hotspur which was his heaviest home defeat ever and meant that United lost two of their opening three league games for the first time in 26 years, Mourinho sounded off on journalists as he demanded "Respect! Respect! Respect!" and held up three fingers in reference to how he has won more titles than the other 19 managers combined currently, before storming off.
Jose Mourinho's "Respect" Rant 🔥#MUFC pic.twitter.com/nKzogBZe37

— Stretford Paddock (@StretfordPaddck) August 28, 2018
His confrontations continued, this time with a Chelsea coach after Ross Barkley's injury-time at Stamford Bridge in October. Mourinho took issue with Marco Ianni celebrating in his face as he tried to chase him down the tunnel, before being booed by the Blues crowd, and holding up three fingers at the Chelsea fans inside the stadium at full-time. Though the incident with the coaching staff got diffused, the antics could hardly be forgotten.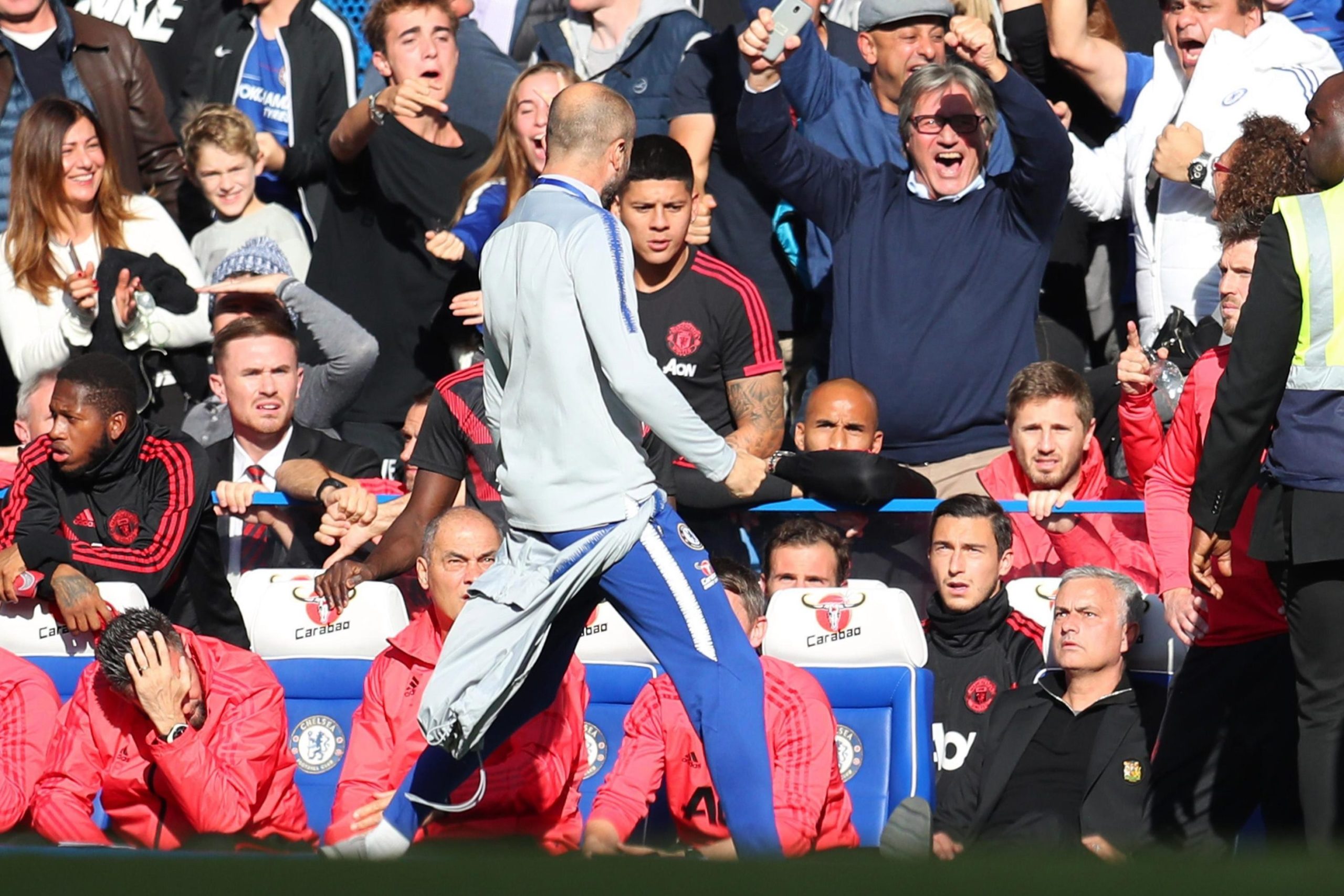 December rolled around, and yes, Mourinho got the sack leaving the Red Devil 19 points behind arch-rivals Liverpool at the summit and alongside several bust-ups with fans (his celebrations at the Juventus fans after United won), having a very public spat with star man Paul Pogba who was critical of Mourinho's style in managing him in terms of his role on the pitch and at the club, even demoting him from second captain.
Surely his time in the country was up right?? Nope.
THE TOTTENHAM STINT
Spurs hired him in November of 2019, to replace long-time manager Mauricio Pochettino. With that went his goodwill with the Chelsea fans, whatever little was left I would imagine. But we got a season to finish.
His first season was sedate in terms of his usual flair with Spurs finishing sixth in the league, "a miracle" as Mourinho termed it and exiting the Champions League as is routine with his managerial acumen coming into question AGAIN after a meek surrender to RB Leipzig in the Round of 16.
The 2020-21 season began with arguably Spurs best win in a long time as they hammered Manchester United 6-1 in matchweek 4. They were briefly the league leaders but come December and the season would begin to unravel spectacularly.
Since Jose Mourinho joined Spurs:

Tottenham: 3 games, 3 wins
Chelsea: 3 games, 0 wins
Man United: 2 games, 0 wins
Arsenal: 2 games, 0 wins pic.twitter.com/J90Zb826Mq

— ESPN FC (@ESPNFC) November 30, 2019
They lost eight of their next 19 games, including exiting the FA Cup on penalties to Everton, and the humiliating 0-3 loss to Dinamo Zagreb in the Europa League Round of 16 second-leg after winning the first-leg 2-0. Many though that was surely the end as Mourinho would often pass the blame of defeats onto his players, having freezed out Dele Alli for much of the season and his tactics were seemingly just to rely on the offensive prowess of the team to win games.
⚪️ @SpursOfficial manager Jose Mourinho won his first north London derby match in charge back in July

The only Spurs manager in history to win both of their first two games against Arsenal was Jimmy Anderson back in 1955/56#TOTARS pic.twitter.com/dPJ1xYWqjE

— Premier League (@premierleague) December 6, 2020
But you cannot win with a leaky defence and so was proved as Spurs have dropped 20 POINTS from winning positions this season in the league, with 11 of them coming from goals they conceded in the final stretches of games. The longheld belief that Mourinho is becoming a has-been was evident for quite a while as his now ex-team sit seventh in the table, 24 points behind leaders City.
Jose Mourinho believes individual mistakes cost Spurs…#TOTLIV pic.twitter.com/Bku5bqKMkZ

— Amazon Prime Video Sport (@primevideosport) January 28, 2021
It is clear that the circus that Mourinho brings to the Premier League with him to each club that he goes to has become too much for the management to bear and nobody will deny that he is great coach, once everything is said and done. But his theatrics in the limelight will also come to the fore whenever his legacy is discussed as he has failed to get a consistent run of form for quite some time now.
With talks of Spurs joining the proposed-European Super League, one thing is fairly certain. Mourinho would not be coaching a team in any major league for quite some time now, specially the Premier League.