When Daniel Levy went ahead and shook the world by appointing Jose Mourinho as the "head-coach" of Tottenham Hotspur in November 2019, it was him putting his hand up and say, 'Up to you Jose, get us that trophy'. Because even though Mauricio Pochettino had bought Spurs to the level where they are right now, the lack of trophies under his reign ultimately led to his sacking.
And the move has worked out well to an extent as Spurs face Manchester City in the final of the Carabao Cup in a fortnight's time. But has it come at the cost of their other part of the season which has been underwhelming to say the least?
The 2020/21 Carabao Cup Final is confirmed.@ManCity and @SpursOfficial, we'll see you at Wembley! #EFL | #CarabaoCup pic.twitter.com/JwT2UVYoMa

— Carabao Cup (@Carabao_Cup) January 6, 2021
We delve into whether winning the League cup against City would be enough for Levy to not the pull the plug on Mourinho:
CAN SPURS WIN IT?
Firstly, we need to know whether Spurs can actually win the game against City. Looking at the way City is playing their football it wouldn't be a surprise if they go on to win their first trophy of a potential quadruple. Meanwhile Spurs are out of every other competition, including a 3-0 bottling against Dinamo Zagreb in the Europa League after leading the tie 2-0 after the first leg.
A frustrating night for José Mourinho and Tottenham who exit in the round of 16…#UEL pic.twitter.com/94MFBTs08v

— UEFA Europa League (@EuropaLeague) March 18, 2021
With their erratic form in the league and vibes of Mourinho's third season at United starting to creep in, it would be daunting task for Mourinho's men to essentially pull of a heist on the 25th of April. But it is the self-proclaimed Special one that we are talking about, and who knows, he might actually pull it off based on his record in the past in crucial knockout games.
SHOULD MOURINHO STAY IF HE WINS IT?
Let us assume that Mourinho gets Spurs their first 'legitimate' trophy in 13 years (no, the Audi Cup doesn't count). Is it enough for him to warrant another season? We will answer this question by looking and analysing various aspects that have occurred in his reign at Spurs.
When Mourinho took charge in November 2019, Spurs were a side that had gone off the rails after some disastrous final few months of the Pochettino era. From a Champions League final to being placed 14th in the league in the space of five months, Spurs needed something different and voila, Mourinho was in the house.
While they were fans who expected miracles straight away, most supporters of Spurs and even other clubs were looking whether he still that Midas touch in him or he was past his prime.
Club statement pic.twitter.com/g26cOKbdnP

— Tottenham Hotspur (@Spurs_India) November 20, 2019
Mourinho, in his own words, stated that he was away working on new ideas and that the quality of the players present at Spurs excited and attracted him to join them as the Head Coach.
He claimed his 11-month sabbatical had allowed him to reflect and learn from past mistakes, no longer the Special One but the Humble One, and his initial days gave the whole club an uplift with their attackers playing with a new-found swagger.
But with his astonishing résumé comes a whole lot of baggage. Mourinho's methods are not to everyone's taste, his management style unsurprisingly leads to conflict, and his tactical approach is pragmatic at best, hideous at its worst.
And when the over-reliance on Harry Kane and Son Heung-Min started to show its cracks, Spurs dipped alarmingly and ended up with Europa qualification. With the resources that was never given to Pochettino, only Hojbjerg of all the arrivals has been a hit.
Most completed passes this season 🎯

2,421 – Ruben Dias
2,256 – Rodri
2,196 – Pierre-Emile Hojbjerg
2,178 – Andrew Robertson
2,013 – Harry Maguire pic.twitter.com/n3N9aWtmXn

— Premier League (@premierleague) April 8, 2021
This season too, started of the same, blistering attack with Kane and Son putting up off the chart numbers and their injuries mid-season saw Tottenham's form being worse than it was in the same period before Pochettino was sacked. It is not just the defeats, but the nature of them amid dull, defensive football that has angered supporters.
It had been the same at Manchester United when he took over in 2016, winning the League Cup and Europa League before falling out with key players and estranging fans with his negative style. And United fans warned their Spurs compatriots when he was appointed but it took them nearly 2 years to follow the suit and the backlash is now visibly growing in North London.
Mourinho is still defiant, of course, finding excuses in refereeing performances, injuries, the fixture schedule and more recently calling his players out after the Newcastle draw.
🗣 @juliette_grace "In the past, holding on to a lead is what you've been so good at doing"

🗣 Jose Mourinho: "Same coach, different players"

😳

📲⚽ https://t.co/5Du5Yilmm1#bbcfootball #NEWTOT pic.twitter.com/LFU5hDFOuf

— BBC 5 Live Sport (@5liveSport) April 4, 2021
He is right that he is the same manager he has always been. He is right that if he had better defenders then his team would likely be defending leads better. But the job of the "head-coach" is to try and avoid problems, not point them out after the fact.
And we, at FootTheBall, believe that if the same head-coach cannot make different players into a better team, then it's time for a different person to take those same players and try a new approach. Period.
WILL LEVY PULL THE PLUG REGARDLESS OF WHAT HAPPENS?
Daniel Levy has a reputation for showing little or no emotion, particularly during negotiations. He is enigmatic and mainly driven only by making money and adding value to Tottenham Hotspur Pvt. Ltd.
He knows that if he decides to relive Mourinho of his duties, it will cost him nearly £30M as per the contract that was signed in November 2019.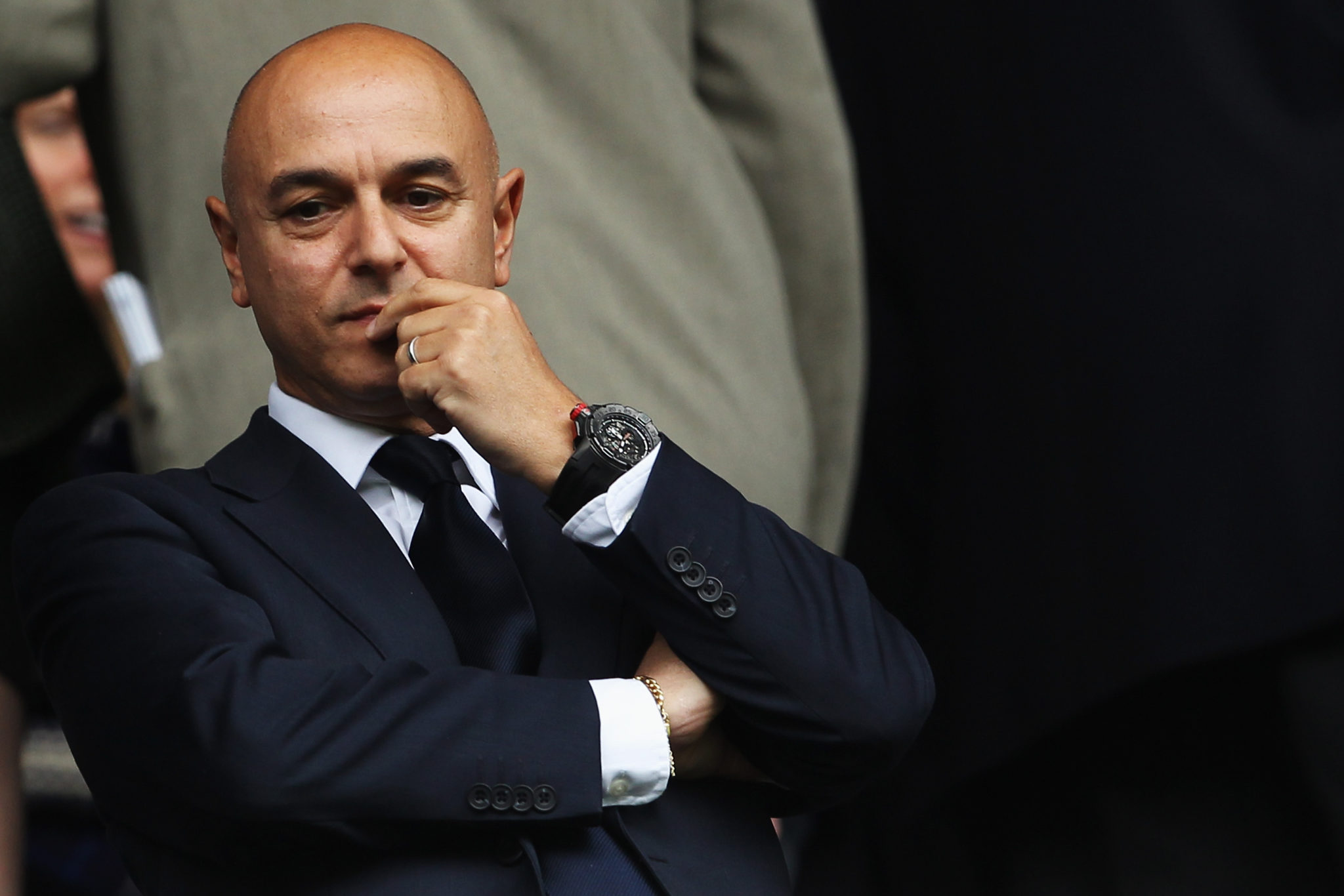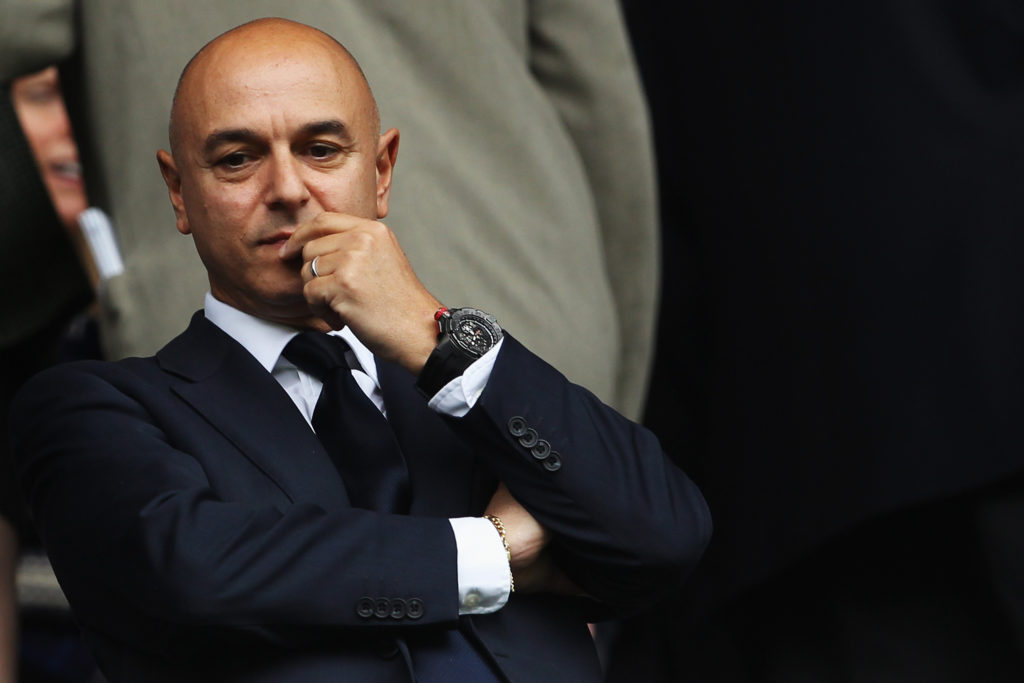 (Image Courtesy: Tottenham Hotspur / Website)
That, along with the huge debts around the new stadium and Covid-19 financial mess, would be a nightmare for Levy to undergo which would suggest that Mourinho's sack is likely to be postponed further to compensate other losses of the club.
Levy must also look at restructuring the squad by either investing or by selling his top assets such as Kane and Son, who would command enormous money in the present market. Will he do that though, only time will tell.