India's national team finally broke the jinx and entered the top 100 of FIFA world rankings on Thursday.
The sub-continent side finally re-entered the top 100 sides in the world after a long wait of 21 years, having slipped to as low as 161 in the rankings.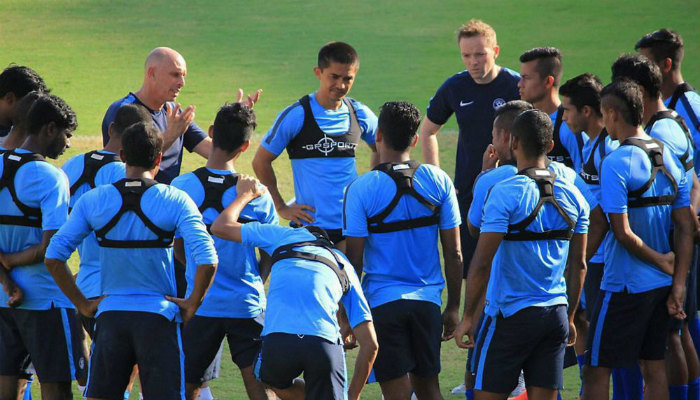 Currently ranked exactly at the 100th place, The Blue Tigers share the position with Estonia, Lithuania and Nicaragua.
Despite not playing a single official game in April India rose by one spot rise from 101st last month thanks to African nation Malawi who dropped a staggering 42 points over the course of April.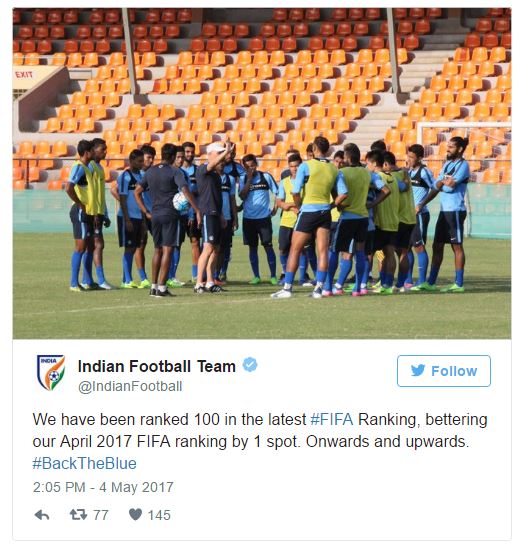 With a total of 331 points, India are the 11th best side in Asia, Within fellow South Asian Football Federation (SAFF) teams, Maldives are placed 151st, while Bangladesh (193), Nepal (172), Bhutan (164), Sri Lanka (197) and Pakistan (201) are ranked much lower.
The last time India were in the top 100 of the rankings was in 1996, with the 94th spot in February 1996 being the country's best ever FIFA ranking.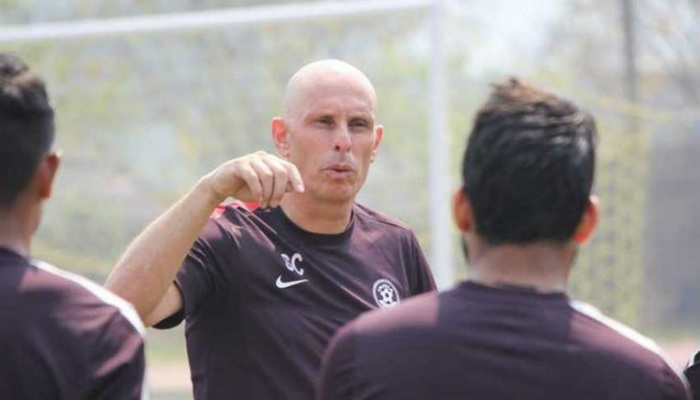 India's rise in the rankings has been due to triumphs over Cambodia and Myanmar, both away wins.
In April, the sub-continent side climbed up 31 spots to take the 101st position in the rankings table, in part helped by a 3-2 win over Cambodia 3-2 in a friendly and while also registering a crucial 1-0 win against Myanmar away from home in 2019 Asian Cup qualifiers.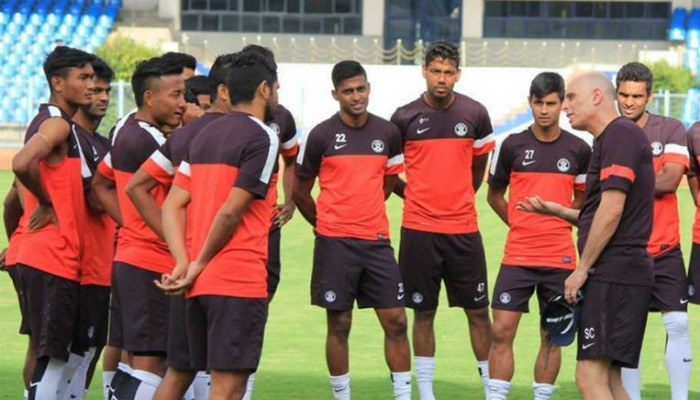 The Blue Tigers were 135th at the turn of the year and  have been on the ascendancy ever since.
The Stephen Constantine coached side has climbed a rung and a lot is expected of them in the future as they carry the burden of hopes of over a billion people.
India will next face Lebanon in an international friendly on June 7, ahead of the 2019 AFC Asian Cup qualifying clash against Kyrgyzstan on June 13.