Mauricio Pochettino's Spurs managed to end Chelsea's 13 match unbeaten run at the White Hart Lane with a 2-0 win.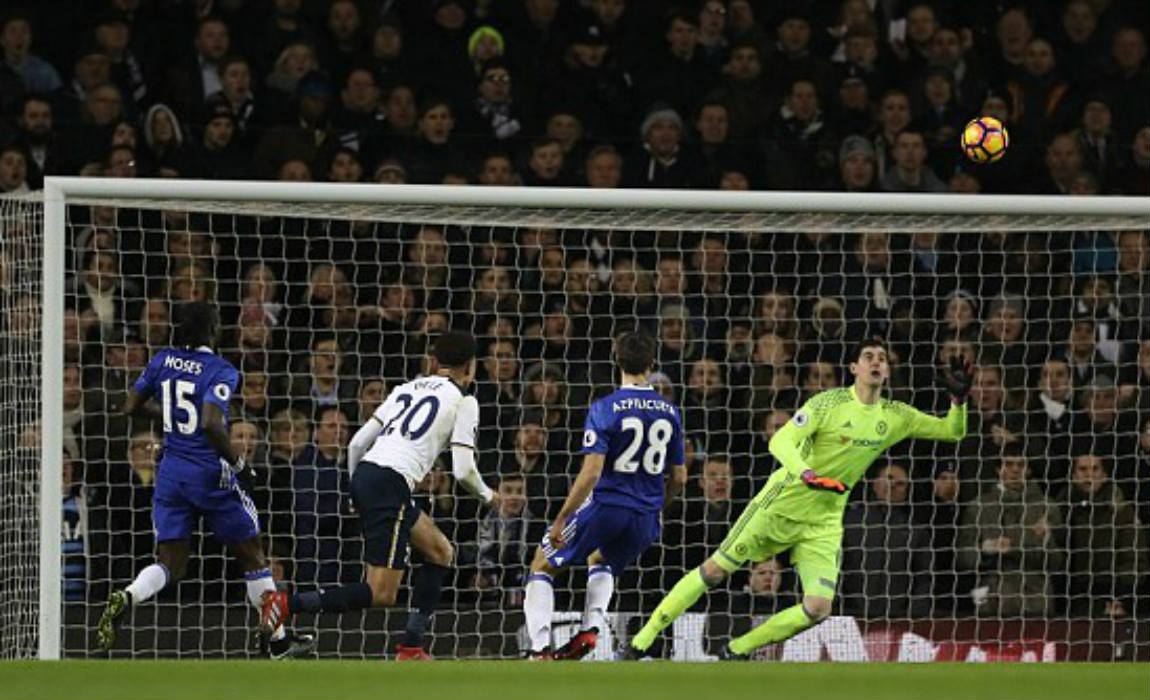 Tottenham Hotspur controlled the match after Dele Alli saw the game out with two similar headers.
Here are the top 5 things that you might have missed from the London derby-
1: Don't Make Diego Angry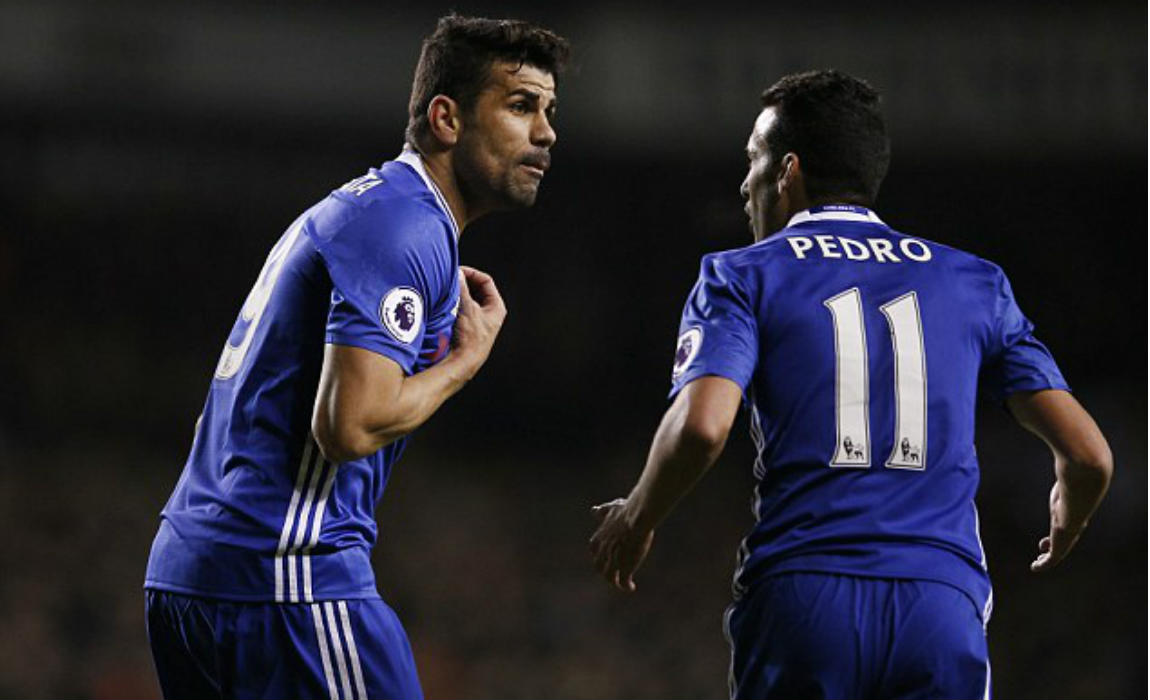 Diego Costa is a man who should not be angered on or off the football pitch. The Spanish forward burst out on teammate Pedro with a verbal barrage. He in return had a point to make in the hot-blooded derby during the first half.
2: Gate On The Watch
The England manager was at the Lane last night crippling with anxiety in his positive first six months in charge as the Three Lions manager.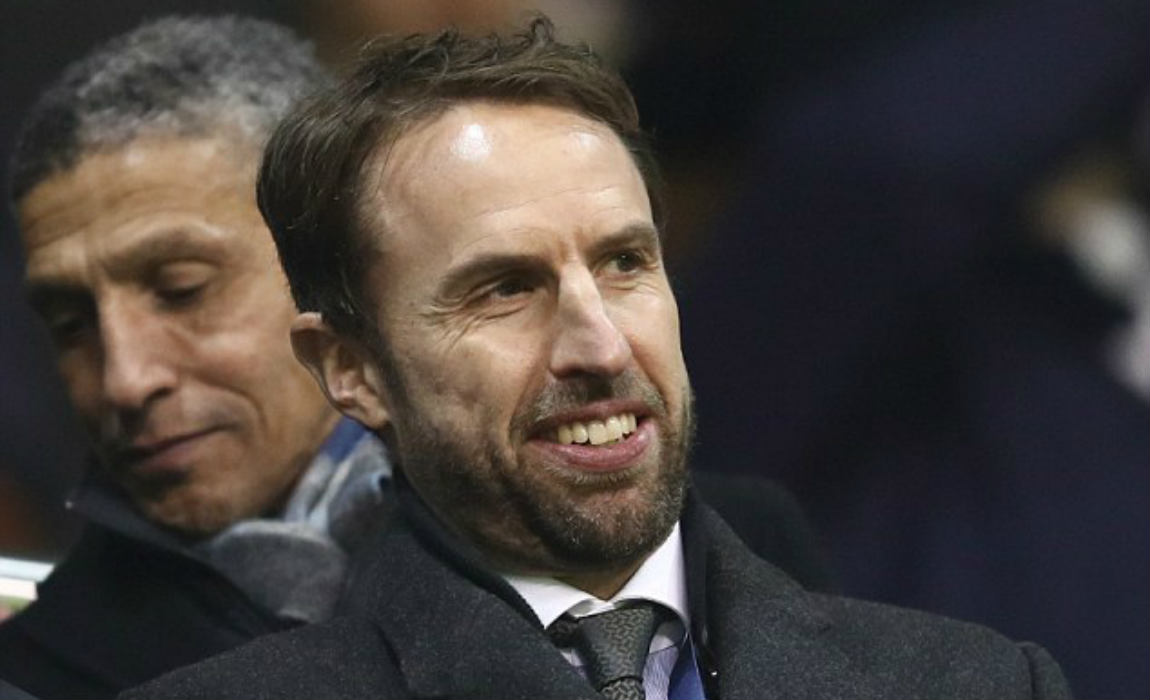 Gareth Southgate may have learned a thing or two after watching the leaders slip against their home town rivals.
3: Milestone For Dele Alli
Before pointing to his leg for a potential injury, Dele Alli scored his 19th goal since the start of last season which is more than any other player under 23 in the top five leagues of Europe.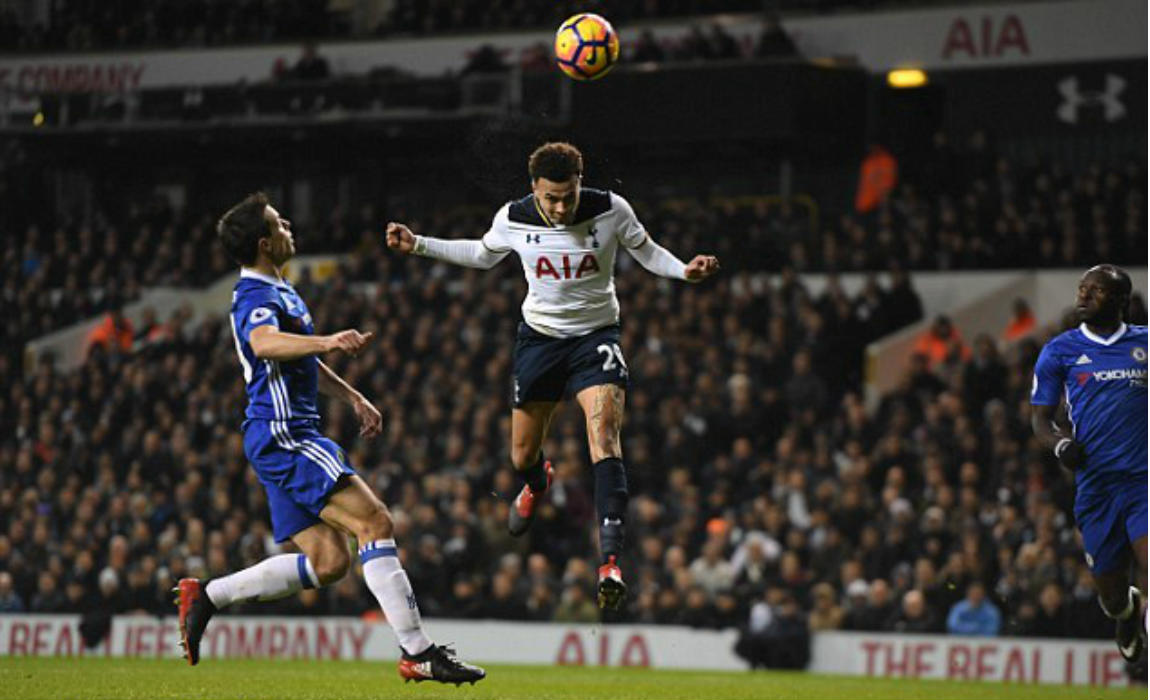 It was also his 10th goal in all competitions this season, which equaled his total from last campaign. The goal was also the first time Alli had scored in four consecutive Premier League games and the first headed goal Chelsea have conceded all season.
4: Dab Along
Its probably not the best idea to dab while saving a header. Thibaut Courtois was caught out as he tried to save Dele Alli's header in an awkward fashion.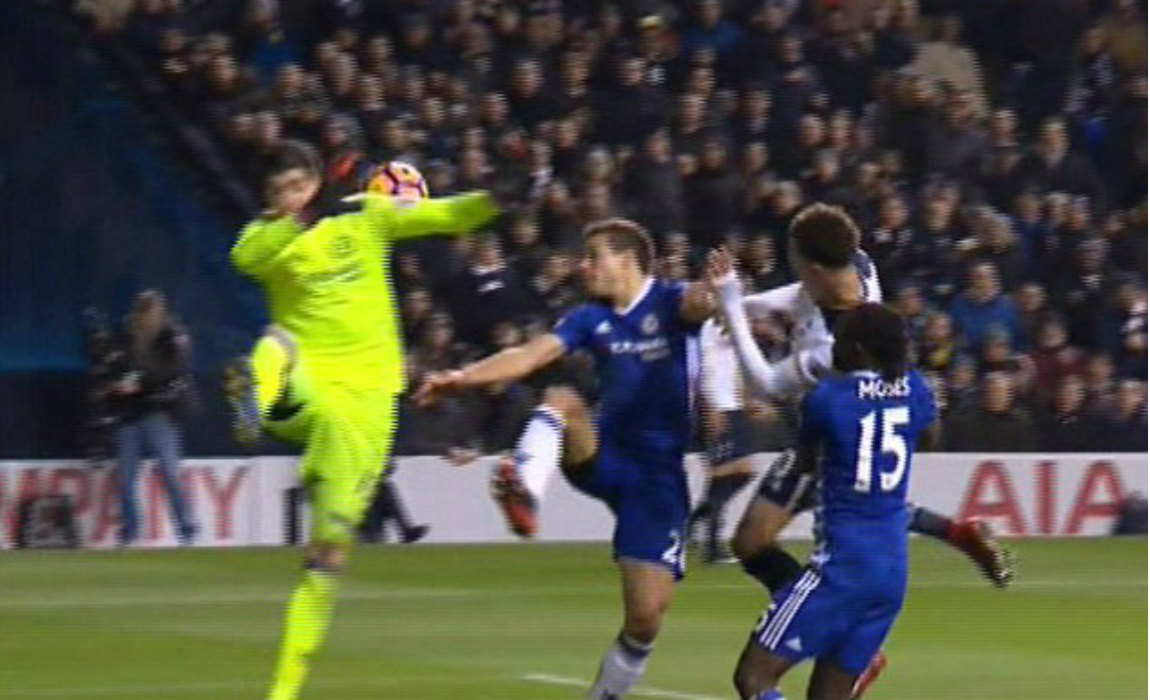 The picture suggests that the Belgium no 1 has a new technique on his mind which obviously needs to be worked on and improved.
5: Dembele On Top
His importance to Spurs midfield has been amplified by a breathtaking performance which saw him as a driving force in the middle of the park.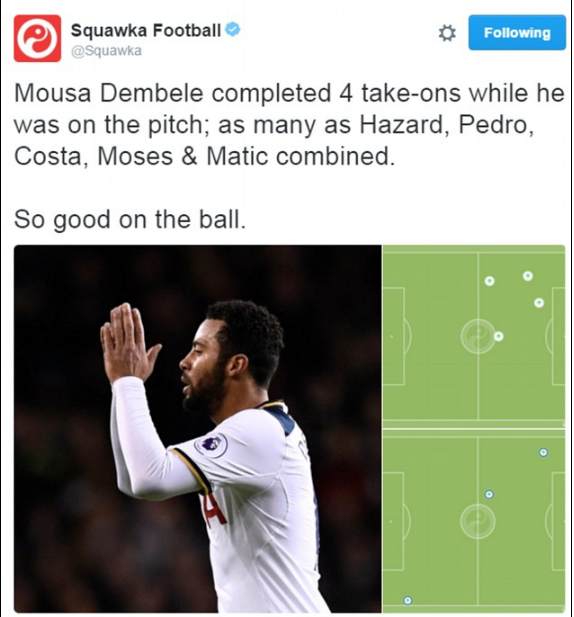 The Belgian completed as many dribbles as Eden Hazard, Pedro, Diego Costa, Victor Moses and Nemanja Matic all combined.