Early in the 2017/2018 season, Bayern Munich head coach Carlo Ancelotti is facing a troublesome discussion about not only his future but also that of Thomas Mueller.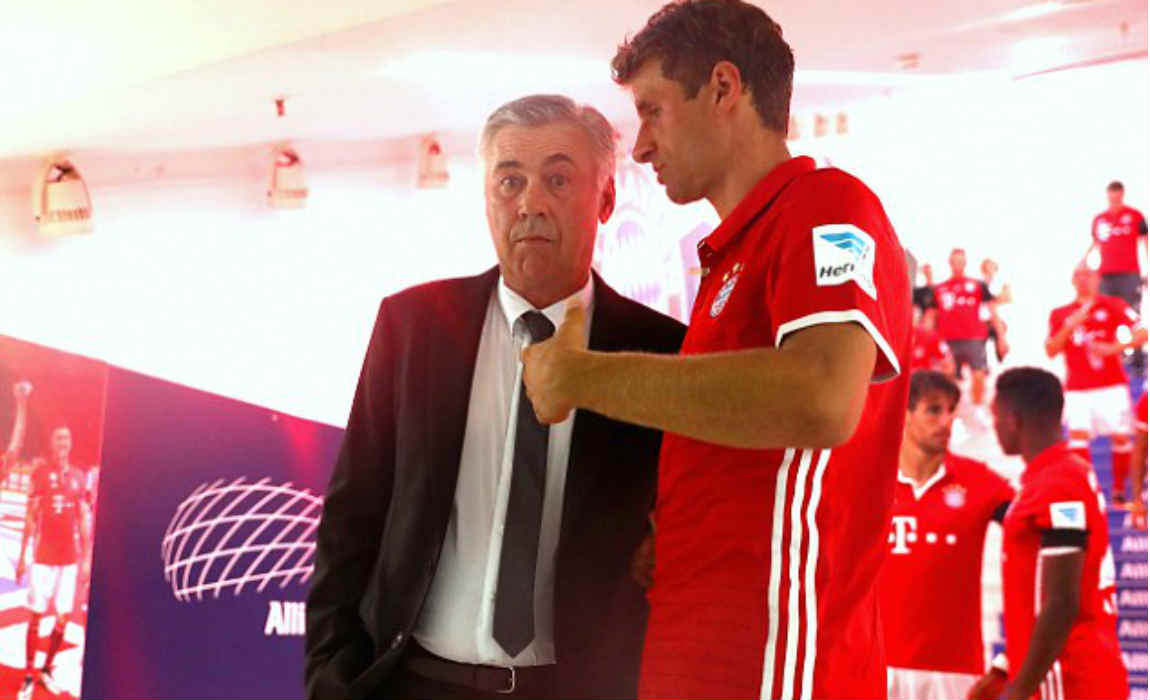 The 58-year-old Italian star coach is under fire for putting the striker on the bench for 73 minutes in Bayern's last Bundesliga game in Bremen (2-0).
"Obviously my qualities are not entirely wanted. I don't know what the coach expects of me," Mueller said when blaming Ancelotti for ignoring him, despite having performed well over the past few weeks and instead choosing the Spanish midfielder, Thiago.
Former Bayern Munich player Lothar Matthaeus does not expect things to change in the near future.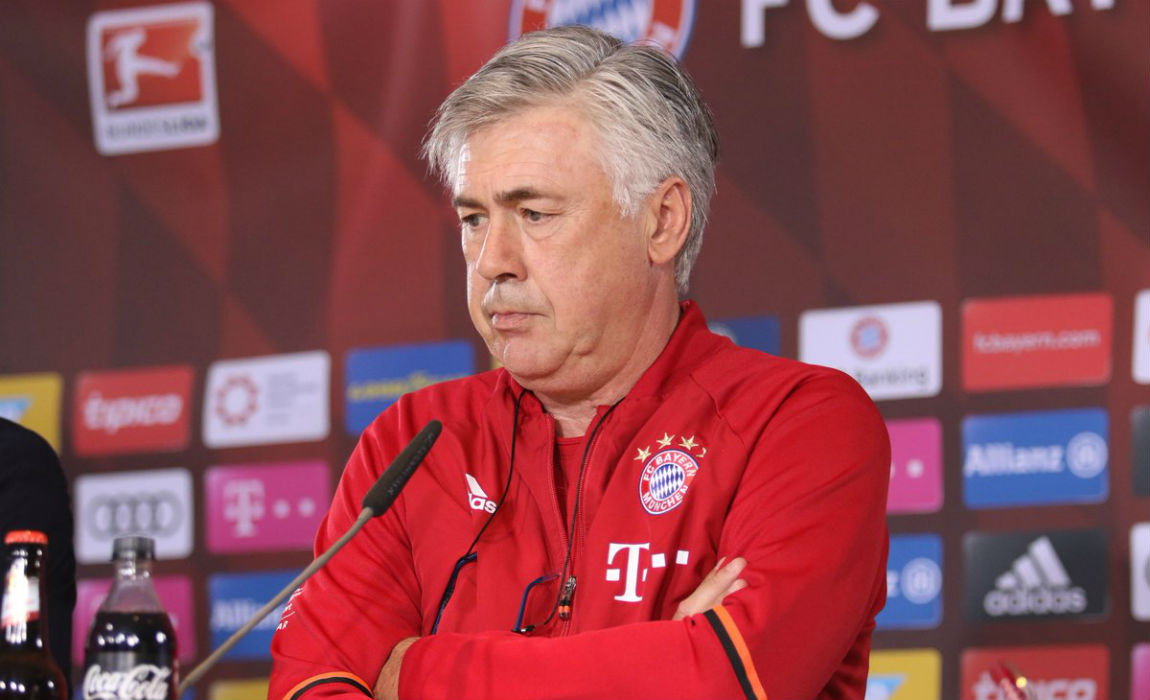 "A player like Thomas Mueller needs a coach that trusts his abilities, and then he will repay him," said the former captain of Germany. "I don't expect the situation of the last season will get any better for Mueller."
The unsolved case of Mueller's position could turn out into a significant problem for Ancelotti. The 27-year-old Bavarian is regarded as the last figure that the club's local fans can identify with. The club management, namely Uli Hoeness and CEO Karl-Heinz Rummenigge, need Mueller's presence to close the gap left by the retirement of the former captain Philipp Lahm.
On the German national team, Mueller is regularly picked by head coach Joachim Loew.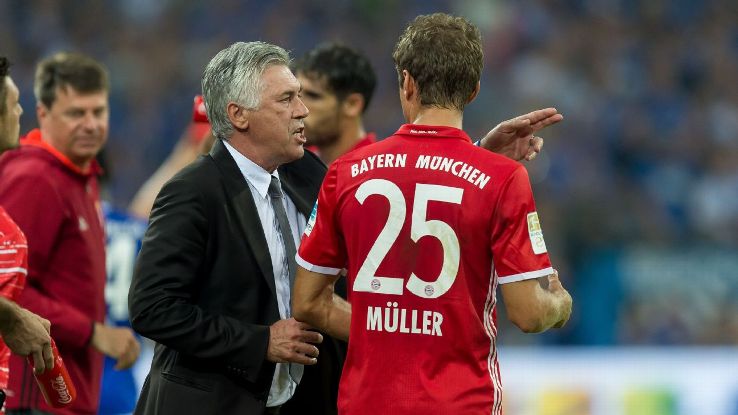 Ancelotti, however, often ignored Mueller in many important games last season such as the German Cup semifinal against Borussia Dortmund and three knock-out games in the Champions League.
In Bremen, Ancelotti counted on Thiago despite the 27-year-old only having 21 minutes of playing time before returning from an injury. Ancelotti claims that he wants to stick to a strictly position-orientated game with a midfielder like Thiago whose job is to support the strikers led by spearhead Robert Lewandowski and wingers Arjen Robben and Franck Ribery.
"Leaving out Mueller was only for tactical reasons," he stressed.
Mueller stands for a more open and unpredictable game and does not seem to fully fit in with Ancelotti's plans. The player's patterns and Ancelotti's principles do not go hand in hand, Matthaeus, said in a recent interview.
"Mueller is not a true No. 7, not a No. 9 and not one to carry out a predetermined role in midfield. He's all of that and in between following his instincts," Matthaeus told the Nuremberg-based sports magazine, "Kicker."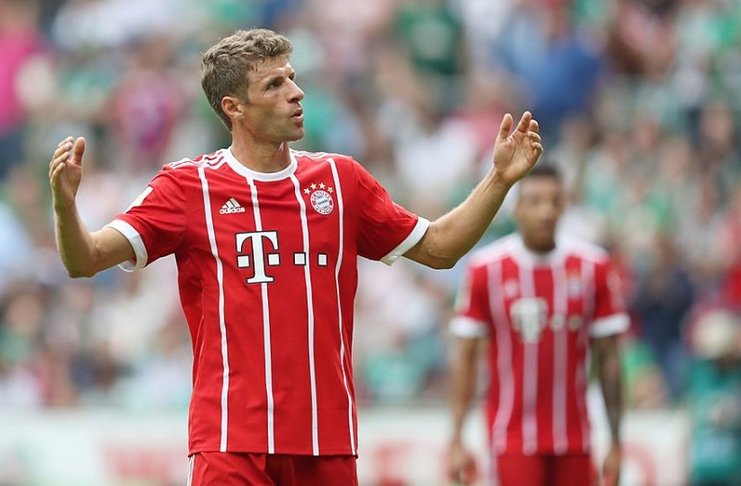 Neglecting Bayern's marketing plans, Ancelotti follows his own strategy. If the Italian coach cannot secure success, especially in mid-September when the Champions League starts, then there is a distinct possibility that he could leave the club. Some pundits feel Mueller might soon start considering a move.
In addition, James Rodriguez will soon return and is a strong rival for the position behind spearhead Lewandowski, which is exactly Mueller's position when considered by Ancelotti.
The Columbian striker, who joined Bayern from 2017 Champions League winner Real Madrid, was Ancelotti's choice to make the team stronger. When James returns, Ancelotti's problems of keeping all of his stars happy will increase.
Ancelotti's Mueller problem is meanwhile dividing the entire club. Mueller is not only vice-captain but a player with a lot of influence with the squad. His contract has recently been extended to 2021 after Mueller and Bayern rejected offers from other European clubs which were, according to media reports, as high as 100 million euro.
Bayern will quickly have to solve the Ancelotti-Mueller problem, as both do not seem to be ready for a compromise. Insiders report that Bayern's new director of sports, Hasan Salihamidzic, is desperately trying to ease the tension surrounding the 2014 world champions.
"We will have many games this season," the former Bayern striker said and promised: "We know about the value that Thomas Mueller has for the team and the club."