Andrea Pirlo's Juventus lifted another piece of silverware on Wednesday as they defeated Atalanta at the Coppa Italia. Juventus have shown incredible fight on the night as they won 2-1 in a tightly contested game. This marked their second trophy this season after the Supercoppa Italia earlier.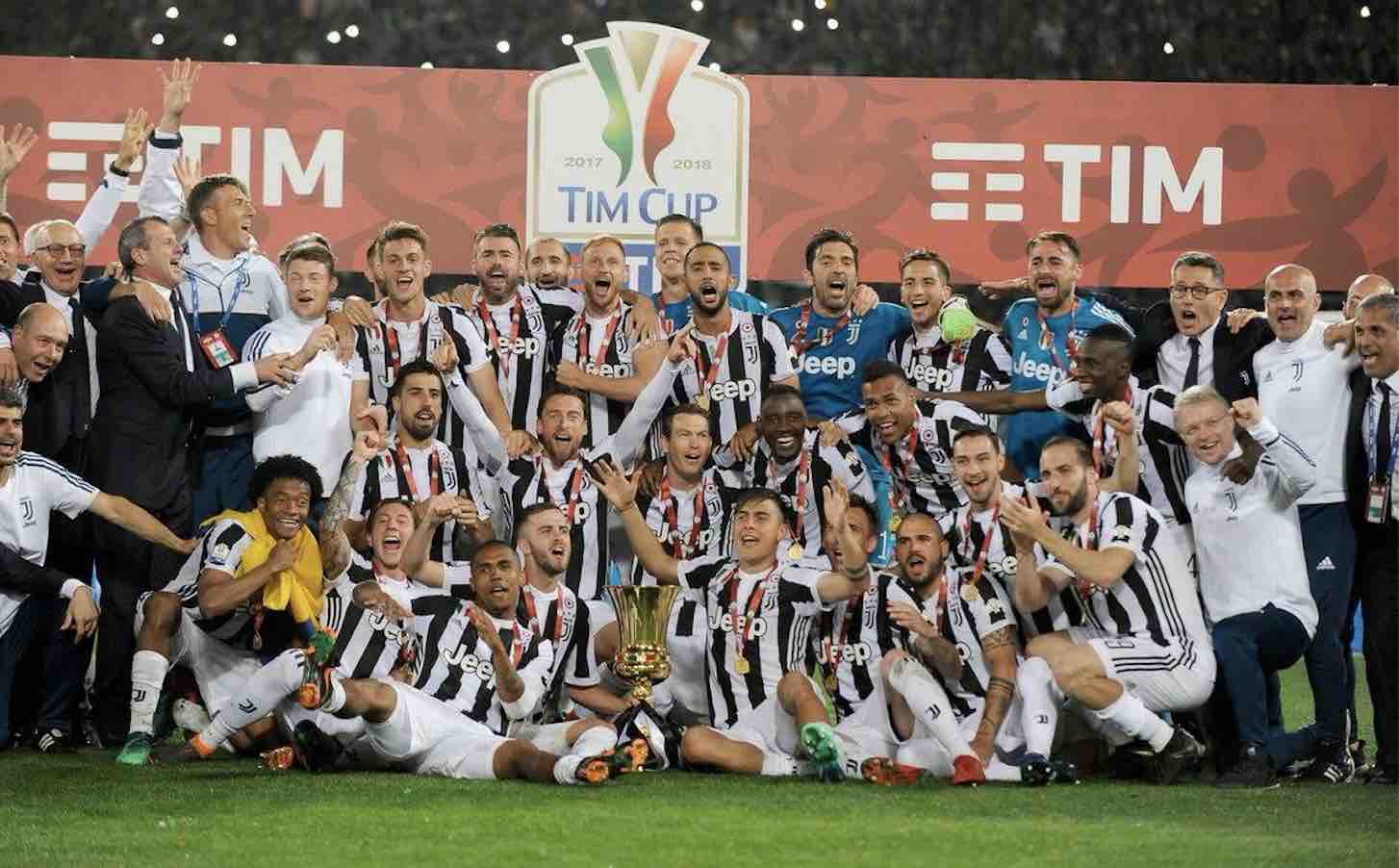 We should not forget that it is under Andrea Pirlo that Juventus have missed out on the Scudetto. After winning the league for 9 straight years it has become something of a part of Juve's life. Missing out on the trophy which has come to be viewed as the Old Lady's right, in his first season doesn't mark a good start for Pirlo.
Juventus have had their bright moments this season. Pirlo's boys showed promise in few games but the inexperience and a lack of a clear plan didn't help their cause. A young manager like Pirlo needs time to implement his philosophy on the team. The recent developments in Serie-A may not be the ideal time for Juventus to experiment. However, the much-maligned boss has reiterated to stay at the club after their Coppa Italia success.
A TRANSITIONAL PERIOD
Juve bid farewell to Maurizio Sarri after just a season in charge. The Italian drove them to a league title but the Old Lady faithful felt that the brand of football played under Sarri was not entertaining. Another failure in the Champions League and few rifts with the board meant the end for Sarri in Turin. The outgoing Sarri made remarkable comments about Juventus saying that they were uncoachable.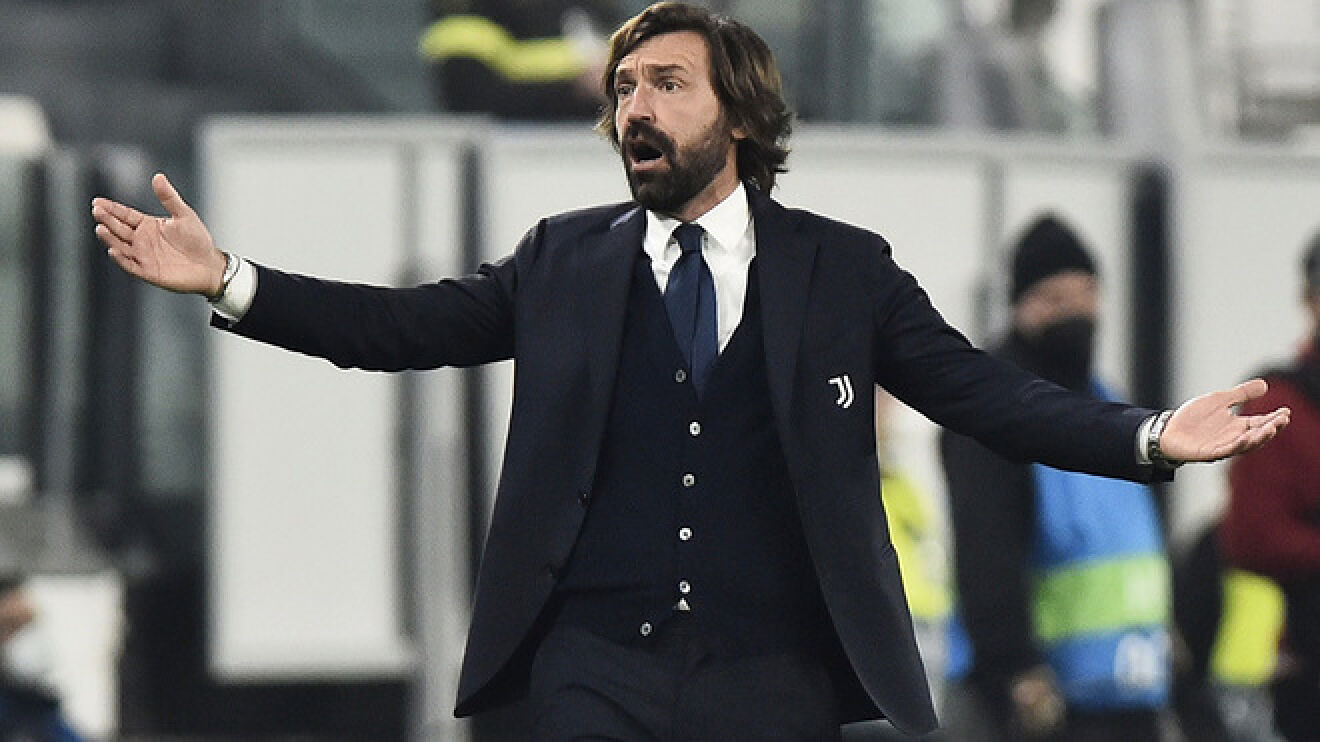 The Bianconeri were looking for a new manager that would help them conquer Europe. A wide roster of names were considered but the club's decision surprised everyone. Andrea Pirlo had just been handed the Juventus under-23 charge when he got a surprise call to manage the senior team.
Pirlo has a deep understanding of the game as a player and a coach. In his thesis papers at Coverciano, he stated that his idea of football was inspired from Barcelona of Johan Cryuff and Pep Guardiola, Ajax of Louis van Gaal, Milan of Carlo Ancelotti.
In his nascent coaching career, he's trying his best to implement his philosophy onto his team. It would definitely take some time to implement it further. In the short term, the negative results may impact his job status in Turin.
DISCOVERING AN IDENTITY
Pirlo went old school as he switched between two classic formations – the 3-5-2 and 4-4-2. Young guns like Weston McKennie, Dejan Kulusevski, Federico Chiesa and Arthur were signed to carry out Pirlo's task on the field. Alvaro Morata was also brought to Italy to provide Cristiano Ronaldo some competition.
Juventus made a bright start to life under Pirlo as they won 3-0 against Sampdoria. The game couldn't inspire a title defence as they lost ground soon after. A string of three draws saw them lose early ground in the league table. They failed to take chances when it mattered and it came back to haunt them.
Weston McKennie sets up Dejan Kulusevski's opening goal in the Coppa Italia final. Nice assist from the #USMNT midfielder and excellent finish to give Juventus the early 1-0 lead.

— Ives Galarcep (@SoccerByIves) May 19, 2021
The visit of Barcelona in the Champions League provided a stern test in which Pirlo's men fell flat. They lost 2-0 and were lost at sea in the attack. A Cristiano Ronaldo-less attack failed to create anything and suffered a poor defeat. Draws and defeats here and there prevented Juve from gaining any momentum in the Scudetto chase. A 2-0 defeat to eventual champions Inter in January marked the beginning of the end for Juve's monopoly in the league.
PLASTER THE CRACKS PIRLO
Juventus this season be summarized very briefly: Solid at the back, Toothless in attack. They boast some of the world's best defenders across their backline. Chiellini, Bonucci and de Ligt marshaled their troops well and were pretty hard to breach. The attack despite having the legendary Cristiano Ronaldo failed to click at times. Ronaldo enjoyed another pretty impressive campaign in terms of scoring goals despite limited chances.
Arthur Melo, in particular, failed to replace Miralem Pjanic's creative abilities in the middle of the park. Weston McKennie has been good but he was used in many positions instead of in his preferred box-to-box role. Dejan Kulusevski and Federico Chiesa have encountered the same problem. Pirlo might be to blame for this situation as he was constantly chopping and changing combinations to get results.
🗣 Pirlo ready to accept criticism after damaging loss to #ACMilan: "I have no one to blame"https://t.co/I1GT1TP7NV #SempreMilan

— SempreMilan (@SempreMilanCom) May 10, 2021
Pirlo used multiple formations to no good effect. His in-game management has to be better. Especially when it comes to substitutions and tactical tweaks determining crucial battles on the field. With growing time hell definitely learn it, but the question is can Juve afford to give Pirlo more time?
A STORM BREWING
The Coppa Italia win came at the right time for Juventus. With the league title lost and the Champions League journey already over they had to win silverware to salvage their season. Dejan Kulusevski their shining star broke the deadlock at the 30-minute mark.
Atalanta pegged them back as Malinovskiy equalized just before the half-time. Juve were attacking well in the second half and Chiesa scored the winner. They showed defensive resolute to see out the game 2-1 and lift the title.
Grazie per il regalo di compleanno. Grandi ragazzi! 🏆 🇮🇹 🎉 @juventusfc #AtalantaJuve #ITAL14NCUP #CoppaItalia pic.twitter.com/KXKXsF9QGR

— Andrea Pirlo (@Pirlo_official) May 19, 2021
This win has to kickstart Pirlo who has been under immense pressure. The talk of an axe has already started and he has to silence his critics and prove that he deserves the job.
Next season would be one of the tightest ones in the league. Jose Mourinho has arrived in Italy at Roma. Antonio Conte after winning the league is a brutal force again with Inter Milan. Stefano Pioli at AC Milan with Zlatan Ibrahimovic would look to rise again. Amidst all these challenges Pirlo has to stand out and fight for his future and prove he's the right man.