It has been a year of upturns for the Manchester United full-back and what looked like the end of his path at Old Trafford became a fresh beginning as the season progressed. Luke Shaw has had a complete revival of his career under Ole Gunnar Solskjaer and is looking more dangerous than ever.
Luke Shaw has been voted the MUFC Players' Player of the Year for his stellar performances as United turned things around after a poor start of the season which saw a 6-1 league thrashing at Old Trafford by Tottenham and a group-stage exit from the Champions League following a shock defeat to Istanbul Basaksehir.
In recognition of a superb season 👏

We couldn't be any prouder of you, @LukeShaw23!❤️

🔴 #MUFC | #⃣ #MUNFUL pic.twitter.com/FsFoxGoKS3

— Manchester United (@ManUtd) May 18, 2021
With Shaw's rise, United have now secured the second spot in the league and might potentially be the Europa league champions as they face Villareal in the final next week. The 25-year old Englishman was brought to The Theatre Of Dreams as a teenage prospect in 2014 for £30m and became the most expensive teenager in world football back then.
Now in his seventh season at the club, Shaw has seen many ups and downs including a severe double-leg fracture that ruled him out for six months. Shaw overcame the injury among other challenges to become one of the most crucial players for the Red Devils.
Let's take a look back at his roller coaster United career and what lies ahead —
COMING IN FROM SOUTHAMPTON
Luke was a part of United's plans a season before and was finally signed in 2014 under new boss, Louis Van Gaal. 18 at the time, Shaw was known for his amazing pace going forward and was tipped to become the ideal modern full-back that all English teams were looking for. Chelsea had also scouted him, but his wage demands led the Blues to pull out of the deal fearing friction in the dressing room.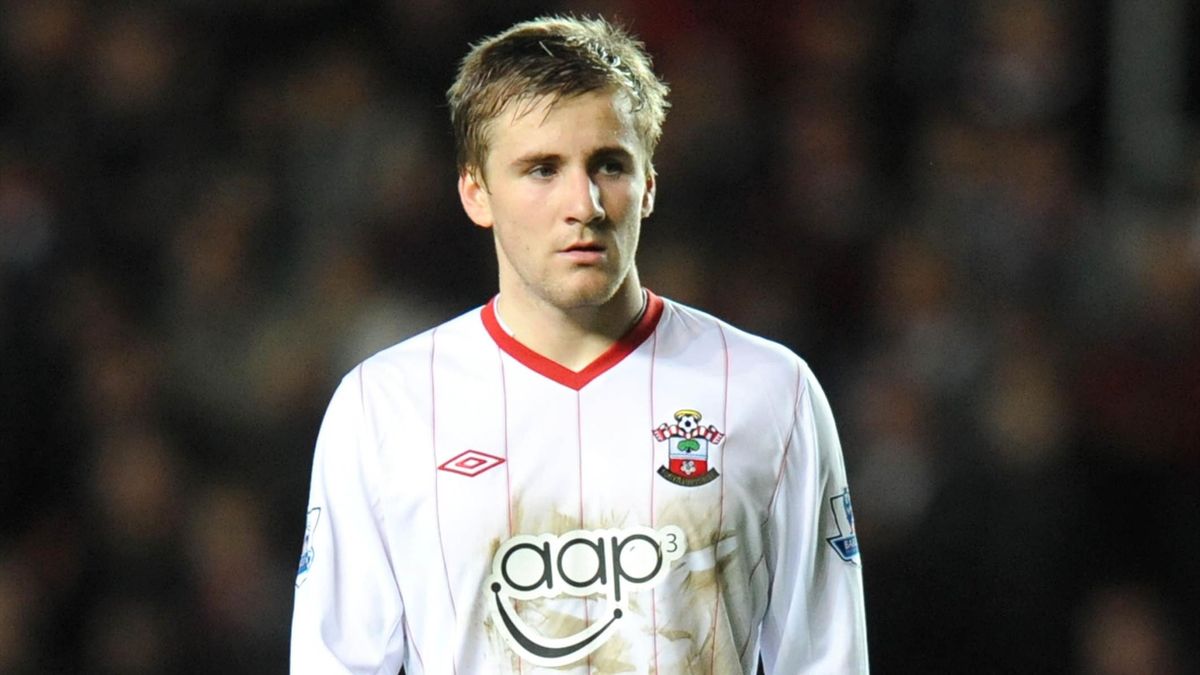 Shaw couldn't start the season as a hamstring injury delayed his debut for a month. He finally got off the mark against West Ham United in September 2014 but couldn't become the Dutch manager's first choice.
The British youngster was always under scrutiny for his fitness, from both national and club coaches during his career. Van Gaal was known for his extreme training methods and to keep fitness a top priority for his team. He took no time to point out the teenager's overweight body. In fact, during the preseason tour, Van Gaal made him train alone in order to get him in shape.
By the end of his first season at Old Trafford, Shaw had started to impress his coaches and teammates including captain Wayne Rooney.
THE HORRIFIC NIGHT IN EINDHOVEN
In their first Champions League group-stage match of the 2015-16 campaign, Manchester United were to visit the Dutch side PSV Eindhoven at the Phillips Stadium in Eindhoven.
Shaw started the game for the Red Devils and was looking in fine touch before a tough sliding tackle from PSV's Hector Moreno in the 25th minute caught him and he had an awkward landing on his right leg.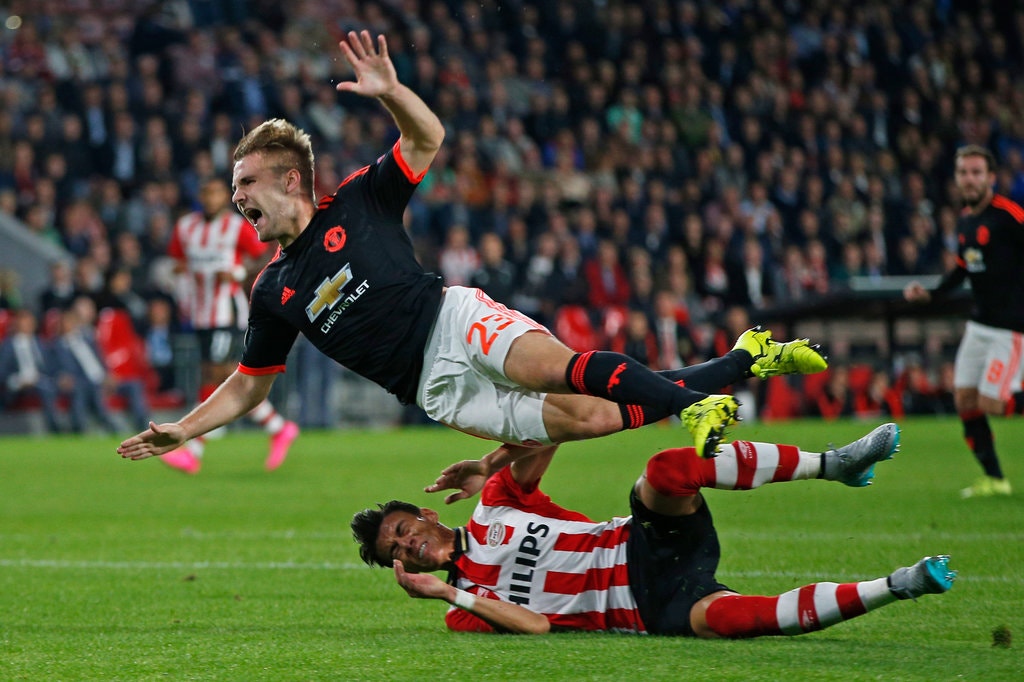 He had to be given instant treatment as the play stopped for 10 minutes before he was finally stretchered off the pitch. Scans later revealed that Luke Shaw suffered a double fracture and had to be out for at least six months to complete his revival.
The horrific incident almost ended the career of an up and coming teenager who had the world at his feet. After contemplating over whether to instantly fly back the aggrieved left-back to kickstart his rehabilitation, the doctors found two blood clots on his lower limb that required an emergency operation, a delay in which could have resulted in him losing his leg.
It was the lowest moment of Shaw's career as he later opened up about the injury. "If I could go back in time and change the way of a game, it would have to be the game when I broke my leg. I felt like I was really flying at that point in my career, I was feeling really confident and obviously, nobody ever wants to break their leg in a game."
The then 20-year old boy recovered in six months and came back to training after further working on his physical and mental strength but had to wait till the next season to get back to match fitness.
NOT IN THE MANAGER'S GOOD BOOKS
Van Gaal had already criticised the young full-back for his lack of fitness and desire, but Shaw outlasted the Dutchman as he was sacked by the club in May 2016 after a FA Cup winning campaign.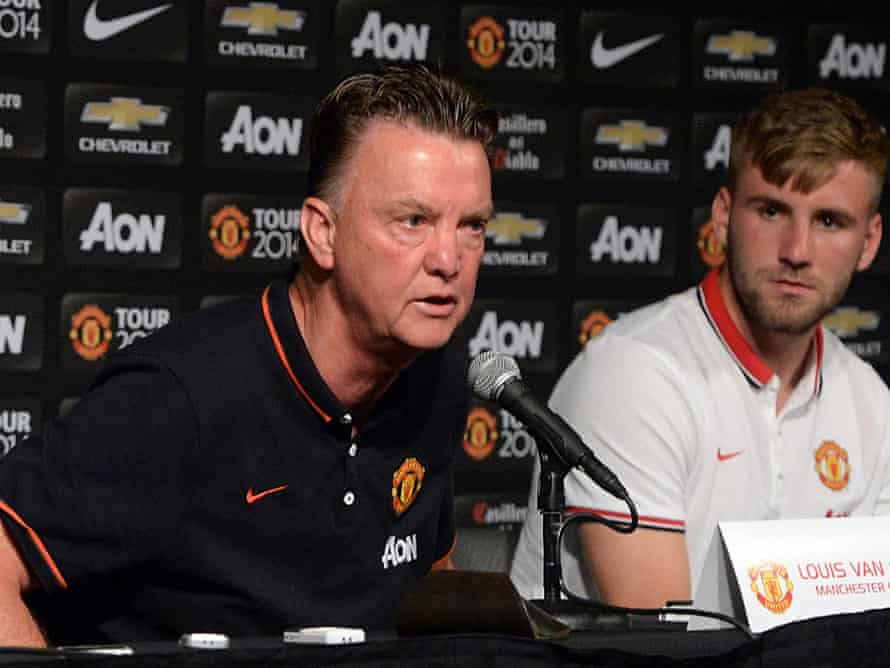 Life was about to become tougher for Shaw as the replacement was an even more rigid and stern Jose Mourinho. It didn't take much time before Mourinho publicly lashed out on the prodigious left-back for his defensive ineptness. Post a 3-1 away defeat to Watford, Mourinho called out Shaw for his inability to mark Amrabat that lead to the second goal.
It didn't stop with the in-game performances as Mourinho later questioned his character and desire to play for the club after Shaw claimed not being in the condition to play a day prior to the match day.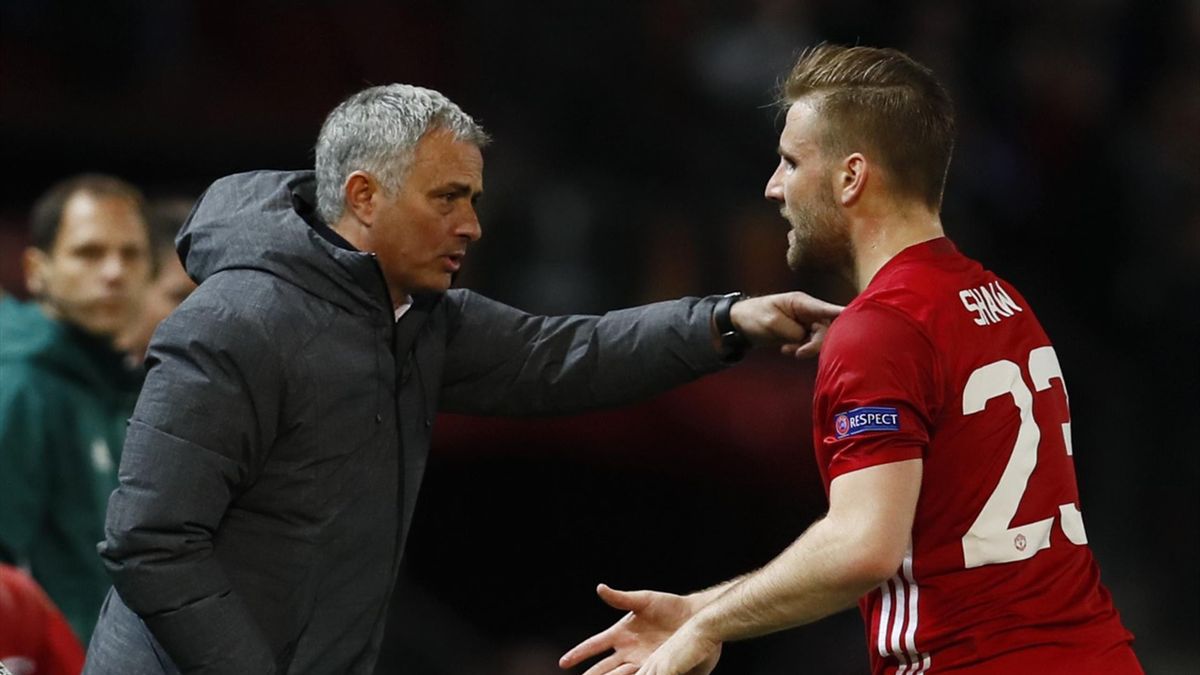 Even the England national team coaches – first Roy Hodgson, and later Gareth Southgate criticised Shaw for his fitness and lack of discipline in terms of maintaining an athletic body.
But Luke Shaw took it upon himself to prove the experienced guys wrong and maybe that's the reaction they wanted with all the public criticism.
"That's where I've changed from a kid to a man, I've realised that. At times Mourinho got frustrated with me because he knew I could do better. When I look back, maybe he was right at times. Now, I don't want to keep focusing on that. I had a chat with the manager before the season and he said he wanted me to stay and fight for my place, and that motivated me a lot," said the English defender.
HIGH AND LOWS CONTINUED
Shaw started working on his fitness, with a personal trainer from the club helping him achieve the ideal shape and soon started improving.
By the start of the 2018/19 season, Shaw had managed to impress Mourinho and made it to his first-choice lineup in the season opener against Leicester City at Old Trafford and scored his first-ever goal for the Red Devils in a 2-1 win.
The then 23-year old won United's Player of the Month award consecutively in August and September 2018 and his third of the season in March 2019 before winning the MUFC Sir Matt Busby Player of the Year award for the 2018/19 season, based on fan votes.
Mourinho had been sacked by then and was replaced by former Man United player and club legend Ole Gunnar Solksjaer. This proved to be a turning point in Shaw's career as Ole was different from the previous two managers in terms of man-management. His methods weren't ruthless but rather compassionate.
Luke Shaw had started to make headways but he still wasn't quite there, after getting a new five-year contract in 2018 the expectations grew at an even faster pace.
The 19/20 season was yet again disturbing for Shaw as he missed out on large chunks of game time due to recurring muscle injuries. But Shaw stayed motivated and kept performing well at the chances he got.
THE REVIVAL OF LUKE SHAW
The next season was considered his final chance to prove himself capable of representing arguably the biggest football club in the world as United bought the 28-year old Alex Telles from FC Porto as a potential replacement for the Englishman.
The threat to his position and Ole's constant words of praise and advice motivated him to give more than ever and the world saw the best version of Luke Shaw in the 20/21 season.
🗣️ Luke Shaw on Solskjaer: "I think man-management-wise, he's been unbelievable for the whole squad.

"We've got an important second half of the season and Ole's been great. We're all really enjoying working under him."#MUFC #UEL pic.twitter.com/TlAShTj8mt

— Manchester United (@ManUtd) February 26, 2020
Despite a shaky start in a congested schedule without any pre-season training, the Red Devils soon picked pace and Shaw became the driving force that the club needed. Along with Bruno Fernandes, he indisputably carried Manchester United during the tough phase and the development in Shaw's game was clearly visible to everyone including bench-warming Alex Telles.
The most out of any player this year.

Reminder: Luke Shaw is a left-back.#MUFC | #LEEMUN pic.twitter.com/MT15WFciFm

— Manchester United (@ManUtd) April 25, 2021
Adding to his attacking traits, Shaw enhanced a great positional sense while defending which was one of the major drawbacks of his game. He started to time his runs better while also developing his crossing technique.
Solskjaer used him along with Marcus Rashford and Paul Pogba in a triangle on the left side of the pitch to split open deep-seated defences and it worked wonders for them as Luke Shaw registered five league assists.
His linkup with fellow English defender Harry Maguire also started to get noticed as his defensive acumen came on the fore. The latter's leadership ability also impacted Shaw as he looks better than ever in both halves of the pitch.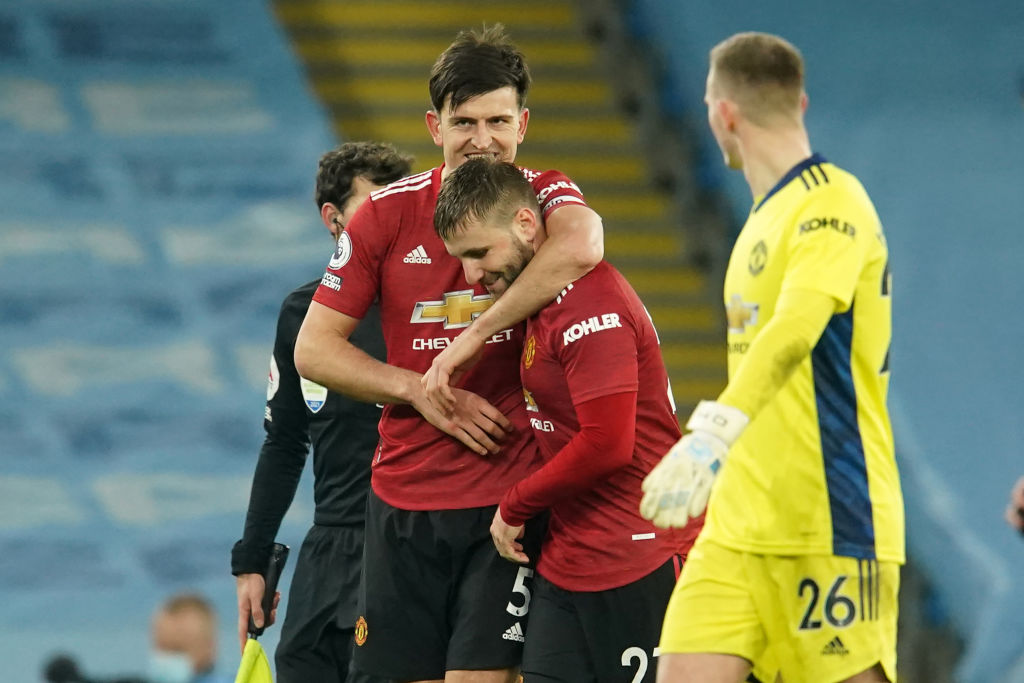 There are still certain drawbacks to Shaw's game but with his relentless hard work and perseverance, he has become one of the best left-backs in the English top flight.
The revival of Luke Shaw shown in his recent performances for the club have surely earned him a place in Gareth Southgate's England squad for the Euro 2020 and is most likely to be the first choice ahead of Chelsea's Ben Chilwell, West Ham United's Aaron Creswell, and Aston Villa's Matt Targett.