A frustrated Arsenal fan has now taken matters too seriously and is making an attempt to BUY OUT the Premier League club's majority shareholder Stan Kroenke.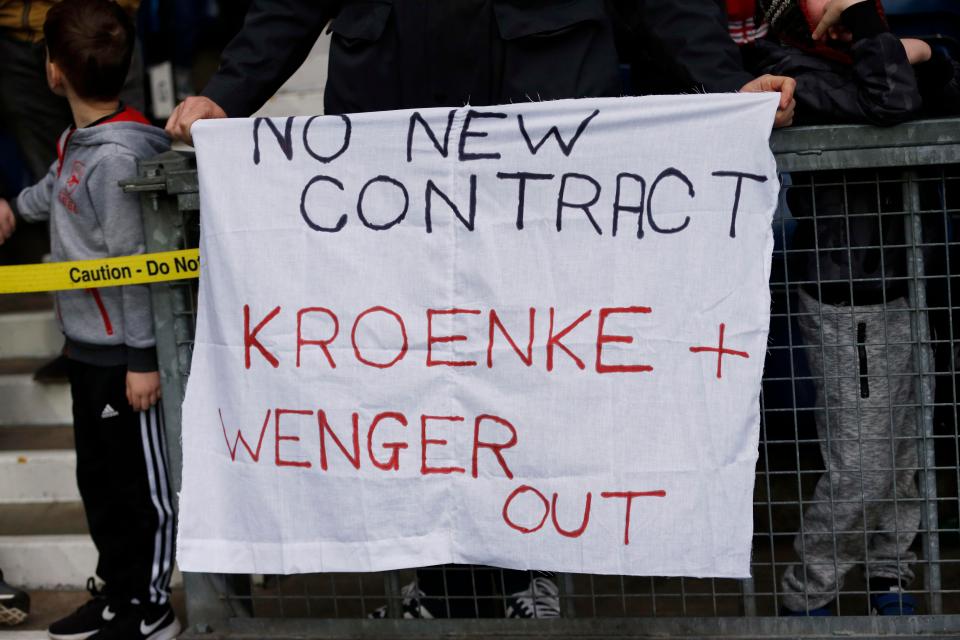 The fan revealed his plan on Reddit, and proposed a sensational crowd funding campaign to take over the American's shares in order to handover the ownership to the fans of the club.
Estimating a valuation of £904m, the fan under username lifeshard92 explained: "We have an estimated number of fans of 27 million worldwide.
"Now I'm not saying all of them are going to fund this little enterprise."
"But thinking of this practically, if one million gave £1,000 – less than the cost of a season ticket – we would be in the position to buy him out by over £100m, with a bid of £1bn on his valuation."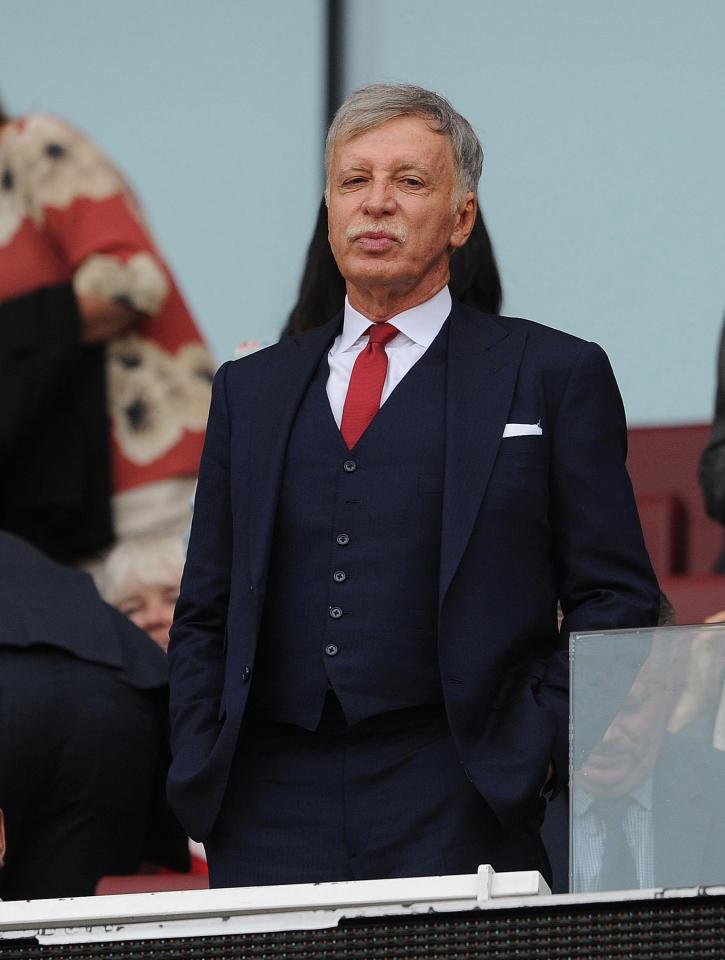 He added: "If we were successful, I think the possibilities of us owning the club are endless."
"With £200 then given by these owners, we would be able to fill the kitty up with a £200m transfer budget should we so wish."
Pandemonium has broken loose among the fans after Arsenal's lack-lustre performances in both the Premier League and the Champions League, along with the uncertainty about Wenger's future at the club.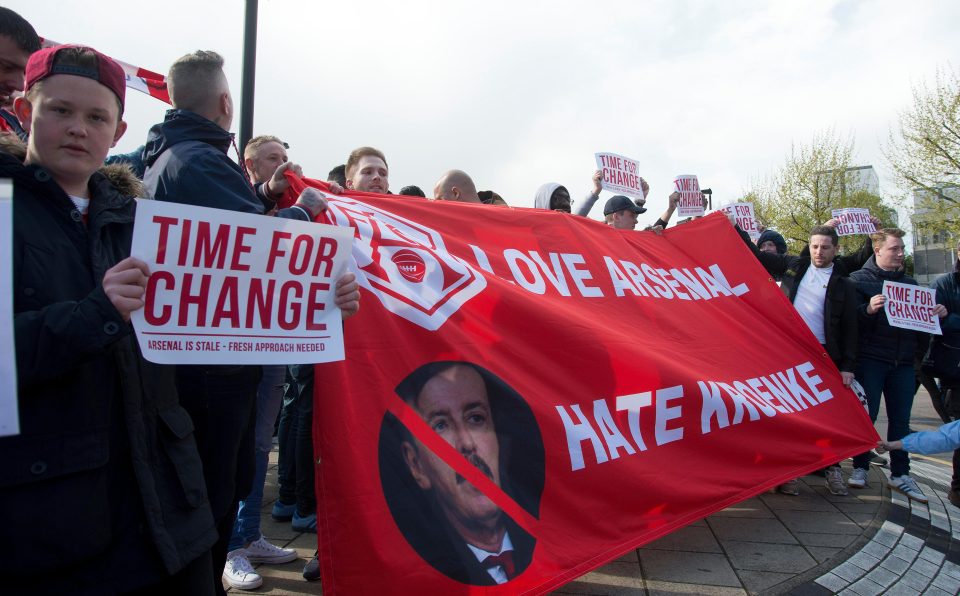 Supporters now believe that the club has prioritised monetary gains over trophies, as they have only been successful to clinch just two FA Cup titles since 2004.
Wenger is facing the heat after they were humiliated 10-2 (on aggregate) defeat to European rivals Bayern Munich over the span of two-legs in the Champions League last-16 round and a 3-1 defeat against West Brom last weekend.
The Gunners bosses are willing to offer the Frenchman a new contract and now it would be interesting to see whether Wenger signs a new deal amid huge protests from fans after a disastrous run of results in both the Premier League and the Champions League.
The Gunners are likely to miss out on the Champions League for the first-time in Wenger's two decade long stint at the club.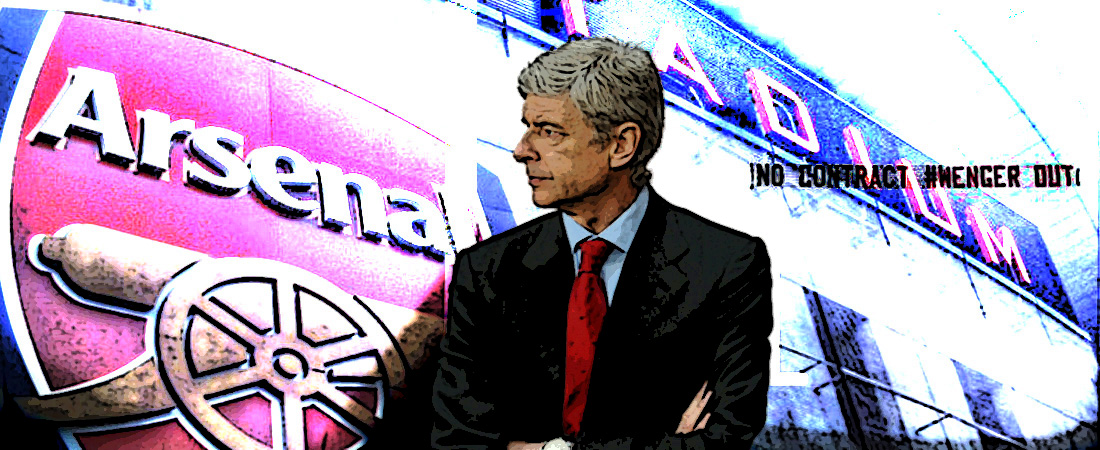 A growing number of Arsenal fans are getting frustrated with the lack of ambition shown by the club under Arsene and #WengerOut signs are flowing in full glory.
However, now during the on-going international break, the under-fire boss is confident that he can change things around and make this season a success, stressing on the fact that the Gunners still have two games in hand over some their title rivals.
Arsenal are now in the mix to lift the FA Cup trophy this season and are set to take on Manchester City on April 23.
Ligue 1 giants Paris Saint Germain have reignited their interest in Arsenal boss Arsene Wenger.
Sources reveal that the French champions now want Wenger to take over from Unai Emery in the summer.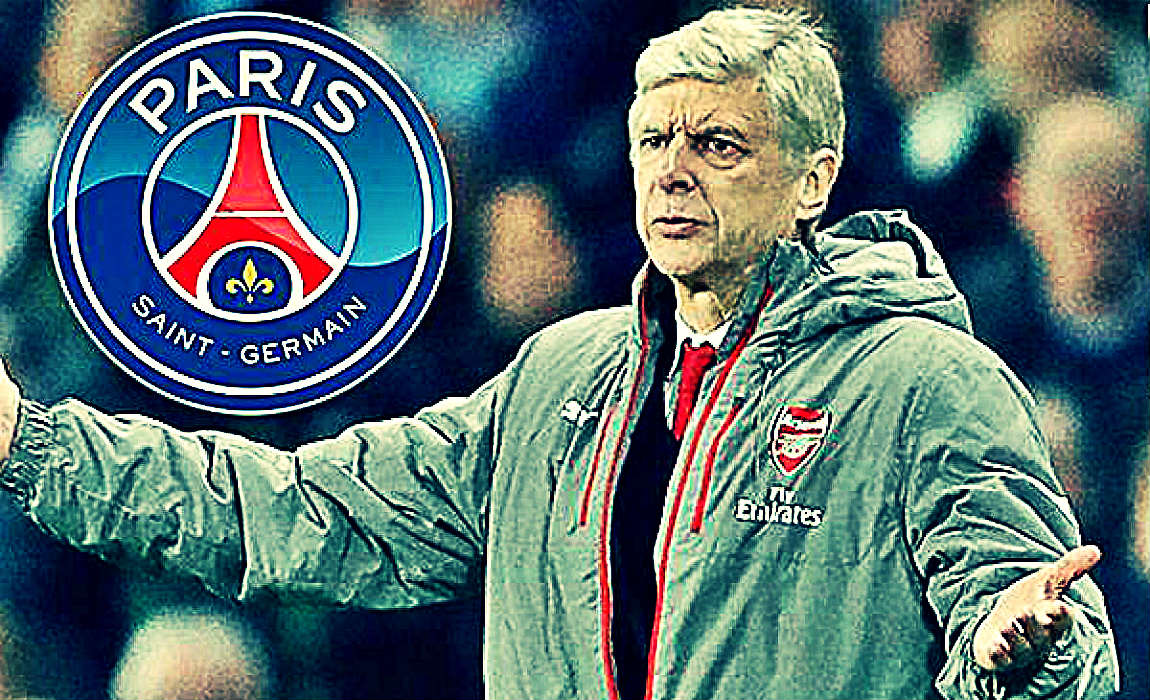 And this time around the French giants are confident that they can finally rope in their long-term target.
Arsene Wenger has snubbed two offers form the Ligue 1 side PSG in the last 5 years and opted to stay at the Emirates in order to prove his loyalty to the Premier League side Arsenal.
PSG chairman Nasser Al-Khelaifi is confident that Wenger can turn the tables around at PSG after a disappointing season under current boss Emery.
And now it would be interesting to see whether the French boss makes a switch to the Ligue 1 giants as he is yet to agree a new deal at Arsenal – with his current contract set to expire at the end of the season.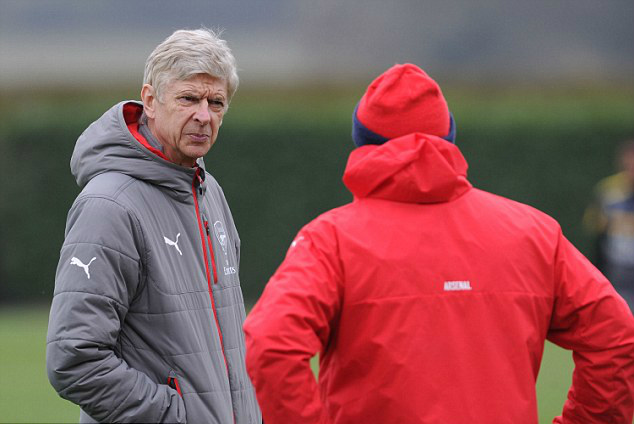 Sources have revealed that Wenger has again played down talks of a link to Paris Saint-Germain and it is believed that he will sign a new two-year contract with the North London club.
However it is quite evident now that the Frenchman is going through the worst run of his spell  at Arsenal, both in the Premier League and in all other competitions.
And when asked whether he will consider this season to be a success if he guides the Gunners to FA Cup triumph and pilots them to a top-four finish in the league, he had a mixed response.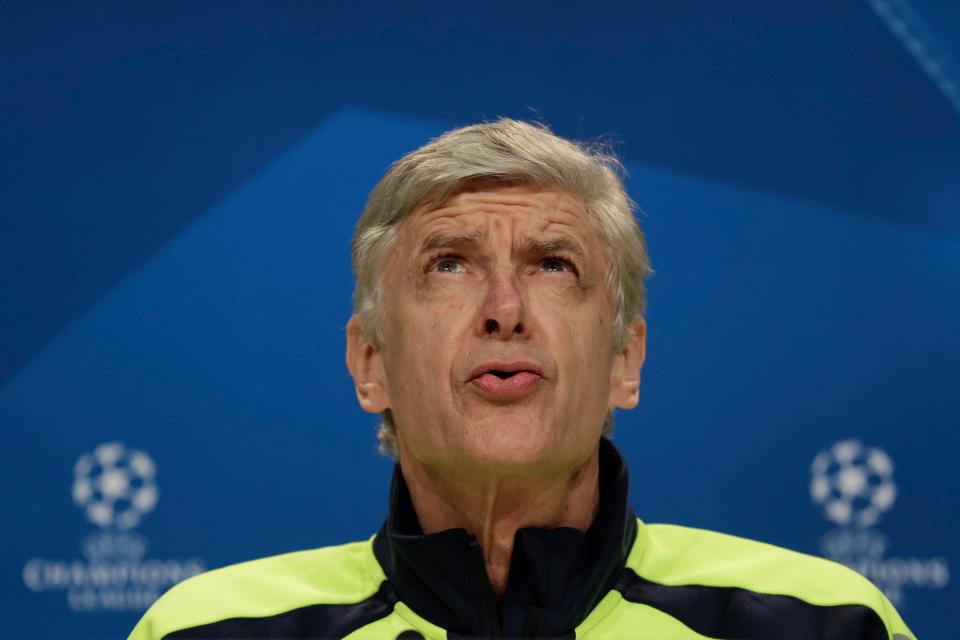 Wenger said: "You can basically say if you don't win the championship it is not a successful season. But you look at clubs like Liverpool, they have never won the Premier League, but they are a very big club."
"You have clubs like Man City and Man United… but the championship will almost certainly be won by Chelsea so we have all, and no matter how many we are, only every year one will win it."
"But of course it will be a disappointment not to win the championship."
"After that you have to just do as well you can."
"And other people judge. People judge your work, but my job is not to judge, my job is to produce and let other people judge."
Wenger did not reveal anything when questioned about his anticipated new two-year deal at Arsenal.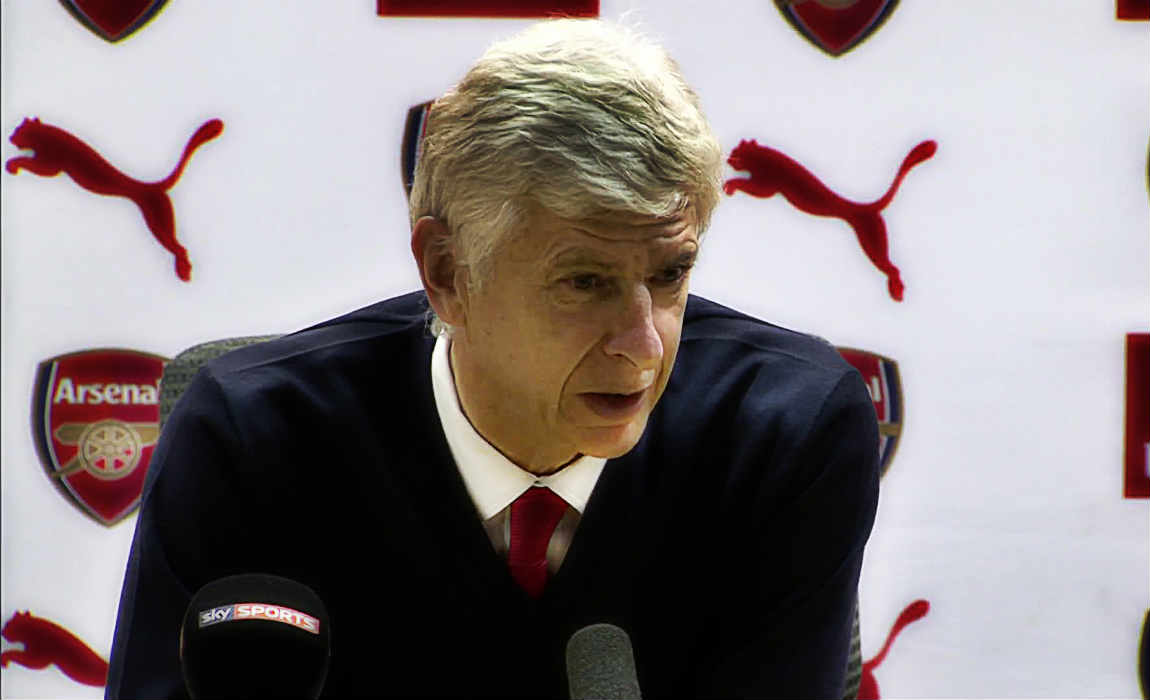 He added: "My news is that I have no news. No matter how long I stay I will be committed and completely focused as long as I stay at the club."
"How long I say doesn't really matter because as long as I'm there I'm completely focused on achieving the best with the club."
"At the moment we're going through a difficult period on results so I think it's much more important to focus to get it right again. We suffer a lot at the moment but when you take a bit of distance to put things into perspective, we have two games in hand, we are two games behind on the number of games played. We have a semi-final to play against City, so our season will be decided on how well we respond now to the difficult period we have."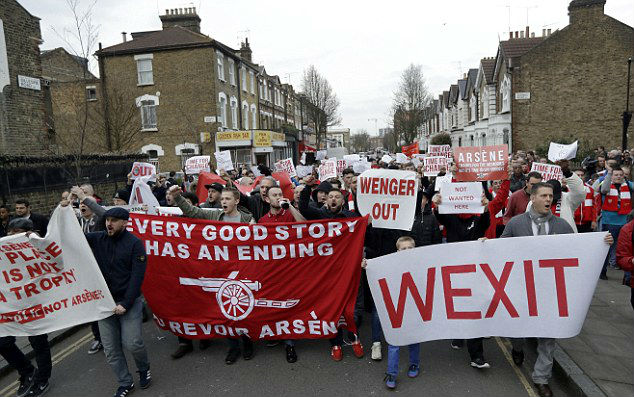 Around 200 fans shouted ant-Wenger chants outside the Emirates stadium before the Champions League last-16 second-leg defeat against Bayern Munich on Tuesday.
The protesters outside the stadium carried banners and signs including one that read 'No New Contract' with the French manager set to leave the Premier League club in the summer if he does not sign a new contract.
The angry fans had also chanted 'Wenger Out' as they marched towards the Emirates.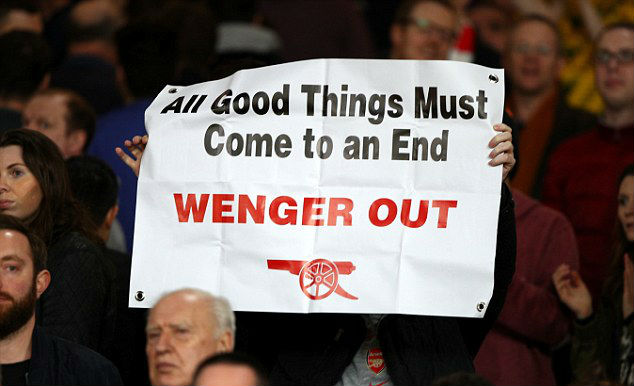 Protests against Arsene Wenger doesn't seem to be stopping anytime soon as Arsenal fans staged yet another march – calling for the ousting of the iconic manager.
Gunners fans have become more and more vocal about their displeasure with the Frenchman and they are calling for Wenger out during every game.
There were also protests ahead of Arsenal's 5-0 win over non-league side Lincoln City in the FA Cup quarter-final clash.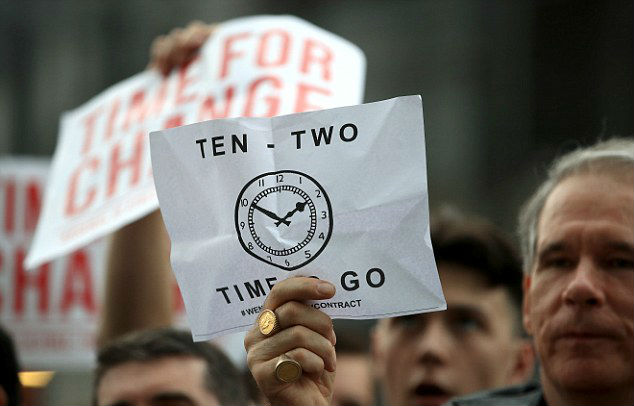 Anti-Wenger chants were heard loud and clear throughout the game – while some called for a 'WEXIT'.
Arsenal have failed to win the Premier League in over 13 seasons now and this has caused huge uproar among fans.
And there were 'No new contract' mass protest again when Arsene Wenger's Arsenal visited West Brom on Saturday and succumbed to a shocking 3-1 defeat.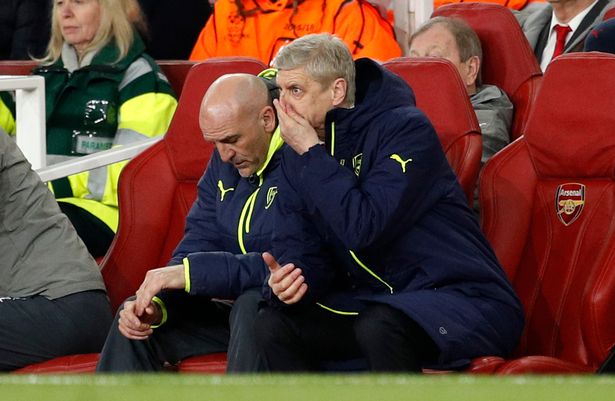 The Gunners boss is said to hold a meeting with the board – although no decision has been made by the club on the Frenchman's future.
Arsenal have stated that any decision about the long-standing manager's future will be a mutual one.