Gunners fans have requested Arsenal star Alexis Sanchez to stay put at the North London club after he posted an arcane message on Instagram.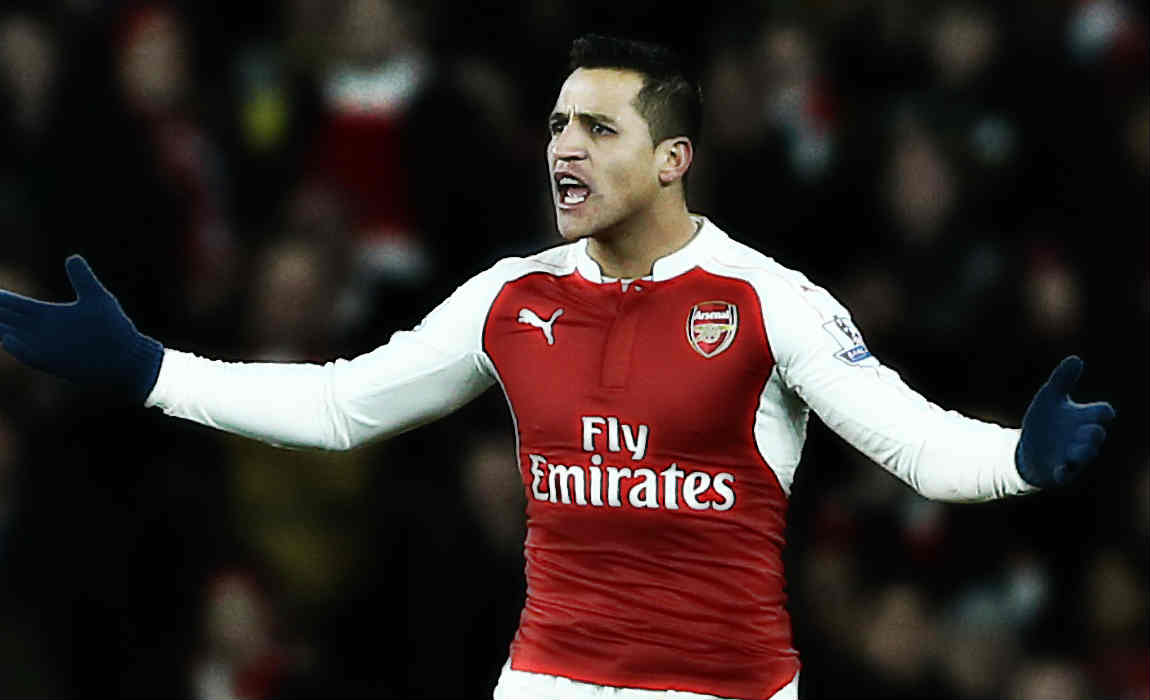 The panic mode has already set in after the former Barcelona player wrote: "Strong people smile with a broken heart. They cry with the doors closed and fight battles that no one knows."
"They cry with the doors closed and fight battles that no one knows…!!"
Sanchez's cryptic message on Instagram has now instilled doubts in the minds of the supporters, but some say that the message was for his cousin, who recently died due to brain tumor.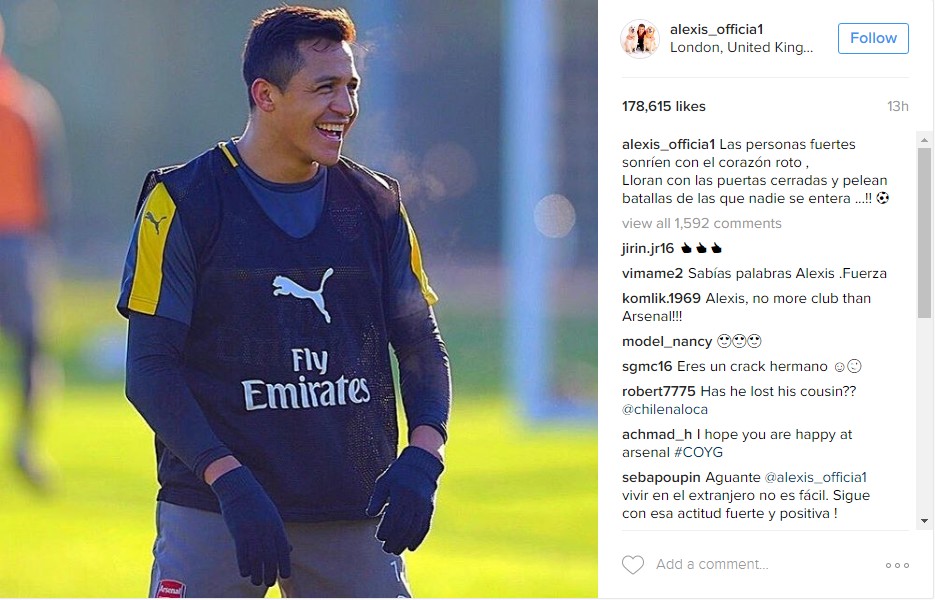 It is known to all that Alexis Sanchez was very close to his cousin Juan Sanchez, who had once visited his brother in London.
But there is a twist in the story, as always. The Chilean striker posted the emotional message on Instagram on the day Gunners boss Arsene Wenger revealed that the club cannot match the whooping £400,000-a-week wage packet that Sanchez has been offered from a Chinese Super League club.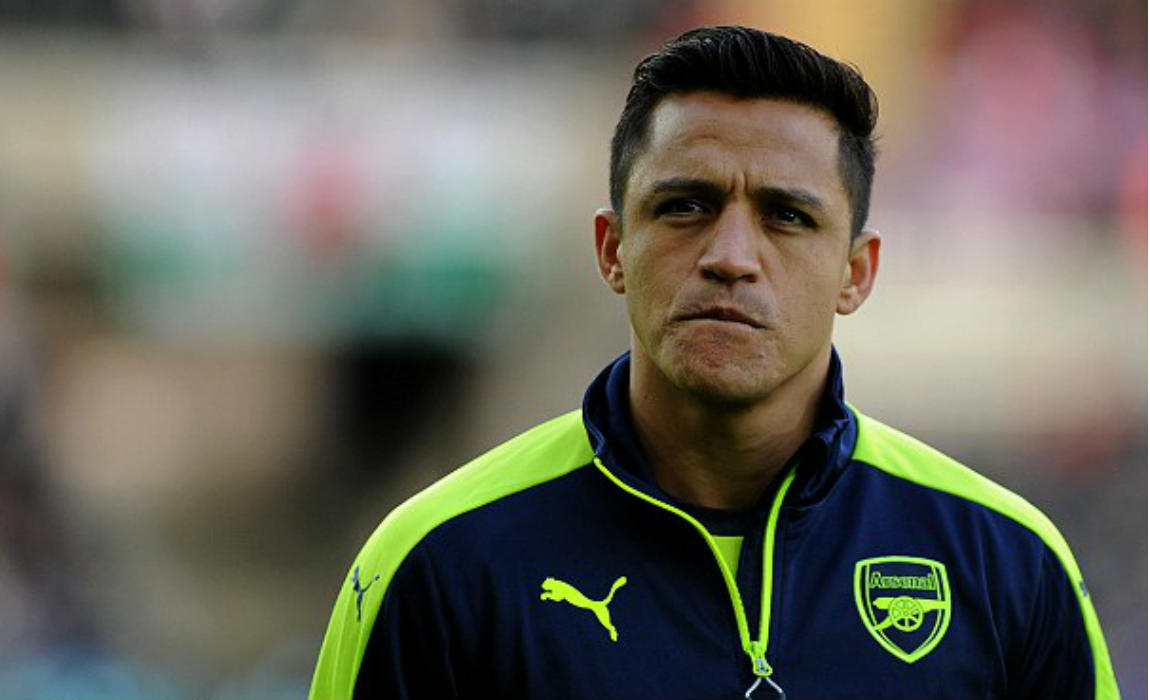 Sanchez stalled negotiations over a new deal at Arsenal after he was linked with a sensational move to Manuel Pellegrini's Chinese Super League club Hebei China Fortune.
Sanchez will earn three times more than what he earns at Arsenal if he decides to move to China.
After the Chilean's emotional message on social media, fans now believe that Sanchez has made up his mind and wants to leave.  The supporters have now begged the former Barcelona man to stay at Arsenal.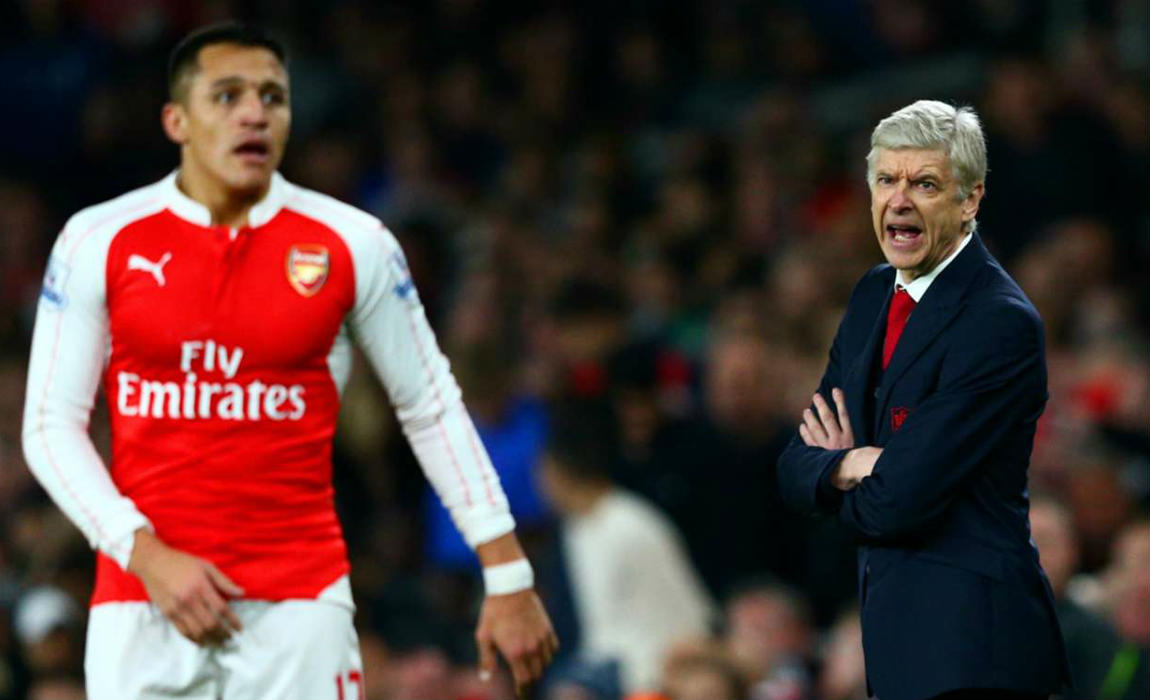 Wenger admitted: "The danger we face is that the offers from China become the benchmark for Europe and we cannot compete."
"Of course it is a worry. We had periods in the past where we could not financially compete with the bigger clubs who took our players away."
However, Wenger still hopes to tie down his key men Sanchez and Ozil but their mammoth wage demands have stalled all negotiations for the time being.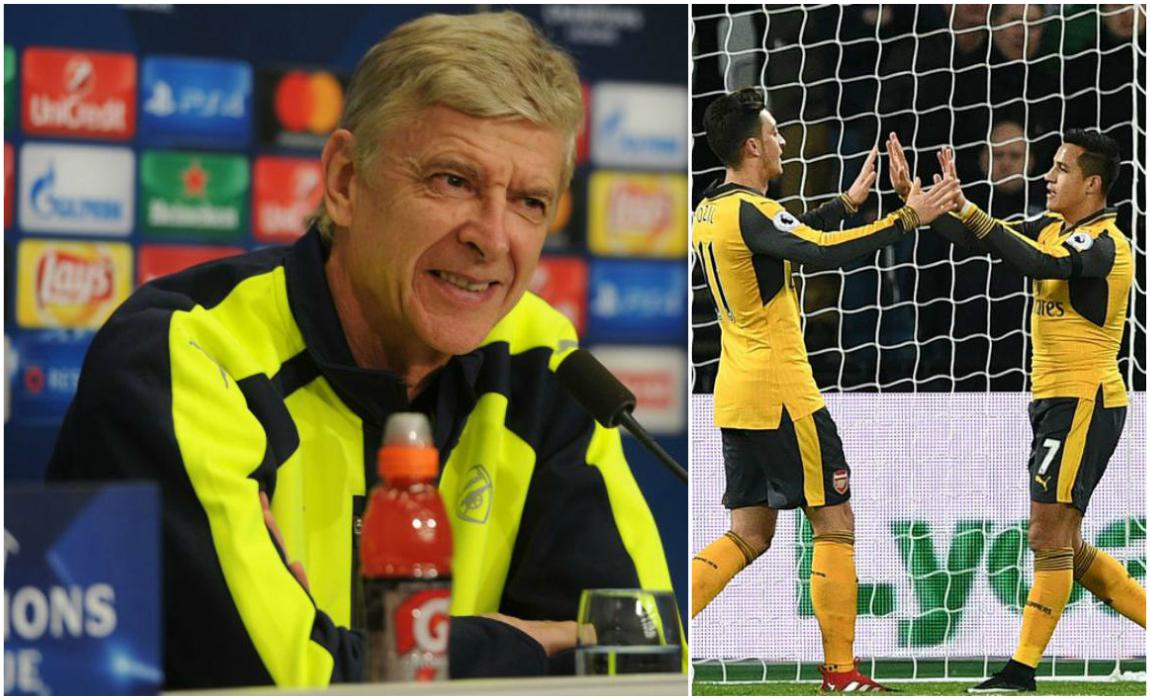 Wenger added: "The first target for any professional footballer has to be to play in the best league against the best players. After that you want to play for the maximum amount of money."
"At the moment I think the best combination of those factors is in England, so I don't see why the players should leave the Premier League."
"I still think most of the big players will stay in Europe."
Wenger is not convinced the threat from China will be a long-term problem.
He added: "You do not create a top league easily. Creating a football culture is a slow process."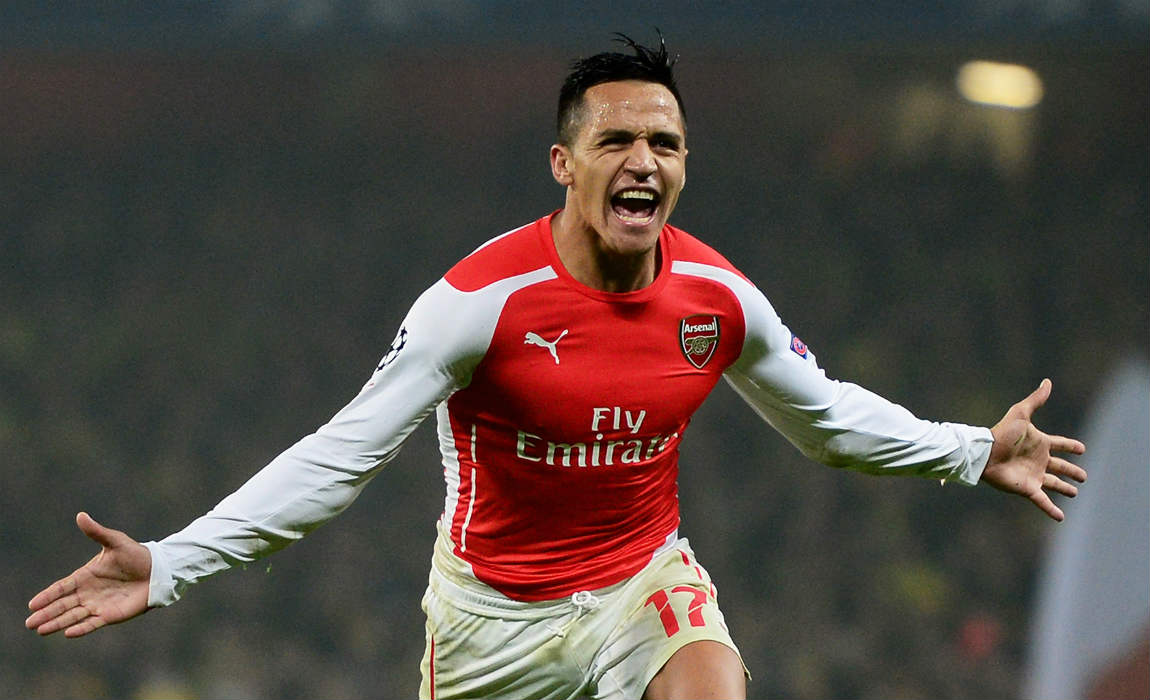 Sanchez had displayed incredible form during his successful stint at Barcelona and he also proved his mettle after joining the Gunners.
The Chilean is an extremely gifted footballer with unique abilities which puts him in the list of one of the best footballers in the world. And it is quite obvious that Sanchez deserves a better place, where he can win trophies and find like-minded players who can encourage him to produce his best form, time-in and time-out.
Arsenal last won the Premier League title back in the year 2003.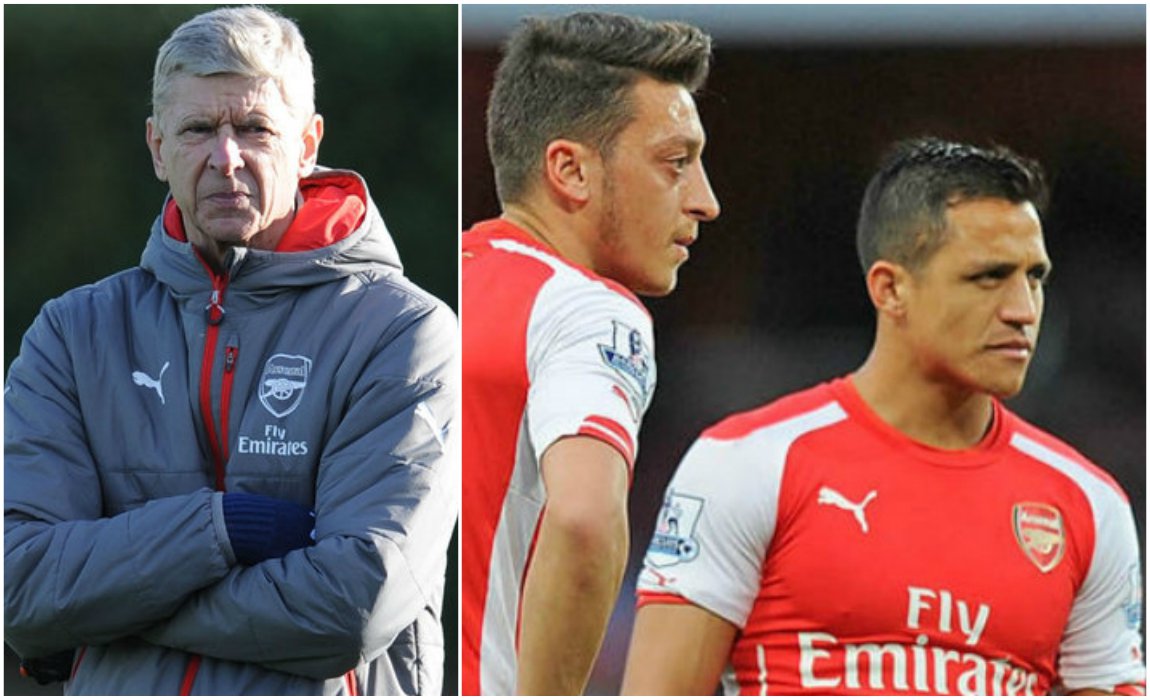 Star duo Alexis Sanchez and Mesut Ozil have only 18 months left on their current contracts and are playing hardball with Wenger.
The North London club Arsenal are feeling the heat as former Barcelona star Alexis Sanchez and German winger Ozil have delayed their expected contract extension this summer.
Arsene Wenger and the club officials are keen on handing out new contacts to both the star players, with negotiations starting almost a year ago.
Sanchez and Ozil want to match the Premier league's top earners and are demanding more from the North London club.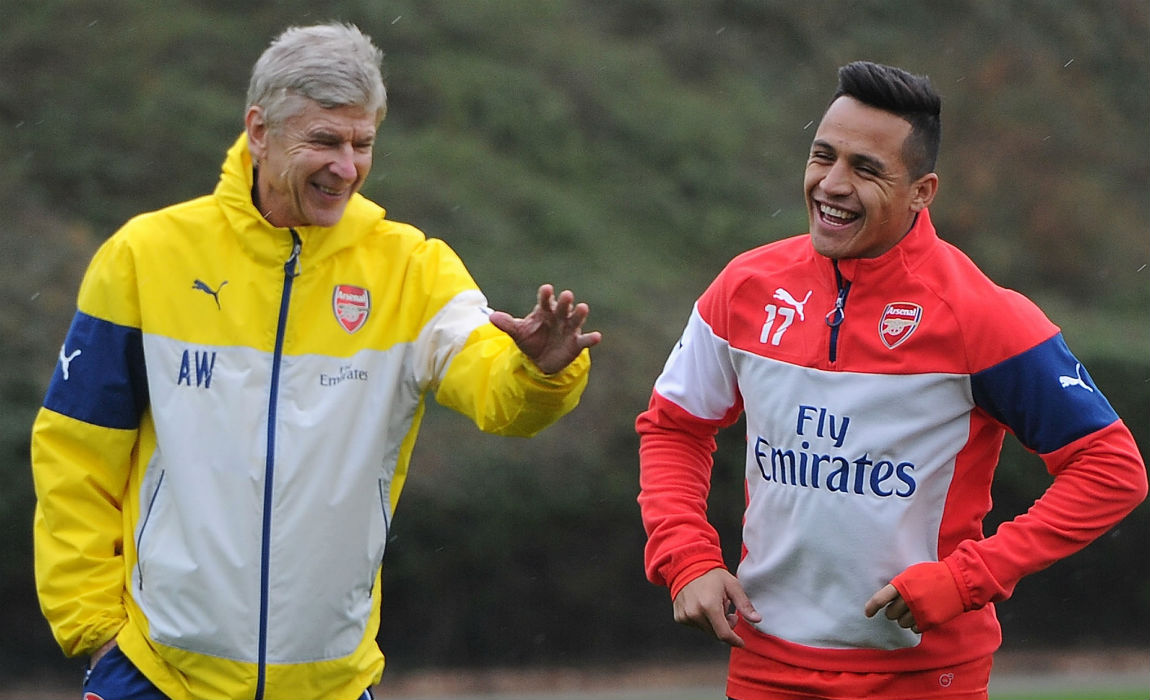 Both Sanchez and Ozil have played a pivotal role in Arsenal's second spot finish last season and has stepped up their game to a higher pedestal this season. Wenger has been desperate to secure the long-term future of both his stars but the club has failed to reach an agreement with the duo over their huge pay rise demand.
It is believed that the fear of losing their star players have already set in at Arsenal and Wenger is now doubtful about his chances of holding on to the duo beyond 2018.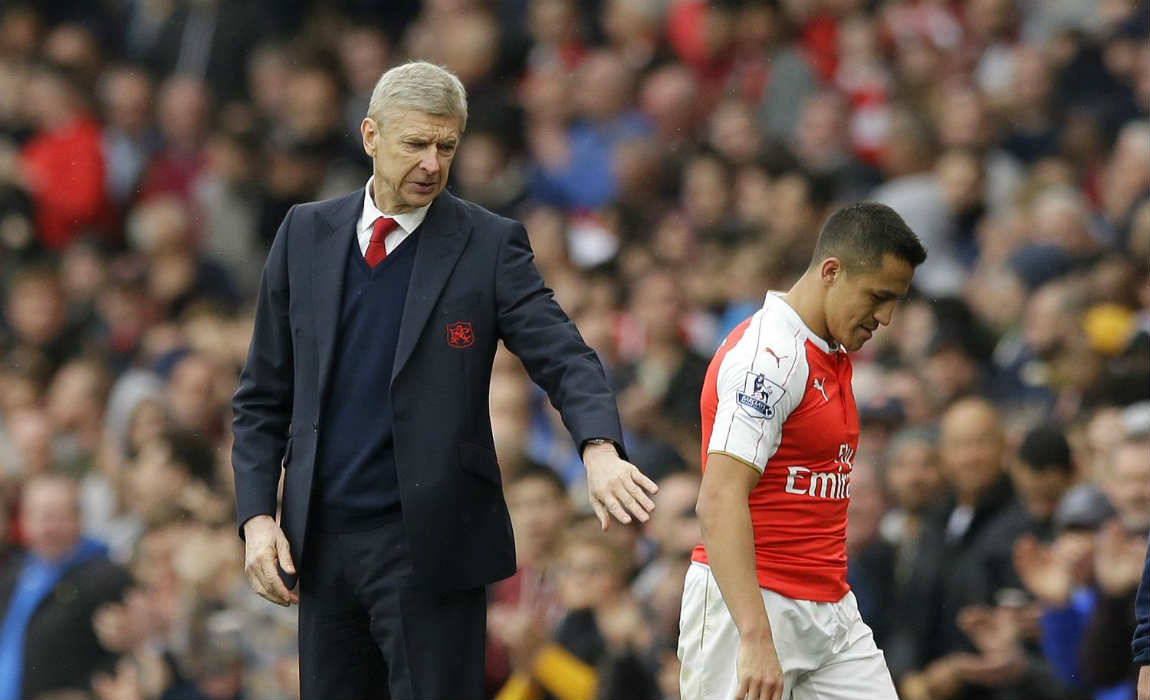 Earlier, this season, Wenger had said: "You're always asked the same things. But that doesn't quicken negotiations, the decision process."
"I'm not the only one who can decide. In this case it's between two parties. On my side, the best position is to negotiate."
"These players will stay for at least 18 months. Negotiations are private. We don't always need to explain."
Chelsea are also monitoring Alexis Sanchez's situation at Arsenal as the Blues look to make a move for the Chile international in the summer.