Inter Milan striker Mauro Icardi is edging near a move away from the Serie A side after the fans called for the forward to be stripped of the captaincy following claims made in his book.
All is not well at Inter Milan, as late own goal from Samir Handanovic saw the Serie A side suffer an embarrassing defeat against Cagliari at the San Siro, but the man who faced the fans' ire was Mauro Icardi.
The Argentinian striker's relationship with the Serie A club took an ugly turn after a banner waved at San Siro during the game on Sunday.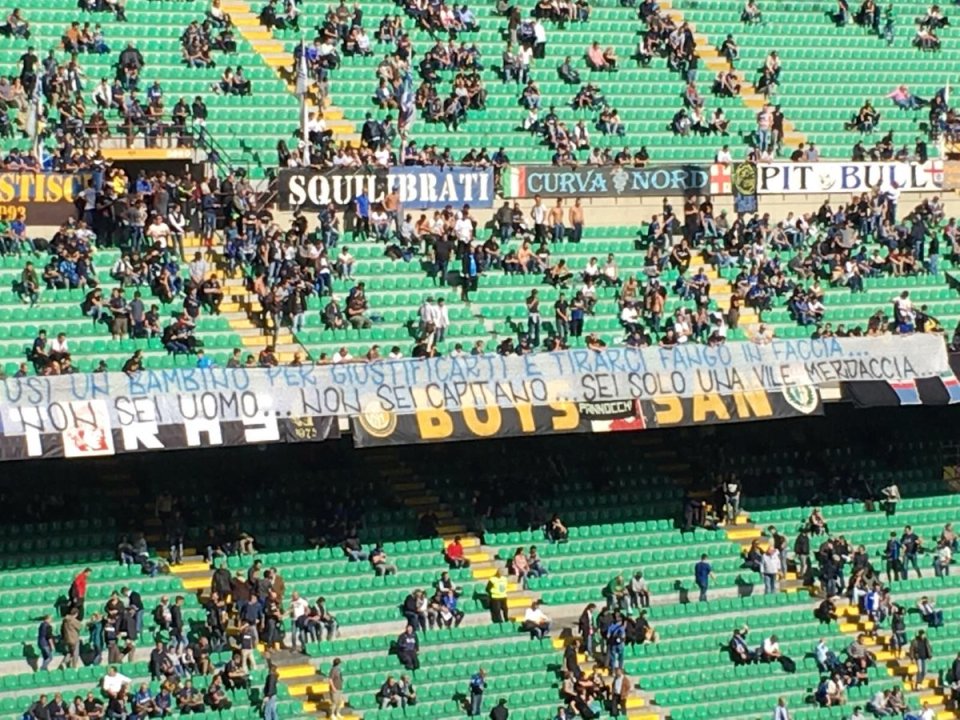 "You use a child to justify yourself and fling mud at us… You're not a man… You're not a Captain… You are just a vile piece of s***," the banner read.
To make the situation more ugly for the striker – was a missed penalty during the first half which was cheered by the home fans.
The Serie A club faithful called for the striker to be stripped of the captaincy following claims made in his book.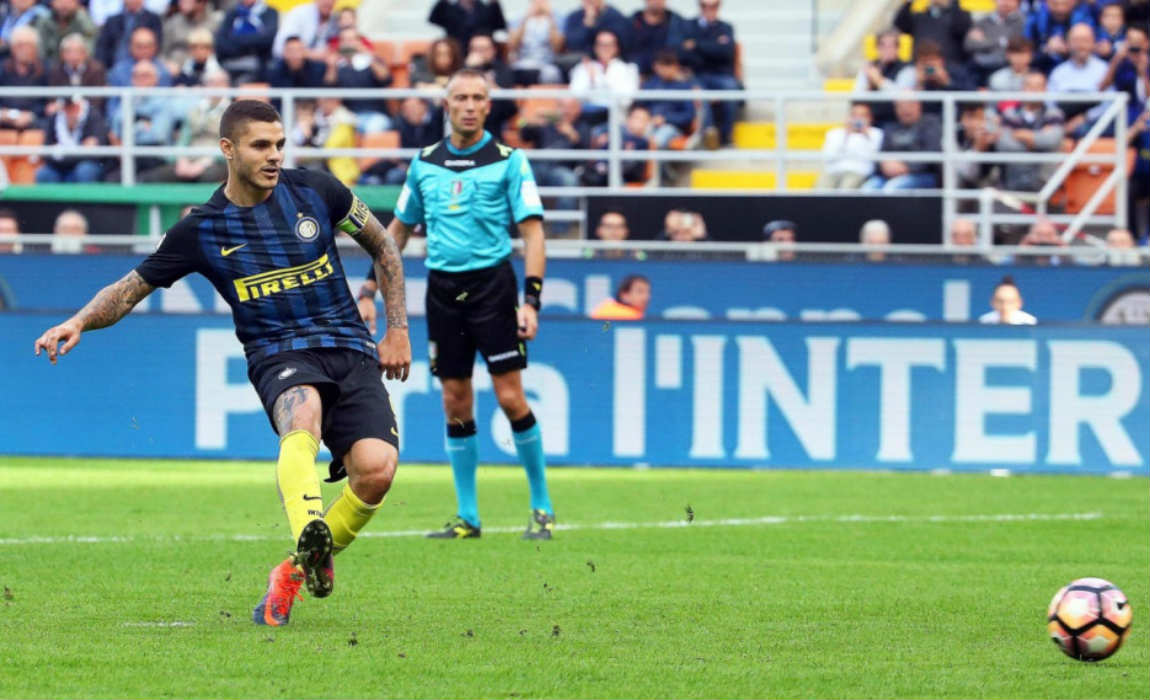 The faithful Inter supporters are angry and have protested against a passage in Icardi's newly released autobiography – where he opened up about an ugly tussle between himself, ex-teammate Fredy Guarin and a section of fans back in Februrary 2015.
The incident relates to a 3-1 Serie A defeat at Sassuolo last season when Icardi and other players had their shirt thrown back at them by the travelling Nerazzurri supporters, which led to the ugly tussle. And now foottheball sources claim that the ongoing controversy could force the player to make a move to Arsenal, who were heavily linked with him in the summer transfer window.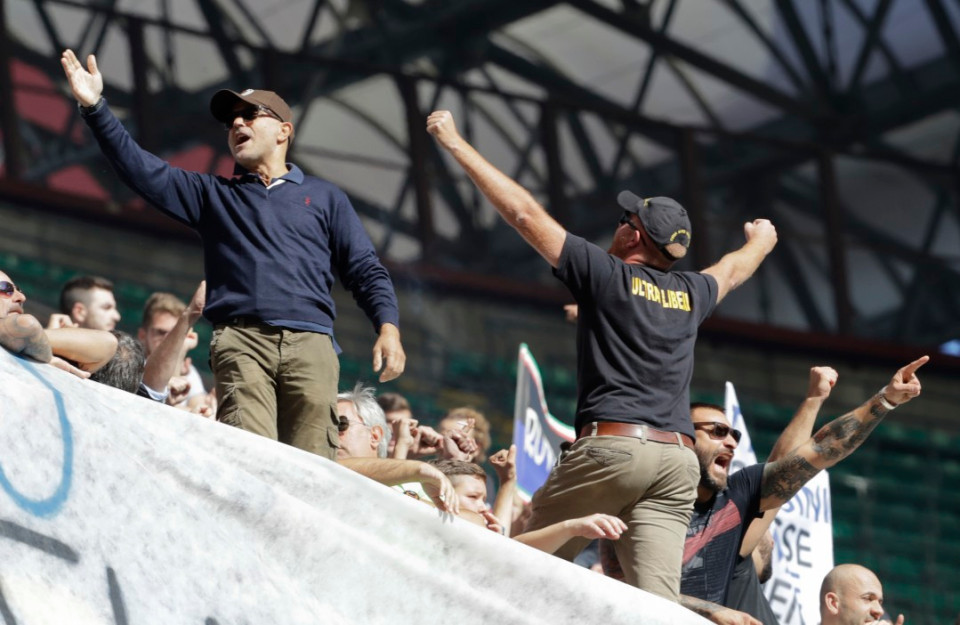 "I am angry because I played so little. The fans start to shout: they call us to come over to their section. I find the courage to face them, along with Guarin,' Icardi wrote in his book, 'Sempre Avanti', released this week."
"As I get closer, I receive insults and abuse of every kind. Attached to the netting is a kid who calls me: he wants my shirt."
"Considering his age, he could be my son: I take off my shirt and shorts and throw them to him, as a gift. This kid is in seventh heaven and I am pleased to see him so happy."
"A head of the ultras jumps on him to take away the shirt and throws it back at me. This is when I start insulting him: 'Piece of s***, you are acting all arrogant with a little kid to show off to the rest of the curva? Do you think you're hard?"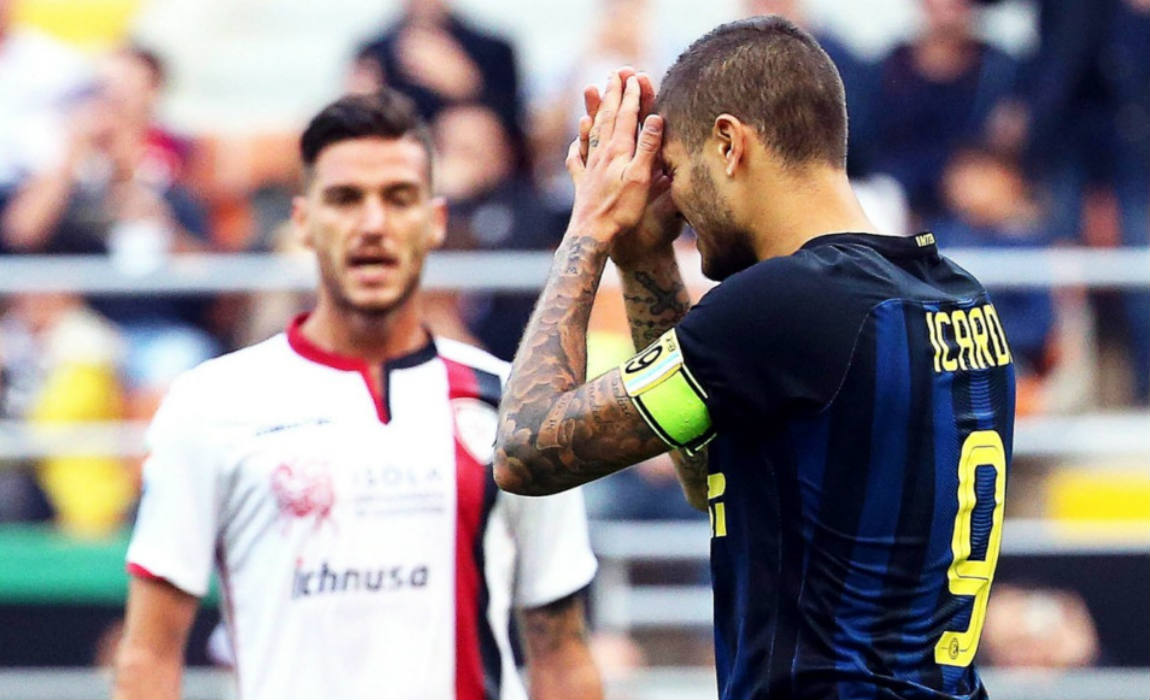 "In the locker room I am acclaimed as a hero, because nobody had ever faced off that way with one of the fan leaders."
Upon the book's release, fans in the Curva Nord responded with a statement, incensed by Icardi's version of events.
After the books release, fans in the Curva Nord released a statement that read: 'We don't want to go back over that day when his own team-mates hauled him back by the neck to demand a less arrogant attitude towards the Inter population,"
"It is pathetic to read such things talking about us. In his book he writes: 'I am ready to face them one by one. How many are there? 50, 100, 200? OK, record my message and let him listen: I'll bring 100 criminals from Argentina who'll kill them where they stand, then we'll see."
"He talks about helping little kids, then invents an incident that never happened to make himself seem superior to us, as if it weren't obvious to all that we are the only curva that helps kids design the choreography in the stands."
'You are finished with us. You're done. TAKE THE ARMBAND OFF, YOU CLOWN. Yes, that is what we demand."