Spotify founder and billionaire Daniel Ek has expressed his interest in buying Arsenal with a heartfelt tweet on Saturday. Arsenal is currently owned by an American sports franchise called the Kroenke Sports & Entertainment (KSE) owned by the Kroenke family. Josh Kroenke who inherited the KSE and its subsidiary Arsenal FC from his father Stan Kroenke denied any plans of selling the club and clarified that they are committed to the club.
As a kid growing up, I've cheered for @Arsenal as long as I can remember. If KSE would like to sell Arsenal I'd be happy to throw my hat in the ring.

— Daniel Ek (@eldsjal) April 23, 2021
Ek's tweet came amid fan protests at the Emirates, the stadium of Arsenal FC. Fans came out in large numbers to protest against the owners and their cynical plans to join the European Super League. Apart from the now aborted ESL, fans also feel discontent about their American owners for their lack of investment at the club.
Some reports suggest Ek is preparing to put an offer on the table soon, suggesting him being serious about the said plans.
Who is Daniel Ek?
Ek is renowned for co-founding the music streaming platform Spotify along with Martin Lorentzon in 2006. He currently serves as the CEO of Spotify and is a life-long Arsenal fan, as he claimed himself.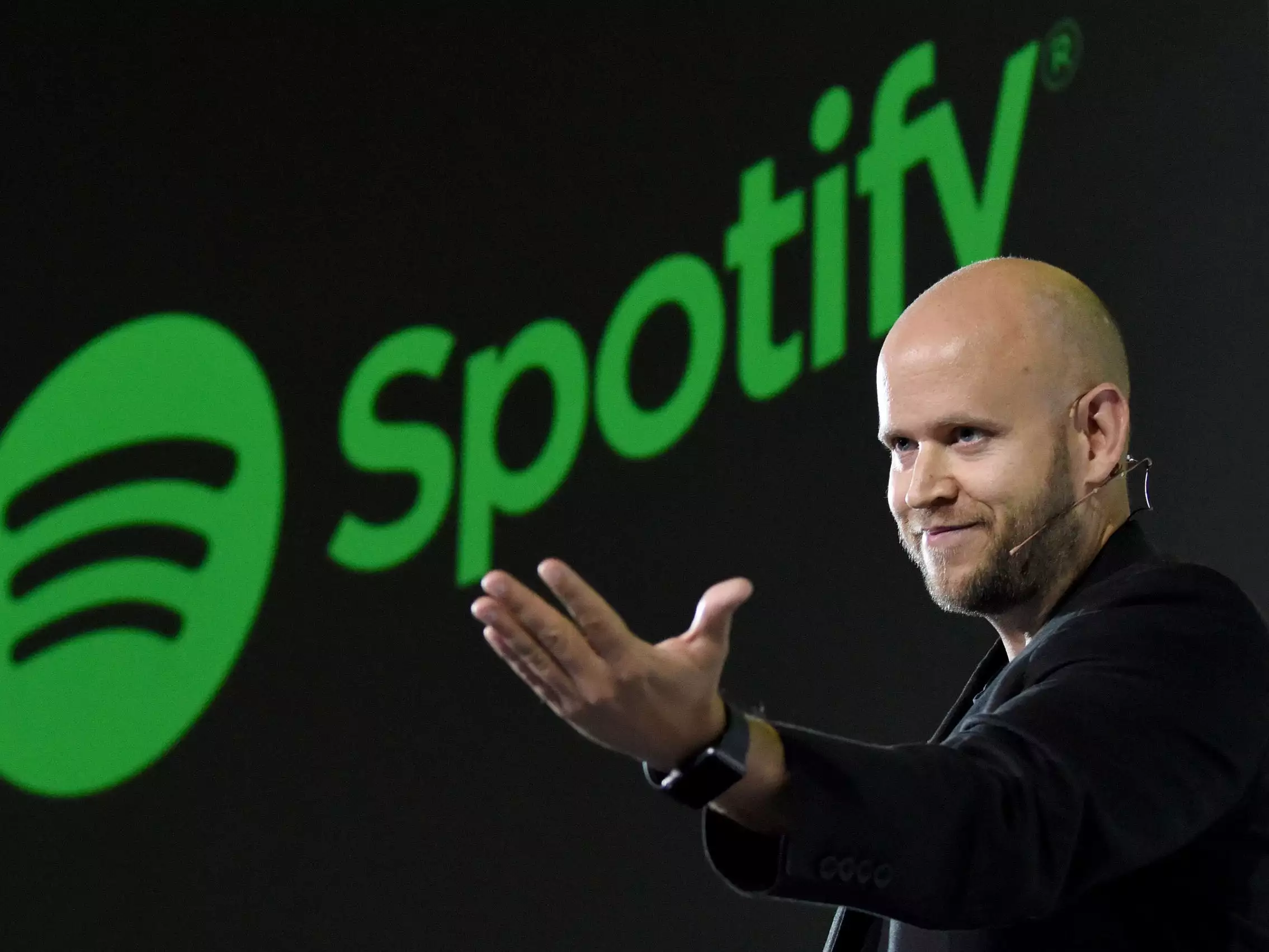 Ek's net worth is estimated to be around 4 billion euros. He is the majority stakeholder of Spotify owning 18.2% of the company.
Is Spotify Owner capable of acquiring Arsenal?
His ability to acquire Arsenal FC depends on multiple factors such as the club's valuation, Ek's cashflow and liquidity and most importantly KSE's interest in the deal.
Josh Kroenke, the current owner of KSE, which is valued approximately 6 billion euros, has rubbished any plans to sell the London club right now.
Following the protests, Josh attended a fan forum and responded to the fans saying: "All of our trust was shredded this week, I understand that, but I still believe that we are fit to carry on in our positions as custodians of Arsenal," "When are we going to sell? I am not willing to answer that question because we have no intention of selling.". Josh made his intentions clear but with so much drama around the club right now, these might change any time soon.
Josh Kroenke getting the grilling he deserves from the Arsenal fans this afternoon. #KroenkeOut 🗣| You do not understand English football, you do not interact with fans, you have no clue, English football is not for you, you should leave! pic.twitter.com/dHp5rw2CZU

— now.arsenal (@now_arsenaI) April 22, 2021
Arsenal is currently valued at around 2 billion euros. Ek's valuation might be enough to take over the Gunners but his valuation doesn't necessarily translate in to liquid cash as it mostly constitutes his assets. Ek, though, could rack up loan deals and fundings against his assets if indeed he is serious about the planned takeover.
Social Media reacted promptly
As soon as Daniel Ek's tweet went out, social media went bizarre and started reacting to the possible move. Many twitter users pointed out the troubles artists face on his streaming platform and asked him to sort that first, these users included famous band Charlatans' lead singer Tim Burgess among other musicians.
Could we ask that you get things sorted out with musicians before jumping in with footballers?? https://t.co/8IIghEZm4O

— Tim Burgess (@Tim_Burgess) April 23, 2021
As a musician – I would like to warn people in football not to give you the chance of fucking up their entire industry as well … you've done enough damage to music already.

— John Spiers (@squeezyjohn) April 23, 2021
Whether Daniel Ek makes a bid for the club, whether the Kroenkes agree and whether the deal goes through is yet to be seen.