Liverpool manager Jurgen Klopp felt that they don't deserve to play in the Champions League after yesterday's damaging draw to Newcastle. He also admitted that this draw felt like a defeat. Klopp's fallen Champions dominated the game from the start but were not able to close it out. Newcastle who had a goal canceled in the injury time scored one minute later to leave Anfield with a point.
It ends level at Anfield.

— Liverpool FC (@LFC) April 24, 2021
WHAT WAS SAID
Out of running from all the competitions, Liverpool's only hope was securing Champions League football for the next season. For that, they needed to keep winning. The reds started on a bright note as Mo Salah slammed home after 3 minutes. They had 'n' number of huge chances to seal the win.
Salah himself, Jota, Sadio Mane and Roberto Firmino wasted their efforts. Newcastle hung on to the game and sucker-punched Liverpool by scoring twice in the stoppage time of which the first was disallowed for a handball. Joe Willock's strike earned Newcastle a valuable point as they further moved towards safety.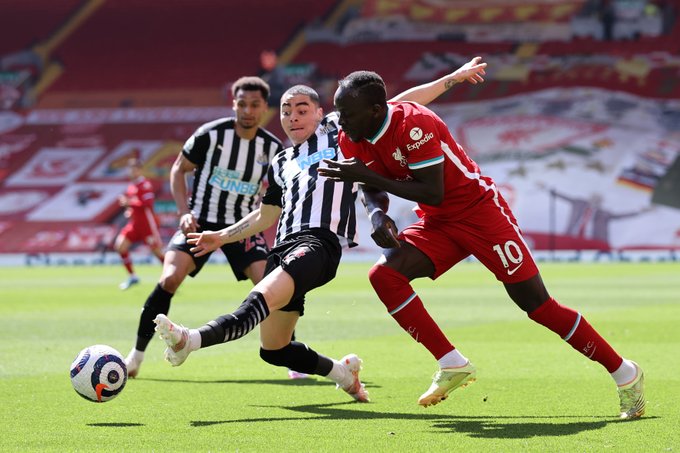 Klopp in his post-match interviews said 'I don't think you can create much more chances, better chances than we did today. We don't finish the game off. We scored a wonderful goal. We didn't play enough, it's not complicated. We kept them alive. In the end, they deserved the goal because they scored before. It was unlucky for Wilson, but it's handball.'
'A missed chance is just information, that's it. In the end it's deserved. They fought for it, but we got nothing pretty much. It's a point but, like you said, it feels like a defeat. If you deserve (top four), you deserve it. I didn't see that we deserve to play in the Champions League today,' he added.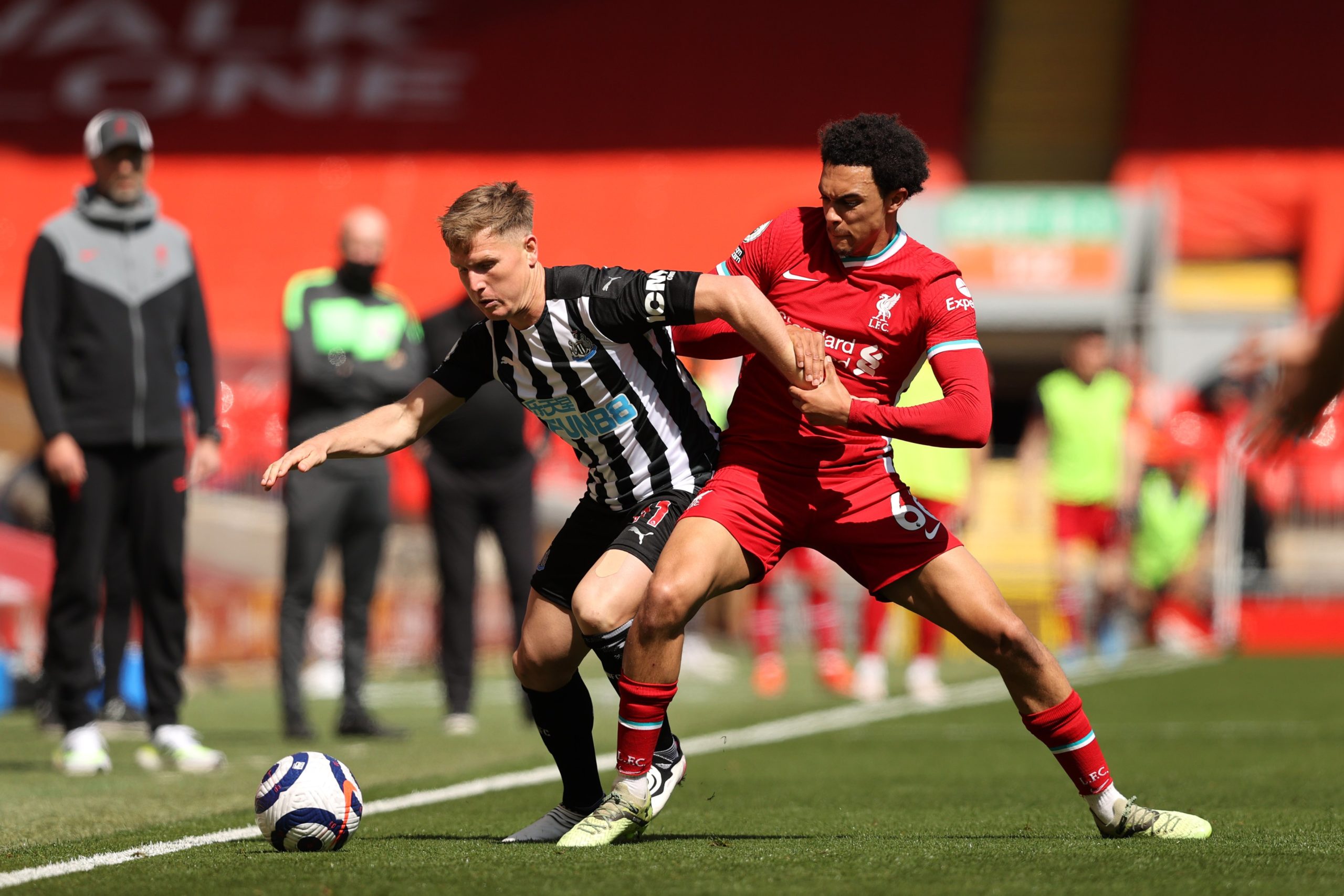 This draw comes exactly like their previous outing against Leeds. A one-goal lead which they failed to protect in the late stages of the game.
TOP FOUR STILL ON?
Liverpool sit sixth in table following Chelsea's win over West Ham. Heading into the final five fixtures of the campaign they simply have to keep on winning. They can also expect favors from others. Chelsea and West Ham, both their top-4 contenders have tougher games in the run-in. Any points dropped by them is a gift for Liverpool.
A campaign that started so brightly is ending this way. What a sad season for Liverpool. If not for injuries and poor form of few players, they would've been planning for the title parades this season too.