Arsenal star Mesut Ozil has warned his Germany teammate Jerome Boateng after the Gunners were drawn with their old enemies Bayern Munich in the last-16 of Champions League.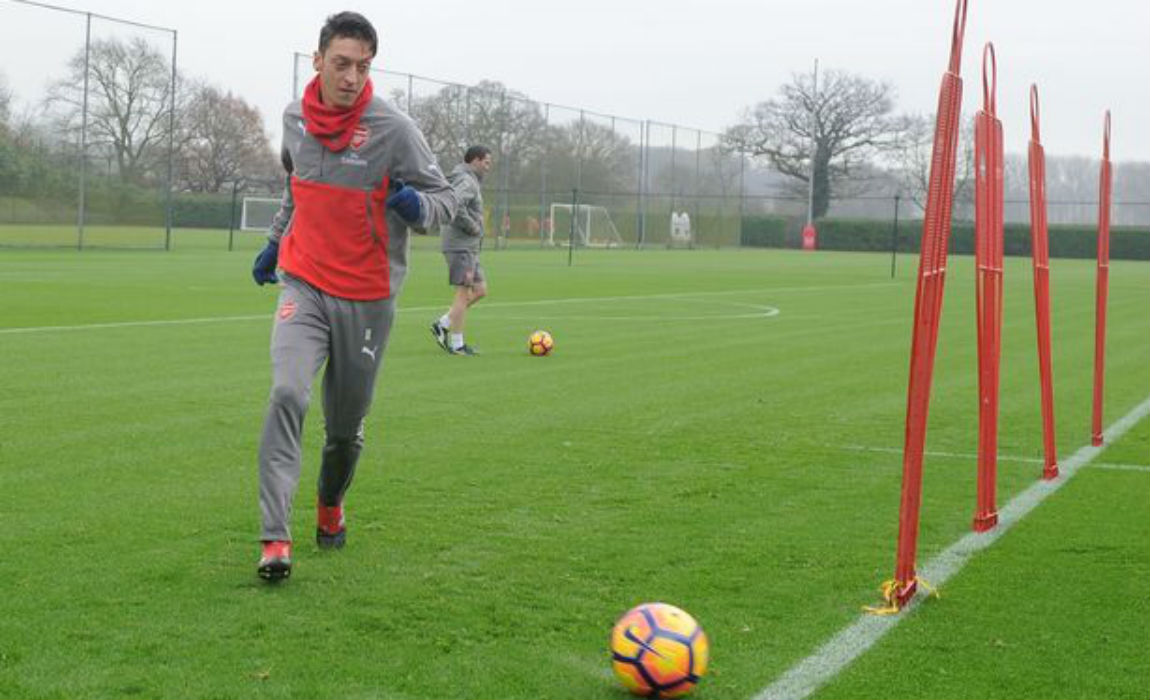 Ozil is confident that his side will finally edge past the last-16 hurdle in the Champions League this season after being drawn to face Bayern Munich in the knockout stages for the third time in five years.
Arsenal and Bayern Munich had locked horns with each other in the group stages last year, where Wenger's side won 2-0 at Emirates but suffered a humiliating 5-1 defeat to Bayern at the Allianz Arena.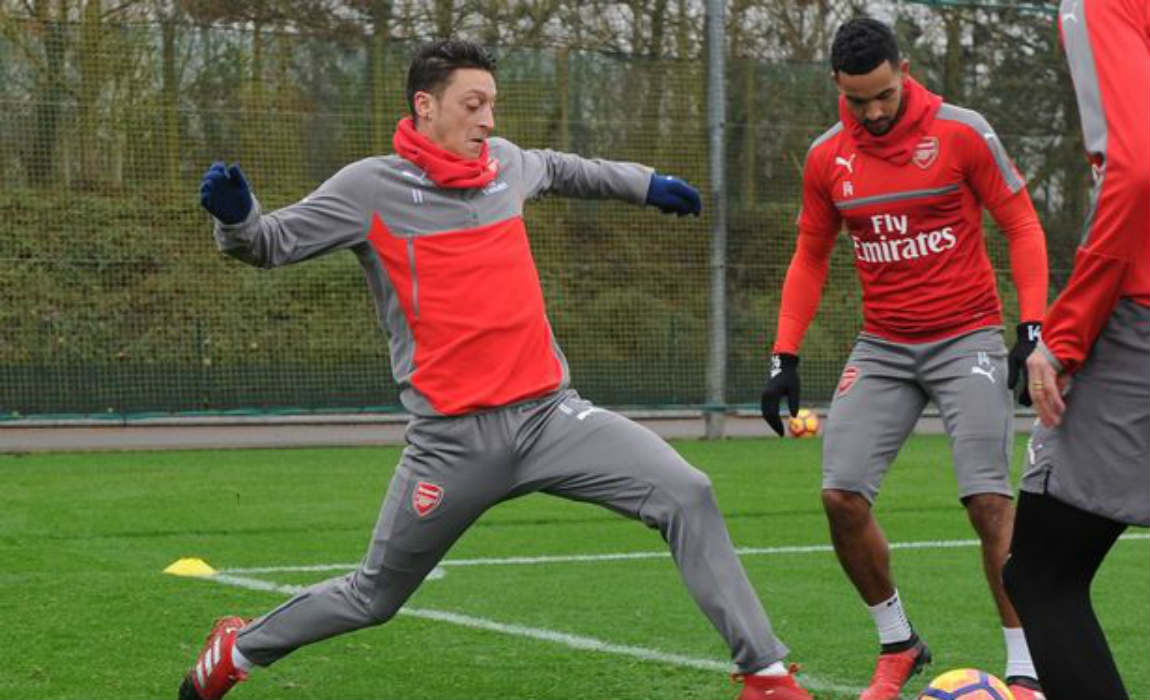 However, Arsenal ended on the losing side in both the last-16 clashes in 2013 and 2014. Bayern had progressed in 2013 by the help of away goals and later in 2014 they comfortably stormed into the next round with a 2-0 aggregate win.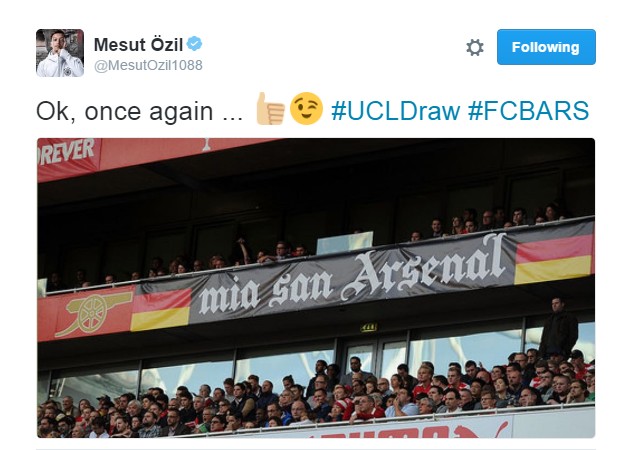 Ozil tweeted: "OK, once again," and his international teammate Boateng pounced back with a witty reply.



The pair then went on to get involved in a friendly banter, with Ozil stating: "New year, new luck," as Arsenal bid to finally reach the last eight.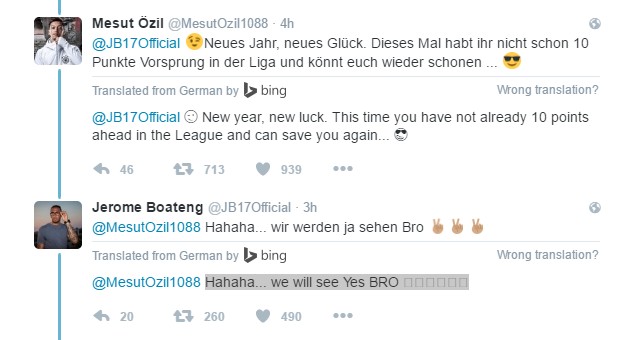 Boateng replied: "Hahaha… we will see Yes BRO"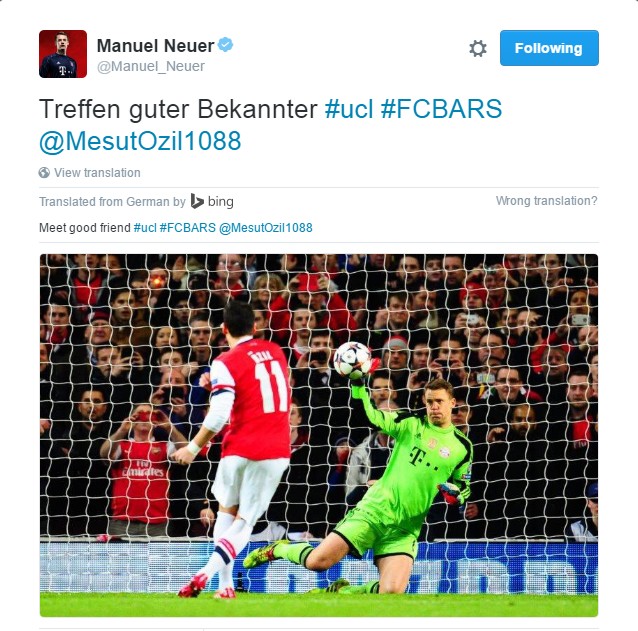 Manuel Neuer also took to Twitter and posted a snap of him saving a shot by Ozil.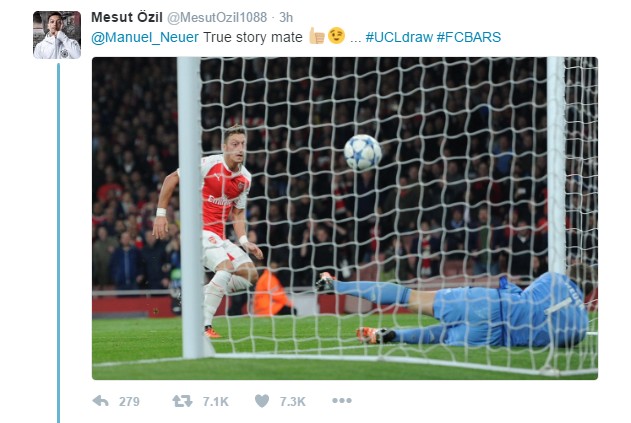 Ozil responded with a picture of him scoring past Neuer, captioning: "True story, mate."
For the last six seasons, Arsenal have failed to progress beyond the last-16 hurdle in the Champions League.
The Gunners have also failed to reach the final since suffering a defeat to Barcelona in 2006.