Cristiano Ronaldo has won the prestigious Ballon d'Or for the fourth time by defeating rival Lionel Messi and teammate Gareth Bale.
The Ballon d'Or 2016 caps off a stupendous year for Ronaldo as he captained his country Portugal to win Euro 2016 and his club, Real Madrid, took the Champions League.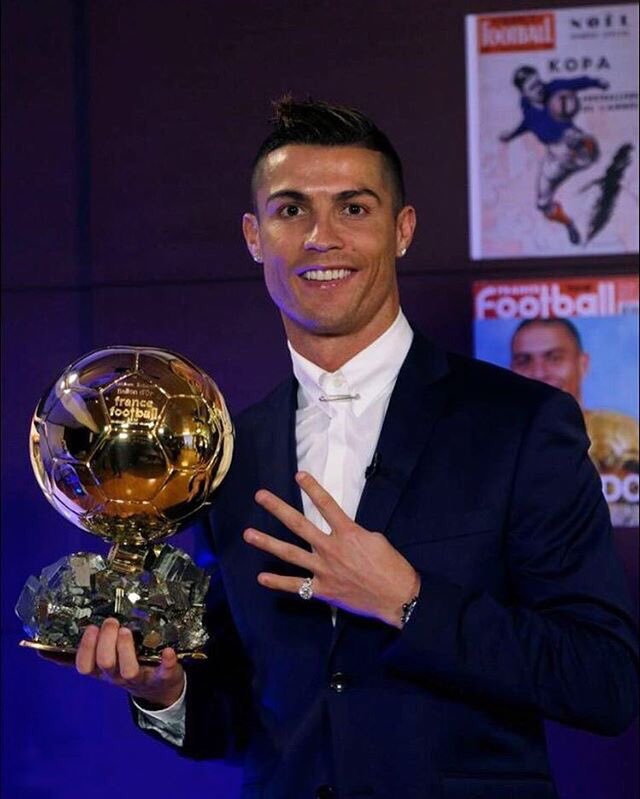 Ronaldo, who moves within one of Messi's record of winning five times, was the overwhelming favorite after being voted for by 173 journalists from around the world, while 11 of the 30 nominees receiving zero vote. The 31-year-old has scored a total of 102 goals in 110 appearances for club and country throughout the calendar year.
by France Football magazine for a fourth time on Monday.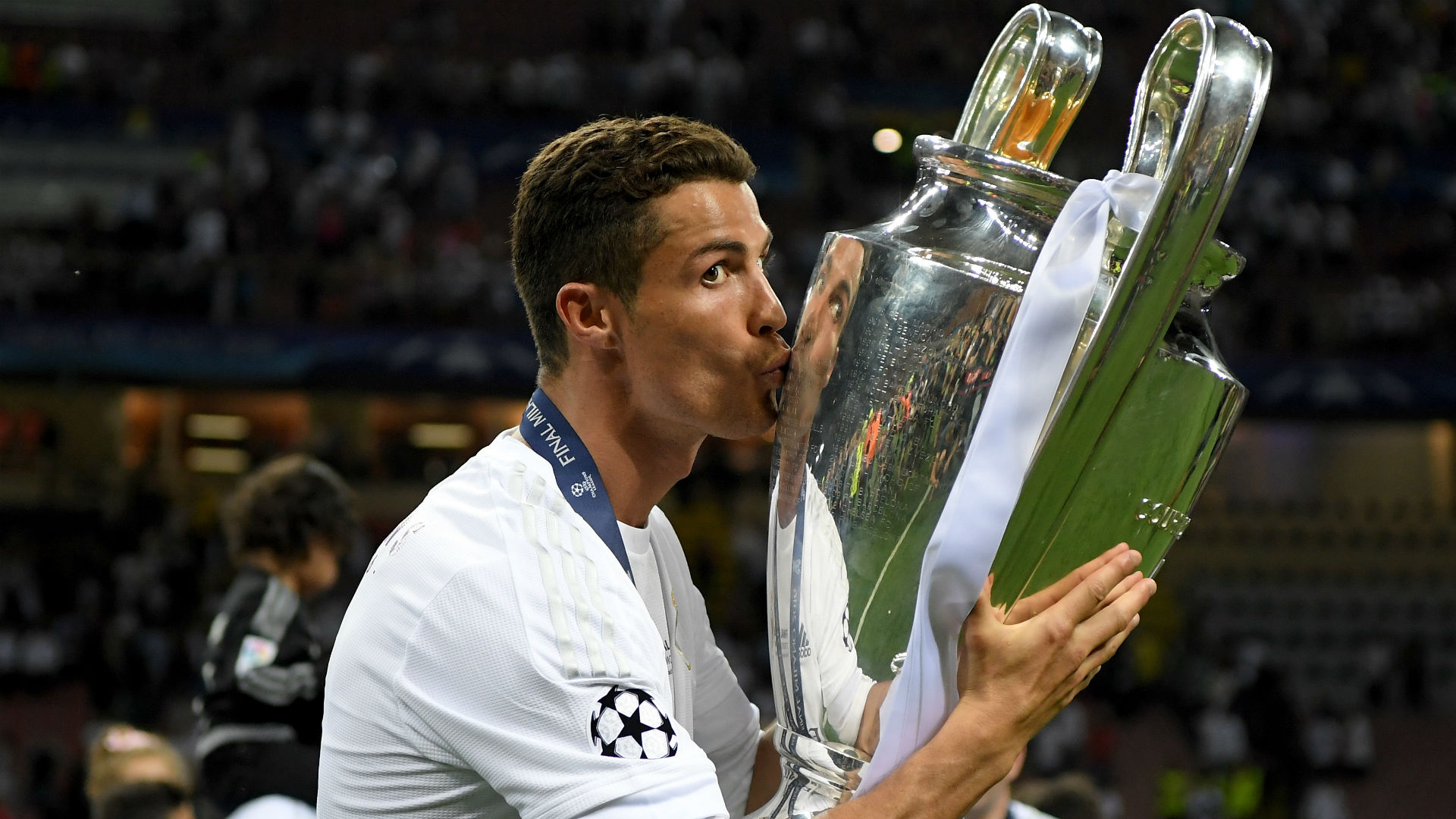 "For me it's a great honor to receive my fourth golden ball," said the Portuguese. "The emotion is like for the first one, it's a dream come true again. I never thought in my mind to win four times. I'm so happy. I take the opportunity to thank all my teammates, from the national team and for Real Madrid. I feel so proud and happy," added Ronaldo, who won the award in 2008, 2013 and 2014.
Last week, FootTheBall had reported that it was already leaked that Ronaldo was going to win this year's award. 
The Real superstar first won the award in 2008 after Premier League and Champions League triumphs with Manchester United, but it's not until 2013 when he added his second.
Messi had hogged it four years in a row in 2009-2012. Messi finished second this time. Atlético Madrid's Antoine Griezmann came third, with Leicester City's Jamie Vardy finishing eighth and his team-mate Riyad Mahrez seventh.
Absent from Monday evening's ceremony in Paris, Ronaldo, who's currently on Club World Cup duty with Real in Japan, made his acceptance speech through a pre-recorded footage from Real Madrid's home ground at the Bernabéu.
?⚽️?
This is the moment @Cristiano received his fourth Ballon d'Or!

FULL ? VIDEO: https://t.co/K1PrmvhMZz#HalaMadrid #RealMadrid pic.twitter.com/9nsWkXn6Oq

— Real Madrid C.F. (@realmadriden) December 12, 2016
THE HISTORY
The first Ballon d'Or was won by Stanley Matthews, at the time with Blackpool, who beat Alfredo Di Stefano for the inaugural title in 1956.
The Ballon d'Or is voted for by 173 journalists from around the world. While it has been awarded by France Football every year since 1956, but for the past six years it became the Fifa Ballon d'Or in association with world football's governing body and was awarded to the world's best player.
But earlier this year, France Football and FIFA announced to part ways on the year-end award issue after having joined hands for five years.
FIFA are due to announce their choice of World Player of the Year for both male and female footballers on January 9 with national team captains and managers have votes.
And before we go, a rundown of the top 19 in this year's Ballon d'Or list. Sergio Agüero, Kevin De Bruyne, Paulo Dybala, Diego Godín, Gonzalo Higuaín, Andres Iniesta, Koke, Hugo Lloris, Thomas Müller, Manuel Neuer and Sergio Ramos did not receive a single vote!!!
1. Cristiano Ronaldo (Real Madrid)
2. Lionel Messi (Barcelona)
3. Antoine Griezmann (Atletico Madrid)
4. Luis Suarez (Barcelona)
5. Neymar (Barcelona)
6. Gareth Bale (Real Madrid)
7. Riyad Mahrez (Leicester City)
8. Jamie Vardy (Leicester City)
9. Gianluigi Buffon (Juventus)
9. Pepe (Real Madrid)
11. Pierre-Emerick Aubameyang (Borussia Dortmund)
12. Rui Patricio (Sporting Lisbon)
13. Zlatan Ibrahimovic (Manchester United)
14. Paul Pogba (Manchester United)
14. Arturo Vidal (Bayern Munich)
16. Robert Lewandowski (Bayern Munich)
17. Toni Kroos (Real Madrid)
17. Luka Modric (Real Madrid)
17. Dimitri Payet (West Ham)
PAST WINNERS
Following are the 10 winners of Ballon d'Or since 2007. And it mostly features Ronaldo and his arch rival Messi.
2007 – Kaka (Brazil)
2008 – Cristiano Ronaldo (Portugal)
2009 – Lionel Messi (Argentina)
2010 – Messi
2011 – Messi
2012 – Messi
2013 – Ronaldo
2014 – Ronaldo
2015 – Messi
2016 – Ronaldo
(With Inputs From Xinhua News Agency)