Pride will be at stake when Antonio Conte's Chelsea lock horns with Arsene Wenger's Arsenal in the FA Cup final clash on Saturday at Wembley.
WHAT IS AT STAKE?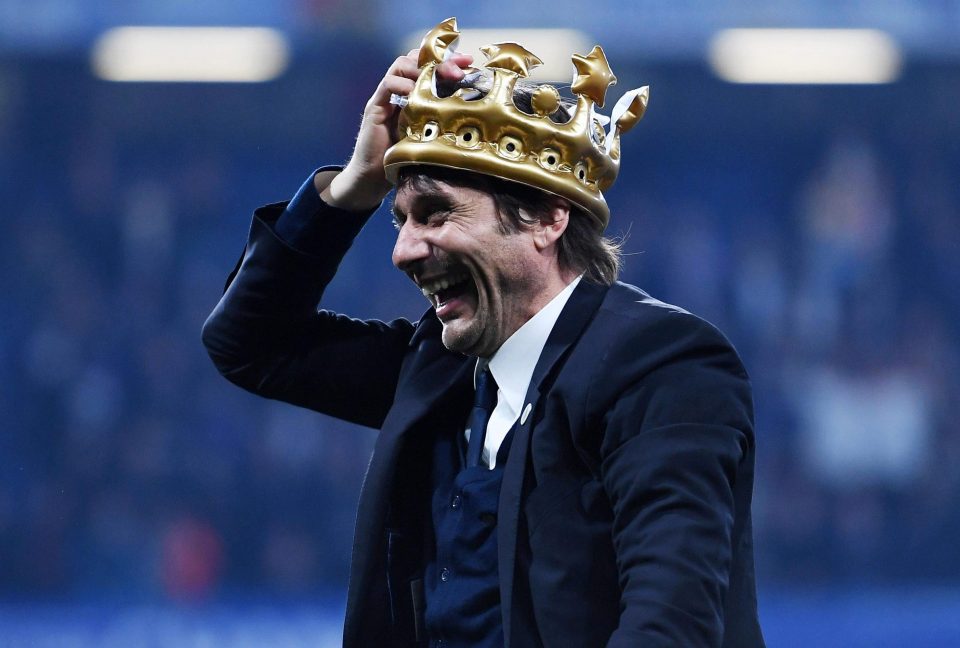 On one side we have the 'Italian Stallion' Conte, who has proved his class at Juventus – guiding them to three consecutive Serie A titles and two Supercoppa Italiana wins before anchoring the Blues to Premier League Triumph in his debut campaign in England this season.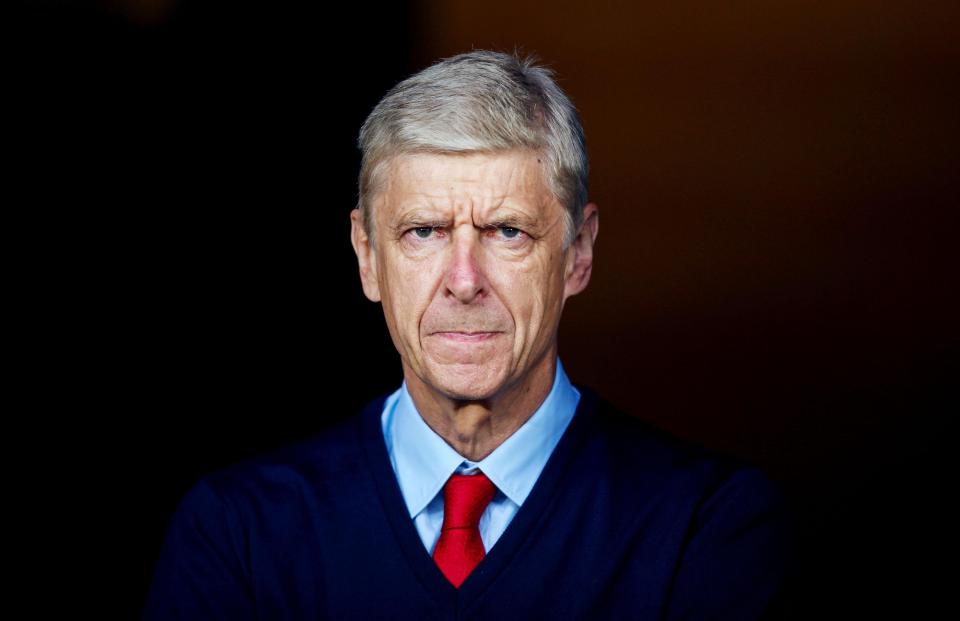 And on the other side we have the Gunners legend and FA Cup specialist – Arsene Wenger, who revolutionised football at the North London club and guided them to three Premier League titles, six FA Cup wins and three Community Shield trophies during his 21-year illustrious career at Arsenal.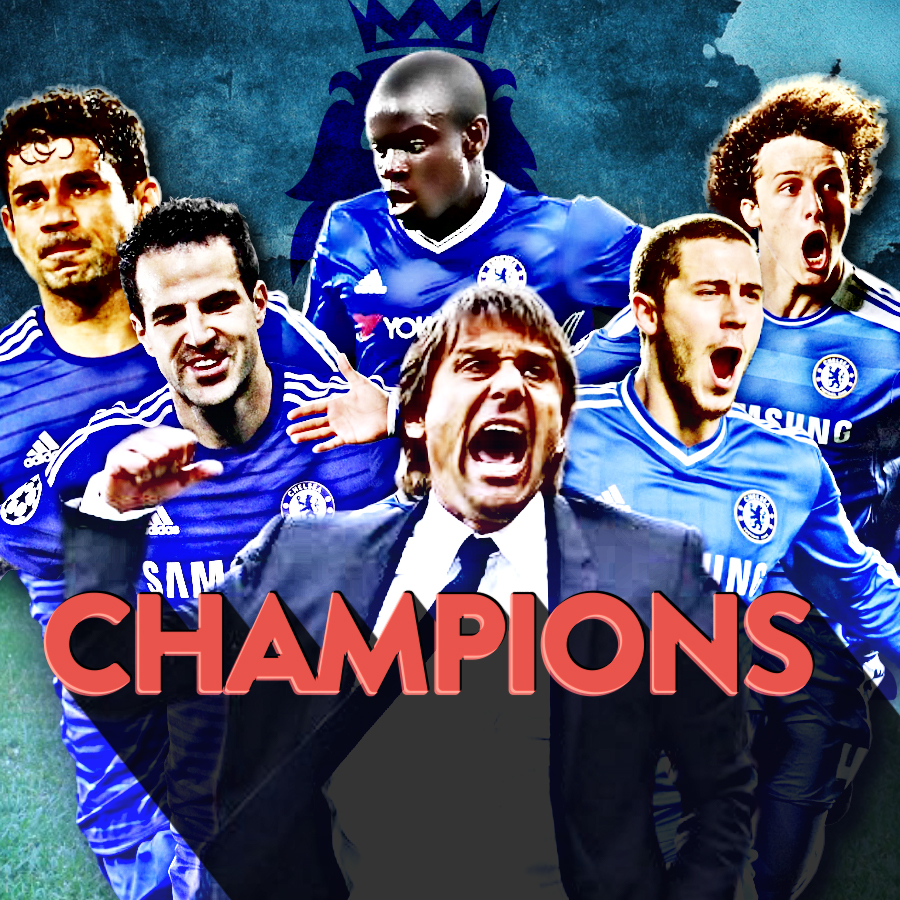 This will be the second FA Cup final contested between Arsenal and Chelsea. A win for Arsenal would see them claim their 13th FA Cup trophy and on the other side a win for Chelsea would move them to eight FA Cup wins.
Wenger already has six FA Cup titles to his name at Arsenal and if the Gunners emerge victorious on Saturday, the Frenchman would set a record to become the manager with most FA Cup wins (7).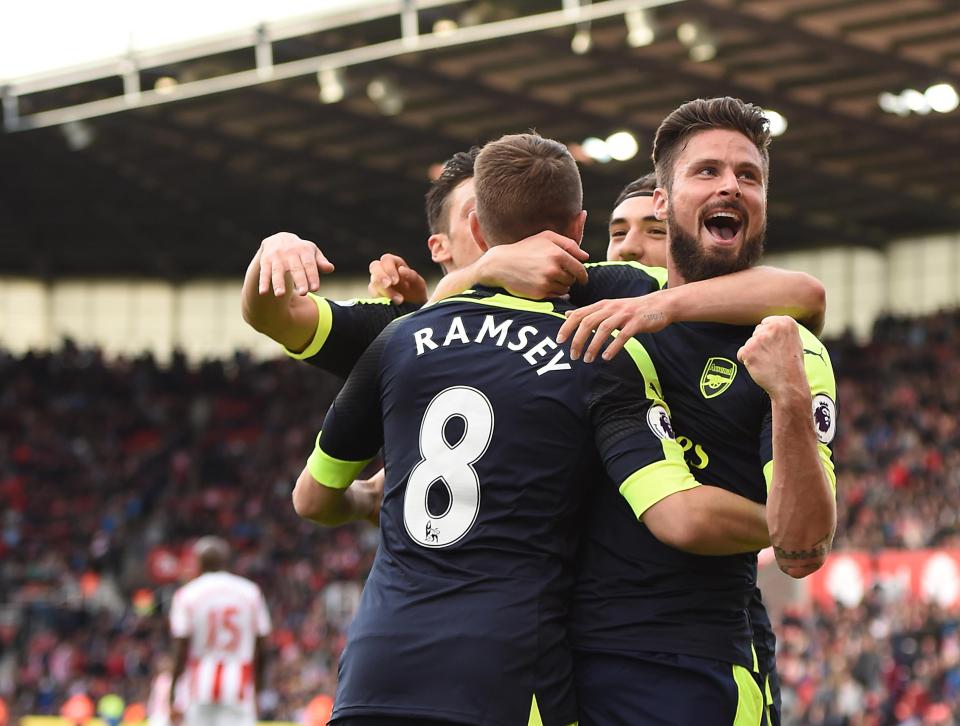 And Conte could become the 5th Italian manager to win the FA Cup, with three of the previous four achieving this at Chelsea.
MIND GAMES
And now Gunners boss Arsene Wenger has contradicted Antonio Conte by saying that Chelsea are the favourites to win the FA Cup.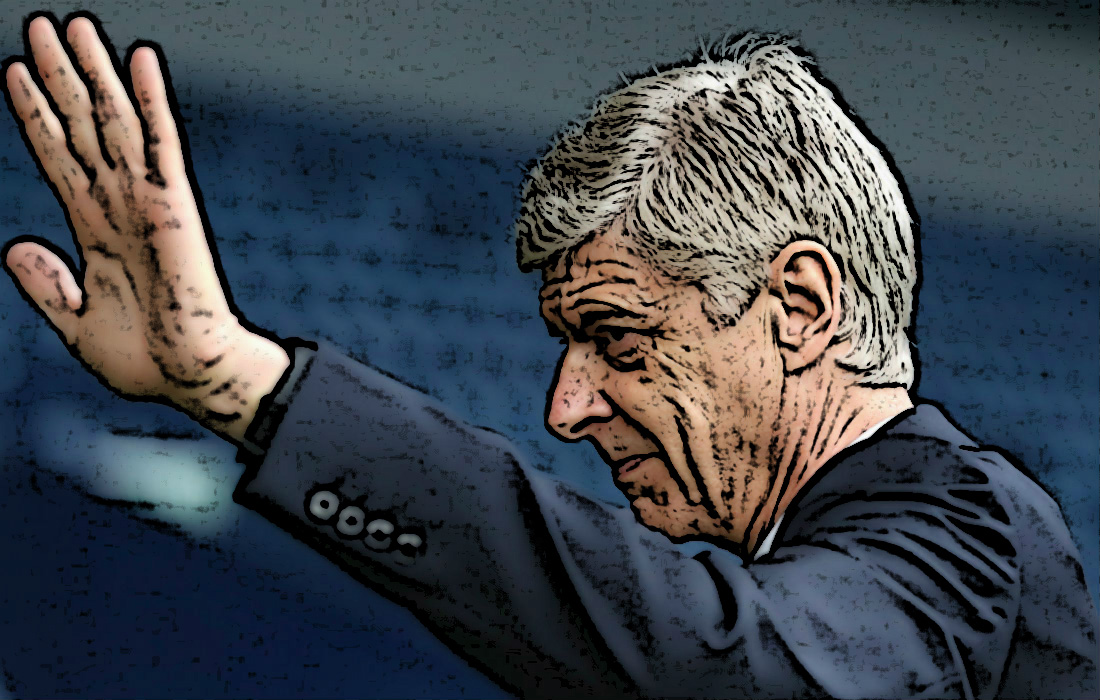 In the build-up to Saturday's high octane FA Cup final clash, Chelsea boss Conte accentuated that Arsenal should be looked upon as the favourites to lift the trophy at Wembley.
But Wenger believes that the recently crowned Premier League champions have an advantage going into the battle of London on Saturday.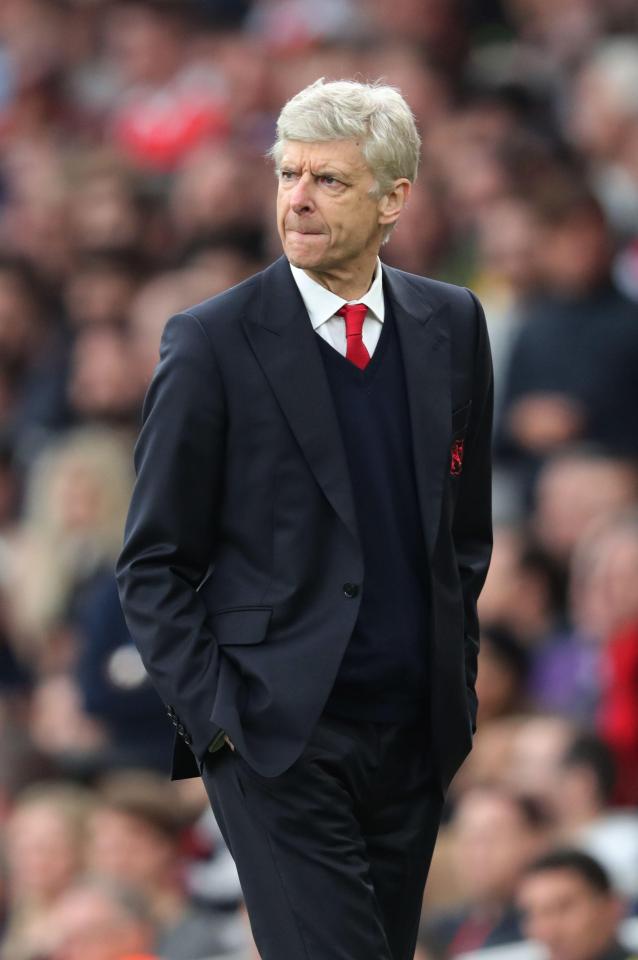 Asked if Arsenal's preparations would be different on Saturday to their two recent FA Cup finals in light of facing a tougher opponent, Wenger said: "Not much because the pressure is always very high against Hull (2014) and Aston Villa (2015). Especially against Hull because we hadn't won the FA Cup for a long time."
"We are not favourites, it's quite even or maybe Chelsea are ahead. It's similar to us to what happened against Man City [who Arsenal beat in the semi-final]."
But Conte disagrees.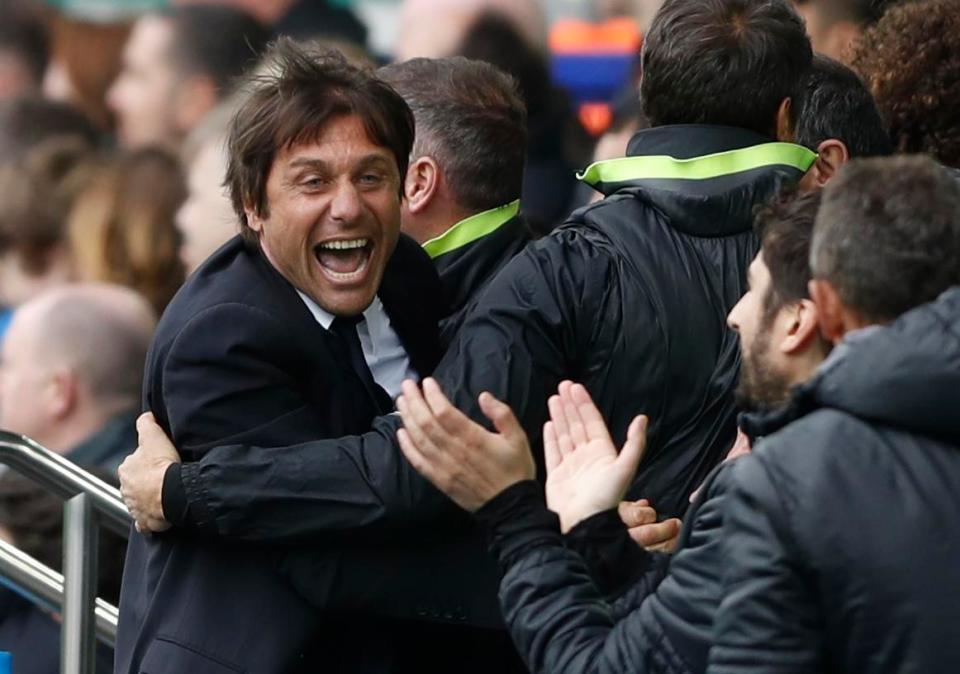 He said: "If you ask me who you think the favourites are now, I think it's Arsenal. They only have this possibility to find a good season after a win in the FA Cup."
"For this reason we must find motivation and find in ourselves the right anger. The game will be very difficult, above all for this reason."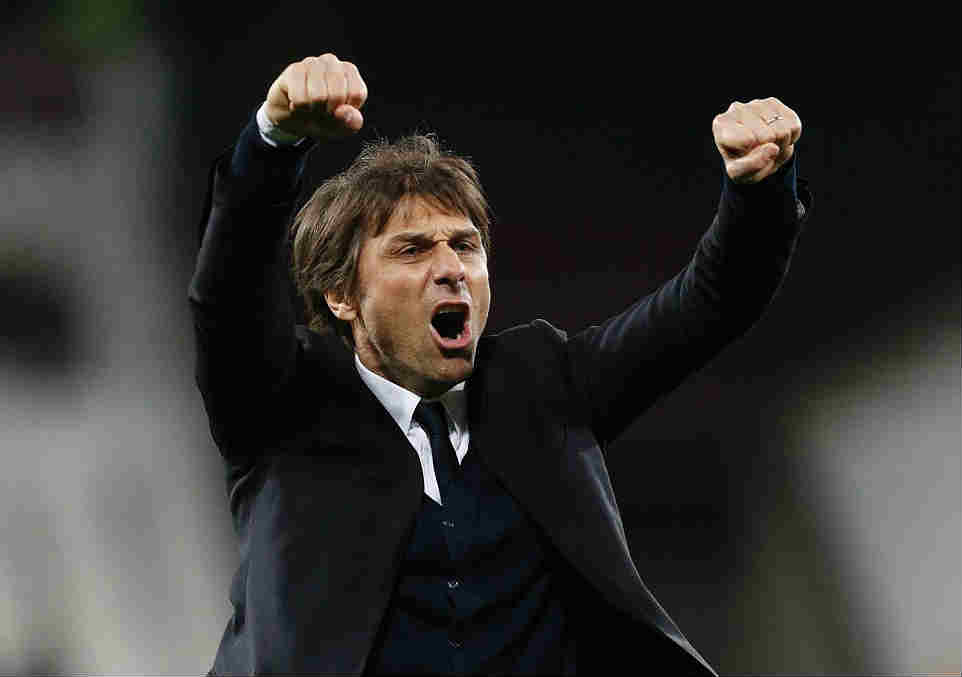 "Arsenal have missed out on the Champions League for the first time in I don't know how many years, so we must prepare in the right way. I'm not talking tactically. I'm talking about motivation, the right fire in our soul and our hearts."
"If we have this in the same proportion as Arsenal in that respect, we have the possibility to do the double and win. Otherwise we risk a lot."
2016-17 SEASON
The Blues had finished tenth last season after a disastrous league campaign under former boss Mourinho.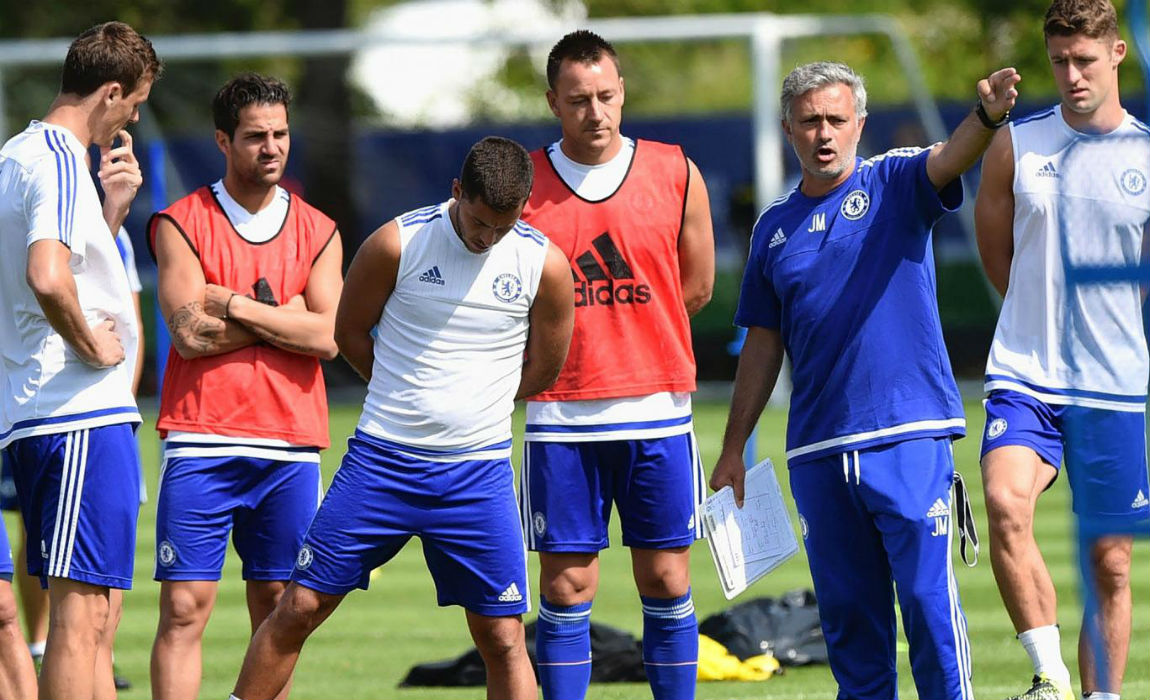 Mourinho arrived at Chelsea when Claudio Ranieri had already guided them to a runners-up spot in the Premier League and a Champions League semi-final.
The Portuguese had guided them to Premier League triumph in his first two seasons after having made a switch to the Stamford Bridge from Porto in 2004.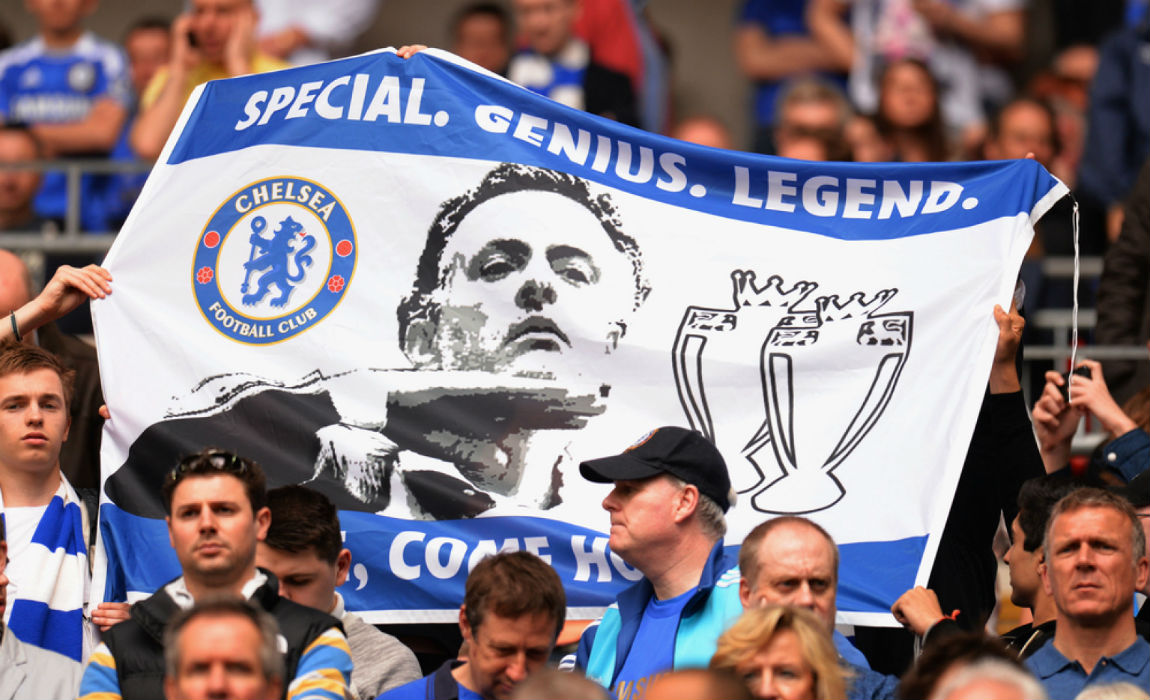 None of the Blues fans were happy when Mourinho left Chelsea for the first time back in 2007.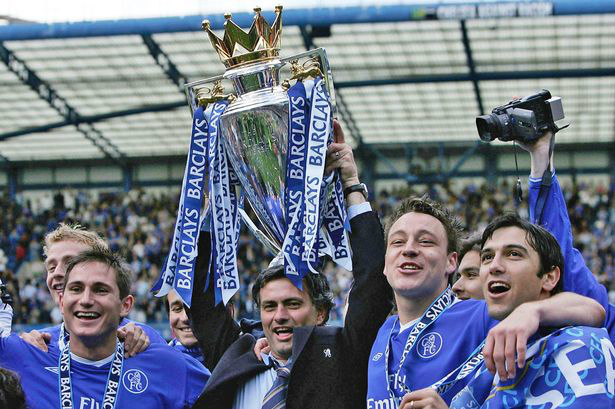 Mourinho made a sensational return to his former club Chelsea after a three-year stint at Real Madrid. He made an incredible start to his second spell at Chelsea by clinching the league title in the 2014-15 season but his downhill ride at Stamford Bridge began in next term.
At a certain point of time it appeared that the Blues would have to fight the relegation battle. The panic button was triggered and the Chelsea hierarchy dropped the axe on the Special One.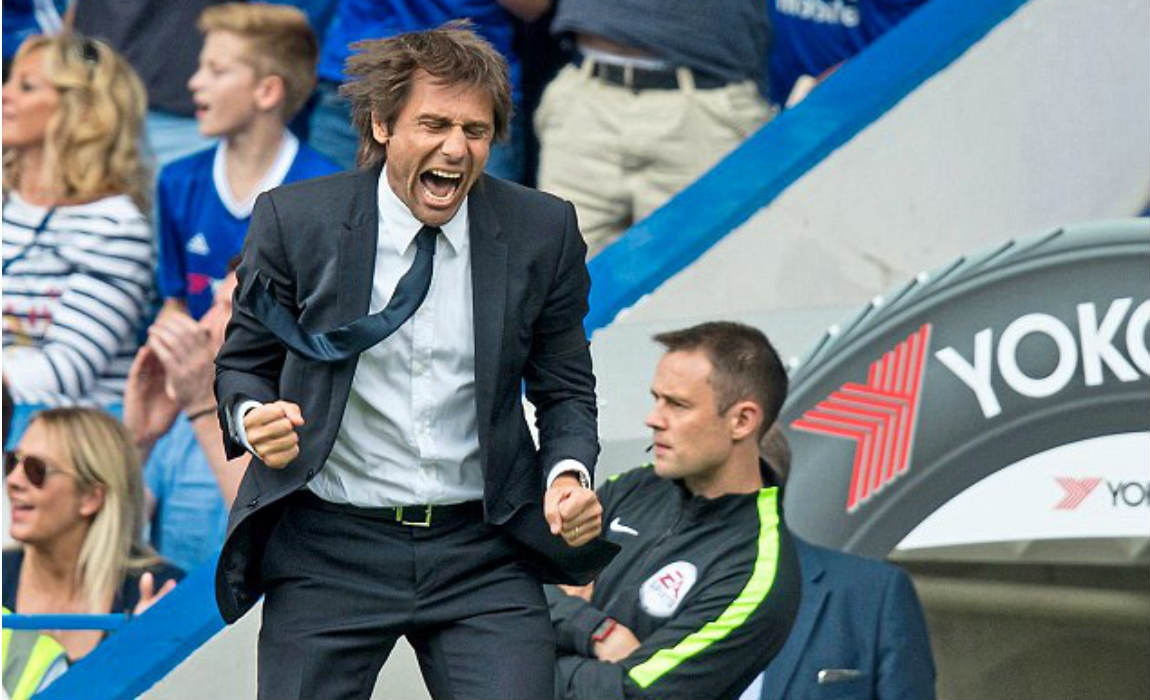 Conte had inherited a squad low on confidence and had faced an uphill battle to take them to the top after struggling in the first few months of his debut campaign in England.
Conte brought things under control with his 3-4-3 system at Chelsea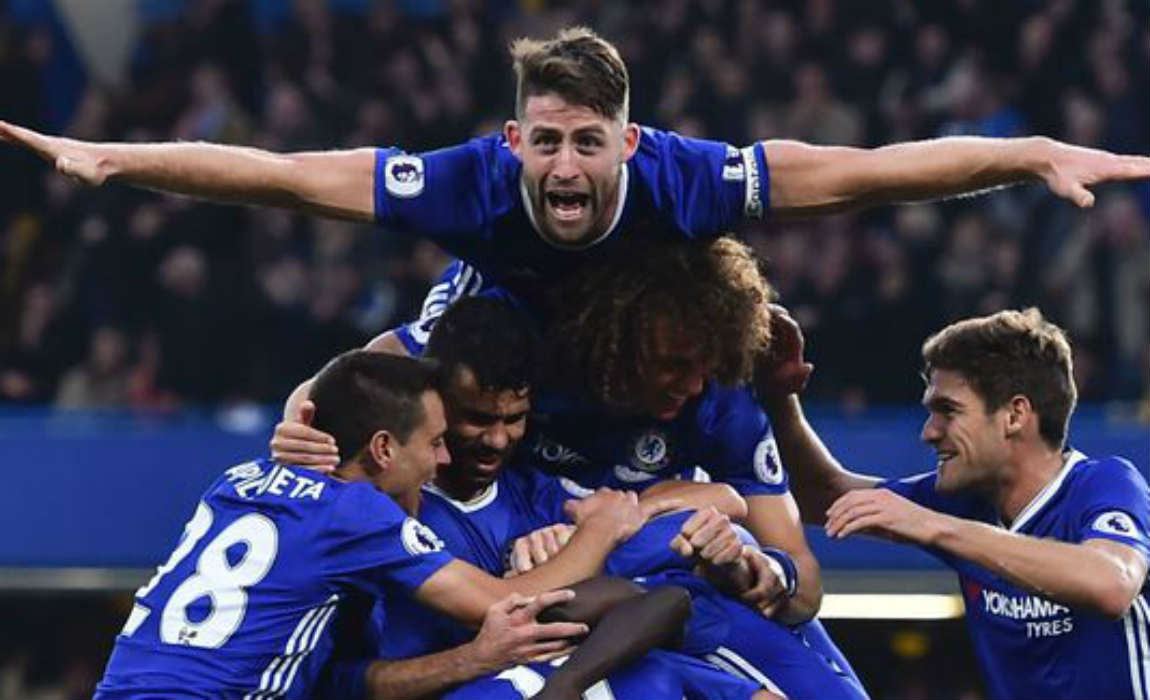 The Chelsea defence proved their mettle and it seemed that the newly implemented 3-4-3 system had turned out to be a blessing in disguise.
Gary Cahill, David Luiz and Cesar Azpilicueta adapted brilliantly to the new 3-4-3 system and were Conte's favourites for the back-three spots.

The three-man attack under Conte displayed incredible form this season – which was not the case last year under former boss Mourinho. Eden Hazard, Diego Costa and Pedro, who were not at their best form last season have now found life exciting under the Italian. The attacking trio stepped up their game and provided the much needed impetus that helped them to clinch the title this season.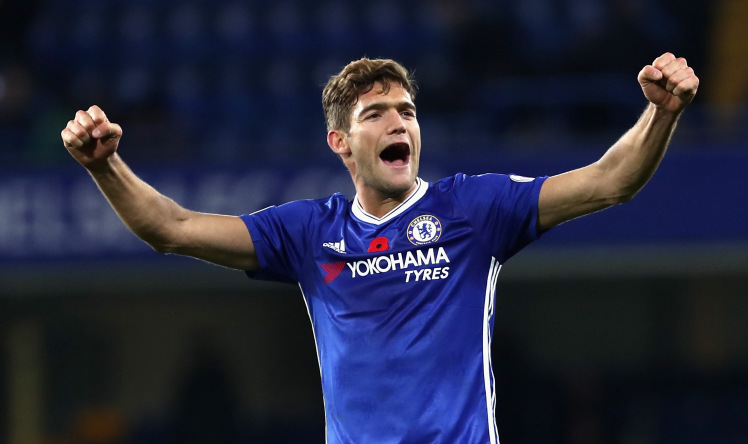 New signing Marcos Alonso and Victor Moses, who went down the pecking order during Mourinho's reign and was later loaned out – gave the Blues the much needed pace, precision and control down the wings.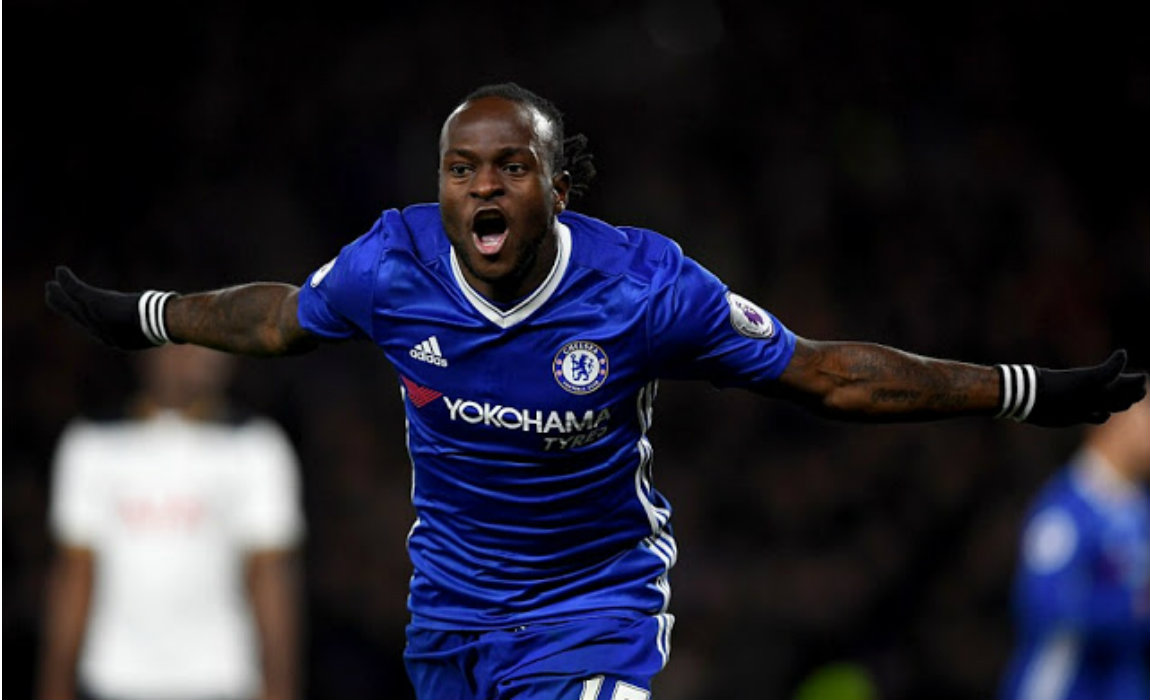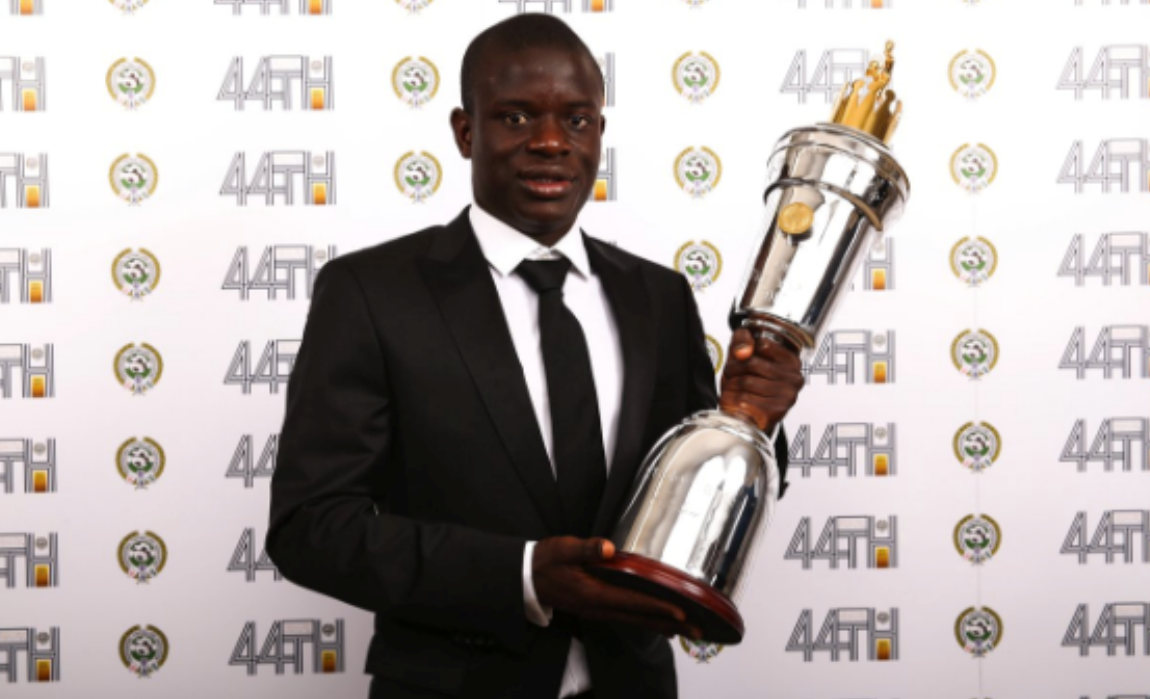 The icing on the cake has been the resurgence of Matic and last season's Leicester City hero Kante. And all this has been achieved after the arrival of the prolific Italian manager Conte.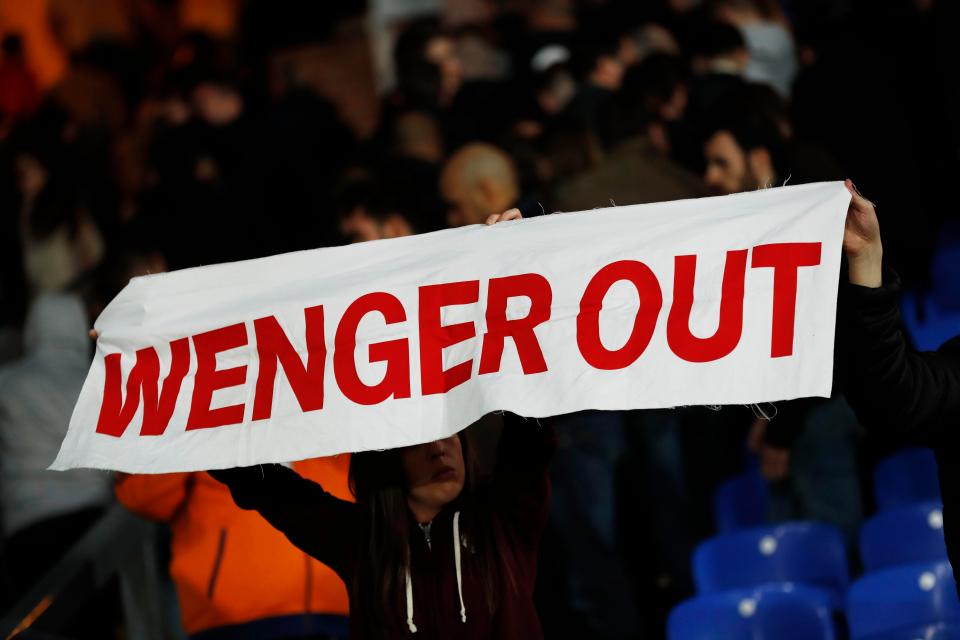 On the contrary, Wenger has suffered a disastrous campaign this season and has failed to seal a top-four finish in the Premier League, for the first time in his two decade long stint at Arsenal.
This is the first season in 22 years that Arsenal have finished below arch rivals Tottenham Hotspur.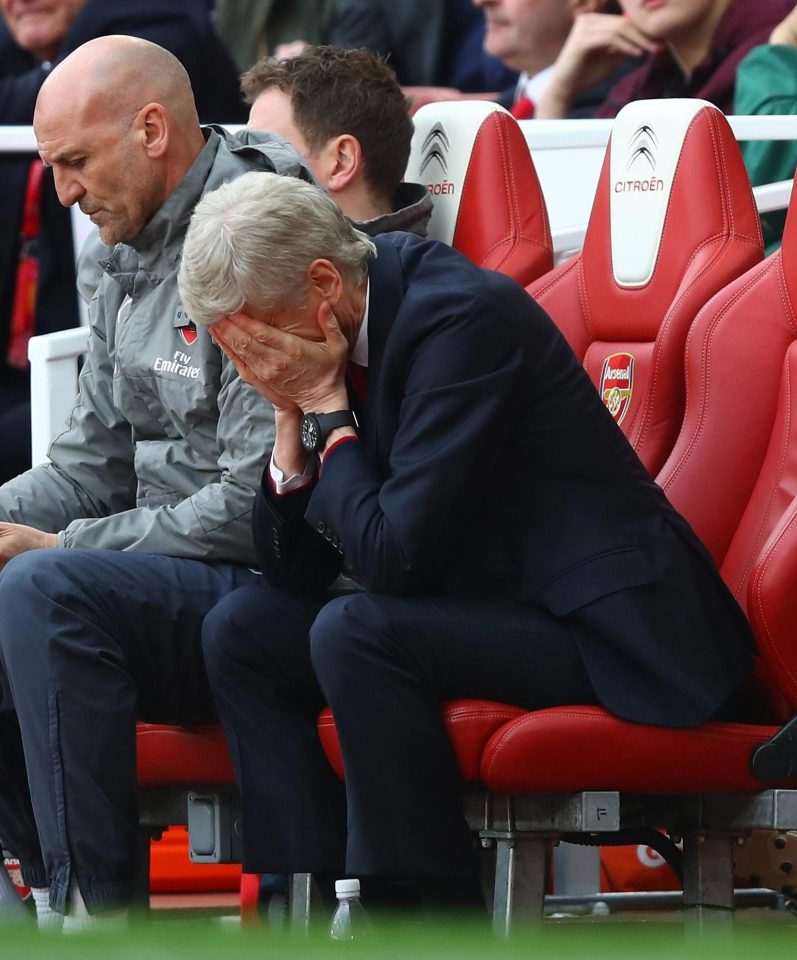 Wenger faced the heat after they suffered a humiliating 10-2 (on aggregate) defeat to European rivals Bayern Munich over the span of two-legs in the Champions League last-16 round, which saw them crashing out of the European competition.
A growing number of Arsenal fans got frustrated with the lack of ambition shown by the club under Arsene and #WengerOut signs began flowing in full glory.
It is quite evident now that the Frenchman is going through the worst run of his spell  at Arsenal, both in the Premier League and in all other competitions.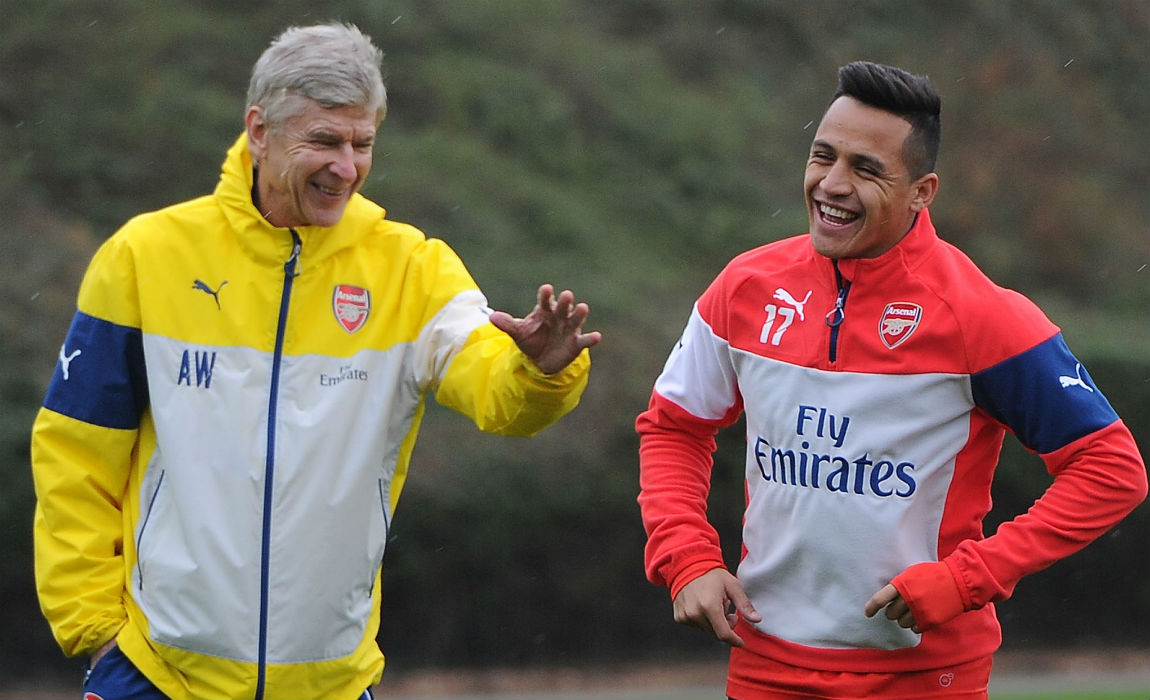 But Arsenal fought back hard and earned seven wins out of their last eight games but this was not enough to seal a top-four finish – which means no Champions League football next season.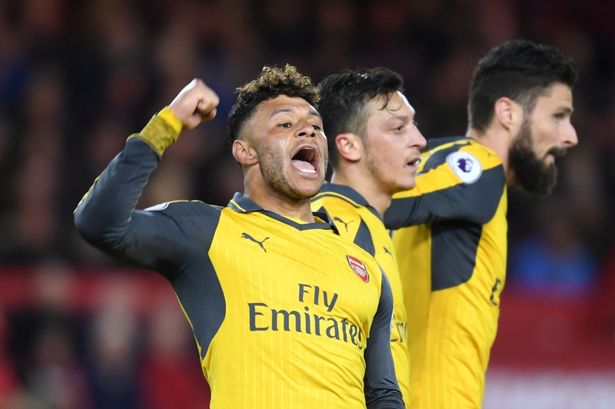 Wenger's Arsenal future has been under doubt and he is yet to sign a new contract with the Gunners. The Frenchman's current contract runs out this summer and both the fans and players have been left clueless whether he will stay next season.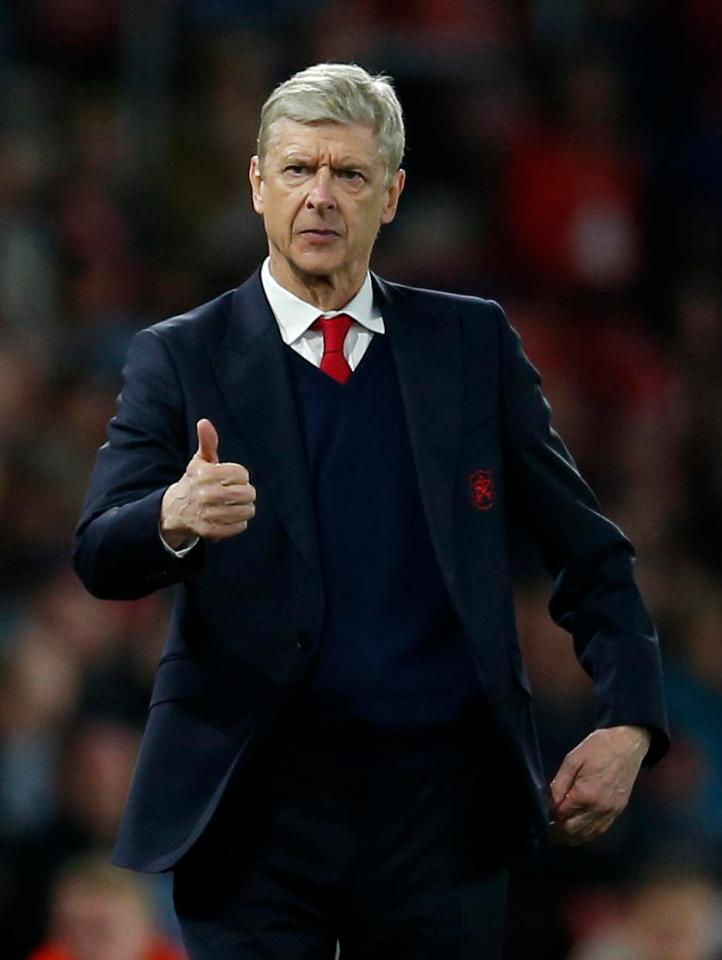 But Foottheball sources reveal that the Gunners are set to tie down Wenger but will introduce a new backroom structure.
Sources also stated that Wenger is set to sign a contract to replace the one expiring this summer, and the final call will be taken at a board meeting next week.
KEY PLAYERS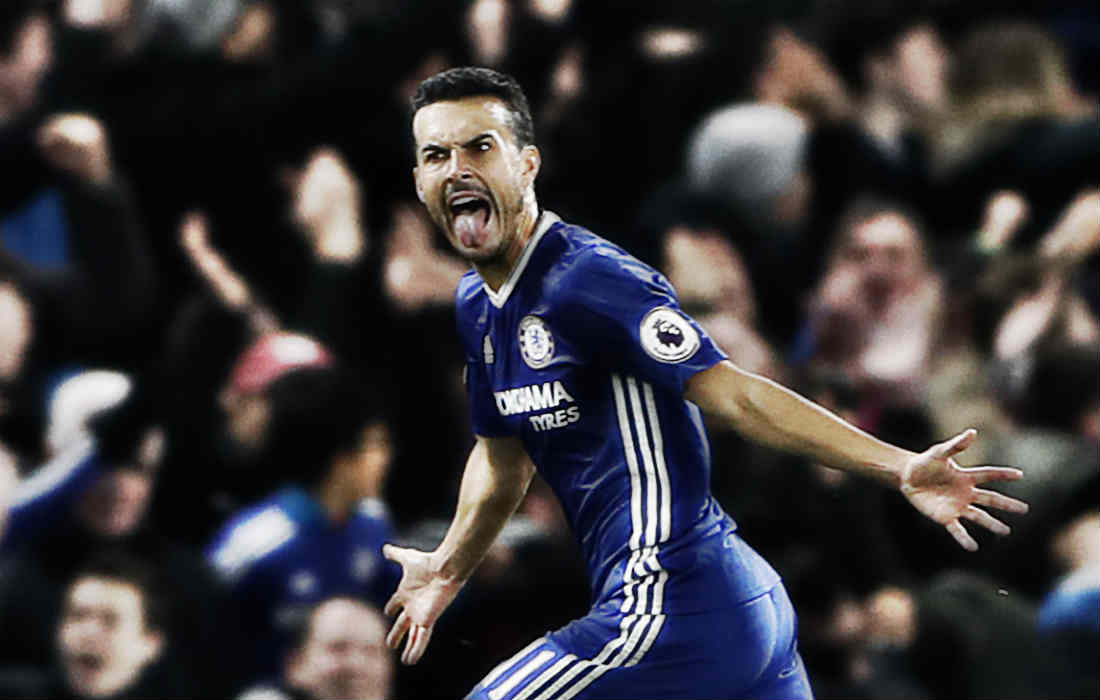 Pedro is the only Chelsea player to reach double figures for both goals (13) and assists (11) in all competitions this season.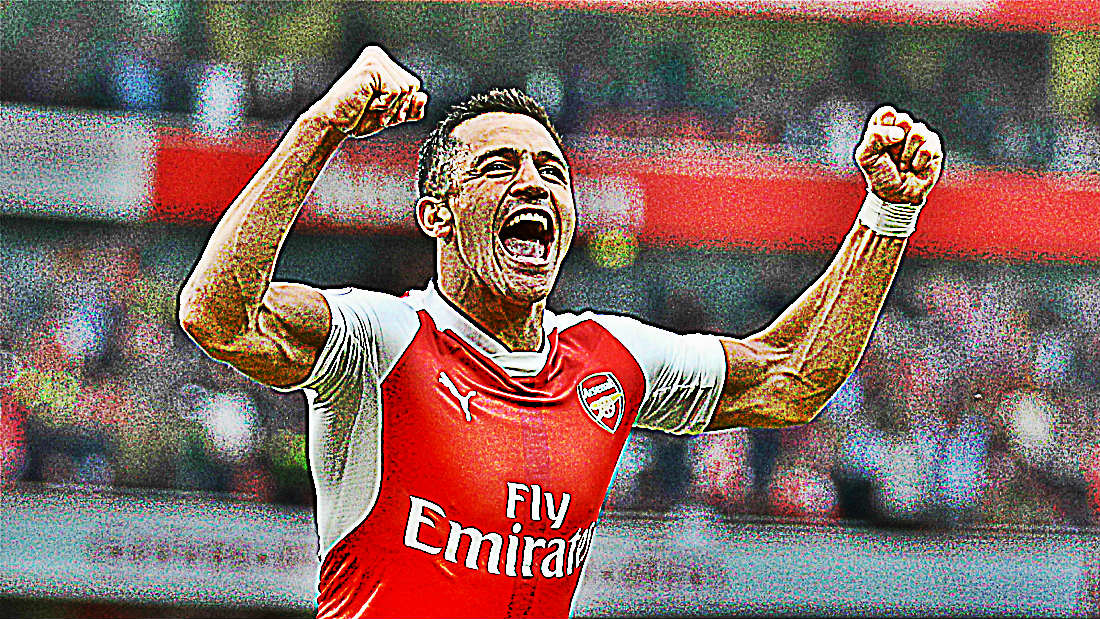 Sanchez has been involved in 44 goals in 50 appearances for Arsenal so far this season (29 goals, 15 assists).
CONTE

Vs

WENGER

(2016-17)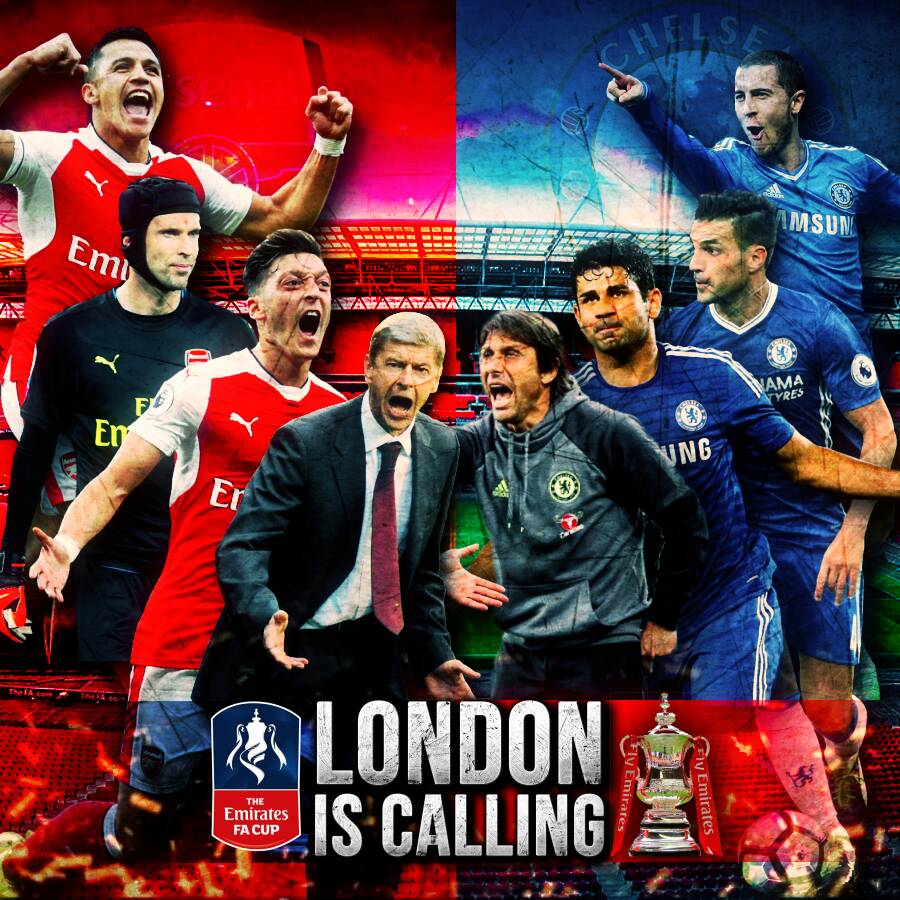 24 September 2016  – Arsenal 3–0 Chelsea
4 February 2017 – Chelsea 3–1 Arsenal
CONTE – MAJOR TROPHIES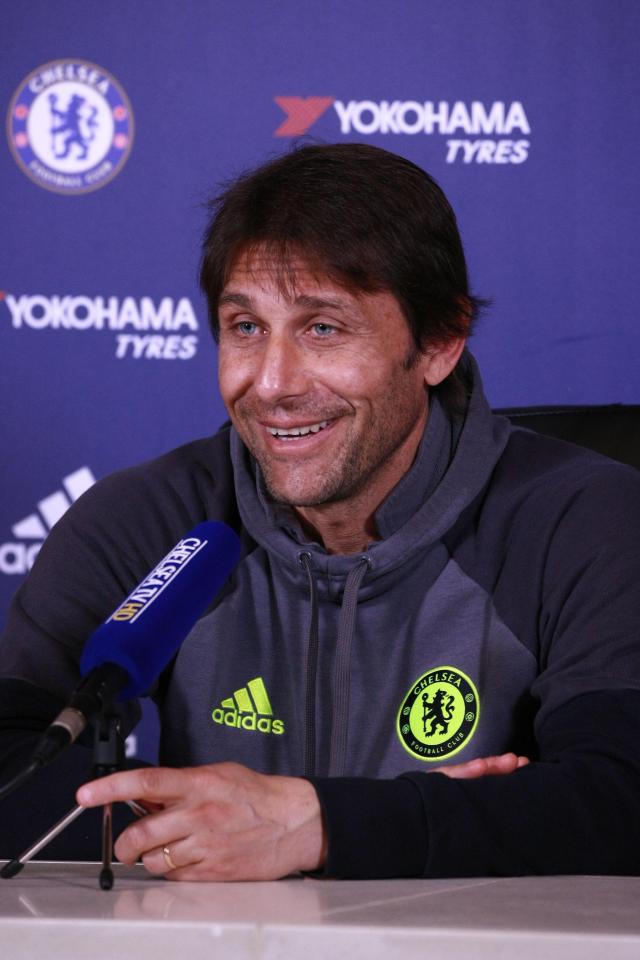 Serie A
– 3
Supercoppa Italiana – 2

Premier League – 1
WENGER – MAJOR TROPHIES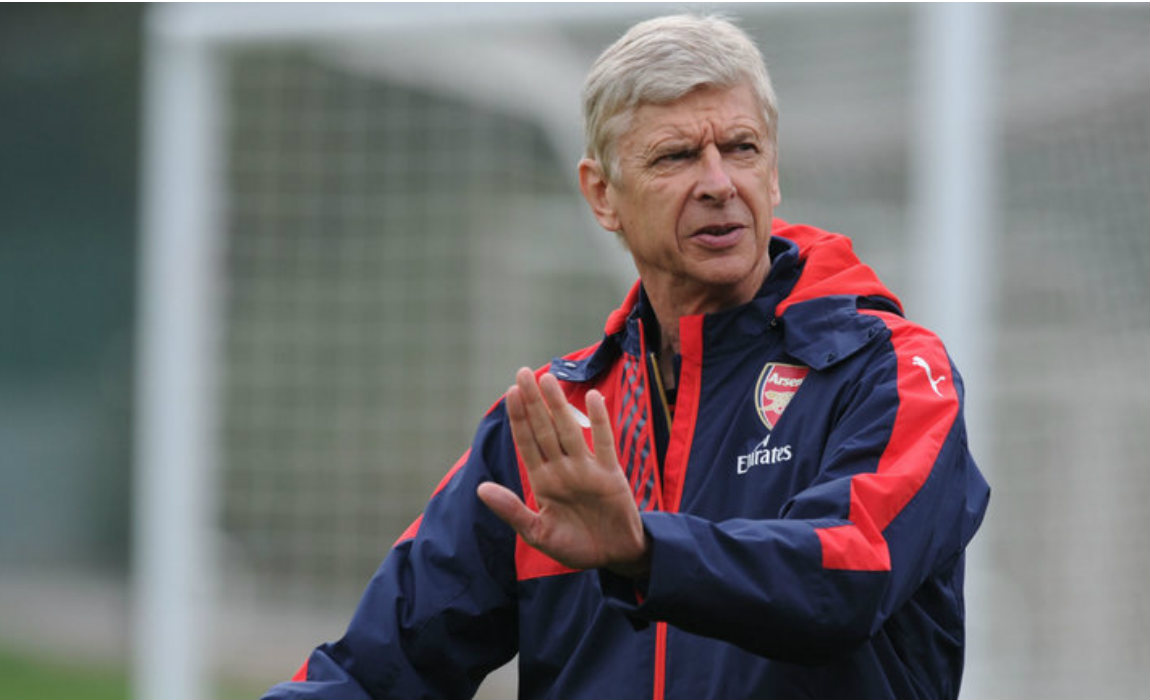 Ligue 1 – 1
English Premier League – 3
FA CUP – 6
FA Community Shield – 3

WHAT MANAGERS SAY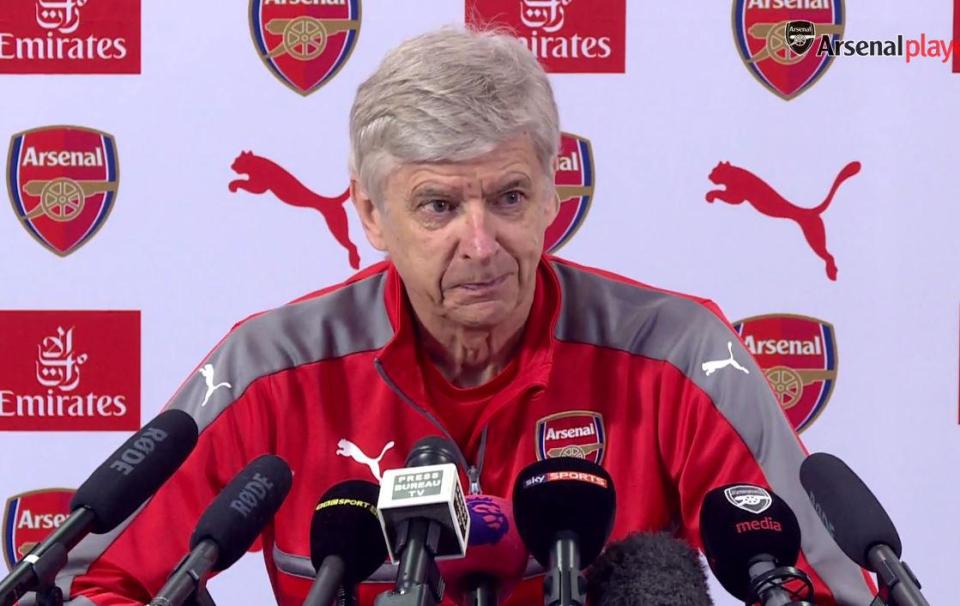 Arsene Wenger: "It will not be my last match because whatever happens I will stay in football. Would it be a nice farewell? No, what I want is to win the next game. I love to win and I love to do well for my club. I want to win the cup for my club. It's not about me, it's about us winning the trophy and giving everything to achieve it," via Eurosport.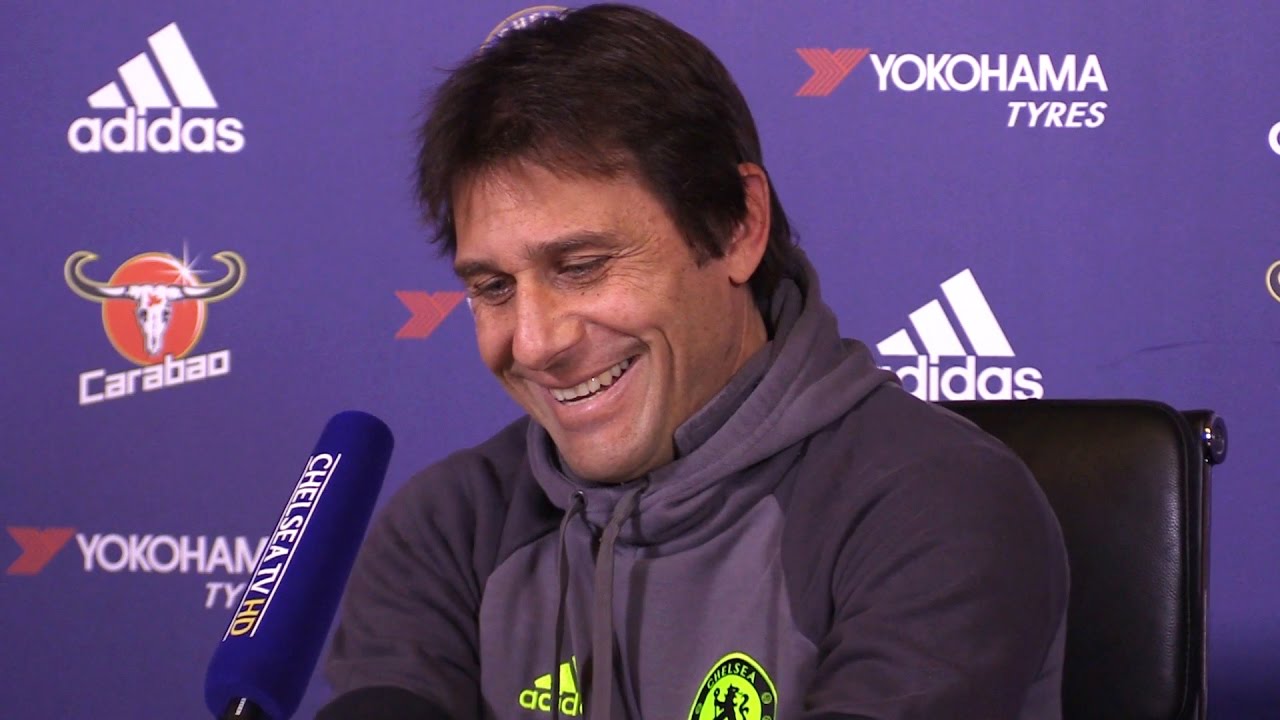 Antonio Conte: "To win the title this season becomes great. This season can become fantastic if we are able to win the FA Cup. We must find the right motivation. It's important for us to celebrate, but then to find the right fire in our soul to be ready to work very hard this week to prepare and to feel in the right way this game.
This is a great opportunity to win and to do the double. If you ask me who is the favourite now, I can tell (you) it's Arsenal [who are favourites],"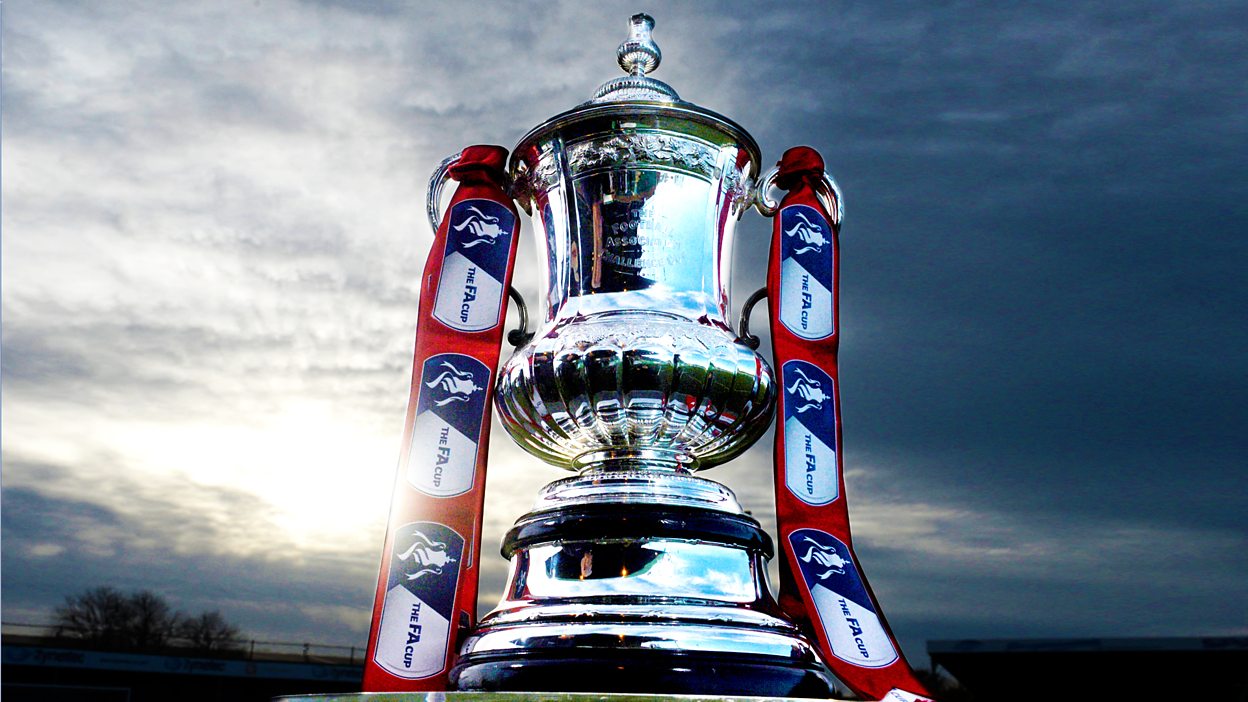 FA CUP FACTS 
This will be the second FA Cup final contested between Arsenal and Chelsea.
A win for Arsenal would see them claim their 13th trophy.
If Chelsea were to win, it would move them to eight FA Cup trophies.
Wenger could win his third FA Cup in four seasons by beating Chelsea.
If Arsenal Win, Wenger would set a record for most FA Cup wins as a manager (7).
Conte could become the 5th Italian manager to win the FA Cup, with three of the previous four achieving this at Chelsea.
Chelsea haven't lost any of their last four FA Cup Finals.
The last team to beat them were Arsenal in 2001/2002.
Arsenal's 20th FA Cup final appearance, the most in history.
The Gunners haven't lost any of their last five FA Cup Finals.
Chelsea have lost just twice in their last 13 games against Arsenal in all competitions.
This will be Arsene Wenger's 57th game against Chelsea as Arsenal boss.
PROBABLE LINEUPS
Arsenal: Cech; Holding, Mertesacker, Monreal; Bellerin, Ramsey, Xhaka, Gibbs; Alexis, Ozil; Welbeck
Chelsea: Courtois; Azpilicueta, Luiz, Cahill; Moses, Matic, Kante, Alonso; Hazard, Costa, Pedro