Gunners boss Arsene Wenger believes that German star Mesut Ozil has all the potential to become an Arsenal legend like Dennis Bergkamp and he wants the former Real Madrid player to stay at the North London club for another 10 years.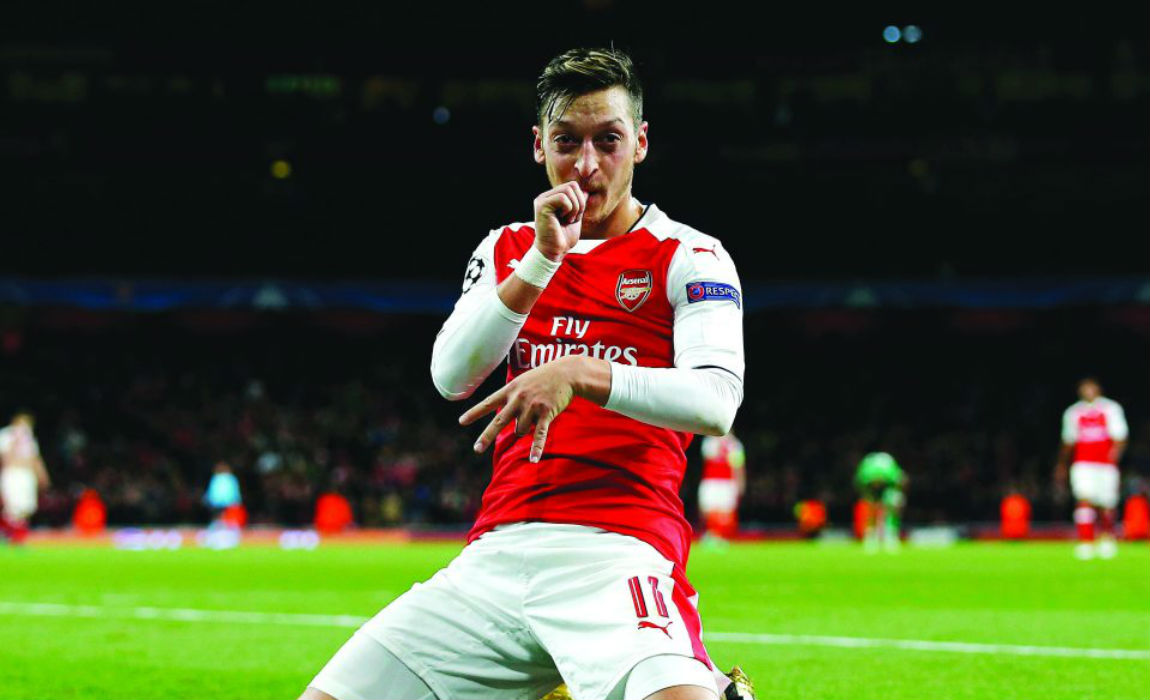 German midfielder Mesut Ozil is now the star performer at Arsenal after scoring a brilliant hat-trick as Arsneal ran riot against Ludogorets in the first leg of Champions League clash and later in the second leg, a brilliant solo effort to clinch the winning goal in the 88th minute.
Ozil has showed sparks of brilliance right from the start of the season and his transformation from a playmaker to a valuable goalscorer is worth a round of thunderous applause. The Real Madrid man is all set to fire against arch rivals Tottenham Hotspur in the high-octane North London derby on Sunday.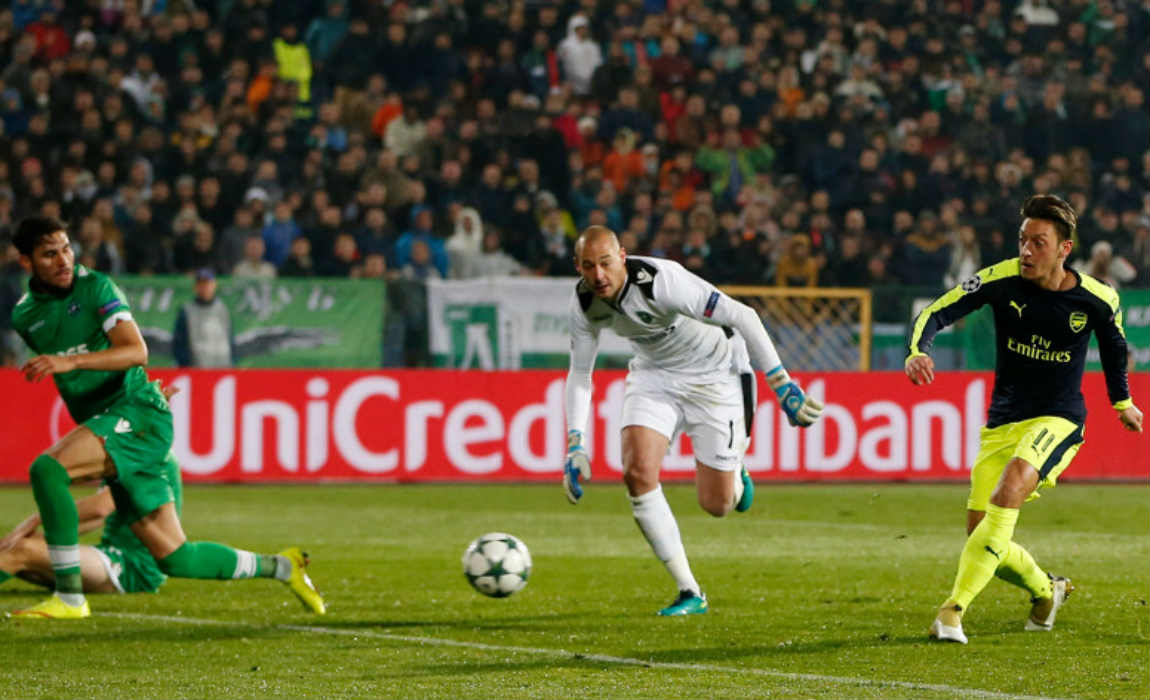 And legendary Gunners boss Arsne Wenger has claimed that the player has the potential to match the footsteps Bergkamp, who enjoyed a successful career during his 11-year journey with Arsenal.
Ozil had joined the Premeir League side from Spanish giants Real Madrid in in 2013 for a club transfer record fee of £42m. His current contract with the Gunners is set to expire in 2018 and the club bosses are negotiating a new bumper deal with the player in order to tie him down.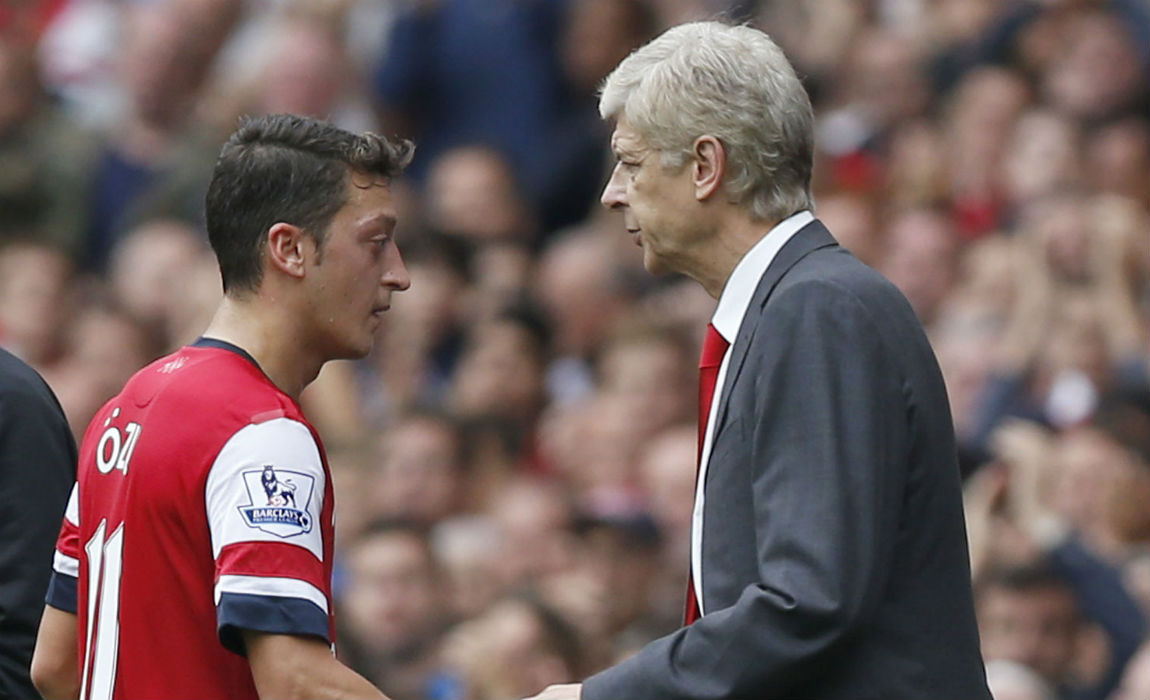 When asked whether the German star could earn a club legend status like the Dutchman, Wenger said: "I think so, if he commits."
"There are similarities. Dennis Bergkamp committed for a long period and played until he was 38."
"I wish we have ten more years of Ozil! That depends. To become a legend at the club you need to stay for a long time."
"I believe he is at an age where he is more mature. He is 28. The difference today is he focuses more on efficiency."
"When he arrived here, he was more a player just to play. Today, efficiency is more in his mind. The main transformation we got from him is that he makes more runs in behind to score goals."
When asked about the progress made in the new Ozil deal, Wenger said: "We are working on it."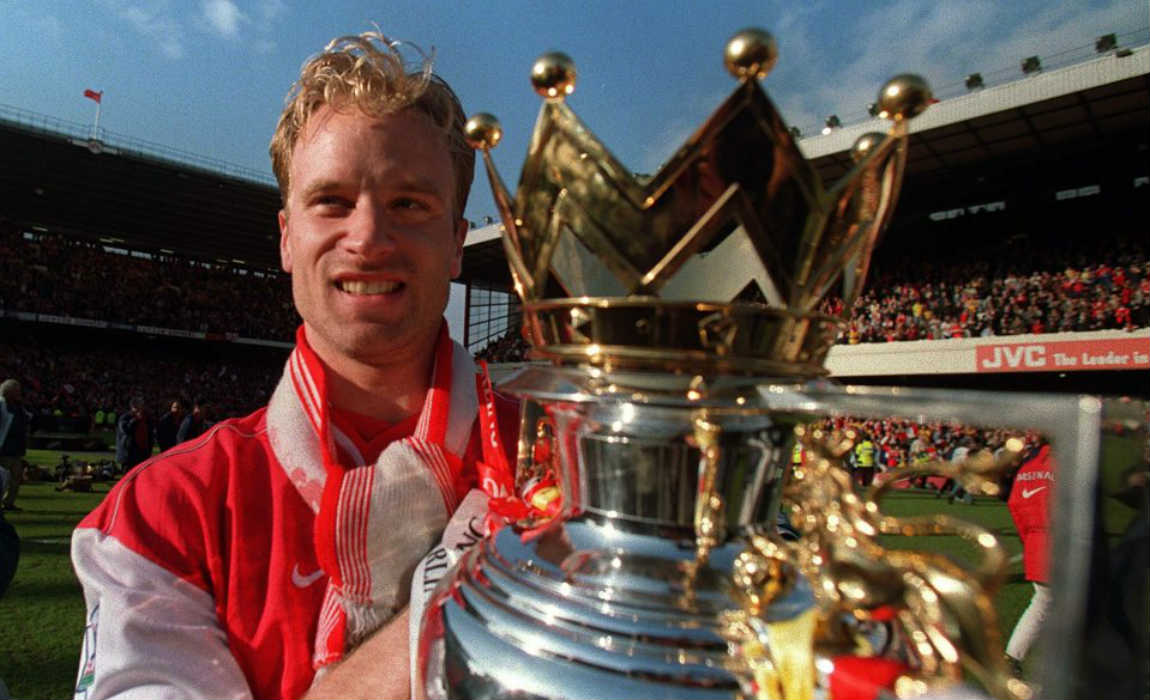 Wenger smiled when it was said that Ozil, who already netted in 7 goals this season – plays more up front like Bergkamp.
The Frenchman added: "Yes, I always encouraged him. I convinced him that he has it in his locker to score goals."
"He was more focused on giving and looking. Today, he understands that he can have those qualities but also be on the end of things. The timing of his runs are good."
"In training, I noticed he is a very good finisher. When you have that in your locker you have to try to get it out."
"Slowly, he has realised this. On top of that, he has a fantastic attribute of a guy who is a good finisher — he is calm."
"You notice all the finishers are killers. That means they keep their nerve in front of goal and he has that."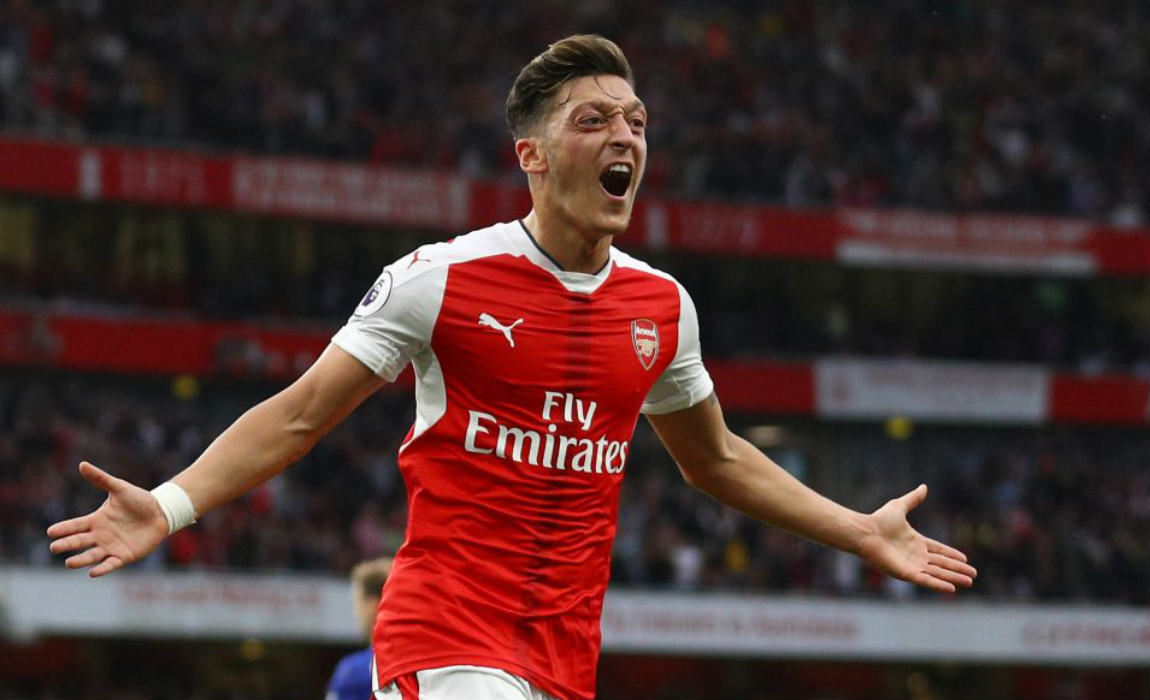 Ozil has beaten all odds to reach the top of his form after arriving in England form La Liga side Real Madrid. No one doubted his talent when he joined the Gunners but some of his teammates had pointed out that the German was a bit lazy during training sessions.
Wenger added: "He pushes himself much more. He has that in him as well."
"Sometimes, the trap for very talented players is that it is easy for them."
"They know subconsciously they don't need to push themselves too hard to be efficient. It's so easy. I can't tell you because I was never in that situation!"
"He's a player who left some people sceptical but every time he had the ball more, he created something intelligent and I was always supportive of him."
"I believe happiness in a player comes out by his performance. I hope he is happy."