Atletico de Kolkata clinched their second Indian Super League title in three years after outplaying Kerala Blasters 4-3 (1-1) on penalties on Sunday.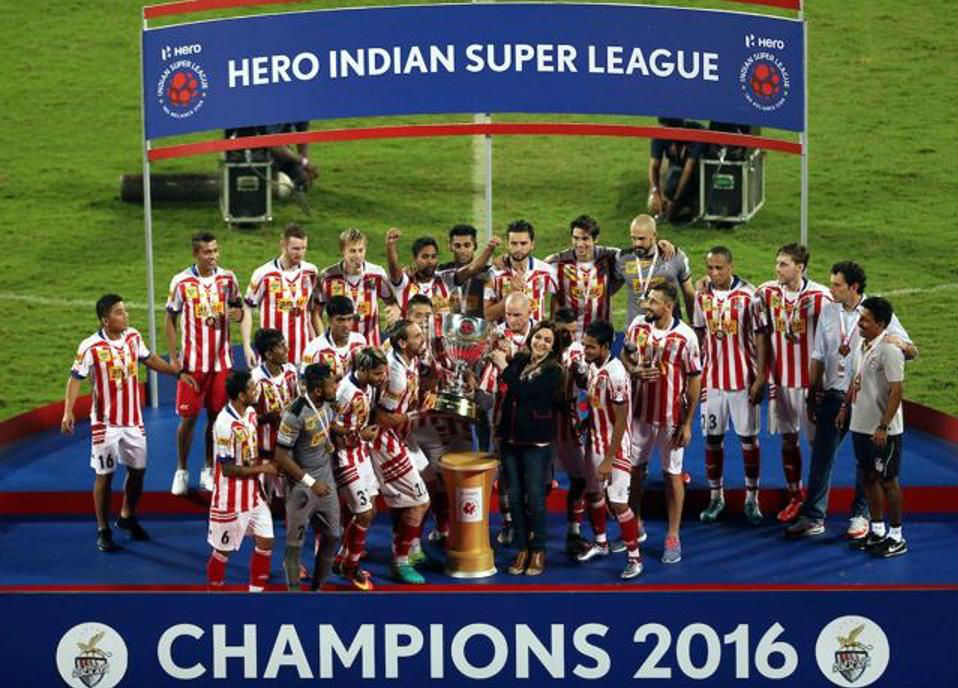 The match finished on 1-1 after two periods of extra-time and had to be decided on penalty shootouts. Mohammed Rafi opened the scoring for Kerala blasters in the 37th minute but Atletico Madrid's Henrique Sereno Fonseca clinched the much needed equaliser minutes later.
Jewel Raja turned out to be the jewel in ATK's crown,r calmly dispatching the last penalty, after Sameehg Doutie, Borja Fernandez and Javi Lara all converted their spot kicks. Only Iain Hume's shot was blocked by Kerala custodian Graham Stack.
The home team took first strike in the shootout. Antonio German, Kervens Belfort and Mohammed Rafique scored while Elhadji Ndoye blasted over from 18 yards and Cedric Hengbart's shot was acrobatically saved by ATK goalkeeper Debjit Majumder.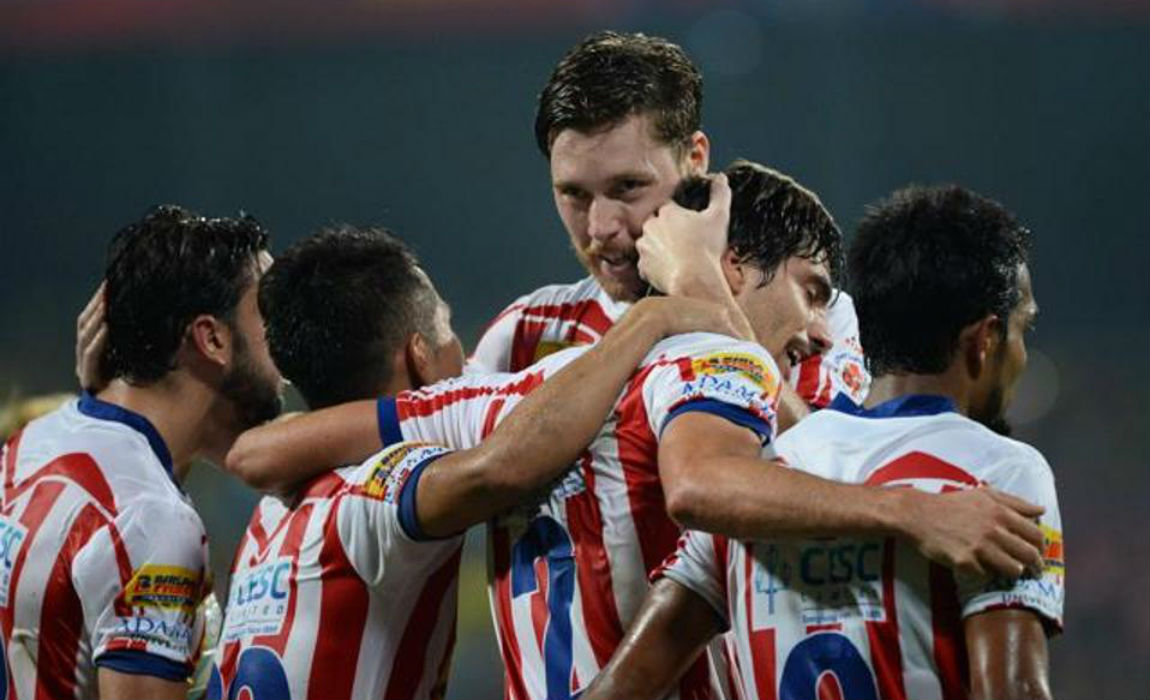 ATK also defeated Kerala in the final of the inaugural edition of the tournament in 2014.
The match received an early dose of pace with chances created at both ends, but poor technique coupled with signs of nervousness, prevented the two team's premier forwards from capitalising on the opportunity.
Kerala forward Kervens Belfort outran India international Pritam Kotal and found the in-form C.K. Vineeth free on the left, who undid the good work with poor technique.
The ball was quickly hurled towards ATK's star striker Iain Hume, who peeled away from his marker but was equally wayward in controlling the ball.
ATK gradually emerged stronger with Hume combining with his team's marquee goal scorer Helder Postiga. The Portuguese had a crack at goal from an acute angle but his effort went wide in the 14th minute.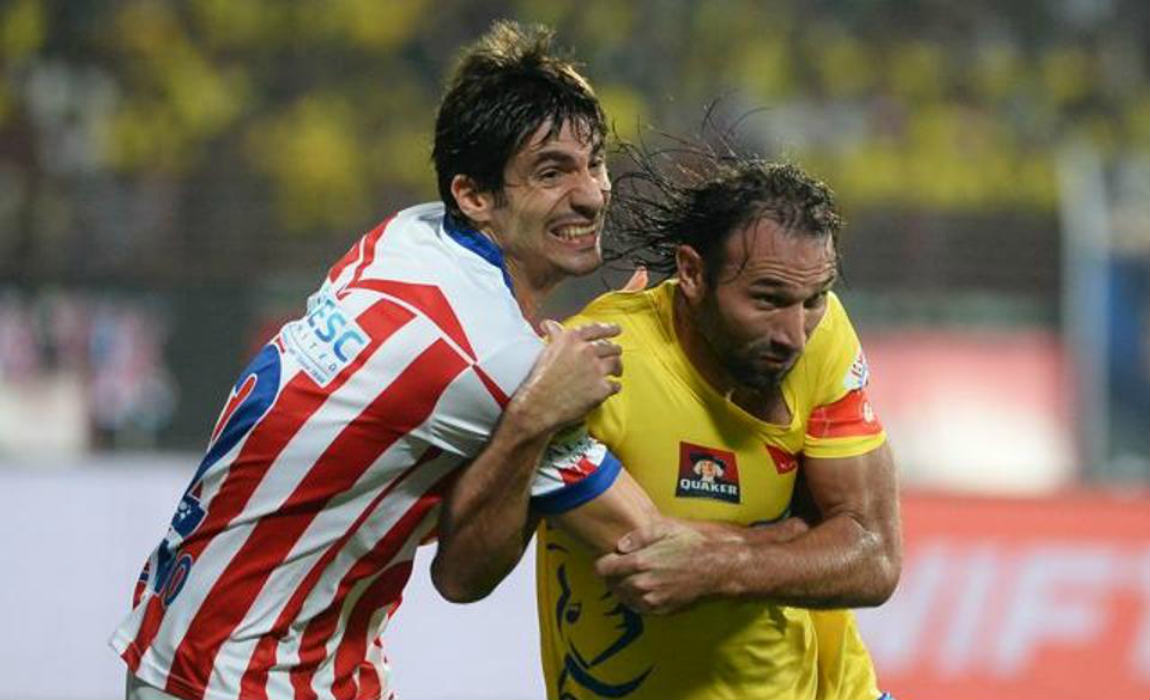 ATK's Jewel Raja was creating a positive impression in midfield over his senior state-mate Mehtab Hossain, snatching the ball from him on several occasions, to bring winger Sameehg Doutie into action, whose crisp half-volley was blocked three minutes later.
Kerala's forward movement was channelised only through Belfort, the Haitian's dragging his free-kick over the bar.
ATK's offensive movement was more united with Lalrindika Ralte also getting into the act, helping Postiga reach favourable positions from where he could shoot at goal.
But for all their supposed supremacy, it was ATK who conceded first, from a set-piece movement that looked increasingly the only way they could score.
Mehtab's corner was guided in powerfully by Mohammed Rafi, who rose admirably above Kotal, and diverted the ball past an outstretched goalkeeper Debjit Majumder.
Kerala's sense of supremacy due to their obtained lead seemed accidental and ATK's equaliser, just a minute before the breather by Henrique Sereno Fonseca, was deserved as they appeared more likely to score from open play.
ATK though had to resort to a corner to get level, Sereno outmuscling defender Sandesh Jhingan to direct his header past Stack.
The narrative, after the change of ends, remained pretty similar to the first session, Belfort being the focal point of Kerala's attacks and ATK trying a more organised and holistic approach for goal.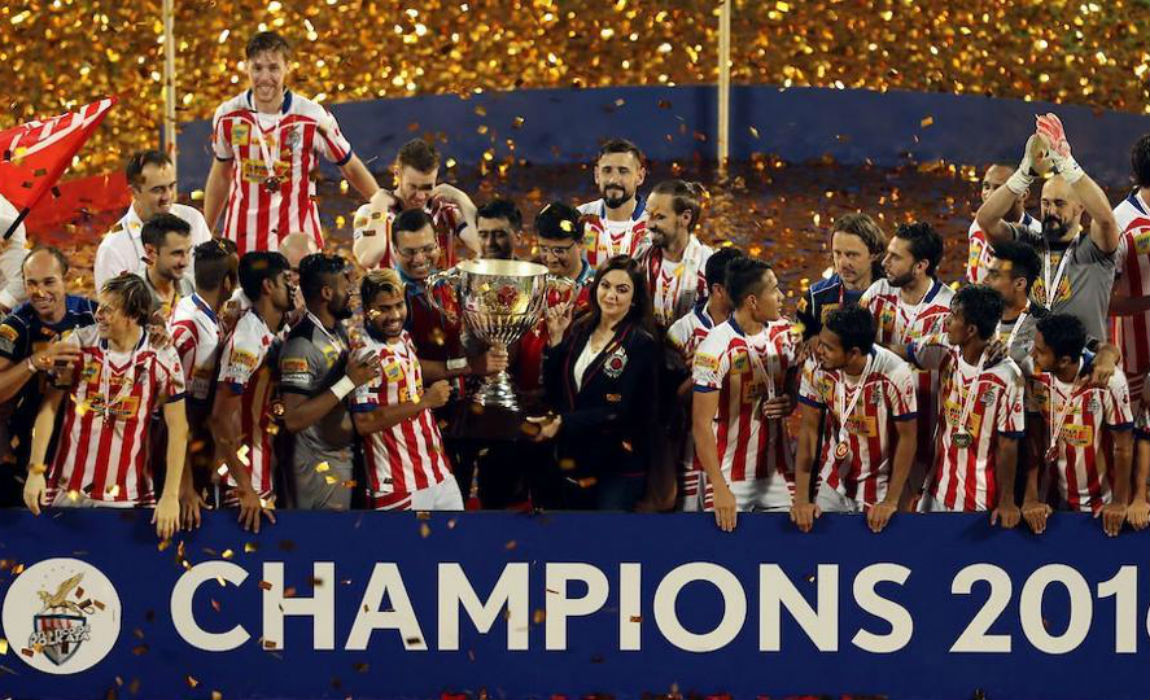 The ball moved to and fro, but without any real purpose or conviction, and inability to carve open cautious defences led to both teams trying long range efforts.
The match settled into a mediocre rhythm. ATK coach Jose Molina tried to inject some energy into his team by replacing a tiring Postiga with Javi Lara.
The pace of the proceedings dropped noticeably, with players suffering cramps in the hot and humid weather conditions. As the match meandered towards the end of regulation time, neither team could create definite scoring opportunities.
The extra-time was more of a forced exercise on the players. Neither team were ready to go for the jugular, wary of getting caught on the break, preferring to keep ball possession to neutralise goal-bound threat.
Penalties seemed inevitable and the only reasonable solution to the iron-gripped deadlock. And when it happened, in due course, ATK emerged stronger at the fag end, just as they did in 2014 when they won courtesy an added time goal.
(WITH INPUTS FROM IANS)