One step forward, two steps back. Two steps forward, one step back. That has been the case of Atletico Madrid's season over the past few months but the fact that they sprinted about a 100 yards ahead of everyone at the start has ensured that Diego Simeone's men are crowned La Liga champions for the first time since 2014.
Atletico Madrid needed to win against Valladolid on the last day or match Real Madrid's result against Villarreal to secure the title. Atletico made sure that their destiny was decided by them with a come from behind 2-1 win that ensured that the league headed to the Red and White half of Madrid. Los Colchoneros' title means that this is just the fourth season this millennium with neither Real nor Barcelona becoming Spanish champions.
How did Simeone's side manage to break the hegemony of Spain's big two then?
A CANTER AND A SCRAMBLE
Atletico have led La Liga for a long time. They climbed to the top of the standings on the ninth matchday and have been the pacesetters ever since. Simeone's side did not lose their first game until December (a 2-0 loss to Real Madrid in the derby) and their second until late February.
At one point towards the end of January, Atleti were 11 points clear of both Real Madrid and Barcelona. Given these circumstances, they must be cursing themself at allowing it to get this close.
The #LaLigaSantander table after this weekend's action. 📊⚽️#LiveStandings pic.twitter.com/EXEXENjqHa

— LaLiga English (@LaLigaEN) February 8, 2021
Since the turn of the year, Atletico drew too many matches, dropping points against Getafe and Levante, among others. They metaphorically fell asleep at the wheel. The recent draw against Barcelona meant that the title destiny was out of their hands until Sevilla did them a favour by holding Real Madrid to a 2-2 draw.
However, they did eventually get there in the end and it was truly a collective effort from the entire squad.
IMPRESSIVE TRANSFERS
Atletico's problems have not been one of quality but rather of depth over the past few years. They have had a starting eleven that is good enough to compete with the best in Europe but a couple of injuries have often led to the dismantling of their season.
This was addressed this summer by Simeone with the additions of Lucas Torreira and Geoffrrey Kondogbia to act as backup in midfield. The blow caused by the departure of Thomas Partey thus being softened.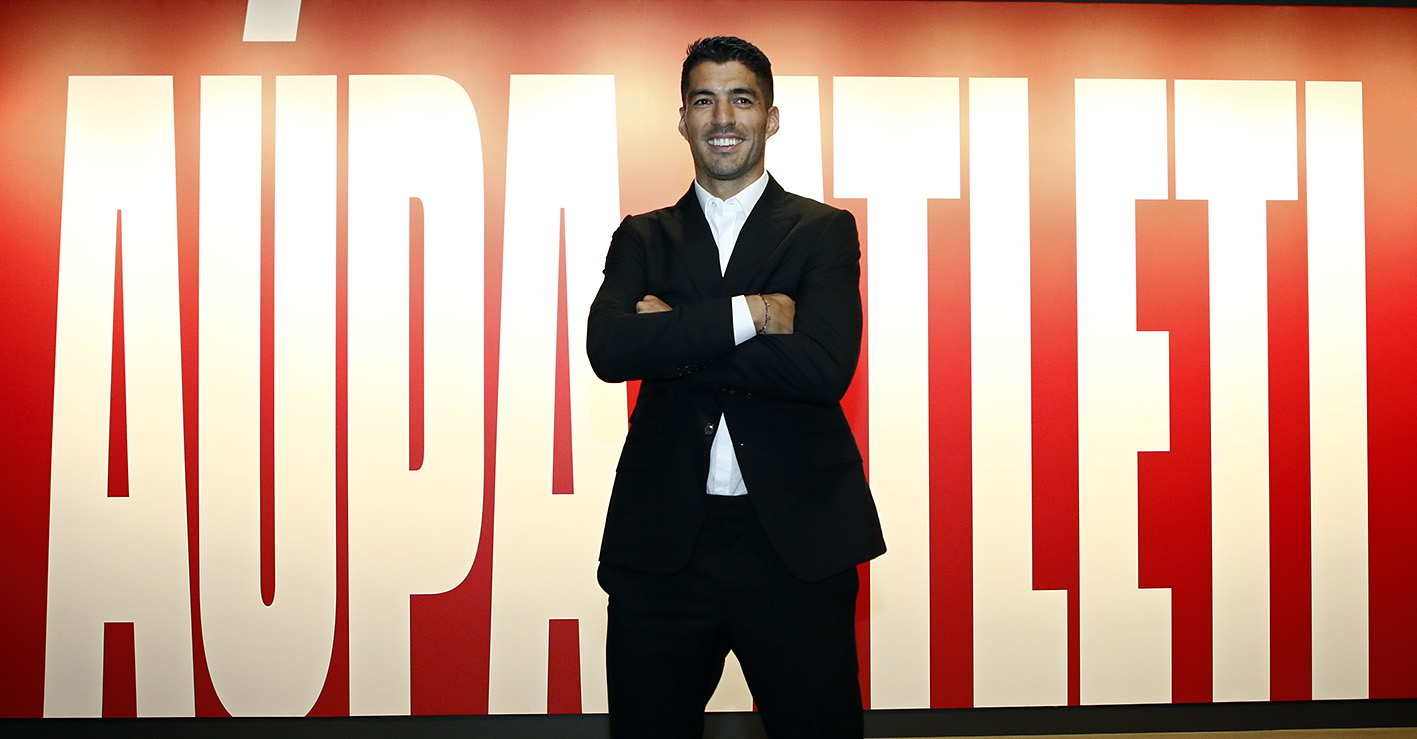 However, Atletico did reinforce their starting eleven with some low budget, high return players. Luis Suarez was signed for just 7 million Euros from Barcelona which has proved to be one of the deals of the season. While many expected that an ageing Suarez would struggle, he has managed to score 21 goals in the league, including an invaluable winners in the last two matchdays of the season against Osasuna and Valladolid.
His value though goes beyond his goals. Suarez has been the talisman, leading the press, creating space and overall, becoming the fulcrum of the Atletico side. Barcelona will truly be cursing themselves for this piece of business and Suarez did not forget his treatment.
"Barcelona didn't value me… they underestimated me and Atletico opened their doors to give me an opportunity. I will always be grateful to this club for trusting in me"

~ Luis Suarez after scoring the La Liga winning goal for Atletico Madrid
To support Suarez, Yannick Carrasco's loan deal was made permanent. The Belgian has been a creative force to reckon with, especially in key moments in recent weeks. Carrasco has scored six goals and assisted a further eight, playing in a variety of positions.
THE STARS WHO HELPED ATLETI
Suarez and Carrasco have been good this season but they have not been as good as Marcos Llorente. The 26-year-old has arguably been the best player of the season in the league (apart from Leo Messi of course) and has performed exceptionally wherever he has played. And he has played everywhere – from right back to striker, you name it. Llorente has done it.
Marcos Llorente has participated in 23 of @atletienglish's 63 goals in #LaLigaSantander this season.

(12 goals, 11 assists)

They signed him as a defensive midfielder.

🤯🤯🤯#AtletiRealSociedad pic.twitter.com/Yj0wE26Jel

— LaLiga English (@LaLigaEN) May 12, 2021
Further back, Atetico have been blessed with the best goalkeeper in the world – Jan Oblak. The Slovenian has 159 clean sheets in 302 appearances for Atletico in all competitions – a record that one would be hard pressed to find anywhere in the world. He has made three crucial penalty saves which have prevented Madrid from dropping points and his importance to the side cannot be overstated.
Jan Oblak keeping 123 clean sheets in 225 La Liga games is a joke.

It was his 300th appearance today for Atleti, conceded just 209 goals… https://t.co/fcF8inf7R3

— Simon Harrison (@simonhfootball) May 8, 2021
Alongside Oblak, Hermoso and Stefan Savic have been disciplined and commanding. The defence has conceded just 24 goals this season – three fewer than anyone else in the league. Saul and Koke have formed the spine of the league winning side in the middle of the park supplemented well by Hector Herrera and Thomas Lemar.
SIMEONE TURNS IT UP
During his time at Madrid, Diego Simeone has often been criticised for being a practitioner of the dark arts, i.e, defending well. Atletico Madrid have not played pretty football during his tenure but in Suarez, Simeone found a leader who combines flair with bite.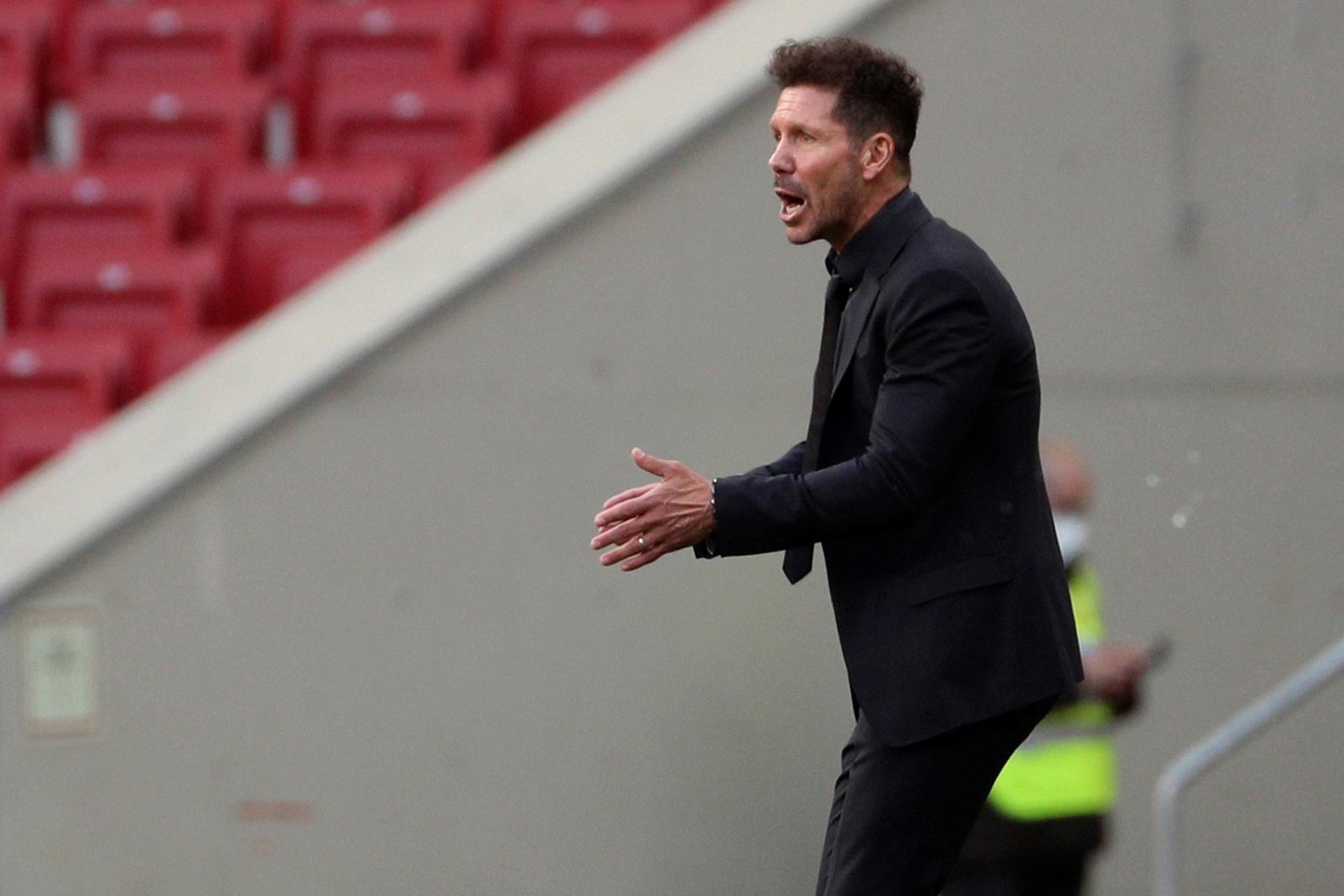 Suarez's arrival allowed the flair players around him like Joao Felix and Lemar to be more expressive without compromising on the industry. Only Barcelona have scored more than Atletico this season and well, that's again all down to Leo Messi.
Simeone has thus proved his critics wrong – playing attractive as well as effective football. The Argentine manager deserves a lot of credit for Atletico's title win and the Colchoneros faithful will certainly be grateful for his continued persistence at the club.
A NEW POWER OR A ONE-OFF?
As the Atletico players and fans celebrate late into the night, Simeone will undoubtedly be looking forward. Will the same crop of players be good enough for defending the title next season? How long can Suarez keep up this level of output? Who to replace him with when the time comes? And what of their failures in Europe?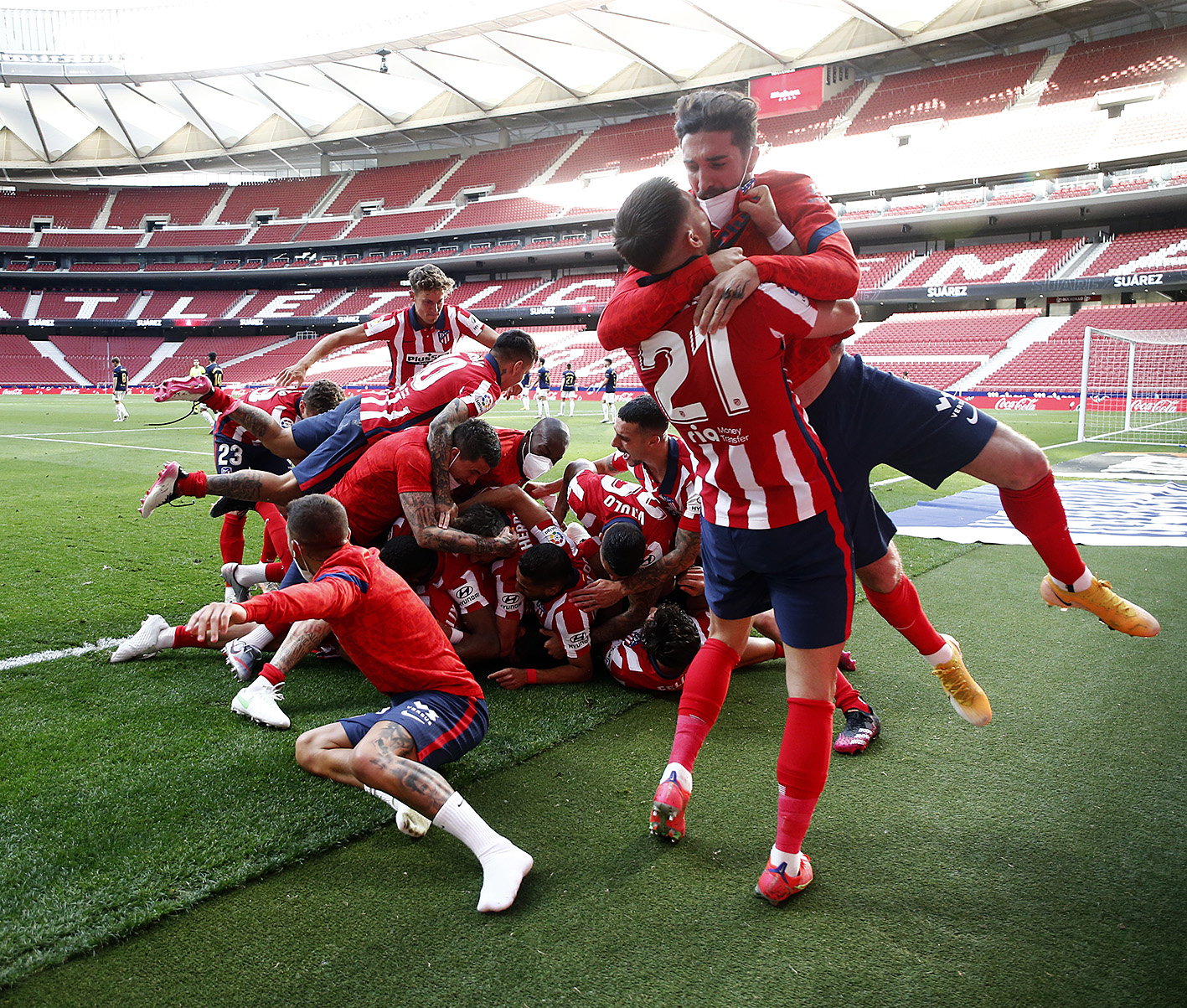 Only time will answer those questions but for now everyone in Red and White can rest easy knowing that they have broken the La Liga duopoly in a season like no other.