After two match weeks of the 2021-22 season, the La Liga top three looks the same as they did at the end of last season. Barcelona and Real Madrid level in third and second respectively, and Atletico Madrid above them in both points and more importantly, in quality. As things stand, Los Colchoneros are the overwhelming favourites to defend their title this season.
PERFECT START
Diego Simeone's side are the only team in the league to win two games out of two in the Spanish top-flight. Their talisman last year, Luis Suarez, only featured off the bench in the second match but Angel Correa's three goals in his absence show that Atletico are not a one-man team.
3 goals ⚽
2 matches 🏟
1 Ángel Correa 😇 pic.twitter.com/7c0p9ZCM2v

— Atlético de Madrid (@atletienglish) August 23, 2021
Their rivals meanwhile have dropped points already. Barcelona were lacklustre in a drab 1-1 draw against Athletic Bilbao while Real Madrid had Vinicius' moment of quality to thank for rescuing a 3-3 draw away to Levante.
BARCA AND REAL MADRID STRUGGLE
Neither result is catastrophic by any means and the season is just two rounds old but given the pre-season of both the two historic rivals, one cannot help but see that Atletico are well and truly the favourites this season.
Barcelona's financial struggles have well dominated the headlines for weeks and in the end, they could not keep Lionel Messi. Real Madrid have been going through the same struggles, albeit quietly. Sergio Ramos and Raphael Varane have gone and Kylian Mbappe has not come which just about sums up their situation.
Both sides have the same glaring problems on the field as they did last year, if not more. Barcelona still do not have a reliable centre-back – Eric Garcia's late red-card against Bilbao showing that he is not really an upgrade on their previous crop. Their midfield looks the same but Messi's gone and well, Barcelona would have been a mid-table side last year if not for him.
Real Madrid continue to rely on Karim Benzema heavily. Hazard, Bale and Vinicius have sparkled in the opening matches but till when will their muscles (and form) last? Their strength last season was their stingy defence with only Atletico conceding fewer goals but their two senior centre-backs have left without a replacement. Moreover, do Toni Kroos and Luka Modric have another gruelling season at the very top left in them?
ATLETICO'S REINFORCEMENTS
Meanwhile, Atletico Madrid have gone from strength to strength. The summer arrival of Rodrigo De Paul from Udinese was a huge coup which insulated them from the eventuality of Saul leaving, which is looking less likely as the transfer window runs down.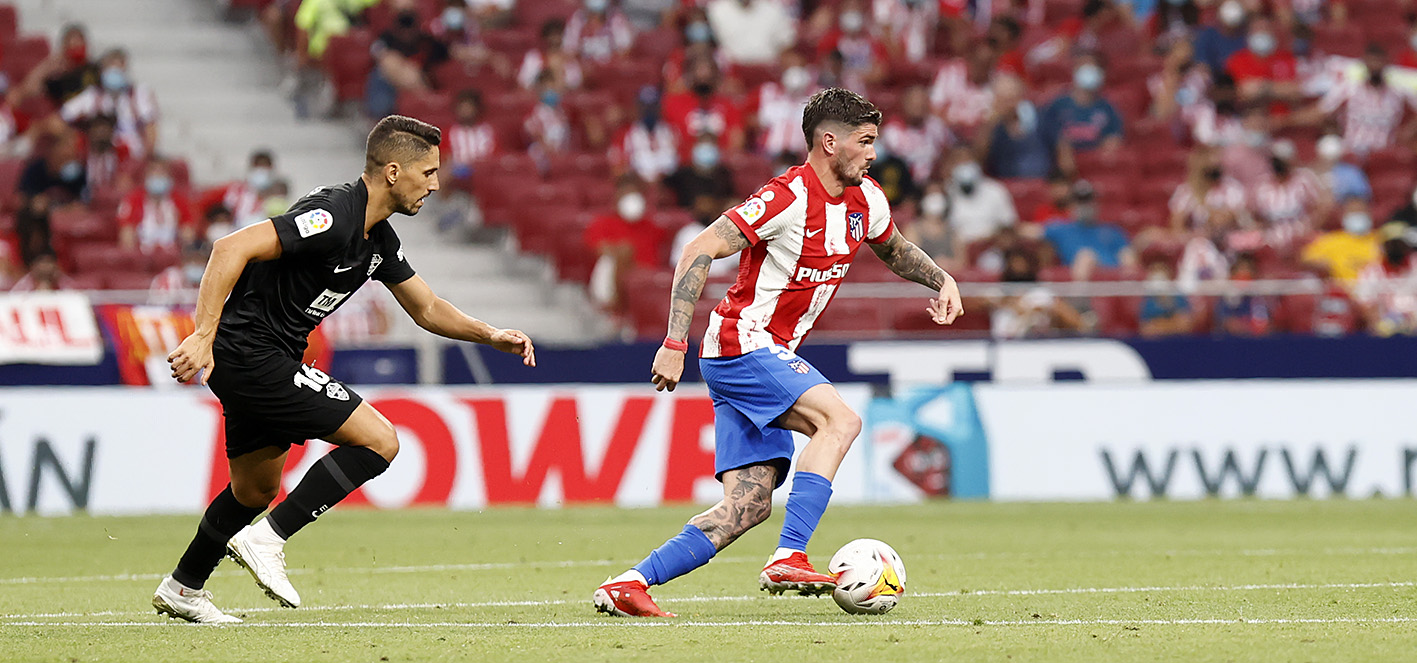 They are close to agreeing on a deal with Hertha Berlin for Matheus Cunha who is an able and archetypical backup for Luis Suarez. Atletico's transfer activity has been without much noise but it has filled the gaps which could have opened up for Simeone over the season.
Their defence looks as strong as ever while their midfield and forward line has sufficient quality and steel to both blow away opposition and eke out the narrow wins. The squad has more depth as well, to get them through the busy post-New Year period which triggered their poor form in 2021.
MORE EXPERIENCE THIS TIME AROUND
The fact that the race went down to the last matchday in the previous season gives more credit to Barcelona and Real Madrid than they deserve. Atletico should have wrapped up the league much earlier, having been 10 points ahead at the end of January.
🔝 Atlético are 🔟 pts clear in Spain with a game in hand.

🔝 Luis Suárez is Liga top scorer with 14 goals.

What can the Rojiblancos achieve this season?#UCL pic.twitter.com/Tw6kPm1eiq

— UEFA Champions League (@ChampionsLeague) January 31, 2021
Their squad however largely did not have the experience of closing leagues out. Now, with the lessons of last year in their backpacks, one would expect that they do not face the same problem this time.
While Simeone may have a limited armoury when it comes to tactical set-ups, there are few managers in the world who can get more out of their players than the Argentine. He is unlikely to allow them to make the same mistakes as last time which makes for a scary proposition for La Liga's challengers.
BREAKING THE DUOPOLY
Only once in their history have Atletico won back-to-back league titles – way back in 1939-40 and 1940-41. Not since 1984 has it happened that neither Barcelona nor Real Madrid were Spanish champions in consecutive years.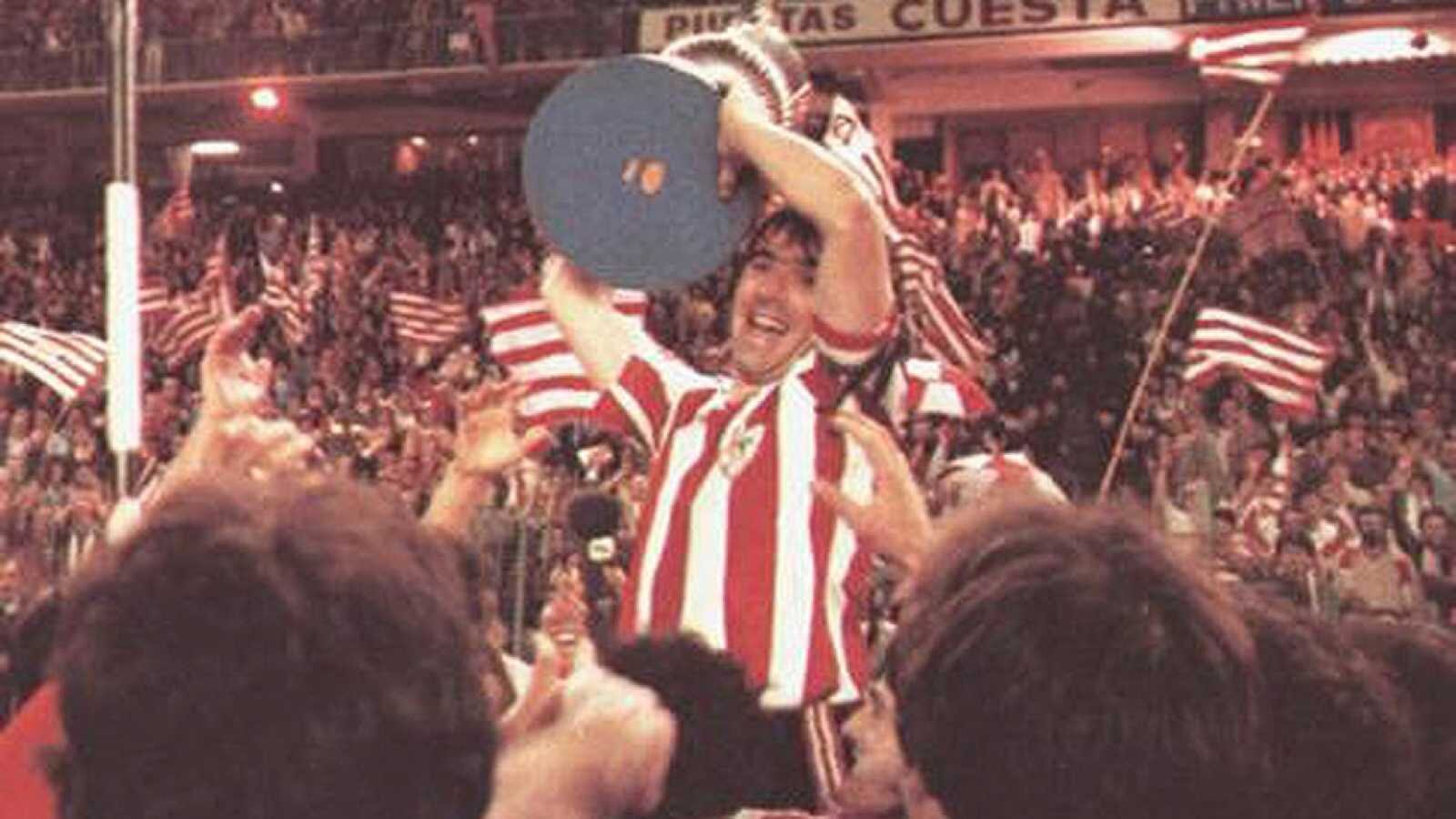 The perceived immortality of the two clubs and the decadence caused due to that has opened the door for Los Colchoneros to establish a rare period of dominance of their own. Real Madrid will be gunning for Mbappe and Paul Pogba next year when they become free agents while Barcelona still have quality in their ranks and promising youth coming through in the likes of Ansu Fati and Pedri.
The giants have copped some blows but they will be back soon. This season, Atletico may be the outright favourites for the league title but what then? With their league win last season, they got their foot in the door, can they blow it wide open now?