Everton midfielder Ross Barkley was punched to the ground by a reveller at Santa Chupitos bar in Liverpool on Sunday night. CCTV footage of the incident has been leaked by the bar staff member, who has now been sacked.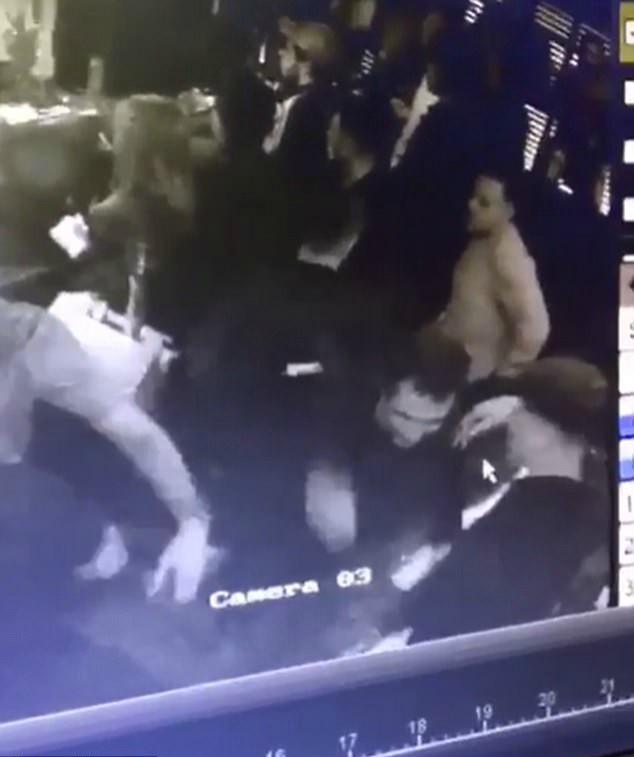 CCTV footage of the incident shows England midfielder Barkley resting his arms and talking to another man near the bar, before three punches are thrown at his direction.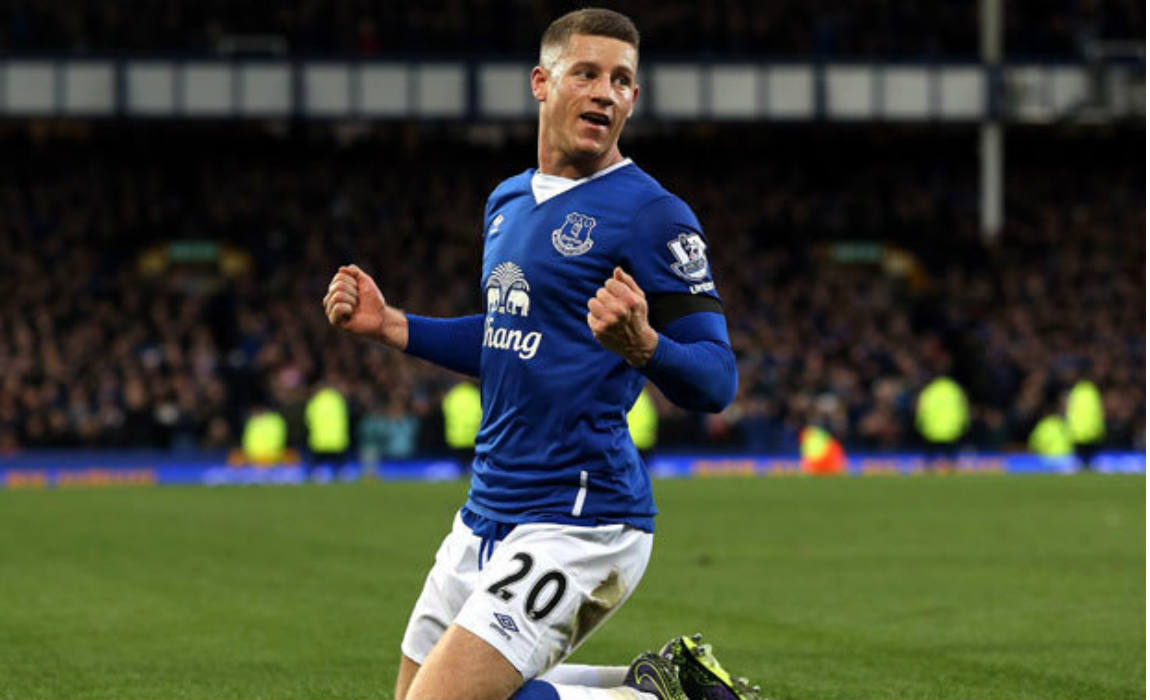 Santa Chupitos has since confirmed it has sacked the person responsible for leaking footage of the attack on internet.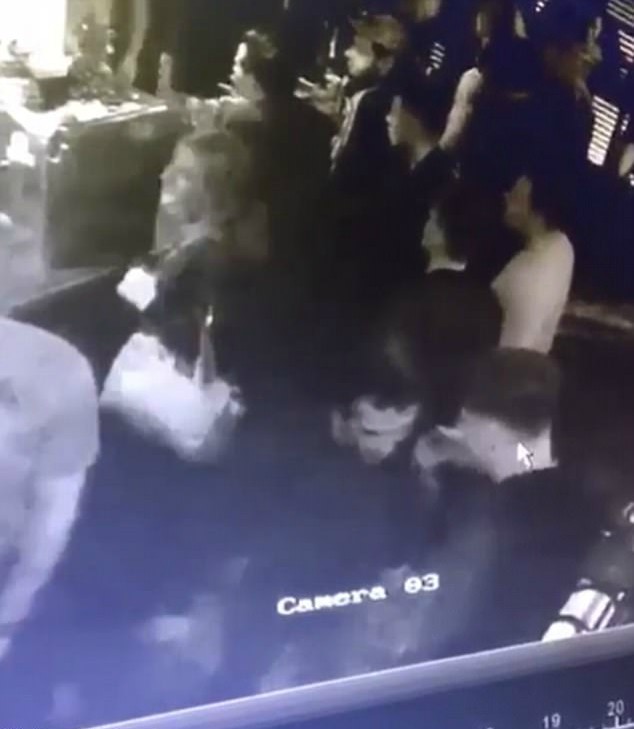 The player appears to lose his balance after being hit on the face during the violent attack, before another male stepped in to control the aggressor.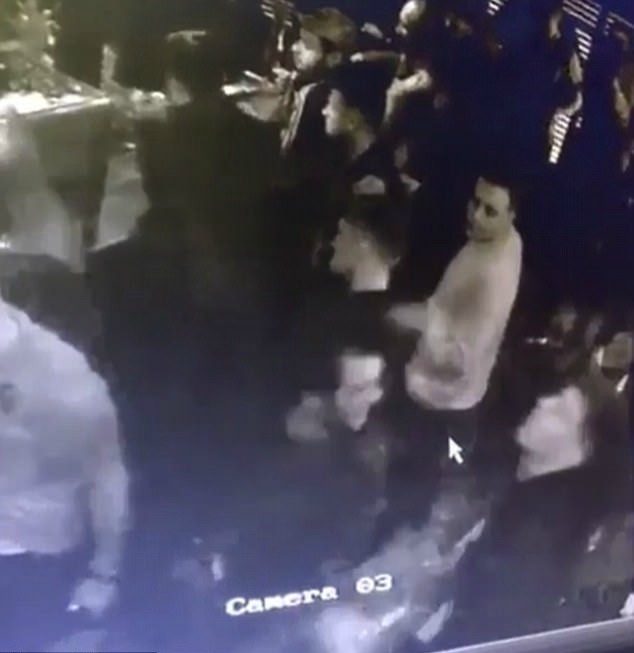 A statement from Barkley's lawyer said: 'We can confirm that Ross was the victim of an unprovoked attack by a stranger who approached him on Sunday evening.'
A spokesman for the bar said: 'We take the privacy of anyone in our bar extremely seriously and what has happened is very disappointing.
'In the first instance it's very rare that any altercations happen in the venue. We're a friendly bar and this is not something which happens regularly. It's very much an isolated incident.
'We'll work with the authorities to help in any way we can now.
'We've found out how the footage was made public and acted quickly to remove the person responsible from the company.
'He will be losing his job.'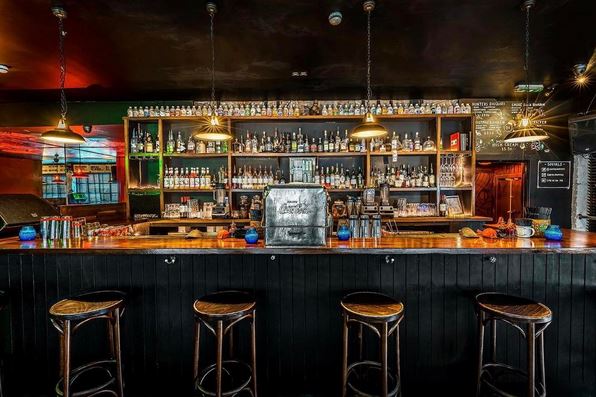 The spokesman said he was satisfied with how the assault on the Everton midfielder was handled by staff and the bar's door team.
'It was sorted out quickly from our perspective,' he said. 'The door staff did their jobs very well.
'There is always a good atmosphere here and we welcome anyone. We don't like to see things like this happen here no matter how infrequently.'
Everton say Barkley was checked out by club medical staff prior to training on Monday and did not suffer any concussion from the incident.
He will not be disciplined as club sources say he was not in breach of any rules and was under no curfew with players given permission to head into the city centre following the game.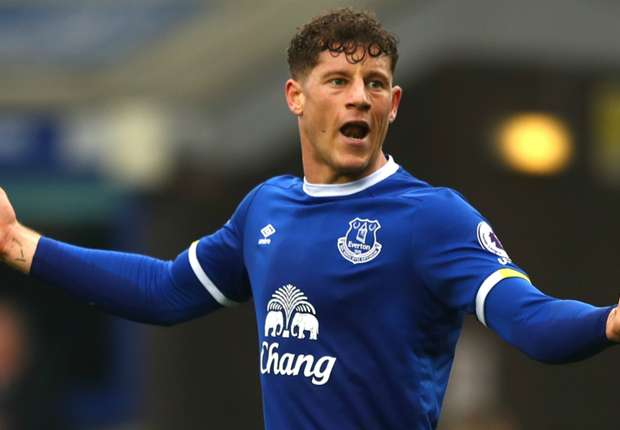 Merseyside Police released a statement on Monday morning which revealed they were looking into the incident.
It is not yet known what time the incident occurred at the Liverpool bar, which closes at 3am on Sundays.
Barkley was involved in another controversy at the end of March when he had liked a tweet which showed he is being underused by the England national team.