Cristiano Ronaldo inadvertently terrified a young mascot as he leaped in the air during walk onto the pitch in the Madrid derby on Saturday.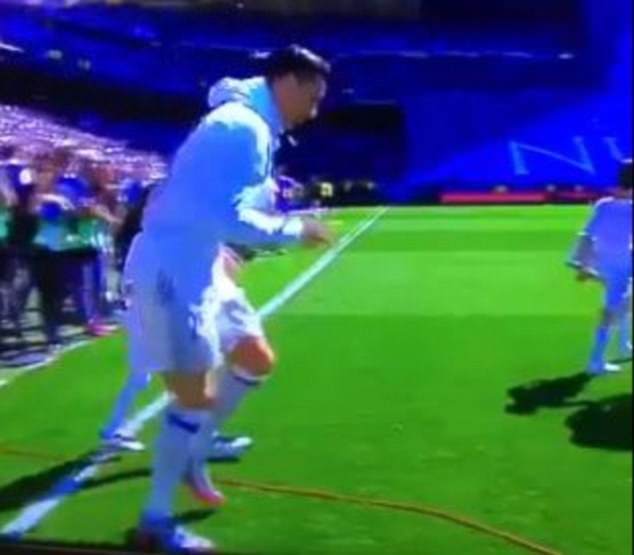 The Madrid star walked onto the pitch with the young girl by his side before taking a leap in air.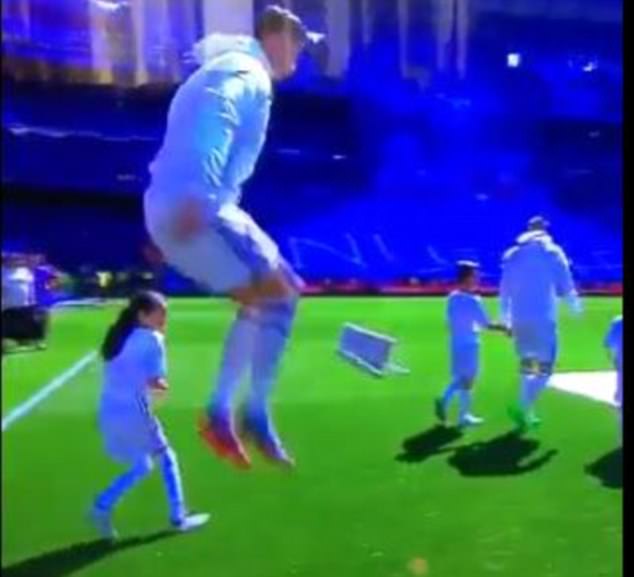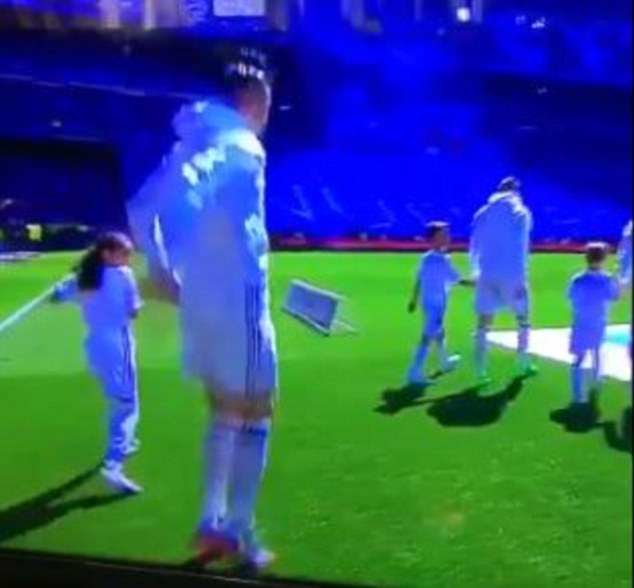 The leap terrified the girl, she looked back over her shoulder with mixed reaction of surprise and fear.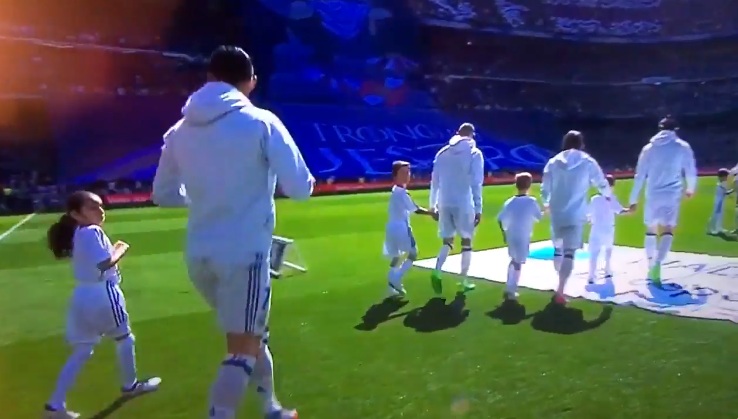 Ronaldo appeared to be unaware that his explosive warm-up routine had terrified the young mascot and he continued anyway.
The 32-year-old ace, usually strikes fear into opposition defences, but failed to pose any problems for Atletico Madrid on Saturday.
He saw an one-on-one cleared off the line by Stefan Savic before Antoine Griezmann snatched a late equalizer for Atletico in the Madrid.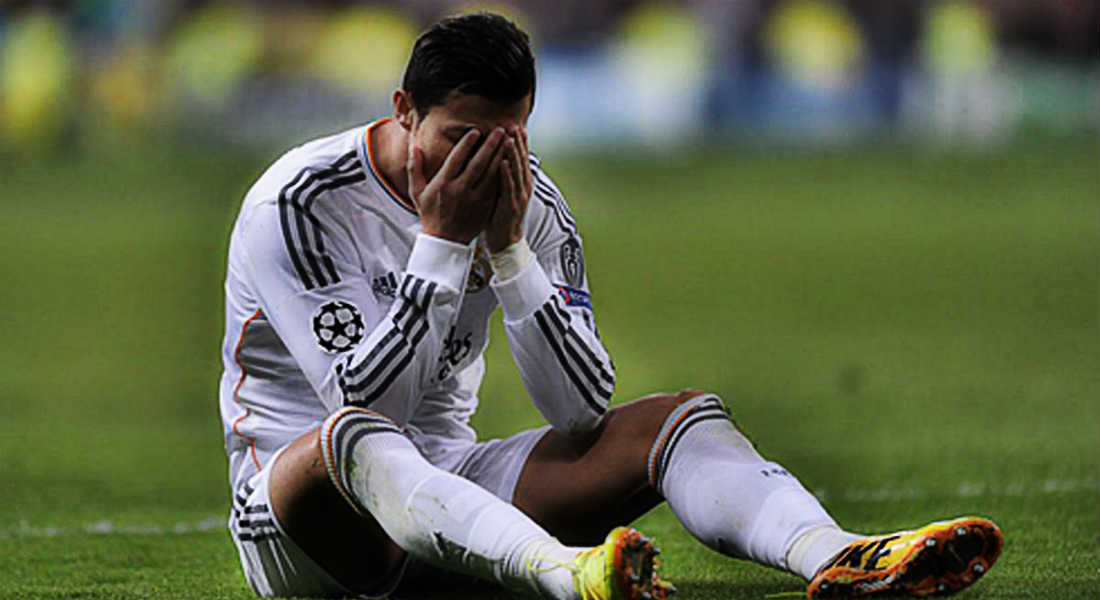 Real Madrid was able to extend their lead at the top of the La Liga on Saturday despite being held to a 1-1 draw by cross-town rivals Atletico Madrid at the Santiago Bernabeu.
Now Madrid is looking up on El Clasico clash on April 23 where they could eliminate their Catalan rivals Barcelona from the title race.