Every football fan knew Lionel Messi was earning a serious amount of cash at Barcelona; the club he has played for his entire career, but we didn't realise he was getting paid this much.
Lionel Messi's most recent contract with Barcelona is worth up to 555 million euros ($673 million) over four seasons, El Mundo newspaper reported on Sunday.
El Mundo say the deal signed by Messi in 2017 is the "largest in the history of sport" and called it the "colossal contract that ruins Barcelona" and the recent release of their financial statements show that they are in a staggering £1.1billion of debt.
Messi, 33, signed an extension on his deal in 2017 to keep him at Camp Nou until the end of the current season.
As per the leak to El Mundo, Messi's entire contract, including variables, amounts to a grand total of €555,237,619 (£491,732,285.73) over four years.
El Mundo published documents relating to Messi's four-year deal, signed in 2017, and gave an intricate breakdown of the €555 million he would receive if all add-ons were met.
Including image rights, the report explains that Messi was paid a €115m renewal bonus and a €77m loyalty bonus split into two payments.
Messi is also said to earn about €72m annually in addition to add-ons for playing more than 60% of games throughout the course of a season, Champions League progression, winning La Liga or the Copa del Rey and winning FIFA's The Best.
A number of those performance-related add-ons have not been met and it should also be noted that Messi accepted a salary cut when the coronavirus pandemic first affected football last March.
Therefore, he will not earn the full €555m written into the contract, which expires on June 30.
Lionel Messi and Barcelona will take legal action against Spanish newspaper El Mundo after it released the leaked details of the forward's record-breaking contract on Sunday.
'He has done so much for Spanish football. There are people out to hurt Barcelona and Messi. If it turns out to be someone on the inside then that is very bad and they should have no future at the club.'
Barcelona responded by also insisting they were not responsible for the leak, although the club did not deny the details of the report.
"In view of the information published today in the newspaper El Mundo, in relation to the professional contract signed between FC Barcelona and the player Lionel Messi, the club regrets its publication given that it is a private document governed by the principle of confidentiality between the parties," Barcelona said in a statement.
"FC Barcelona categorically denies any responsibility for the publication of this document, and will take appropriate legal action against the newspaper El Mundo, for any damage that may be caused as a result of this publication.
"FC Barcelona expresses its absolute support for Lionel Messi, especially in the face of any attempt to discredit his image, and to damage his relationship with the club where he has worked to become the best player in the world and in football history."
Sources have confirmed to ESPN that Messi will take action against El Mundo and any Barca personnel involved in the leaking of the contract. There are only four copies of the contract;  Messi has one, Barca have another, La Liga has a copy and so does Cuatrecasas, the law firm used by the Argentina international.
Ronald Koeman watched Lionel Messi score his 650th goal for Barcelona and urged the club to fire anyone found to have been responsible for leaking his contract details to the Spanish newspaper El Mundo.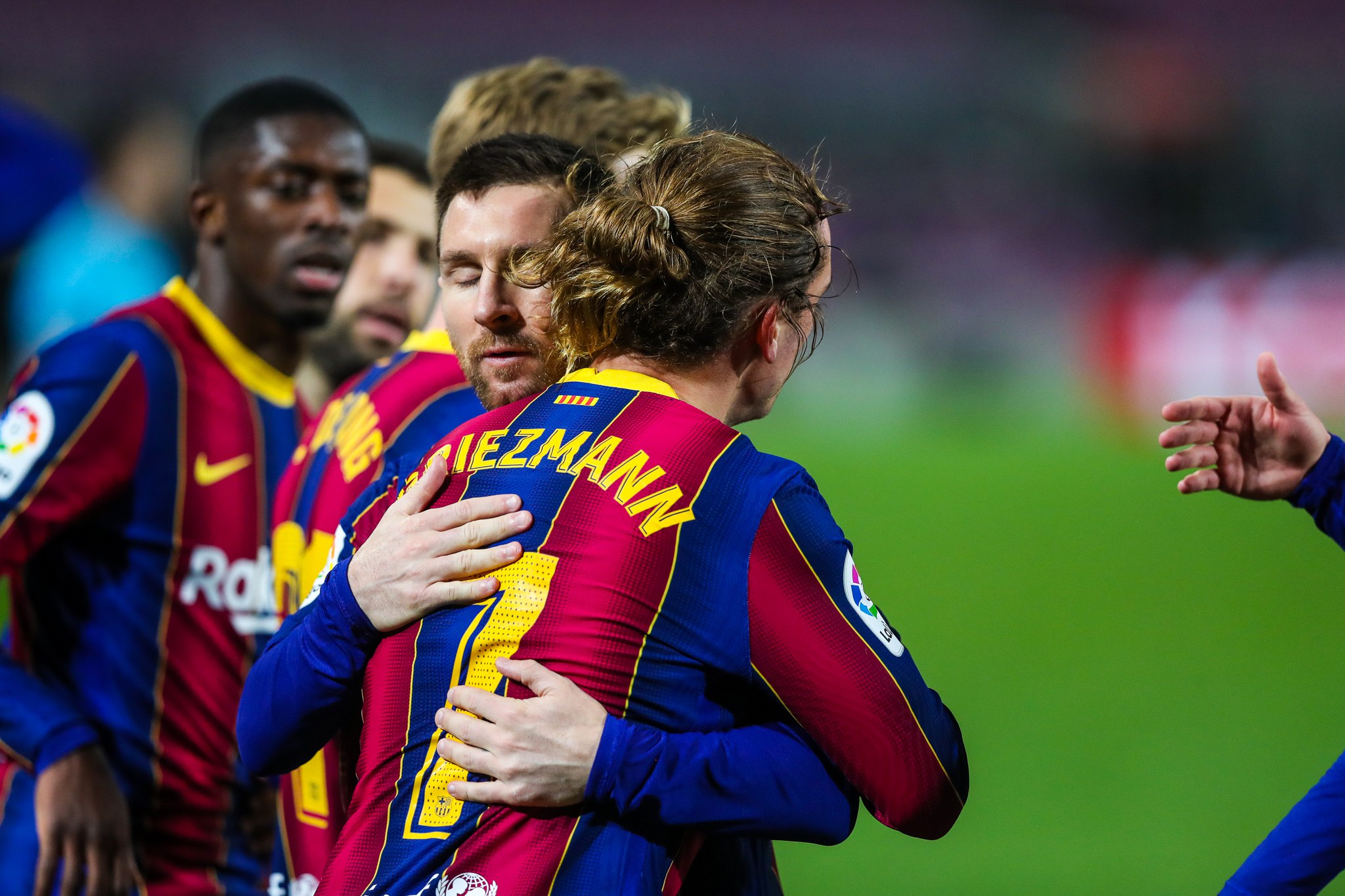 The irate Barcelona coach said: 'What has come out is intended to damage him. Messi deserves respect.
'He has done so much for Spanish football. There are people out to hurt Barcelona and Messi. If it turns out to be someone on the inside then that is very bad and they should have no future at the club.'
"More respect should be shown to a player that's given so much to Spanish football. We must try and find out how the contract's come out in the press," Koeman said after a news conference.
"They are things that cannot come out. There are people that want to do us damage.
"I don't understand why they say he's ruined Barca," Koeman added. "He's spent years and years showing his quality as a footballer. We must highlight what he's done for this club. He's helped make this club great and we have to stop with all this contract nonsense."
'He's been the best in the world for some time now and he is still decisive.'
'We have to be united,' said Koeman. 'We need to put the things that have been published to one side but we know it is difficult. He is a great player. Without Leo we cannot aspire too much.'
The six-time Ballon d'Or winner was involved in a public transfer saga with the Catalan giants last summer and nearly left the club after 20 years of service.
He opted to stay to avoid a legal battle with his employers of two decades but in a tell-all interview with La Sexta in December, Messi revealed numerous lawyers informed him he'd have won any form of court case.
"Leaving for free last summer? I knew that if we went to court, we would have won. Not just one lawyer told me that, many did. But I didn't want to leave in that way.
"I will not negotiate with other clubs. I will wait for the season to end and in June I will decide."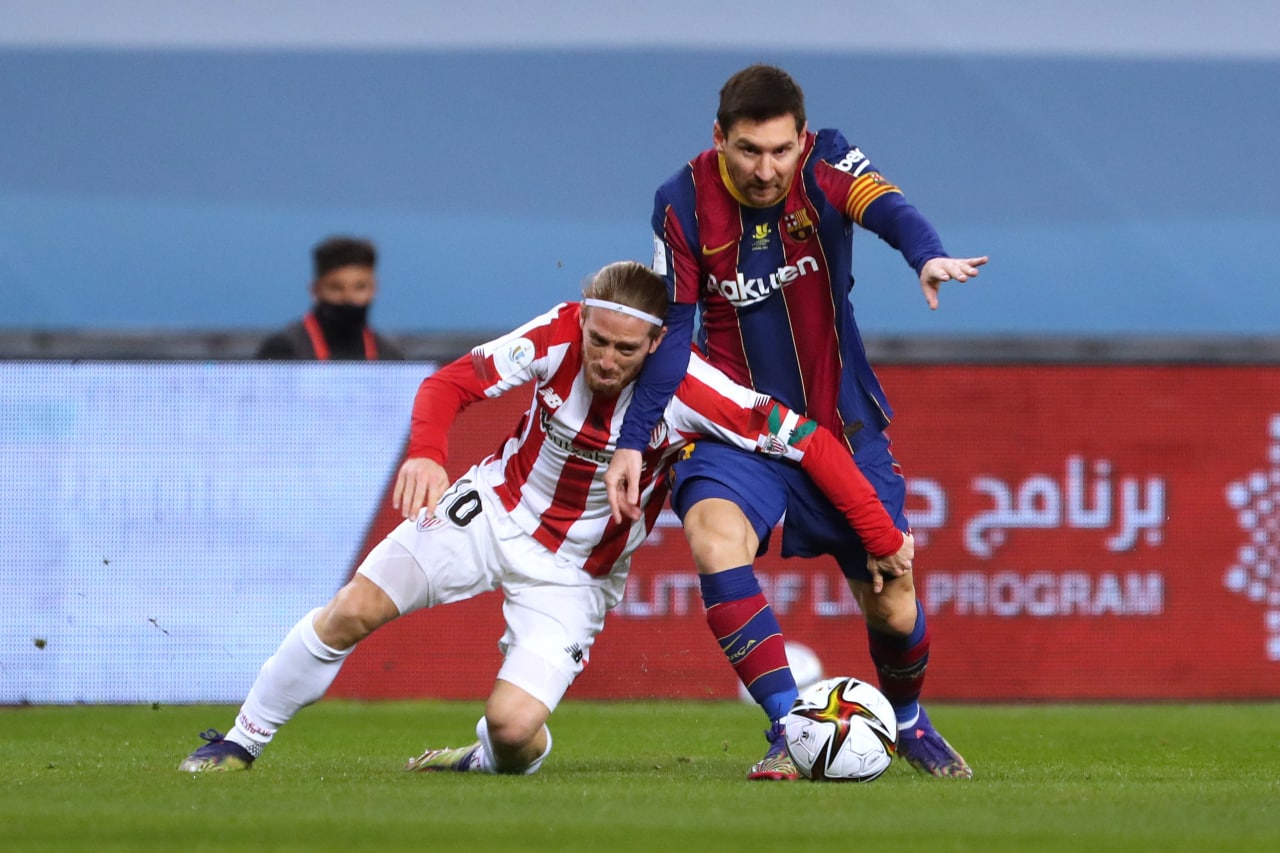 Years of overspending and financial mismanagement were only made worse by the coronavirus outbreak last season, and El Mundo claims Barca must pay back £236million by the end of June or face bankruptcy.
With Barcelona in crippling debt, it appears highly unlikely they will be able to afford to table a contract extension to keep Messi beyond this summer.
Nonetheless, Joan Laporta – the frontrunner in Barcelona's postponed presidential election – remains hopeful Messi will stay at the club.
Frustrated with Barca's decline in recent years, the Argentinian also feels unfairly blamed for worsening performances on the pitch.
The six-time Ballon d'Or winner will be out of contract in the summer, with the likes of Paris Saint-Germain and Manchester City reportedly interested in securing his services.