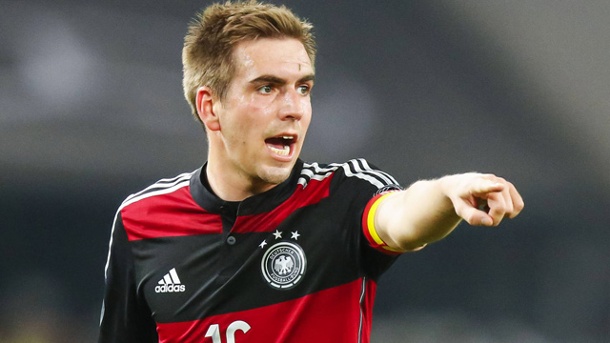 Bayern Munich captain Philipp Lahm has expressed support for transfer troubled rivals Borussia Dortmund.
Dortmund have been hit hard this summer after a number of key-players left the club.
Matt Hummels, Ilkay Gundogan and Henrikh Mkhitarayan have left the club, leaving a huge void to be in the team, though Lahm has said that he believes that they will still be a force in the Bundesliga, mainly due to their manager and playing system.
"I think they will play a huge role this year because Thomas Tuchel is a great coach who is able to compensate for the losses of key players.
"They have a great team either way, no matter if they will make any further transfers.
"The system they play will fit them and they will play a great role. But nobody knows how far this will take them."
Star striker Pierre Emerick Aubameyang is also attracting interest from major European clubs and his future at the club is in doubts too.
Though former player Mario Gotze is heavily rumored to make a sensational return to the club, Gotze left Dortmund in 2013 to join rivals Bayern Munich for a fee £37 million.
Dortmund have also made some good buys with the likes of Sebastian Rode, Marc Bartra, Ousmane Dembele and Portuguese defender Raphael Guerreiro.
Lahm also spoke about Bayern's training and preparations, as the German champions gear up to defend their crown under new manager Carlo Ancelotti.
"Everything is new. There is a new philosophy and we all have to get used to each other.
"We got the same goals every year – we want to win the Bundesliga because you play every single week and therefore it's the most honest title."