Bayern Munich fans vented out their frustration and showered fake notes onto the pitch in protest of the high ticket prices for their Champions League match.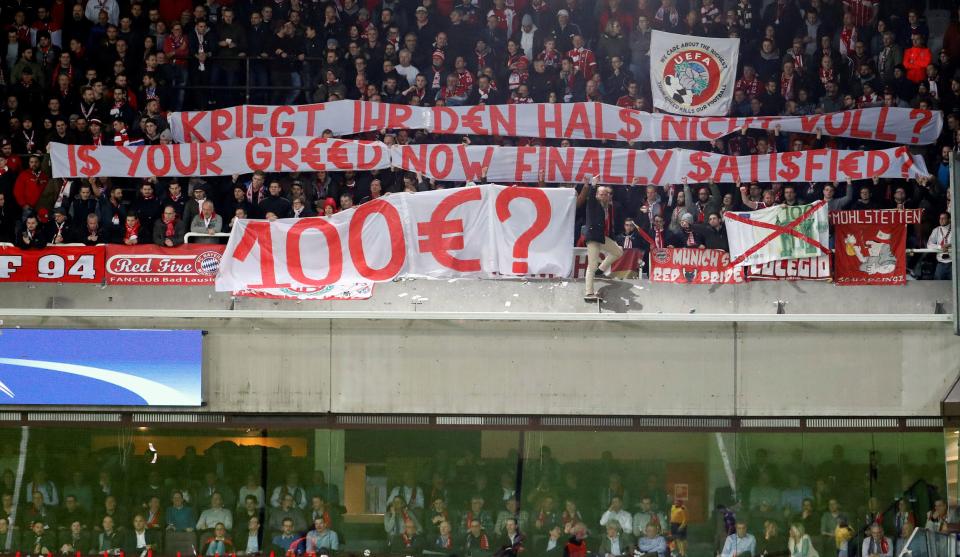 The Bayern supporters had to pay £89 for each ticket to attend their Champions League game away from home at Anderlecht.
A huge section of the Ultras did not attend the game but fans who were present in the stands during the game wanted to prove a point.
Just minutes before Anderlecht earned a corner in the first half, Bayern supporters started showering hundreds of fake notes onto the pitch which forced the officials to halt the game.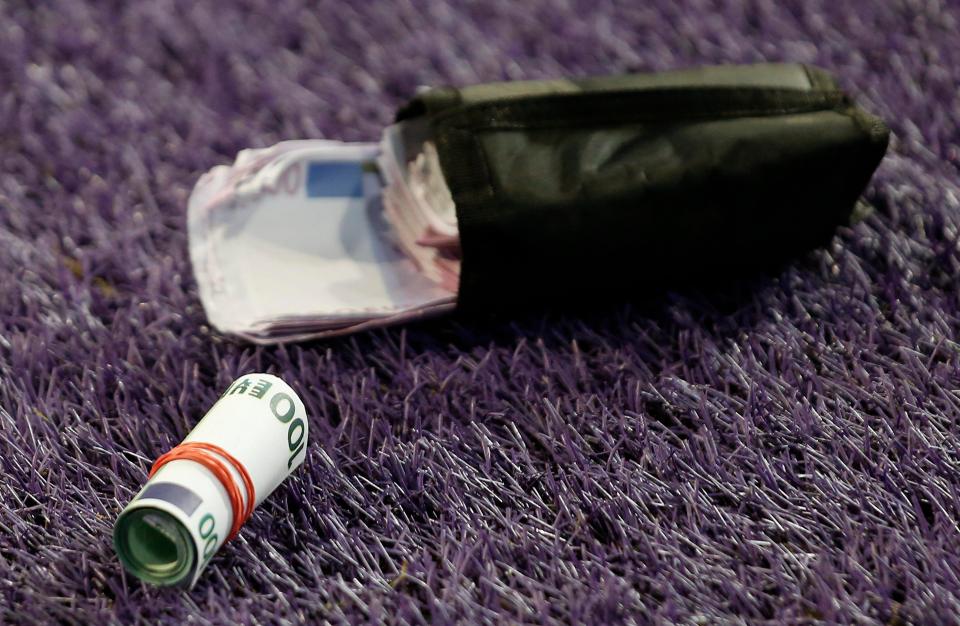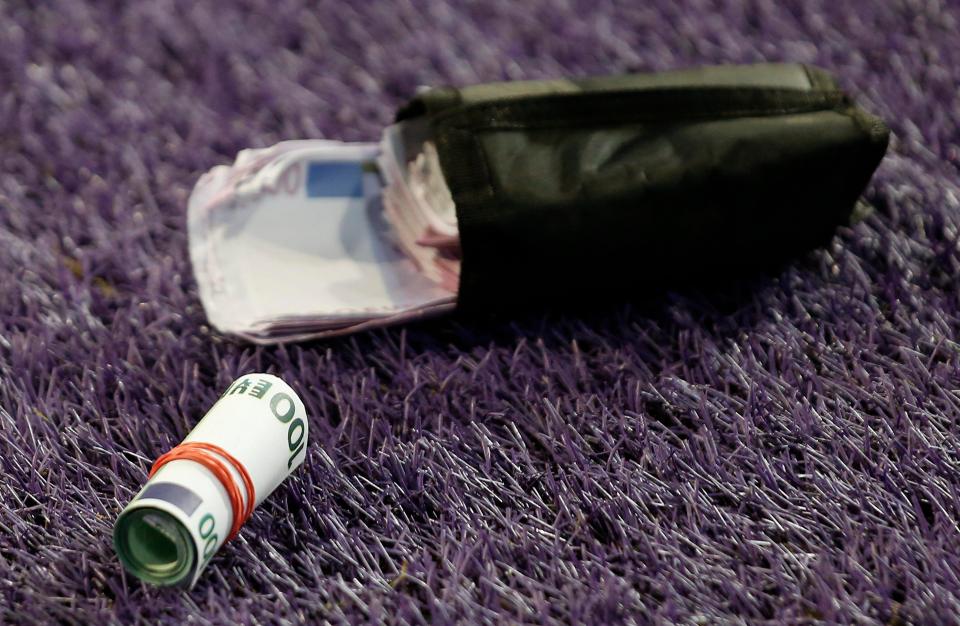 The referee was seen clearing the huge pile of fake cash while fans raised a banner in the stands which read: "Is your greed now finally satisfied… 100€?"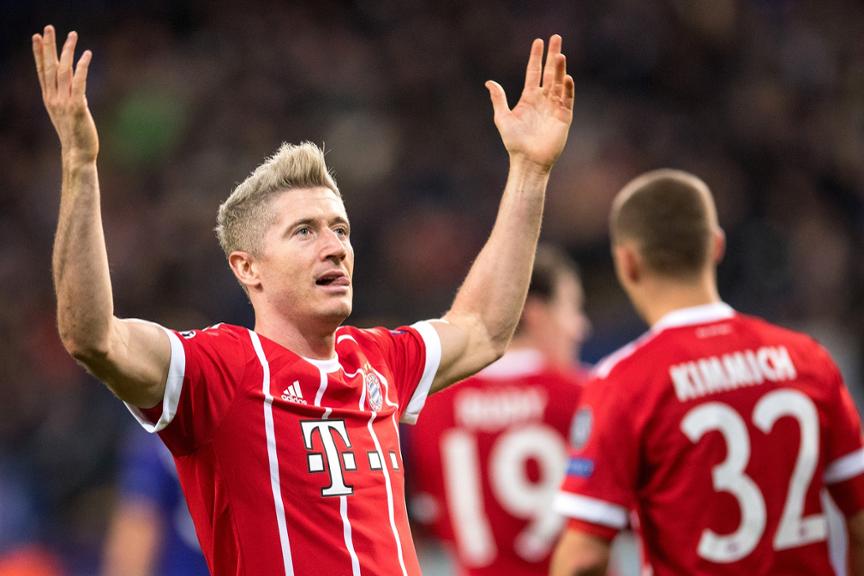 Bayern won the game 2-1, and all thanks to goals from Lewandowski and Tolisso.
In contrast, Bayern Munich has been charging around £44 for their matchday tickets and don't rinse their supporters for all their worth when it comes to ticket prices.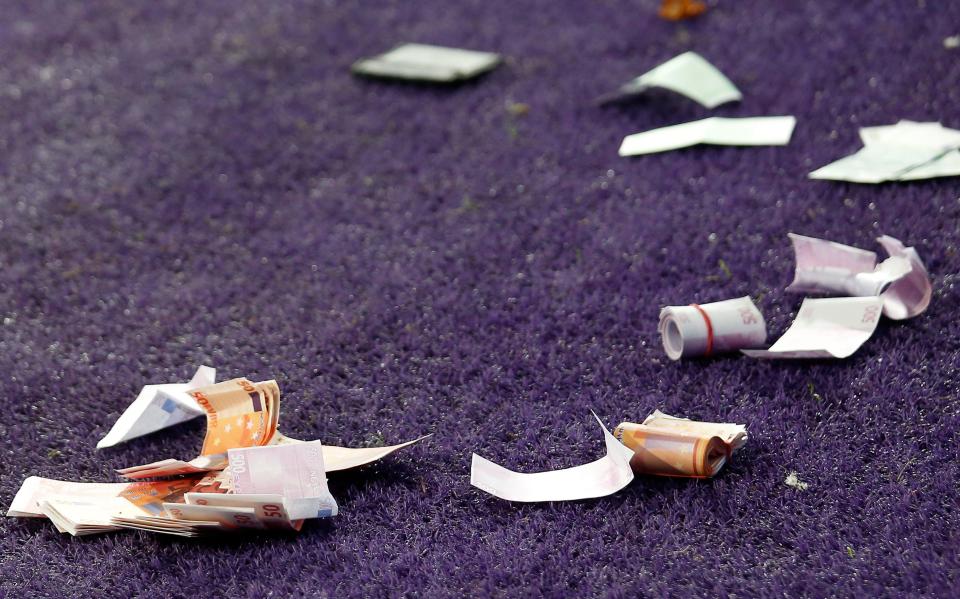 This is not the first instance when their fans have revolted against the high prices of tickets across Europe.
During their Champions League game away from home at Arsenal last season, the Bayern supporters raised a banner and threw toilet roll onto to the pitch at Emirates.
The banner read: "Without fans, football is not worth a penny."