Bayern Munich steps into a new era under Julian Nagelsmann. The Bavarian giants bid goodbye to Hansi Flick who has won the unprecedented sextuple with the club. Flick also led Bayern to a record straight ninth league title as he bowed out in the close season. Bayern Munich would be hoping to continue their dream run into the new season as they look to conquer Germany and Europe again under Nagelsmann in the new season.
Julian Nagelsmann takes charge of Bayern Munich for the first time. pic.twitter.com/LyheemqIZH

— Squawka News (@SquawkaNews) July 17, 2021
Bayern Munich were challenged admirably by Nagelsmann and his RB Leipzig in the league. Though it felt like their yearly routine, the task wasn't as easy as it may appear. Flick's men had to be at their very best and avoid slip-ups to get the title. Their superior experience helped them to end the season with 78 points, 13 clear of runners-up Leipzig. They now know that the competition will only get tougher in the league from this season.
Hansi Flick turns 56 today 🎊

His managerial stats & accomplishments are insane (THREAD) 👇 pic.twitter.com/VzAyAs4quM

— DAZN Canada (@DAZN_CA) February 24, 2021
However, they have dented their direct rivals by prying away their manager in Julian Nagelsmann. The youngest manager in the history of the German league now has a chance to win his first major trophy with Bayern. This comes after him spending the last three years trying to dethrone them. Bayern have also acted smartly in the transfer market as they got the highly rated Dayot Upamecano from Leipzig to be their new defensive core. If the champions can add one or two backup options, they can aim for the league title and European glory again.
FootTheBall profiles Bayern Munich and how they look like in the new season.
A NEW ERA
This season marks the beginning of a new era in the history of Bayern Munich in many ways. Off the field, key personnel have stepped down after serving the club faithfully for many years. On the field, star players have left in search of a new challenge. It'll be interesting to see how they cope with these challenges.
Karl-Heinz Rummenigge decided to step down six months earlier from his CEO chair to let Oliver Kahn takeover. The legendary ex-West-Germany captain has overseen incredible success at Bayern as the CEO. He was the one who laid foundations for their success early in the 1990s. Rummenigge thus ended a sixty-year association with the club as a player and a board member. Rummenigge and ex-President Uli Hoeneβ were at the center of Bayern becoming a global brand.
For the first time in 42 years, neither Uli Hoeneß nor Karl-Heinz Rummenigge were in charge of the appointment of a Bayern coach. Oliver Kahn was the main man behind the Nagelsmann deal [@SPORTBILD] pic.twitter.com/PT2c8SVLq9

— Bayern & Germany (@iMiaSanMia) April 27, 2021
Oliver Kahn takes over from Rummeniege and looks to fill in his big boots. He will be well aided by Herbert Heiner who replaced Hoeneβ as the president in 2019. They also got a new sporting director in Hasan Salihamidzic. Securing the services of Julian Nagelsmann can be said as the first success of the trio. They'd be hoping to make their predecessor's proud by winning more trophies.
Bayern haven't had a single manager for more than two years since Pep Guardiola left in 2016. Many managers came and went as none were able to hold onto the job longer. This was supposed to end with Hansi Flick as he was slated as a long-term solution. A sudden desire to coach the German national team forced Flick and Bayern to mutually terminate their contract.
A short managerial hunt ended as Nagelsmann readily hopped on their Bayern project. The young manager can be their long-term light and offer them a cutting edge in Europe.
THE YOUTHFUL MASTERMIND
A brutal injury forced Nagelsmann to hang up his boots early in his career. His love for the game made him turn to management. Nagelsmann became Bundesliga's youngest ever manager when he coached Hoffenheim at the age of 28. Ever since he has gone from strength to strength with his coaching skills. He made a move to Leipzig where he made them contenders for the title and led them to the semifinals in the Champions League. He has a lot to offer to the Bayern project.
A three-man back line is the first and foremost sign of a Julian Nagelsmann team. He used the 3-4-2-1 formation to incredible success with the Red Bull side. Nagelsmann draws inspiration from Ralph Rangnick's high-tempo pressing. A solid back three is protected by a pivot in front of them with the wing-backs supplying the width. They are topped by two inverted forwards and a lone number nine on top.
Julian Nagelsmann taking Bayern Munich training ahead of the new season 💪 pic.twitter.com/XjmfjLz8nb

— Football Daily (@footballdaily) July 15, 2021
Players like Timo Werner and Angelino improved by leaps and bounds under Nagelsmann in this system. Though Bayern are habituated to a 4-2-3-1 under Flick, their flexibility means they can settle to Nagelsmann's system as well.
This system might see Dayot Upamecano slotting right into the starting lineup as a right-sided centre-back. He'd play alongside Niklas Sule and Lucas Hernandes. Joshua Kimmich would have his favorite box-to-box role in midfield for himself. A change would be in store for Serge Gnabry as he has to take the role of a right-wing-back. Gnabry already played in that position under Nagelsmann at Hoffenheim and might hope that this reignites his form at the Allianz Arena.
Expect Bayern to play a fast-paced counterattacking game along with their favorite possession-based football with a watertight defence. Nagelsmann earned the nickname of Mini-Mourinho for building miserly defences.
THE USUAL SUSPECTS STEP UP
Bayern Munich have a well-rounded squad on all fronts. Though they have lost two club legends in David Alaba and Jerome Boateng, they are solid enough to win the league. They might not have pressing concerns in the squad as such. But a strong bench is a must and should for elite teams and Bayern would look to build their squad in that direction.
Picking Nagelsmann's starting eleven would be fairly simple as a majority of his stars ended the season in sparkling form. Robert Lewandowski in the form of his life will lead the line. The Polish striker is aiming for a Ballon d'Or and a strong start to the domestic competition would appeal to the jury. Thomas Muller who rediscovered himself would be their main creator in the engine room.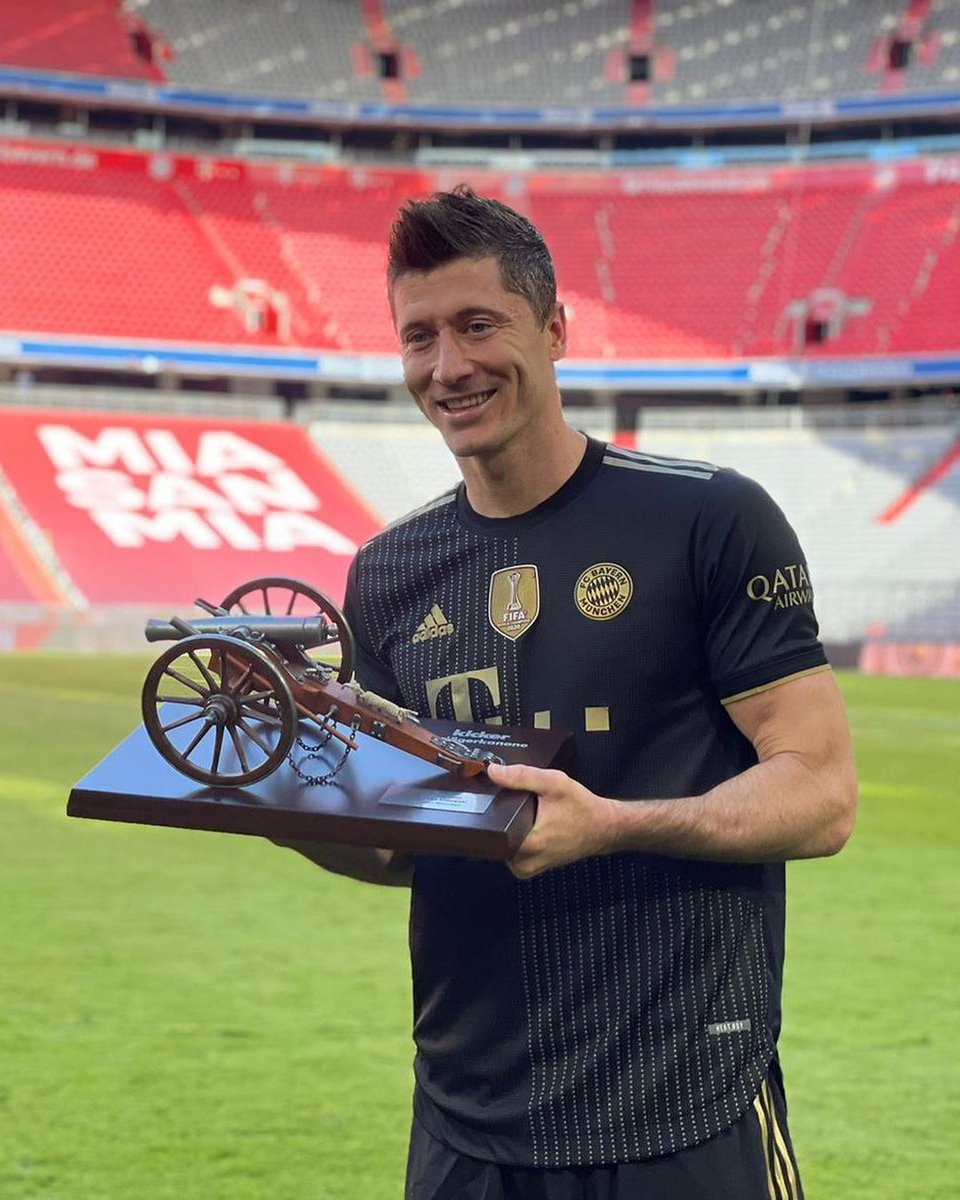 Other forwards like Leroy Sane and Kingsley Coman can expect greater game time as Nagelsmann's system required high intensity from each and every member. A fit-again Alphonso Davies would be looking to put the last season behind him and go again.
Nagelsmann is famous for trusting youth and reaping rewards through them. He has an excellent track record with managing youngsters like Tyler Adams and Dani Olmo. In Jamal Musiala, Joshua Zirkzee and Chris Richards he has young dynamites to work with. We can expect one of the above-mentioned youngsters to breakthrough into the first team under Nagelsmann.
Bayern are a well-built team for any new manager to take over. Nagelsmann knows that and he promised that he'd make only small changes to the team and not revolutions. If the manager and the players sync perfectly with these changes, Bayern would be a force to reckon with in the new season in Germany and Europe.