Very often, young defenders tend to lose their cool and always want to rush into things, or by defining their success by the club they play for, which is the exact opposite Chris Richards of Bayern Munich has been ever since his debut for the Bavarians.
Chris Richards made his senior Bayern debut at the end of last season and featured regularly in the first half of 2020/21. These appearances came against against Schalke on Matchday 1 and RB Leipzig on Matchday 10, as well as starting and providing an assist for Robert Lewandowski on Matchday 3 against Hertha Berlin. Chris Richards is already turning himself into a proven starter in the eyes of Hoffenheim manager Sebastian Hoeness.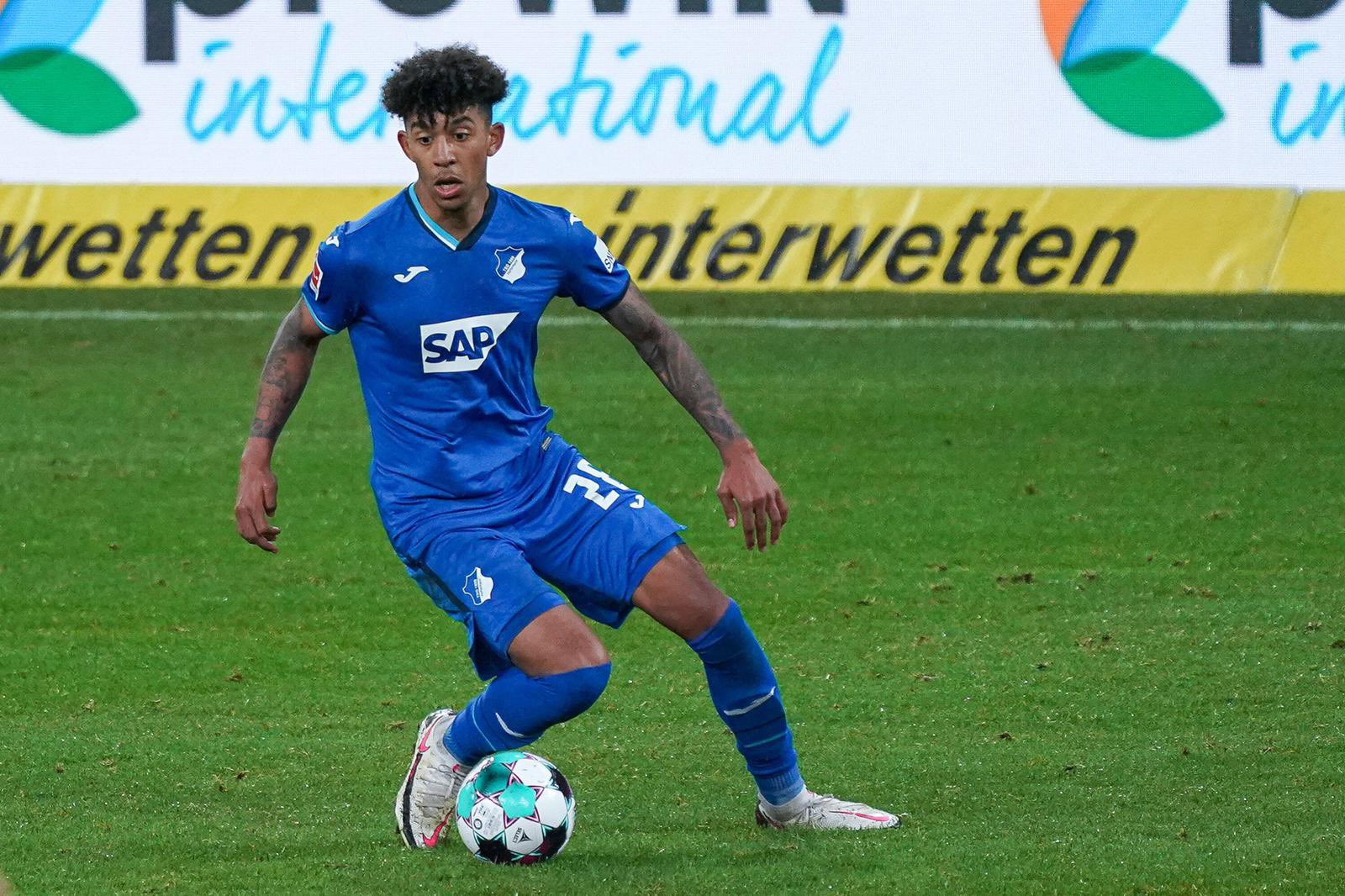 His loan move from Bayern Munich to Hoffenheim this January looks to be a win-win-win situation for all involved, with the player and both clubs set to profit from the American's five-month spell in Sinsheim.
In the short time he has been in the village of Sinsheim, Bayern Munich loanee Chris Richards has nailed down a starting spot with significant contributions week-in and week-out for his current club TSG Hoffenheim.
PLAYING CAREER SO FAR
Chris Richards of then FC Dallas, spent 10 days on trial at Bayern in May 2018 as part of an academy agreement between the two clubs.
The centre-back, who stands at 6'2"-tall, impressed the coaches sufficiently to be handed a one-year loan deal at the start of July, and less than two weeks later he was thrust into Bayern's first-team, playing the final half-hour of the German champions' 3-1 win over Paris Saint-Germain at the age of 18 years, three months and 24 days.
Impressive performances against Juventus and Manchester City followed, and the future already looks bright.
"Seeing Chris go through the ranks here inspires us." 🇺🇸

Before beginning his loan with Hoffenheim, @eastmamba caught up with the six @FCDallas players training with @FCBjuniorteam to share his FC Bayern experience. 🔴⚪#MiaSanFamily pic.twitter.com/0E7yAUvrr7

— 🇺🇸 FC Bayern US 🇨🇦 (@FCBayernUS) February 6, 2021
In total, the 20-year-old has been in Bayern's matchday squads 12 times in the Bundesliga this term, while he has also made three outings in the UEFA Champions League, starting twice. He also became a full USMNT player at the end of last year, debuting for Gregg Berhalter's side in a friendly against Panama in November.
In an interview with Kicker, Richards said both he and the Bayern coaching staff are happy with the amount of playing time he's gotten on loan at Hoffenheim.
"I am in touch with coach Hansi Flick and (Bayern are) happy with my development and want me to continue this path to prepare myself for next season in the best possible way."
Very excited to be joining @tsghoffenheim for the rest of the season !! Ready to give my everything for this club and then fans 🔥 Let's get it ✊🏾 #ykn pic.twitter.com/hrTRFCx873

— chris richards (@eastmamba) February 1, 2021
In terms of Chris Richards' career, he will get the opportunity to make regular appearances in the Bundesliga on a consistent basis.
This is something he has yet to experience in his career as he has spent the majority of his time playing for Bayern's second team. Richards will have the chance to impress the Bayern coaching staff as he will be able to show what he can do in the Bundesliga at Hoffenheim on a regular basis.
Bayern are likely going to be losing players after this season for various reasons and this will open the door for Richards to come in and fight for a first-team spot.
At just 20, he still has plenty of development ahead of him and he could very well be a key player for Die Roten in the future.
STATS
Over the American's 3 Bundesliga starts on loan at Hoffenheim, his 1.7 interceptions per 90 and 3.7 clearances per 90 are both the third highest totals in this current Hoffenheim squad.
He takes on 8.5 duels P90 with a success ratio of 61.8% and with an aerial success ratio of 52.9%. He also has a passing accuracy of 82.3%. All these stats account to a decent enough defender right now who could be ready to explode on the big stage anytime soon.
Bayern Munich and #USMNT breakthrough defender Chris Richards shares tales from his first U.S. camp experience, the response his decorated club teammates gave him upon his return and his outlook for a young U.S. team with @brianstraus https://t.co/Kt9e3kvywW

— Sports Illustrated (@SInow) December 2, 2020
WHAT THE STATS DON'T TELL
Although Chris Richards is not yet the finished article, he cites the need to "play through mistakes" and improve on his "speed of play" – he also knows his own quality:
"I bring a certain level of calmness and level-headedness," said the 6'2" defender. "I analyse stuff before it happens. I can anticipate really well on the field, whether it's blocking out a passing lane or spotting a ball before it happens. I'm really good at that.
"One thing I do really well I think is my athleticism. I'm pretty fast and I'm tall. I can jump high and go side to side. I have pretty good headers; I can chase down an attacker if I have to. I cover a lot of ground pretty quickly."
Bayern believe he will become an established senior star for them, having already handed him eight first-team appearances, but they are prepared to be patient.
Club legend Lahm, who went on to captain the club to Bundesliga and Champions League glory while also getting his hands on the World Cup trophy as Germany skipper, was loaned to Stuttgart between 2003 and 2005.
He went on to take in 517 appearances for Bayern, with a standing established as an all-time great full-back.
In more recent times, versatile Austrian defender Alaba has spent time with Hoffenheim.
Richards will be hoping to follow in those illustrious footsteps, with a stint at Hoffenheim presenting him with an opportunity to prove his worth to those back at Bayern.
Sule, after all, came through the ranks at Hoffenheim before joining Bayern in 2017, while fellow Bayern teammate Serge Gnabry also had successful loan spell at the club before returning to Munich and establishing themselves in the first team.
As an established breeding ground then, Hoffenheim's credentials are without question.
WHAT MAKES HIM SPECIAL
In addition to honing the physical, technical and tactical requirements to succeed at Bayern, Richards also appears to have understood and mastered the elusive key ingredient that is a must for anyone at the Allianz Arena – the so-called 'Bayern gene'. That is to say, the mentality to cope with the pressure that inevitably comes with top-level sport.
The Alabama native wants to keep pushing for more. "Hopefully next year I want to start getting some minutes on the field with the first team," he told the Underdog Soccer Podcast.
"There are still centre-backs here who are world class. I'm not taking anything away from them, but I think it's time for me to start getting my shot at showing people what I have and hopefully one day becoming a Bayern legend."
As if the prospect of dislodging the likes of Niklas Sule, Jerome Boateng, Lucas Hernandez and David Alaba were not enough, Chris Richards is also eager to break through on the international scene.
"For the national team I want to be part of the team that helps in qualifying," he said. "I want to qualify for a World Cup. I definitely want to be a part of that team.
I'm getting to a point in my career where getting into the USMNT is something I can accomplish and something I wish to accomplish. I know 2026 is where I want to be a main player for the team, but hopefully 2022 is something I can strive for and be a part of. We want to show we're better than our past."
PREDICTION
Chris Richards has been swift to take on board the exacting demands of the position at Bayern, where he is expected to be more than merely a destructive presence: "For a centre-back they want a few things: precision and experience. You're the quarter-back of the team. You're defending against the other team's most talented players. You need to know what to do at the right time."
"Chris is a huge talent," said Bayern sporting director Hasan Salihamidzic of the move. "He was one of the cornerstones at centre-back of our second team in the third division, and he's gained experience with the first team, including in the Champions League.
"Together we decided that Chris will use these months in Hoffenheim to take the next step in his development. We're sure TSG will have a lot of joy with him."
Richards echoed that sentiment: "I'm looking forward to taking the next step in my development here. It's important for me to get more match practice in the Bundesliga now. I've got big aims and I'd like to stake my claim for other tasks at Bayern."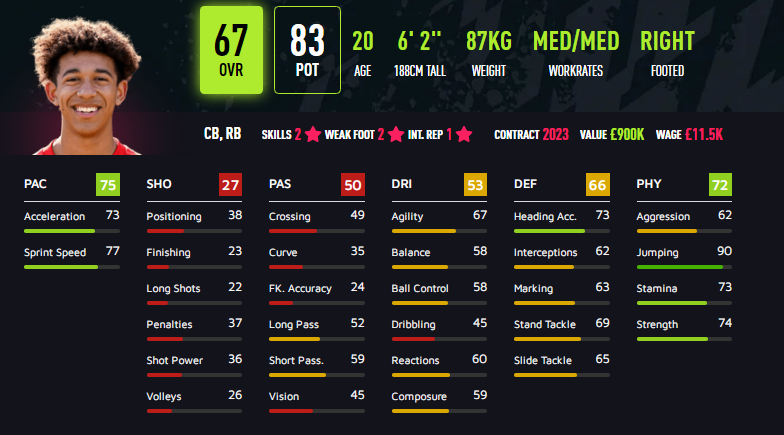 A self-confessed fan of his now-Bayern teammate Jerome Boateng, Richards does share a few similar traits with the six-time Bundesliga champion. Both are quick given their formidable frames, while Richards' reading of the game has impressed.
He may not have the heat-seeking long-ball accuracy that Boateng boasts, but early signs are that Richards is on the right track.
If all of this sounds far-fetched, it shouldn't. Things can happen quickly in football, as plenty of North American youngsters alone have demonstrated in the recent past; just look at Alphonso Davies' breakthrough at Bayern last season, or Gio Reyna and Matthew Hoppe at Borussia Dortmund and Schalke respectively this term.
After all, Boateng is 32 and not a long-term option, while Sule has been deployed at right-back recently. So having an older, wiser Chris Richards back at the club older of summer 2021 can only spell good news for the defending Bundesliga champions.