Bayern Munich's chief-executive Karl-Heinz Rummenigge is a man of his word as was the case when he promised a struggling Ingolstadt a special sausage and pretzels promise.
Bayern congratulated Inglostadt for a sizzling performance against RB Leipzig.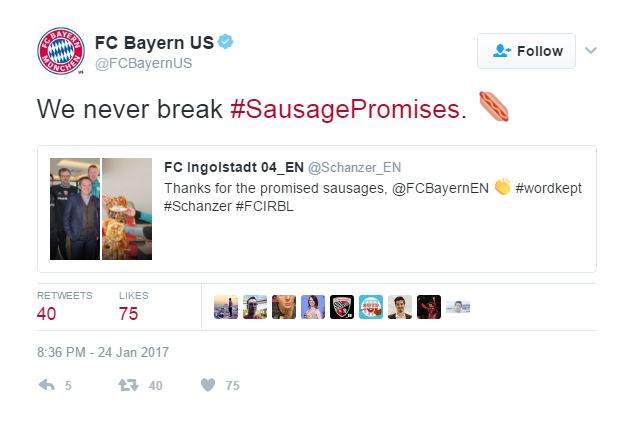 The Bavarian giants chief visited the club in a truck filled with pretzels and sausage.
Bayern chief brought enough food to feed 80 people along with him.
Bayern Munich have now promised the same reward to any other team that beats Leipzig who are just three points behind Munich.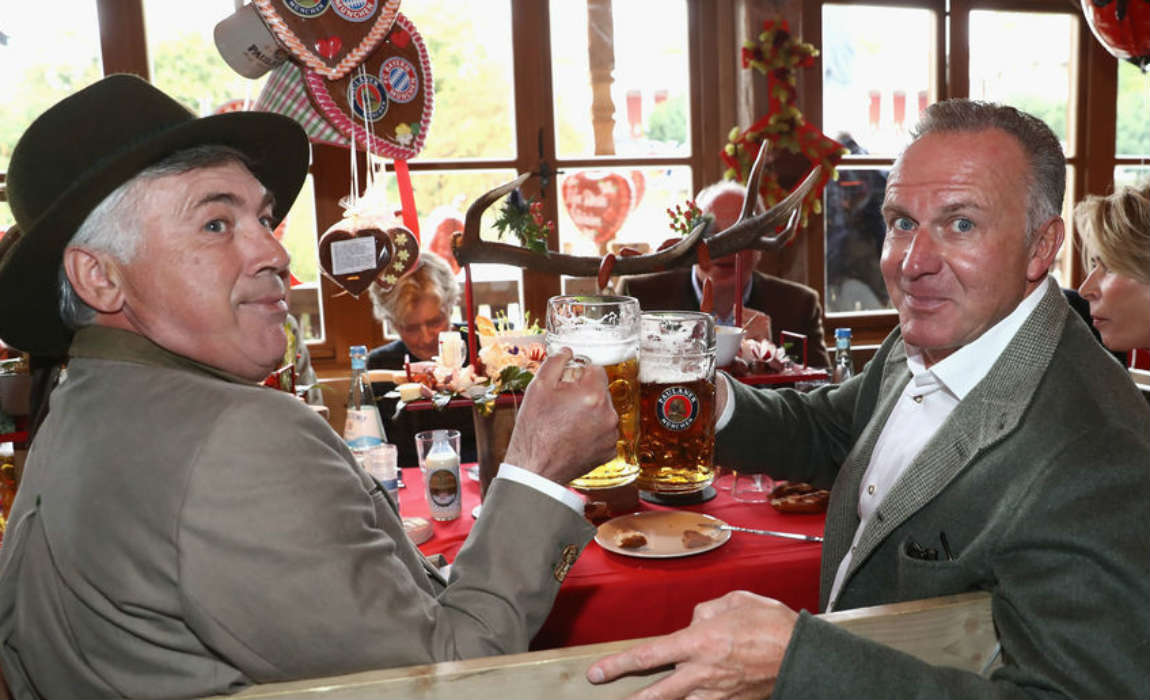 Hoffenheim are the next team who travel to the Red Bull Arena on Saturday to try and get the free meal.
The newly promoted side Leipzig have had a fairly-tale journey this season, but have faced backlash from fans for being a Retortenclub or 'Synthetic Club' due to the club being owned by energy drink giants Red Bull.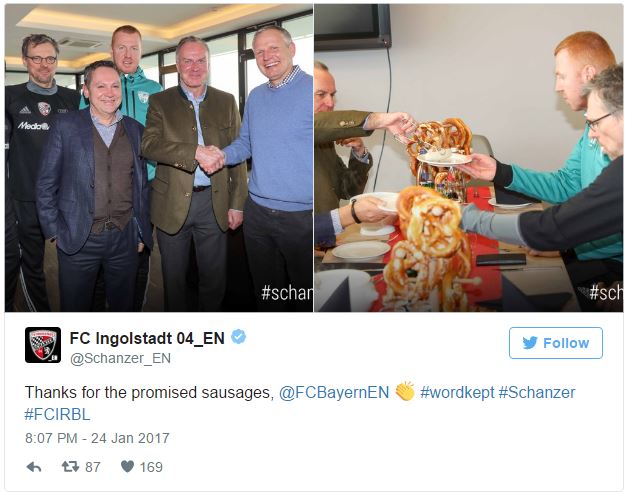 Dynamo Dresden supporters were seen hurling a severed bull's head during their clash with Leipzig during German Cup tie in August.
The act was called 'tasteless and cliched' by the club's chairman Oliver Mintzlaff.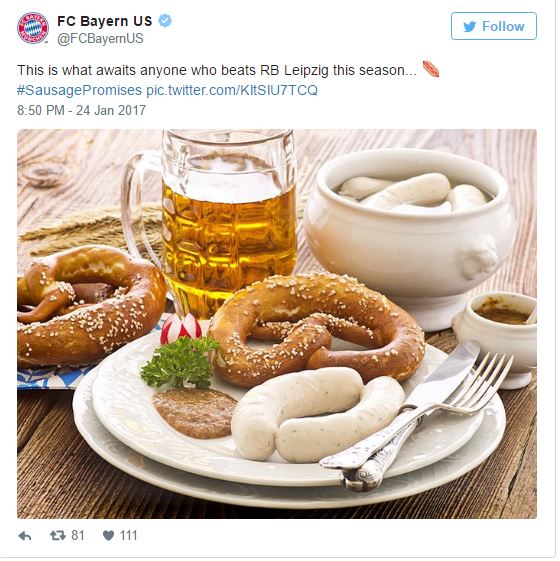 Bayern resumed their Bundesliga campaign on Friday with a 2-1 win over Freiburg, while Ingolstadt are currently second last after 17 games.