Real Madrid superstar Cristiano Ronaldo had to call for an ambulance to help him after a trip to ski resort with his new girlfriend Georgina Rodriguez in his latest possession – a £260,000 Lamborghini.
The Portuguese ace suffered from wrist problems and had to stop his car midway. Later his brand new luxury sports car was carried away by a tow truck.
According to Spanish media reports, the former Manchester United man had to call the police and a roadside assistance company before leaving on an ambulance with his new girlfriend Georgina Rodriguez.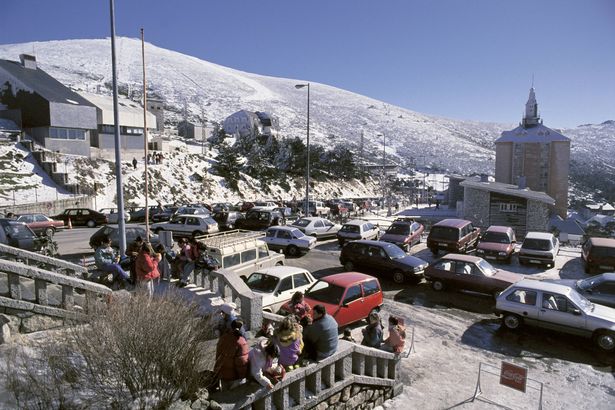 The unfortunate incident occurred when the Real Madrid superstar took his new girlfriend to experience the snow at a ski resort near Madrid.
Informalia reported that "well-placed sources" said, Ronaldo had to call for help after experiencing a sudden pain on his wrist. The Madrid superstar had to stop his car upon a roundabout and call for an ambulance.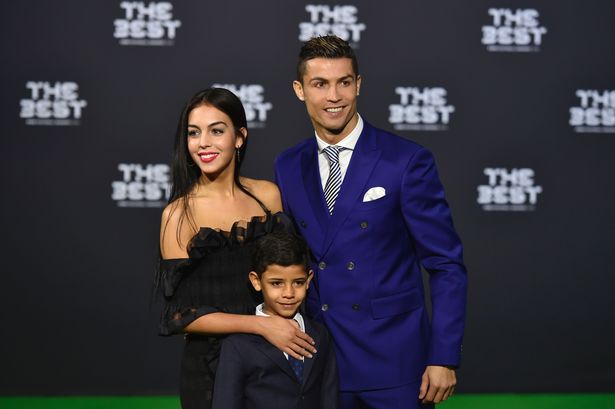 Ronaldo had suffered a knock during training with the squad and later had his right wrist bandaged during Real Madrid's home fixture against Malaga on Saturday.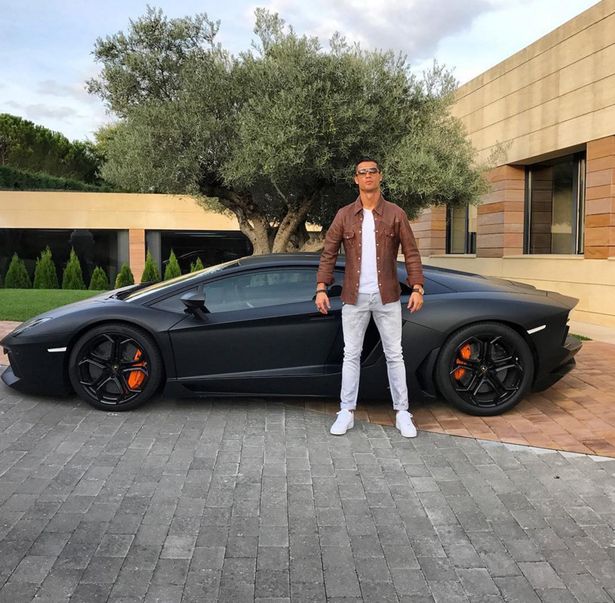 However, nothing has been heard from the police and the local ambulance service so far.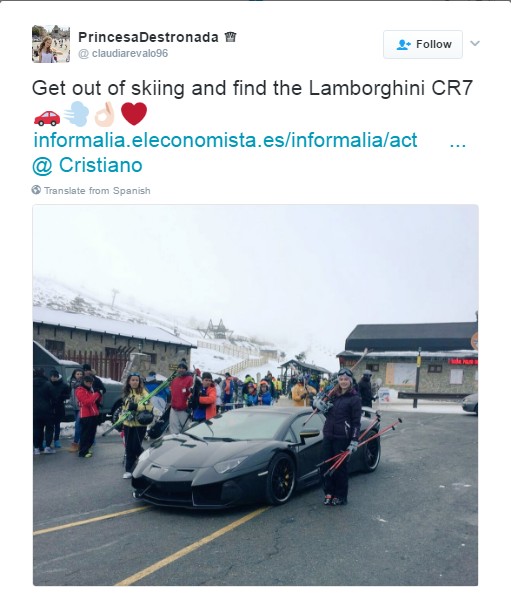 Earlier, that day skiers had uploaded pictures of themselves, posing beside Ronaldo's brand new Lamborghini Aventador.