The world was glued to their television sets and cell phones were flooded with notifications after Donald Trump was elected the 45th president of the United States. And now football aficionados have taken to social media platforms to express their views.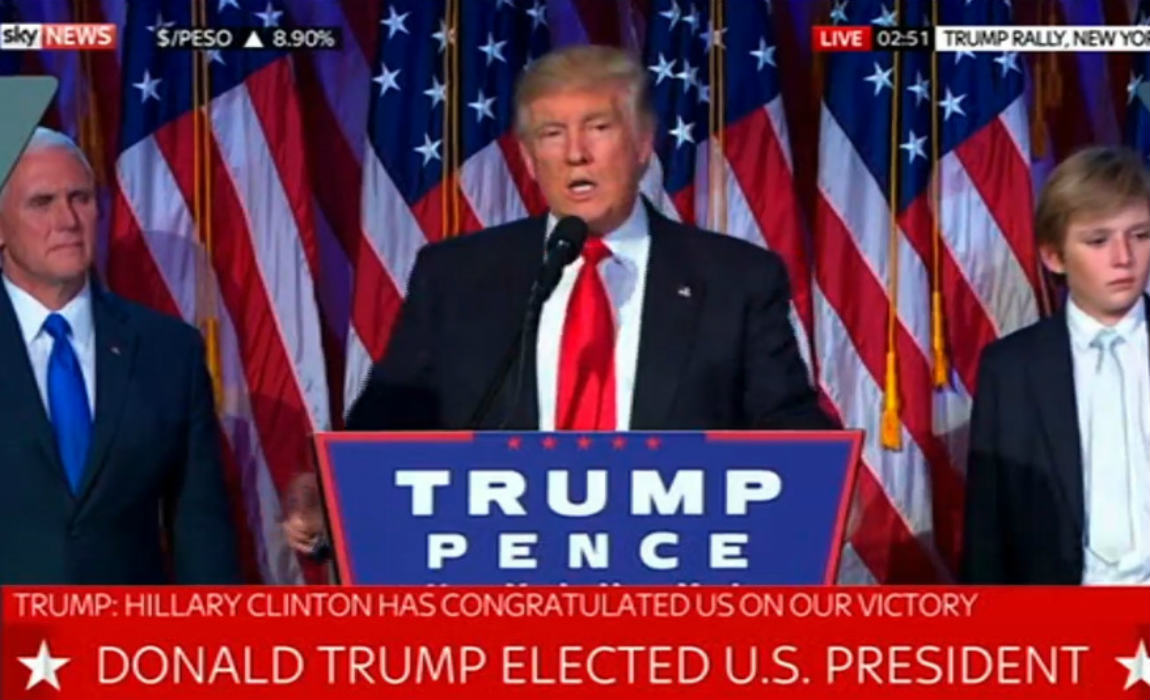 Some are happy with the result while many fear the future implications of a Trump Presidency after a series of his controversial statements and actions during the election campaign.
Minutes after the results were announced football fans were busy flaunting their photoshop skills as they morphed pictures of Trump and Hillary Clinton and posted a series of memes to illustrate their election battle.
Hillary Clinton has been mocked by morphing her face in the famous Gerrard slip moment from Liverpool's 2013-14 Premier League season and then as a goalkeeper who dived in the wrong end during a penalty shoot-out, followed by a series of quirky tweets.
With every passing day more memes will surface across all social media platforms and we will keep you updated.
Trump v Clinton pic.twitter.com/xkADRHFofw

— 101 Great Goals (@101greatgoals) November 9, 2016
The scenes are unreal. pic.twitter.com/CCR5O03phA

— ɱʘɧɑ #ForzaMilan (@RYOmoha) November 9, 2016
— ㅤㅤ (@statutos) November 9, 2016
BREAKING: Confirmation of Donald Trumps medical at the White House.

— Footy Memes (@FootyMemes) November 9, 2016
— Dill B (@dbaron46) November 9, 2016
we're still fighting for this title and he's got to go to Michigan and get something and I'll tell you I'll love it if we beat them, love it pic.twitter.com/GyV2zrPTB8

— Brazy (@brazyCuh) November 9, 2016
Zlatan leading the polls in the Presidential Election. #ZlatanFacts

— Zlatan Facts (@ZIatanFacts) November 9, 2016
The president of the United States, Donald Trump. https://t.co/7OvEiGaf4H

— Football Away Days (@FBAwayDays) November 9, 2016
Is it safe to say that Hillary blew a 3-1 lead?

— Dill B (@dbaron46) November 9, 2016
If you'd had a £5 treble on Leicester, Brexit and Trump, you would've paid out £12.5m… ?

— The Away Fans (@theawayfans) November 9, 2016