Arjun Kapoor is an avid Chelsea fan and can be found cheering for his team on Twitter, week-in and week out.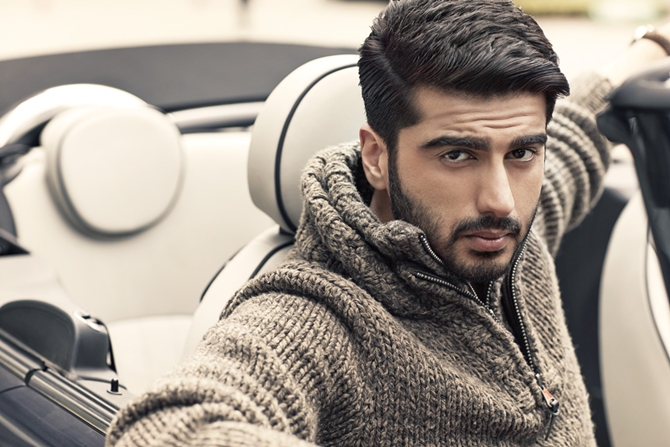 Recently Arjun Kapoor took to social media platforms, Instagram and Twitter to share his fan moment with Chelsea Legend John Terry.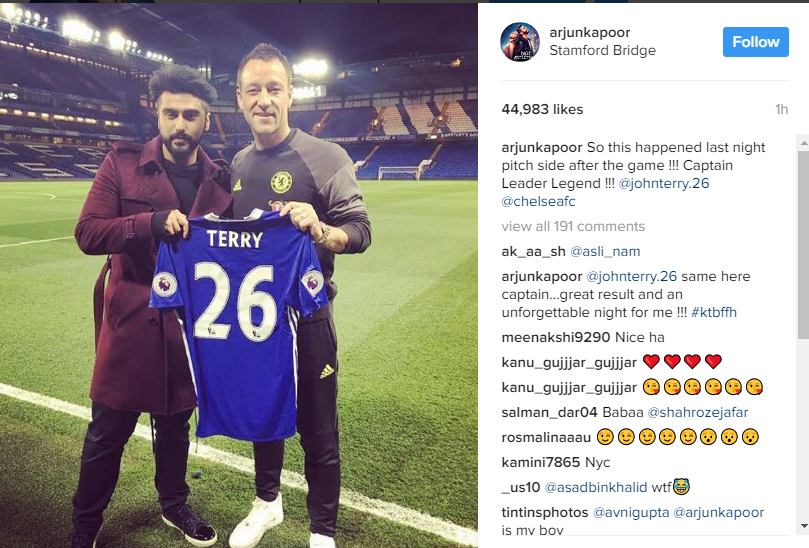 The Star who will next be seen in 'Half-Girlfriend' met the club's captain after Wednesday's game at Stamford Bridge.
Arjun has always been expressive about his love for football and has even had some arguments with his 'bromance buddy' Ranveer Singh on the topic of their favorite football clubs.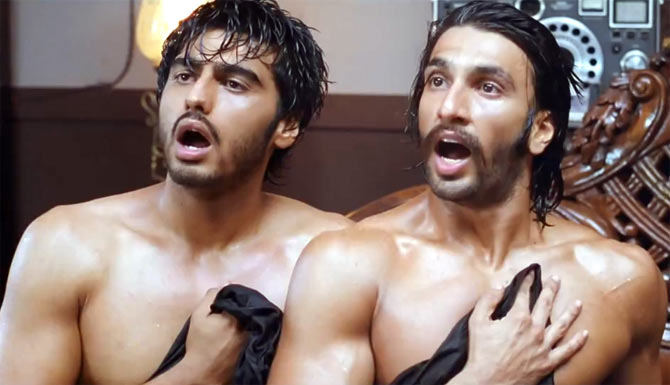 Arjun was also spotted at Camp Nou with Ranbir Kapoor once but it was revealed that he just went there for the experience.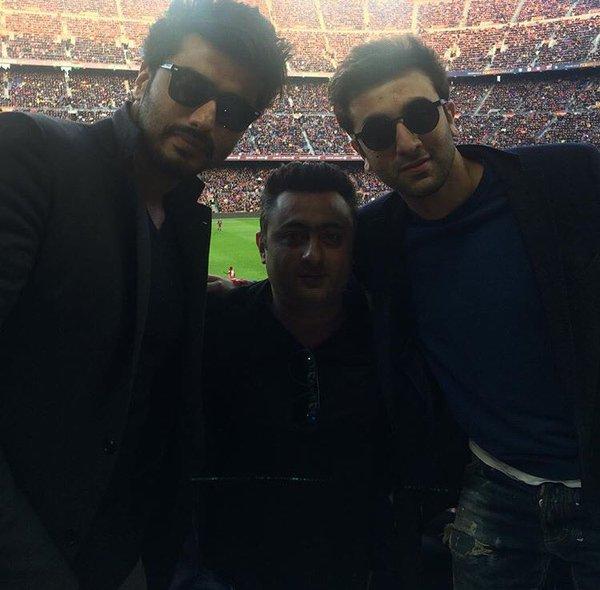 The young star is busy promoting his upcoming film these days, but Arjun sure can spare some time when it comes to meeting the legend himself.
ALSO READ: Top 10 Bollywood Actors And Their Favorite Football Clubs