Shah Rukh Khan was honoured by Real Madrid who presented him with the special Indian fan number 555 club jersey on Monday.
The number 555 is Bollywood superstar's favourite number who is a huge spots fan, football in particular. Shah Rukh Khan has also confessed himself to be a big Premier league admirer.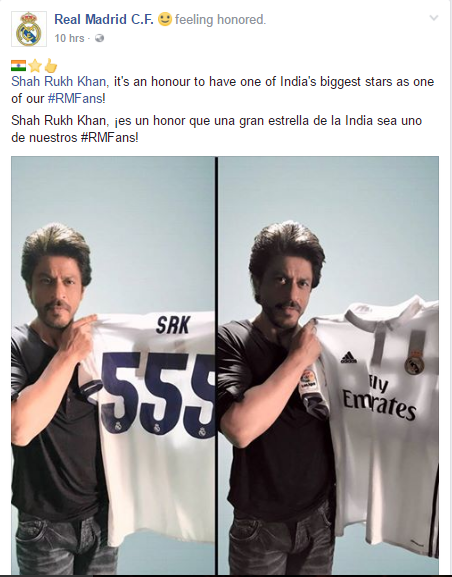 Shah Rukh and his company Red Chillies Entertainment are reported to be in talks with Hero I-League side Mohun Bagan and his son Aryan has been known as a regular football follower.
Squeezing time from his busy schedule he took to Facebook for sharing a thank you note for Spanish giants Real Madrid after receiving the personal gift.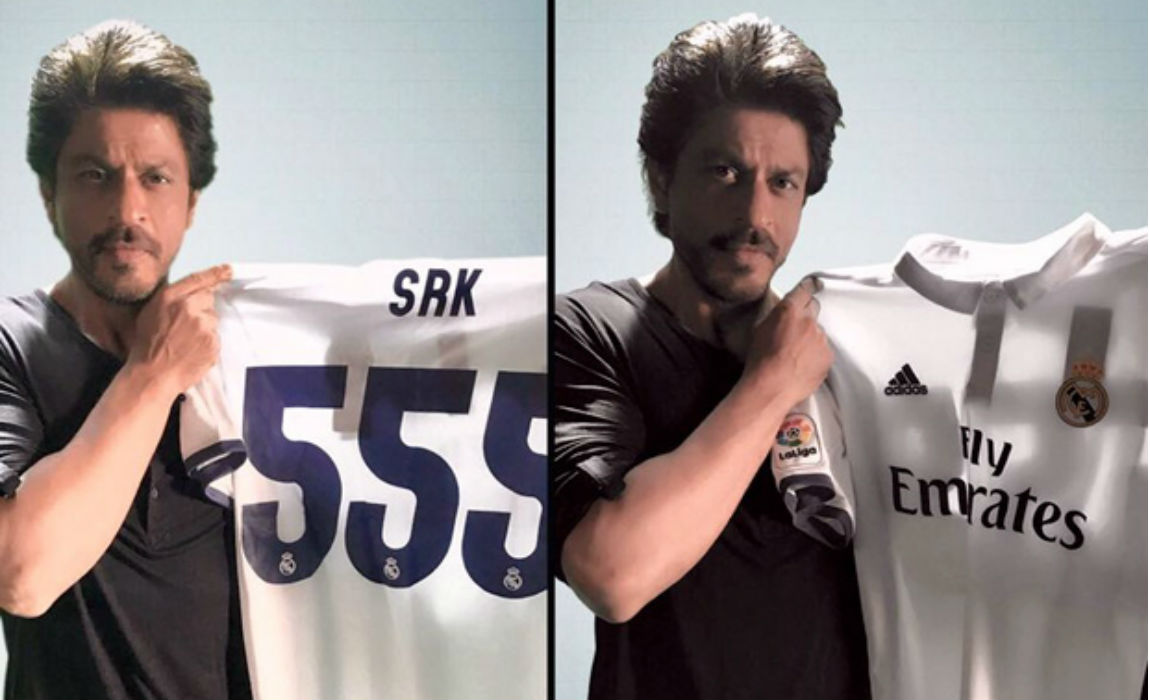 "Really enjoy your games, Real Madrid C.F. All the best for the next ones. Thank you for sending this." The jersey that sports the number 555 features the actor's name "SRK" printed on it like he is part of the squad.