Borussia Monchengaldbach are one of the most hip football teams on social media.
The German side are always up for banter and that is exactly what happened on the eve of their match against Celtic.
The German side were travelling to Scotland to face the Brendon Rodgers coached team Celtic.
Monchengladbach found a pub sign in Glasgow which was advertising for Wednesday's bumper match between the two sides.
However, the people at the local Pub just couldn't get the teams name right, even after several attempts.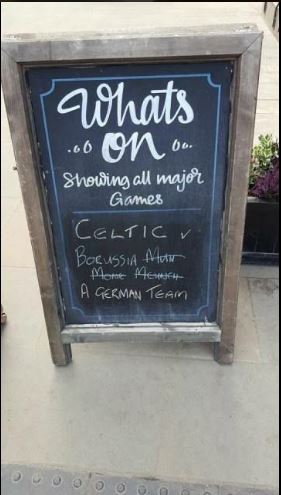 So, after numerous crossed out failed attempts – they decided to settle on 'A German Team'.
When Monchengladbach got to know about the difficulty faced by the pub, they didn't just tweet a picture of the board but changed their Twitter handle's name to… yes you guessed it right, 'A German Team'.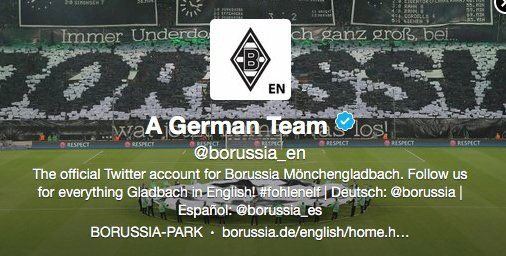 BORUSSIA MÖNCHENGLADBACH! #aGermanTeam #CELBMG #UCL pic.twitter.com/4ZFgzUBILi

— Borussia (@borussia) October 19, 2016
Gladbach didn't stop the banter there, the club have been tweeting with the hashtag #aGermanTeam ever-since.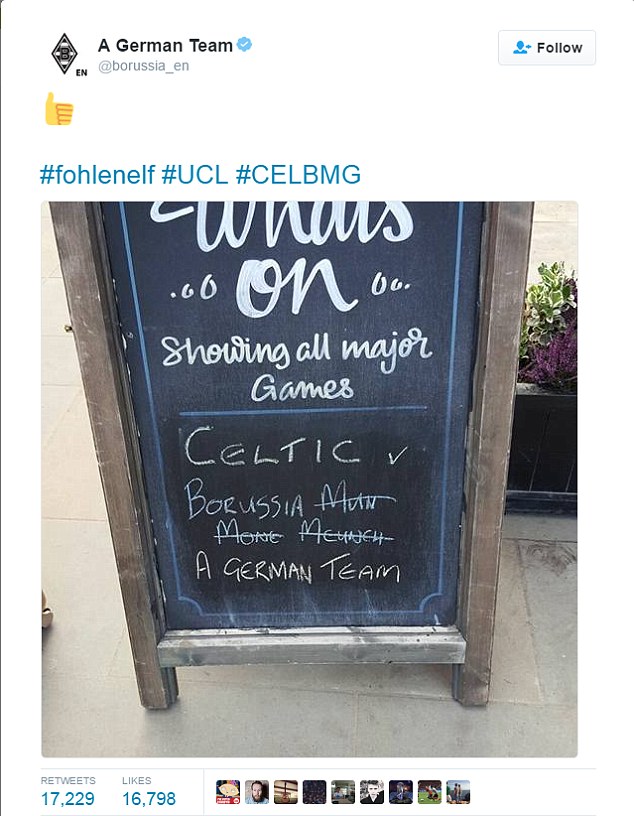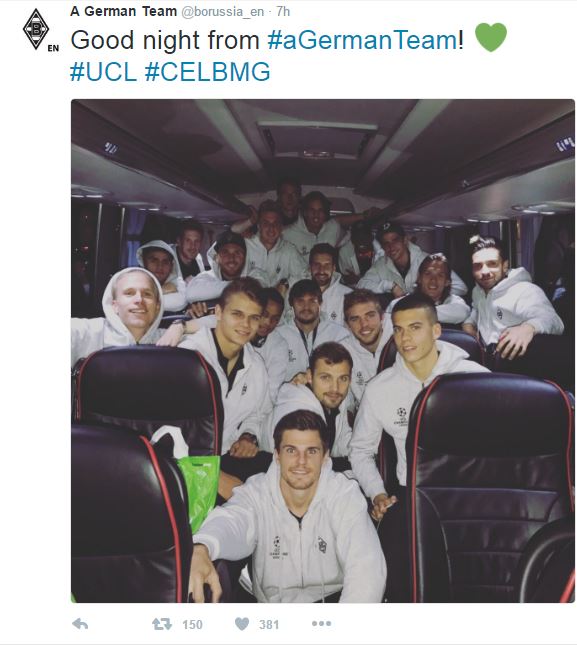 And soon the trend caught on as rival Bundesliga club Bayern Munich also joined the #aGermanTeam hashtag bandwagon.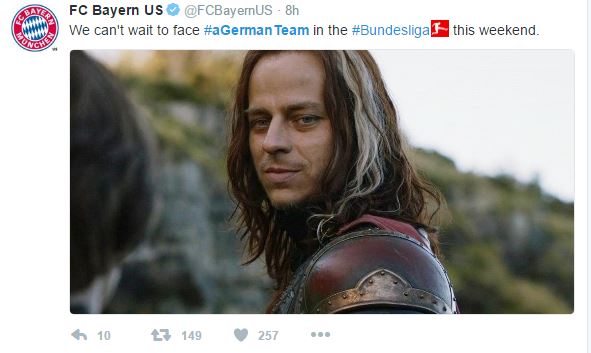 When two German clubs are busy with in a hilarious banter, how could Bundesliga not join in on the fun.

Borussia Monchengladbach, we salute you!!